5 Surprise Candidates for the 2016 NFL MVP Award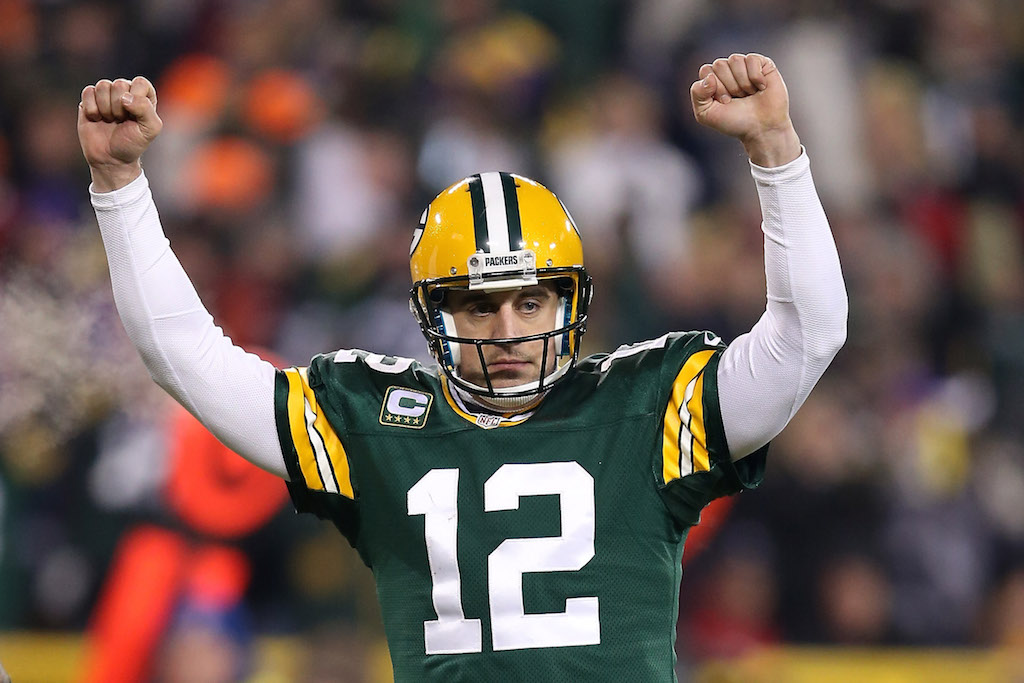 Being named the Most Valuable Player in the NFL is the highest single-season individual honor a player can receive. When it comes down to it, being considered a candidate and receiving any votes at all speaks highly of a player's performance, but actually winning the award can instantly elevate a great player into an NFL legend.
Every year a handful of players can count on being in contention for the prestigious award. These are typically franchise quarterbacks, who have contended (or won) an MVP trophy in past seasons. In today's NFL, this includes Aaron Rodgers of the Green Bay Packers, Tom Brady of the New England Patriots (when he is available for an entire season), Cam Newton of the Carolina Panthers, Ben Roethlisberger of the Pittsburgh Steelers, Andrew Luck of the Indianapolis Colts, and Russell Wilson of the Seattle Seahawks.
On a similar note, there are always players who come out of nowhere to contend in the race for the NFL MVP award. In 2016, so many surprise candidates are emerging that no one will likely see the player who wins the award coming. Here are the five biggest surprise candidates for the 2016 NFL MVP award.
1. David Johnson, RB, Arizona Cardinals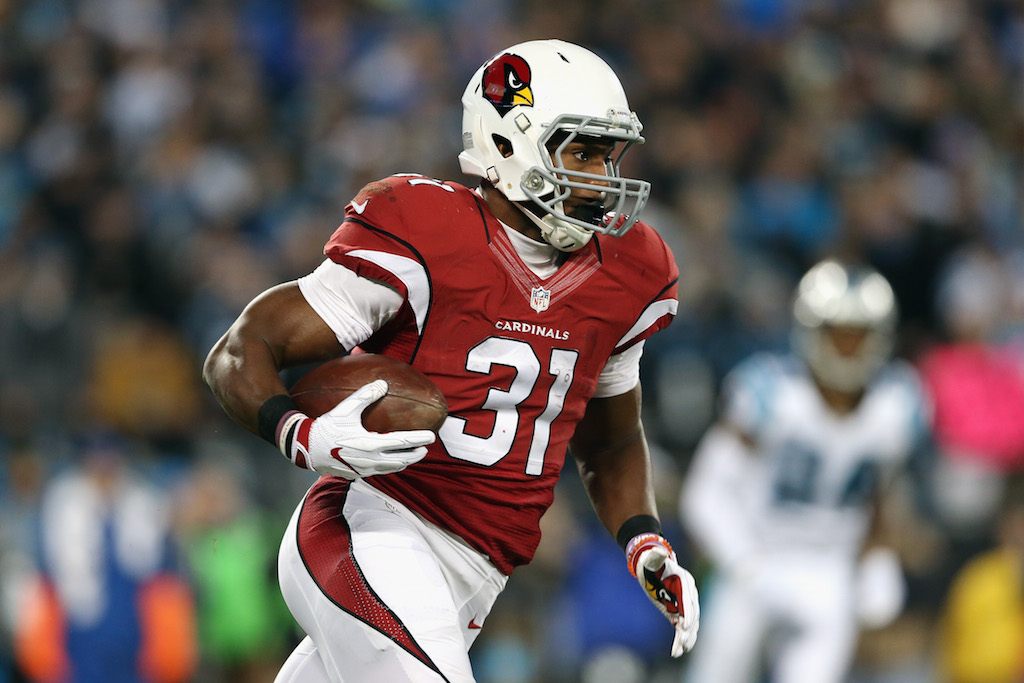 Last offseason, Arizona head coach Bruce Arians called this one. While many people expected a big year out of David Johnson following Arians' comments, our guess is that nobody saw the second-year pro getting off to such a ridiculously good start to the 2016 season.
Johnson is on pace to become just the third player in NFL history to go over 2,250 total yards from scrimmage in a single season. He's also strongly in contention to lead the league in rushing yards and rushing touchdowns in 2016. In our eyes, the 6-foot-1, 224-pounder is the best all-around running back in the league. He fully deserves to be a serious MVP candidate. If the Cardinals are able to turn their season around, Johnson's case will only grow stronger.
2. Matthew Stafford, QB, Detroit Lions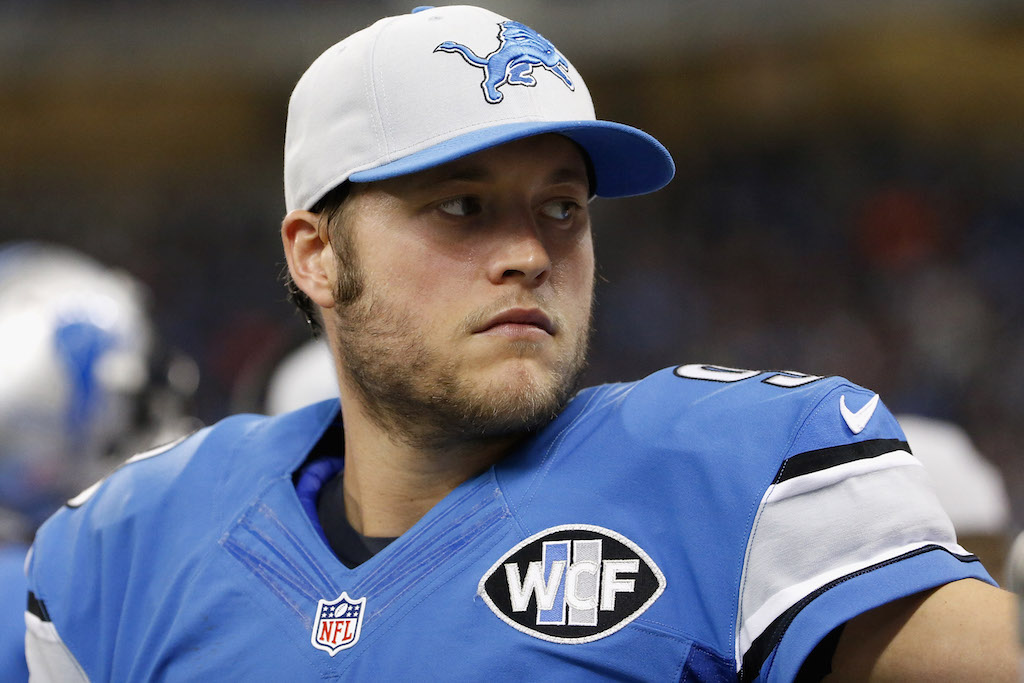 With the retirement of Calvin Johnson last offseason, few people expected Matthew Stafford to play at a high level in 2016. All that the 28-year-old signal caller has done in response is play himself into the NFL MVP conversation.
Stafford has led the Lions to a 4-3 overall record (when most people expected them to contend for a top-five pick in the 2017 NFL Draft). So far, the 28-year-old is well on his way to having the most efficient year of his career. He is near the top of the league in every meaningful passing statistical category, and he has elevated the play of all his teammates. Simply put, there may not be another player in the league who is more important to the success of his team. As a result, Stafford has a legitimate chance of winning the 2016 NFL MVP award.
3. Ezekiel Elliott, RB, Dallas Cowboys
We already touched on this, but Ezekiel Elliott has a genuine chance to contend for the NFL MVP award as a rookie. His last four games (142.25 yards per game) were nothing short of spectacular, and he has the added benefit of running behind the best offensive line in the NFL. If Elliott stays healthy and the Cowboys keep winning games, it's a virtual guarantee that the 21-year-old will be in the mix for the 2016 NFL MVP award this coming January.
4. Matt Ryan, QB, Atlanta Falcons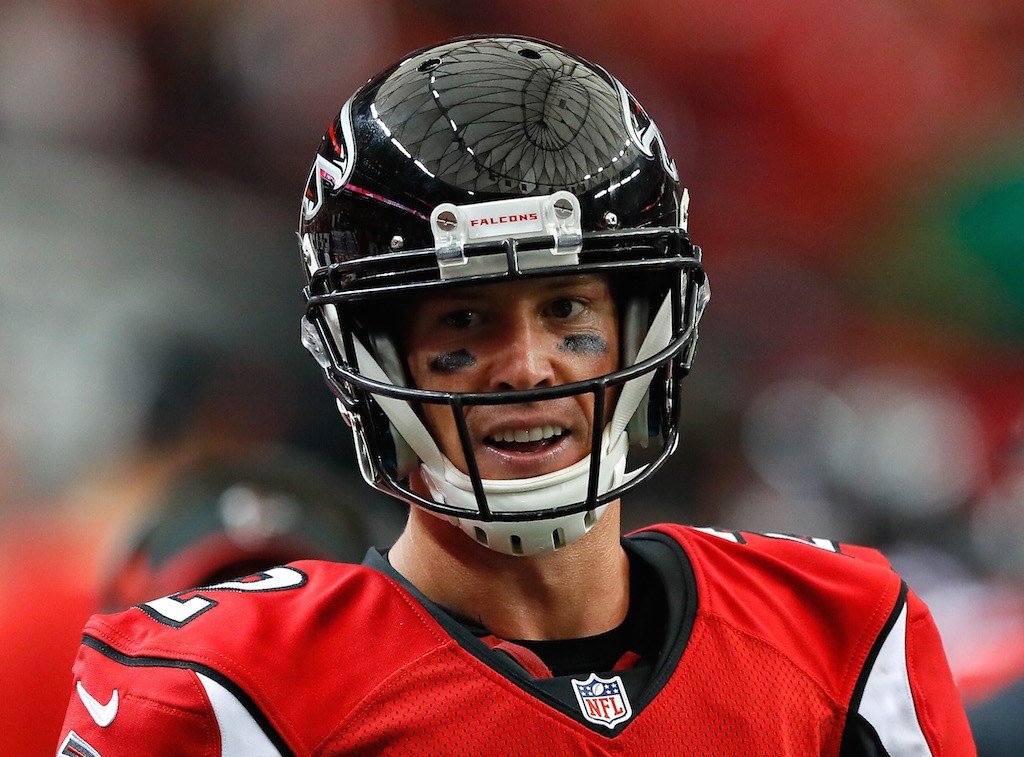 After three consecutive disappointing seasons, Matt Ryan faced a make-or-break year heading into 2016. So the 31-year-old quarterback went and established himself as one of the frontrunners for the NFL MVP award. Through seven games, Ryan has posted a whopping 113.6 quarterback rating, while leading the Falcons to a 4-3 record. More importantly, he has Atlanta in great shape to return to the postseason for the first time since 2012. If Ryan can finish the season the way he started it, we'd be shocked if he doesn't end up in the top-three of voting for the 2016 NFL MVP award.
5. Tom Brady, QB, New England Patriots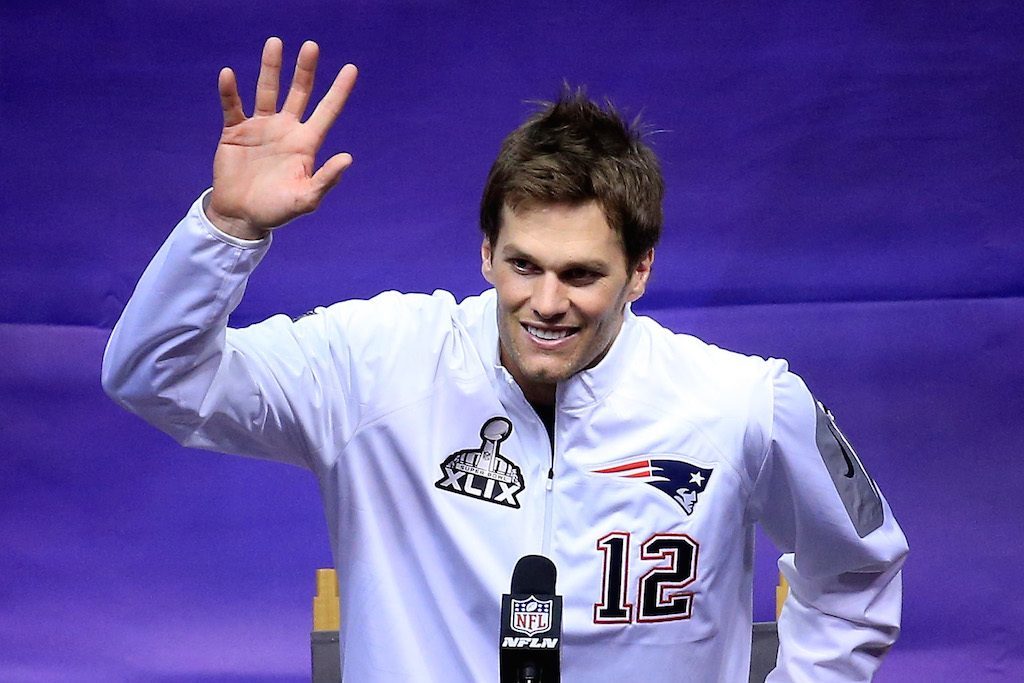 When Tom Brady conceded in his battle with NFL Commissioner Roger Goodell and accepted his four-game suspension stemming from his role in Deflategate, it seemed like his chance at winning the 2016 NFL MVP award disintegrated. As it turns out, that notion couldn't be farther from reality.
In his first three games since returning, Brady has played so well that he is now the Vegas favorite to win MVP. He has posted a 132.4 quarterback rating; he has thrown for 1,004 yards, eight touchdowns, and zero interceptions; and he makes the Patriots look unbeatable. If Brady continues on his current pace and the Patriots continue to dismantle their opponents, he will likely take home his third career NFL MVP award, despite missing the first month of the regular season.
Statistics courtesy of Pro-Football-Reference and ESPN.