A Surprising Fan Favorite Keeps Popping up in Eagles Trade Rumors
The NFL trade deadline is less than two weeks away, and the Philadelphia Eagles have already got the ball rolling. They traded longtime starting tight end Zach Ertz to the Arizona Cardinals, signaling they are, in fact, ready to sell at this year's deadline.
The Eagles flirted with the idea of making a run at the NFC East this past offseason by signing veterans like Anthony Harris, Eric Wilson, and Ryan Kerrigan to one-year deals. However, after a 2-4 start and a crushing loss to the 5-1 Dallas Cowboys, the Eagles are coming to grips with reality.
They need to rebuild, and that starts now.
The Eagles have a few tradable pieces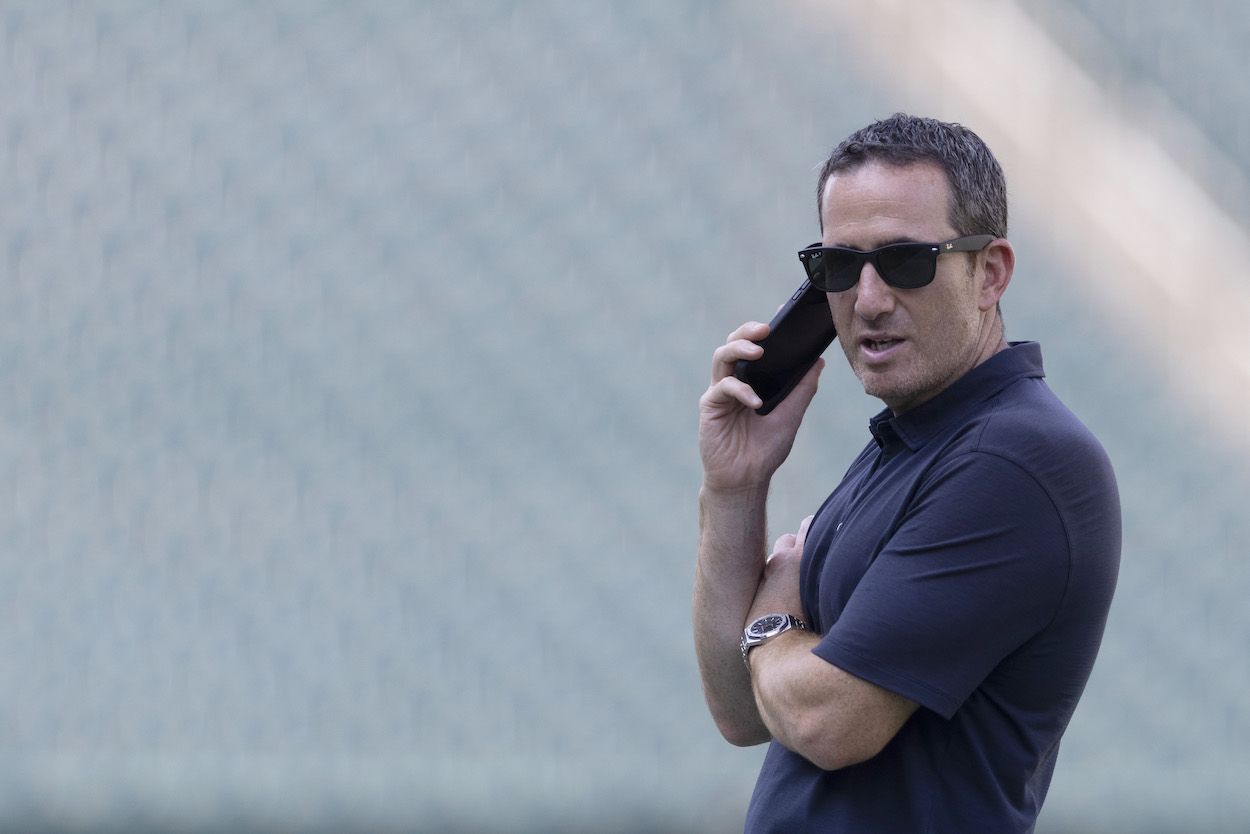 Right off the bat, the Eagles would be wise to explore new homes for the before-mentioned veterans. Harris, Wilson, Kerrigan, and cornerback Steve Nelson don't have long-term futures in Philadelphia. The best way the Eagles could see some return on their investment with these players is moving them for Day 3 picks.
Third-year left tackle Andre Dillard is another name who's begun seeing his name pop up in trade rumors. The former first-round pick (2019) has had an up-and-down Eagles career up to this point. However, after a few serviceable weeks starting in place of Lane Johnson, Dillard may have increased his trade value enough to find a job with a new team.
Left tackle is a premium position in the NFL. Several teams could use a fresh body there.
Additionally, former Pro Bowl defensive tackle Fletcher Cox sees his name mentioned in trade whispers. However, that feels like an offseason ordeal. His contract is large. Teams aren't looking to bring on that much money halfway through the regular season.
Could Miles Sanders be on the move?
While the above-listed players are all reasonable trade candidates in their own respective manner, a rather surprising Eagles player keeps popping up in trade talks.
Running back Miles Sanders, who was once viewed as a critical piece of the Eagles' offense, is seemingly falling out of favor with the Philly coaching staff.
Sanders' lack of usage this year has been well-documented week after week. His average rushing attempts per game have dropped from 13.7 in 2020 to 9.5 in 2021, with most of those carries in garbage time.
With that in mind, and the Eagles' already falling out of playoff contention, multiple outlets have started mentioning Sanders as a possible trade candidate (Philly Voice, The Athletic).
The Eagles should 100% explore this reality
Potentially trading Sanders stings. The Eagles took him in the second round of the 2019 NFL Draft, and the comparisons to all-time Eagles great LeSean McCoy immediately stood out.
During his rookie season, Sanders racked up 1,327 scrimmage yards, proving useful as a runner and a pass-catcher. He played a massive role alongside former QB Carson Wentz in winning the NFC East in 2019. The sky was the limit for Sanders.
However, fast forward to 2021, and that reality is no longer valid. Sanders is seemingly regressing as a runner and pass-catcher, and the front office/coaching staff is making it clear they don't view him as a big piece to the looming rebuild. Trading him while he still holds value is the best course of action moving forward.
All stats courtesy of Pro Football Reference.
RELATED: How Many Eagles Players From the 2017 Super Bowl Team Are Still on the Roster?