Sweet 16: 5 Players to Watch During March Madness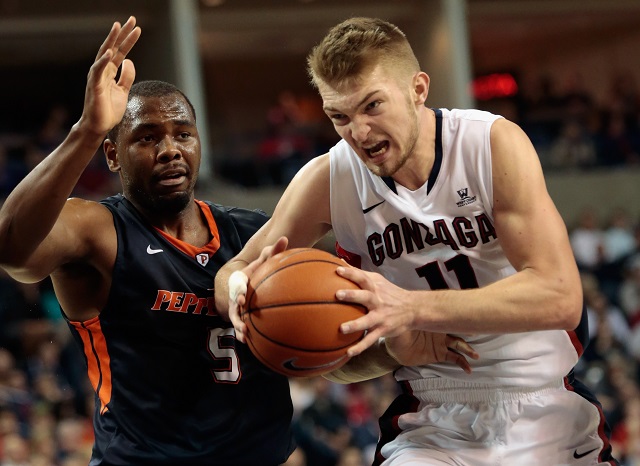 It's time for the Sweet 16 of the 2016 NCAA Tournament, which means a combination of the best teams in the nation, and the biggest surprises are all ready for the big stage. While the first two rounds of the tournament were filled with major bracket-busting games, the Sweet 16 has the potential to encounter a few upsets as well.
Fortunately, no upset can go down without a player or two stepping up, and the remainder of the tournament field is filled with superstars who many people know and love. Today, we take a look at a combination of players you may know, as well as a few who aren't "household names," such as Brice Johnson of UNC and Brandon Ingram of Duke. Let's jump right into it and look at the five players to watch this coming round and as we move forward in the NCAA Tournament.
1. Domantas Sabonis, Gonzaga Bulldogs
If you didn't know Domantas Sabonis before the big dance, you definitely know him now. The seven-footer has been an absolute force for the Bulldogs to this point, scoring 20 points with 16 rebounds in their first-round upset over Seton Hall. He followed that up with 19 points and 10 rebounds in a dominating victory over the No. 3-seeded Utah Utes.
Don't be shocked to see Sabonis lead the Bulldogs to another victory over the Syracuse Orange, and possibly to their first ever Final Four as well. Sabonis is the man to watch in this dance, and for some reason, he's still somewhat flying under the radar.
2. Buddy Hield, Oklahoma Sooners
Yes, everyone knows Buddy Hield by this point. Honestly, leaving him off this list would have been unfair to the college basketball world. He's probably the one player who fans should be the most excited about watching. Although both Cal State-Bakersfield and VCU did everything they could to try to slow down Hield in the first two rounds, it just didn't matter.
The senior guard scored 27 points in their first-round victory, and then lit up VCU for a ridiculous 36 points. He's not going to slow down either, and the matchup with Texas A&M on the horizon should be a fun one. Don't be shocked if the Sooners get to the Final Four, and possibly even further with Hield leading the way.
3. Tyler Roberson, Syracuse Orange
On the season, Tyler Roberson has averaged a solid, but not stellar nine points, 8.4 rebounds, and 1.4 assists per game. It wasn't bad, but he's taken his game to another level for the Orange in the NCAA Tournament. In Syracuse's opening game against the Dayton Flyers, he finished with 10 points, 18 rebounds, three steals, and an assist while playing 38 minutes.
Roberson was a force on the boards and went right back to work in the second round against Middle Tennessee. He scored 12 points with nine rebounds, three assists, and one block in that dominant victory. He was only asked to play 28 minutes in that game as well, and if it wasn't as much of a blowout, he probably would have finished with a pretty big double-double. Roberson will have his hands full inside against Gonzaga in the Sweet 16, but he should still post another big stat line.
4. Joel Berry II, UNC Tar Heels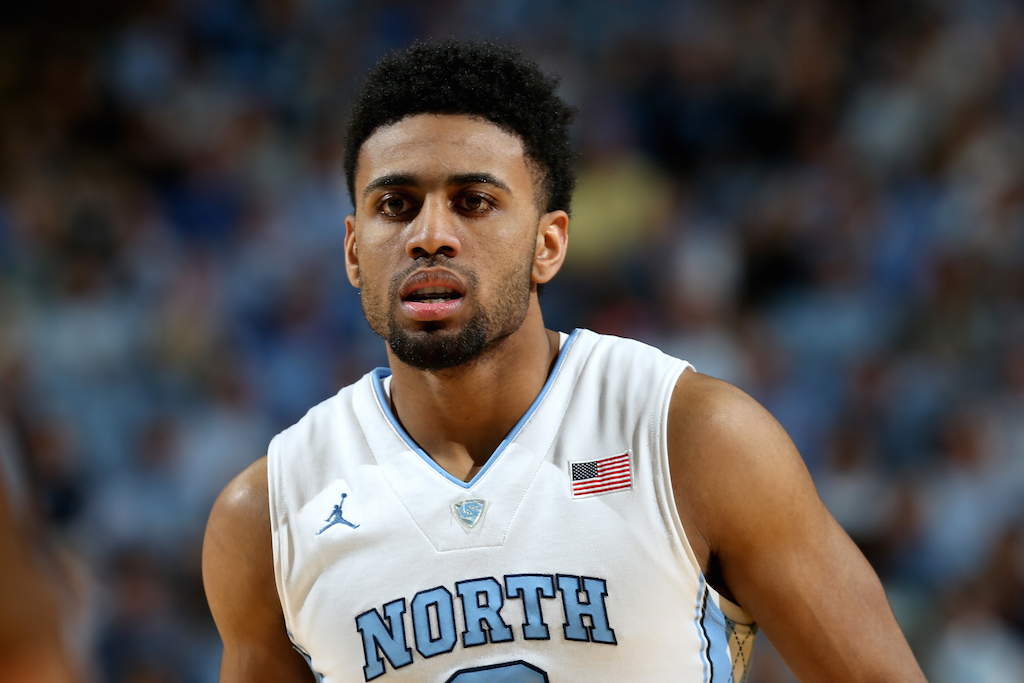 Everyone knows Johnson and Marcus Paige, and some probably know Joel Berry, but what he's done in the NCAA Tournament to this point has been impressive. The sophomore was solid during the regular season, averaging 12.8 points, 3.4 rebounds, and 3.4 assists. After scoring 14 points with six rebounds, two steals, and one assist against Florida Gulf Coast, he was asked to play big minutes (35) in the second-round matchup with the Providence Friars.
Berry once again stepped up, this time scoring 15 points with five boards, two assists, and one steal. With so many players capable of scoring for the Tar Heels, sometimes Berry is left waiting to pick his spots. Even factoring that in, he is capable of stepping up big when it matters most, and he's a player who fans should keep an eye on this weekend.
5. Danuel House, Texas A&M Aggies
While some fans knew Danuel House before the big dance, the rest have to know his name by now. He averaged 15.8 points, 4.9 rebounds, and 2.2 assists per game during the regular season, but was strong in just 26 minutes of a dominant first-round victory over Green Bay. House scored 20 points, with three assists and three rebounds. He was on the radar after that, and then he had an absolutely brutal first half against Northern Iowa, as he was scoreless and the Aggies struggled.
Then, A&M made a comeback that Neil Paine of FiveThirtyEight pointed out had a one-in-3,000 chance of happening. House scored 22 points in the second half and in overtimes, while adding eight rebounds to finish with a strong stat line in 46 minutes. It took him a bit to get going, but we should expect the senior to come out firing against Oklahoma in the Sweet 16.
Follow Jeff Smith on Twitter @JSM8ith
Statistics courtesy of ESPN.com and SR/College Basketball.