T.J. Warren Has Made the Phoenix Suns Look Extremely Foolish After Ridiculously Trading Him for Practically Nothing
In one of the biggest surprises from the NBA bubble so far, T.J. Warren dominated for the Indiana Pacers in a win over the Philadephia 76ers. Warren ended up dropping an insane 53 points for the Pacers and made nine 3-pointers. Believe it or not, the Pacers just traded for Warren last offseason. Warren previously played for the Phoenix Suns, and he has since made them regret trading him for almost nothing.
T.J. Warren has had a nice career with the Phoenix Suns and Indiana Pacers
RELATED: Jalen Rose's Father Was an NBA Star, but the Two Never Met
The Phoenix Suns drafted Warren with the 14th overall pick in the 2014 NBA draft. He only played in 40 games in his first season, and only scored 6.1 points per game, but he had a nice year in 2015-16. Warren averaged 11 points per game and 3.1 rebounds that season.
Then, after averaging 14.4 points per game and 5.1 rebounds in 2016-17, Warren took a huge step production-wise in 2017-18. He averaged 19.6 points per game that year to go with 5.1 rebounds. Warren then continued to have success the next season as he averaged 18 points per game and four rebounds, but his shooting improved tremendously that year. After shooting 28.3% from 3-point range in his first four seasons, he shot 42.8% from deep in 2018-19.
However, the Suns were never very good while he played for them. They have not made the playoffs since 2009-10. The Suns have also had six straight losing seasons, including this season.
The Suns then traded Warren to the Pacers in the summer of 2019. This year for the Pacers, Warren is averaging 19.2 points per game and four rebounds. The Pacers are an excellent team too, as they are currently 40-26 and the fifth seed in the Eastern Conference.
The Phoenix Suns traded him for cash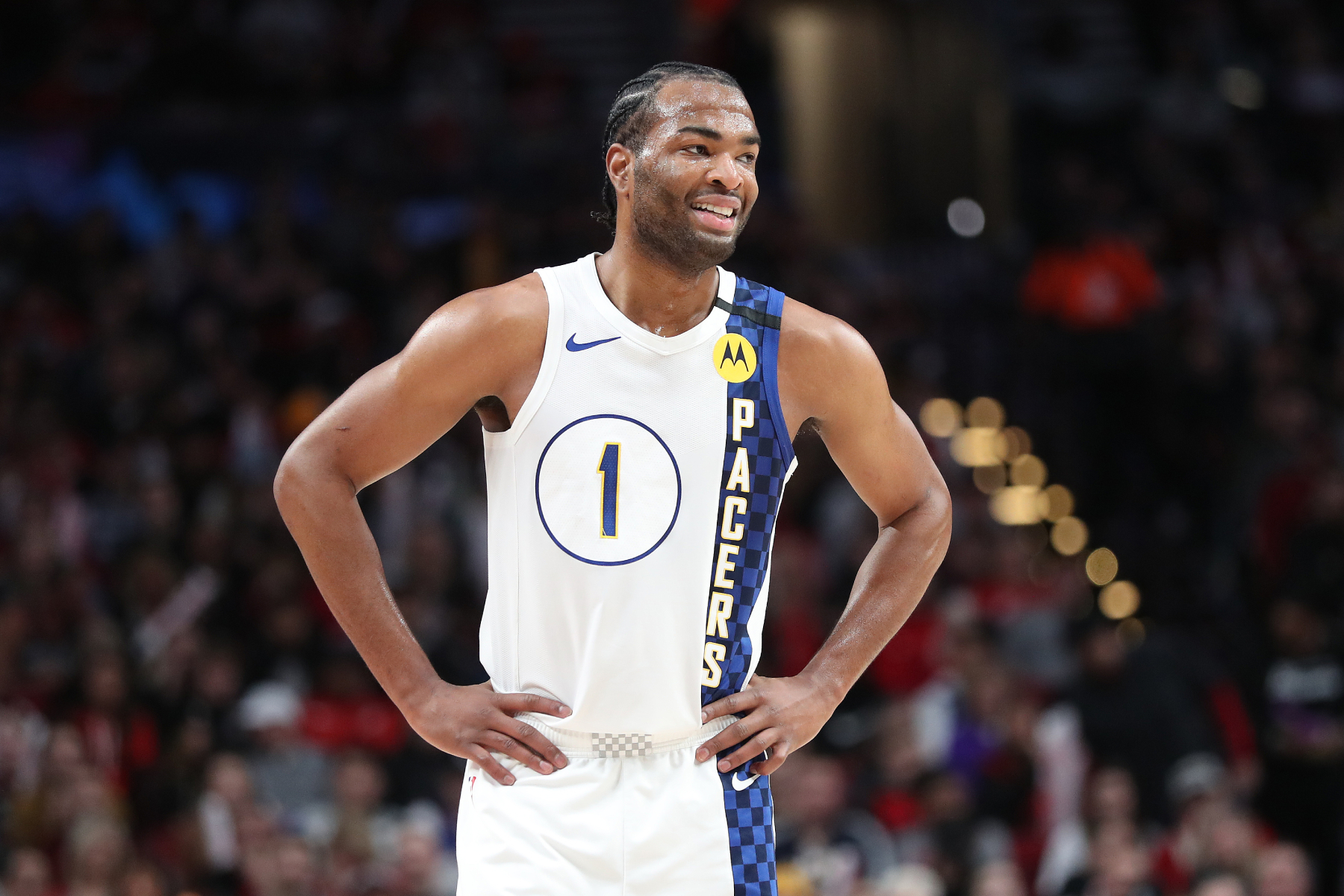 RELATED: Reggie Miller Is Worth a Lot of Money Despite Not Winning One Ring With the Indiana Pacers
The Suns' decision to trade Warren was pretty surprising, especially when looking at how well he played for them in his first few seasons. The only knock on his game is that he has never played in more than 66 games in a season in his career. He has, however, played in 62 of 66 games with the Pacers this season.
The Pacers practically got Warren for nothing as they sent cash to the Suns for Warren and the No. 32 overall pick in the 2019 NBA draft, according to ESPN.
Given that he was traded for practically nothing, Warren had a chip on his shoulder coming into this season.
"I'm ready to show the whole NBA—and not just the Suns for making the wrong decision—that the Pacers made the right decision," Warren said, according to Bleacher Report. "I'm worth more than cash considerations. It's on me to prove it. But the Suns messed up."
The move ultimately gave the Suns some cap space. They then used some of their cap space to sign point guard Ricky Rubio last offseason.
T.J. Warren dropped 53 in his first NBA bubble game with the Pacers
RELATED: 76ers Center Joel Embiid Has Struggled With Injuries, but He Still Has a Massive Net Worth
Looking at his stats for this season, Warren has certainly made the Suns regret trading him. He is the leading scorer for an excellent Indiana Pacers team. However, he really made them regret it in his first game in the NBA bubble.
After the long hiatus due to COVID-19, Warren went crazy for the Pacers as he scored 53 points on the Philadelphia 76ers. He shot 20-of-29 from the field and was 9-of-12 from 3-point range.
"I play a lot of basketball. When I'm at home with my friends, when I'm playing pickup games … anywhere. I'm just born to be a hooper, so just me coming out here, just playing the way I play and playing my game, being aggressive," Warren said after the game, according to ESPN. "It doesn't matter the environment, you've just got to come with it every game. Every game I feel anxious and nervous at the same time, but it's full of excitement. Tonight was one of those special nights."
Warren is truly balling for the Pacers this season. He also is making the Suns look pretty foolish while doing it.
Stats courtesy of Basketball Reference