T.J. Watt Has Turned Strip Sacks Into an Art
Specialization is not the talking point it once was in the NFL. Multi-discipline heroics like Patrick Mahomes and Deshaun Watson are the focus of the day. Before that, people loved Rob Gronkowski's fluid offensive role, essentially invented by Bill Belichick. But all of that hype doesn't mean there's nothing to be said about a narrow focus. Consider T.J. Watt.
The outside linebacker often serves as a single-handed game changer. Watt is a rare linebacker who can immediately and repeatedly set up his team's offense for success in a single move. The Steelers' defensive phenom does it by focusing on perfecting something mostly declining in the NFL.
How T.J. Watt proved himself as one of the best pass rushers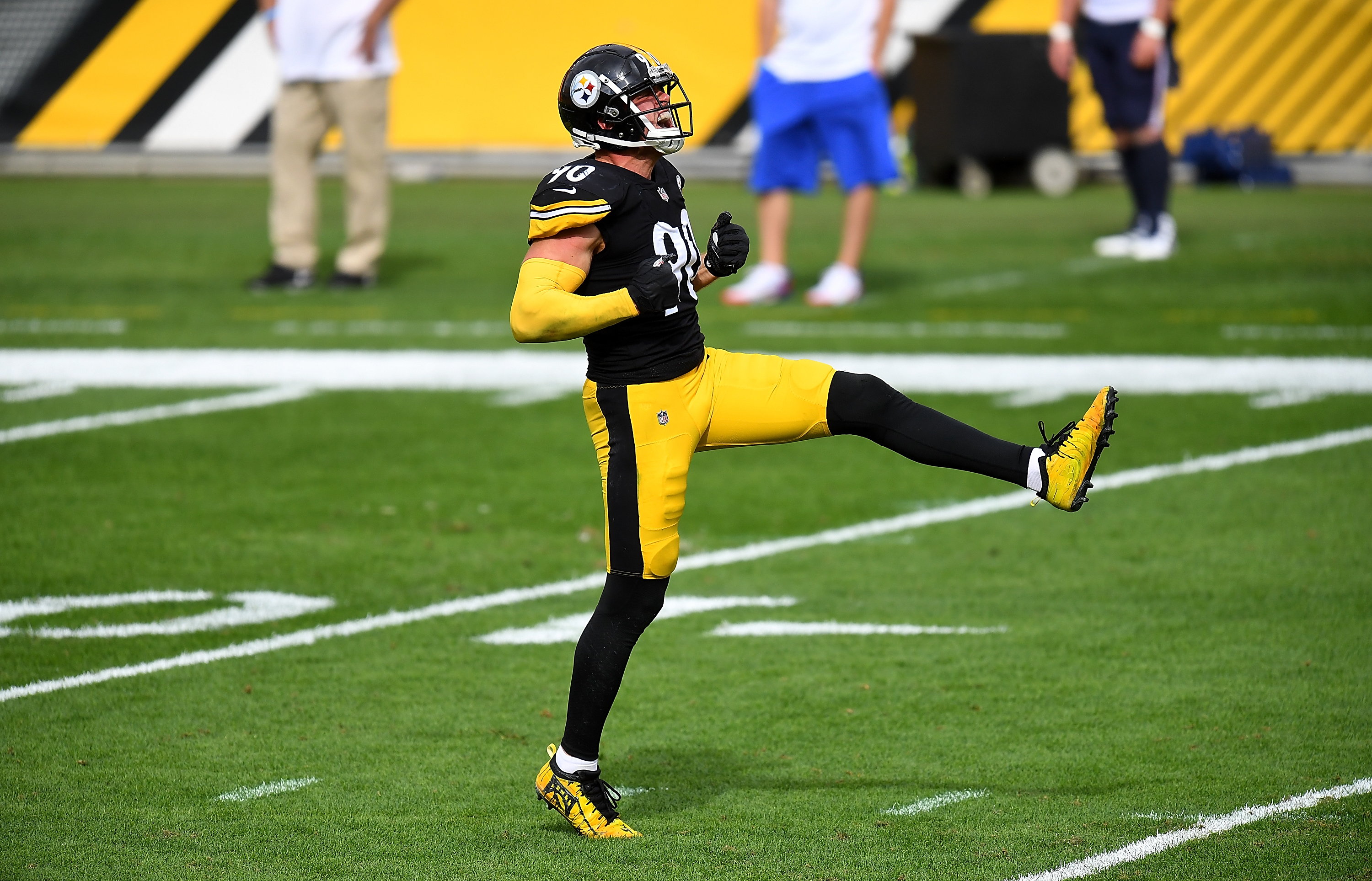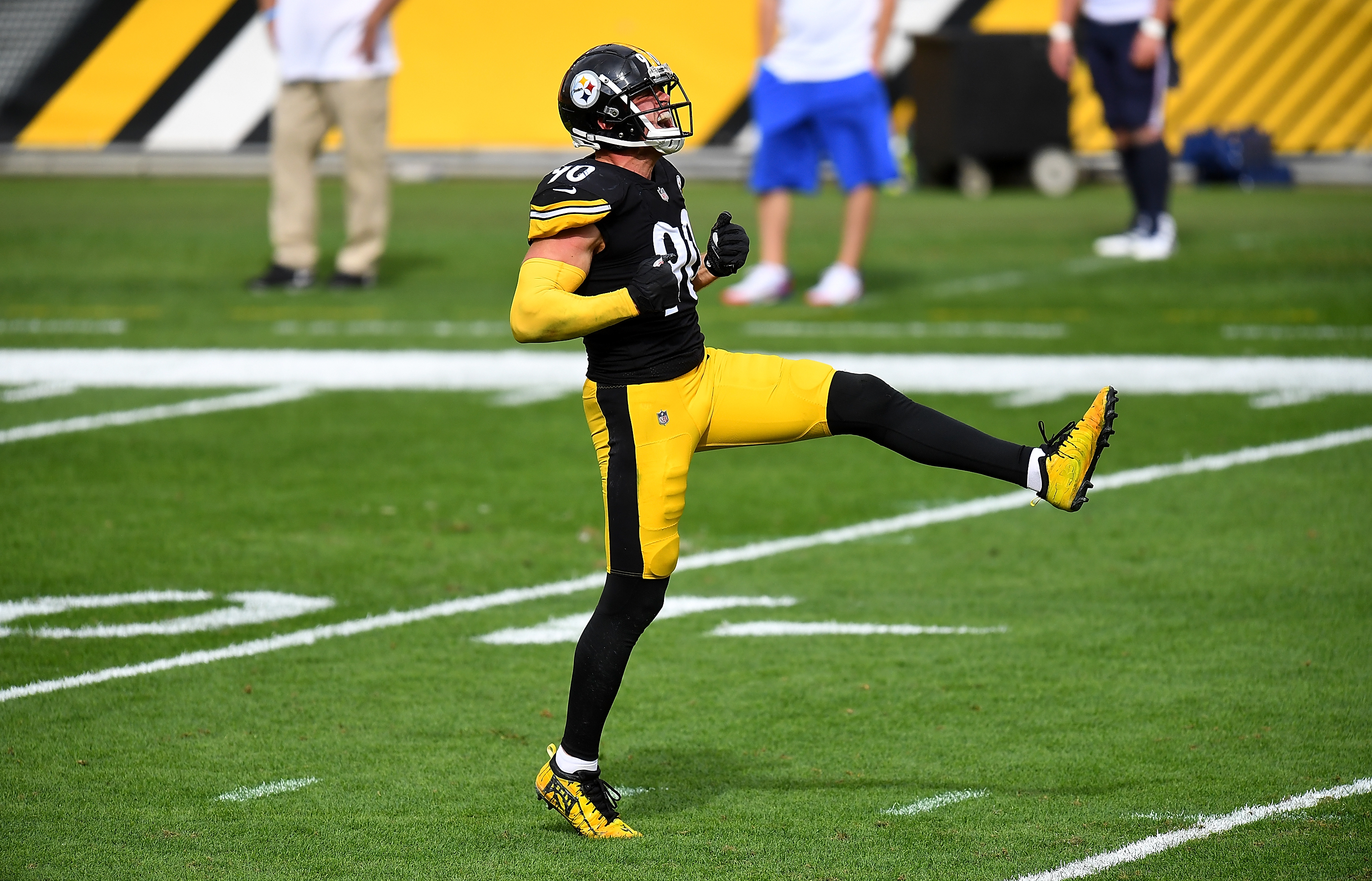 Watt is already a front runner for defensive player of the year. Behind the Steel Curtain reports that he was the highest-graded edge defender two weeks in a row. That comes on the heels of a 2019 season where the young LB handily led the pack in that category by the end of the season.
Nobody gets in the face of NFL QBs — past even the strongest offensive lines in the league — quite like Watt does. Since his rookie season, he's been a contender for the biggest threat to QBs. Four seasons in, Watt appears to only be getting better. He gets in thanks to his preternatural ability to read the pass set. He'll use risky moves like spinning past the right tackle if he knows he can get away with it. Then, once he gets in, he imposes his will in a way few players can manage.
Why T.J. Watt decided to turn a rare play into his specialty
The thing that makes T.J. Watt unique is what happens once his hands land on a QB. Sports Illustrated ran a long-form cover story on just this habit of Watt's. At a time when turnovers are far less common than they once were, Watt forces them. His true craft, his singular focus above all his many talents, is to strip the ball from the QB's hands at every opportunity.
Steelers defensive coordinator Keith Butler calls it Watt's "science." For two consecutive seasons, no other player in the league has managed to force the ball free from QBs as often as Watt. His method is having set responses to each position the ball might be in.
It doesn't always work — Watt is the first to admit that. Often, especially against elite QBs, he finds the opponent adjusting their position immediately upon seeing his notorious figure pushing through. But clearly, the plan works more than it does for other LBs. His 15 forced fumbles are the best in the NFL, details Pro Football Reference.
How turnovers can change the fortunes of an ailing team
The value of a turnover is at an all-time high. NFL games have become high-score affairs, as a rule. Turnovers, in turn, have become less common. Figuring out ways to force interceptions and strips is, more than ever, a crucial project for any struggling team.
Consider the power of a turnover-focused defense as it applied to the 2015 Detroit Lions. That team started 1-7, looking absolutely moribund by mid-season. Football Perspective reports that they managed to flip that narrative definitively by changing their defensive plan toward turnovers.
With their defense obsessively reconfigured towards knocking the ball loose, the Matthew Stafford-led offense suddenly had the ball in their hands far more often. They won six of their final eight games, salvaging what would've been an embarrassing season. For the Steelers, this is what Watt's own obsessive focus brings, in terms of real win potential. Even a middling offense is far better positioned to win with turnovers as part of the plan — and no one does it better than Watt.