Tacko Fall Weighs Way More Than You'd Think
With all the attention Tacko Fall has attracted in the NBA, it's no surprise he's questioned about his specs. The Celtics player revealed he eats a staggering 6,000 calories a day. NBA players average a little over 200 pounds, although hugely muscular players, like Dwight Howard and LeBron James, tip the scales in the mid-to-high 200s. Compared to them, Fall is a beanpole. So what's his weight exactly?
Tacko Fall tips the scales at over 300 pounds
However, Fall's height makes his slender frame surprisingly heavy. Although the 24-year-old never ends up with a nickname like the Round Mound of Rebound, he carries a lot of weight for an NBA player. Even if it looks like stockier players might snap him in half with a hard charge, Fall can likely take a hit.
According to his interview with GQ, he's weighed in as heavy as 315 pounds on game day. Fall clarified that his target weight is closer to 300 or 305, however. A 300-plus pound weight is staggering, especially on someone as "skinny" as Fall. But the math checks out. At a towering 7-foot-5, Fall's weight is actually reasonably distributed.
Compared to someone like Boban Marjanovic, Fall is slightly heavier and taller. Yet the two are pretty close in height and weight. A recent study revealed that NBA players can easily burn over 1,000 calories per game. The number is likely higher for heavy men like Fall and Marjanovic. Suddenly, that 6,000 calories a day doesn't seem so absurd.
How Fall's massive frame helps his game
It's fairly common to see young players unsure how exactly to use their physical gifts in the professional game. Luckily, this isn't the case for Fall. He used every pound and inch during his brief college career, putting up some absolutely incredible numbers as he dominated the paint.
Until this year, Fall held the record for the highest field goal percentage (by a mile). Then, the 7-foot Udoka Azubuike edged him out by half a percent. The full stats are available on Sports-Reference. But it's clear that both men know how to work their size into their game.
Fall's future in the NBA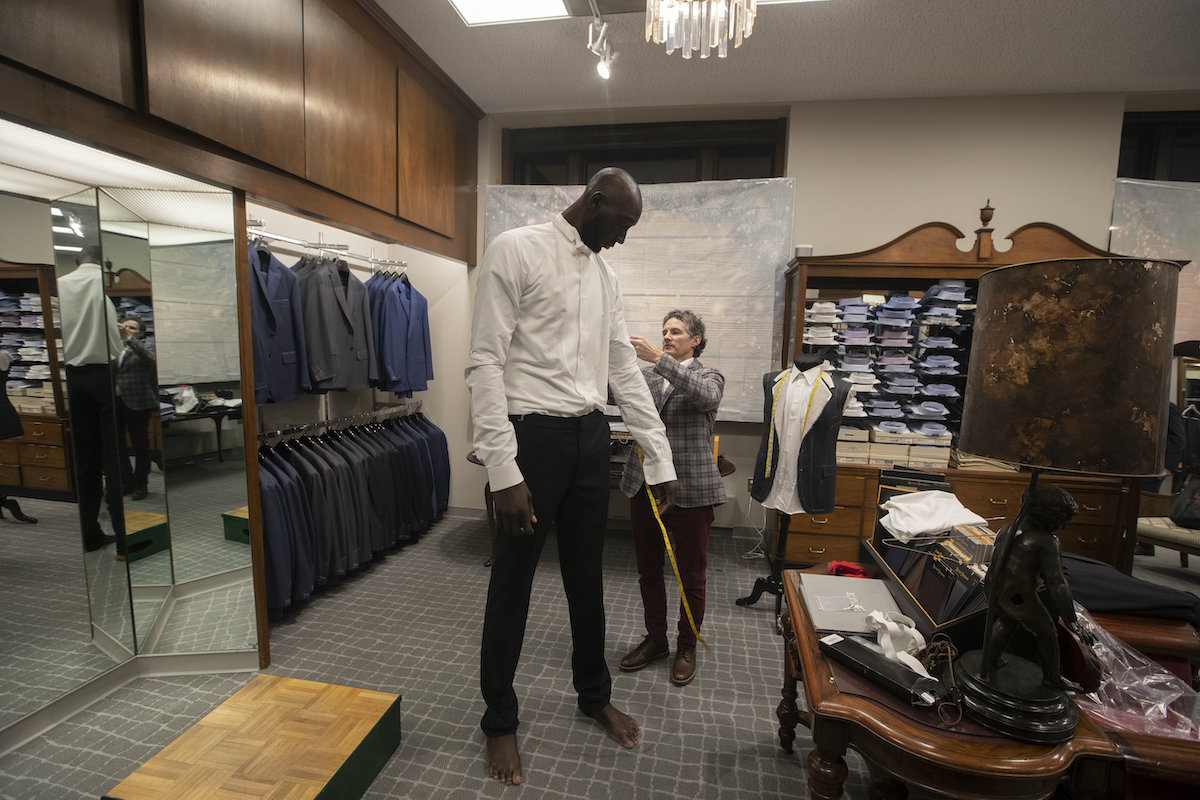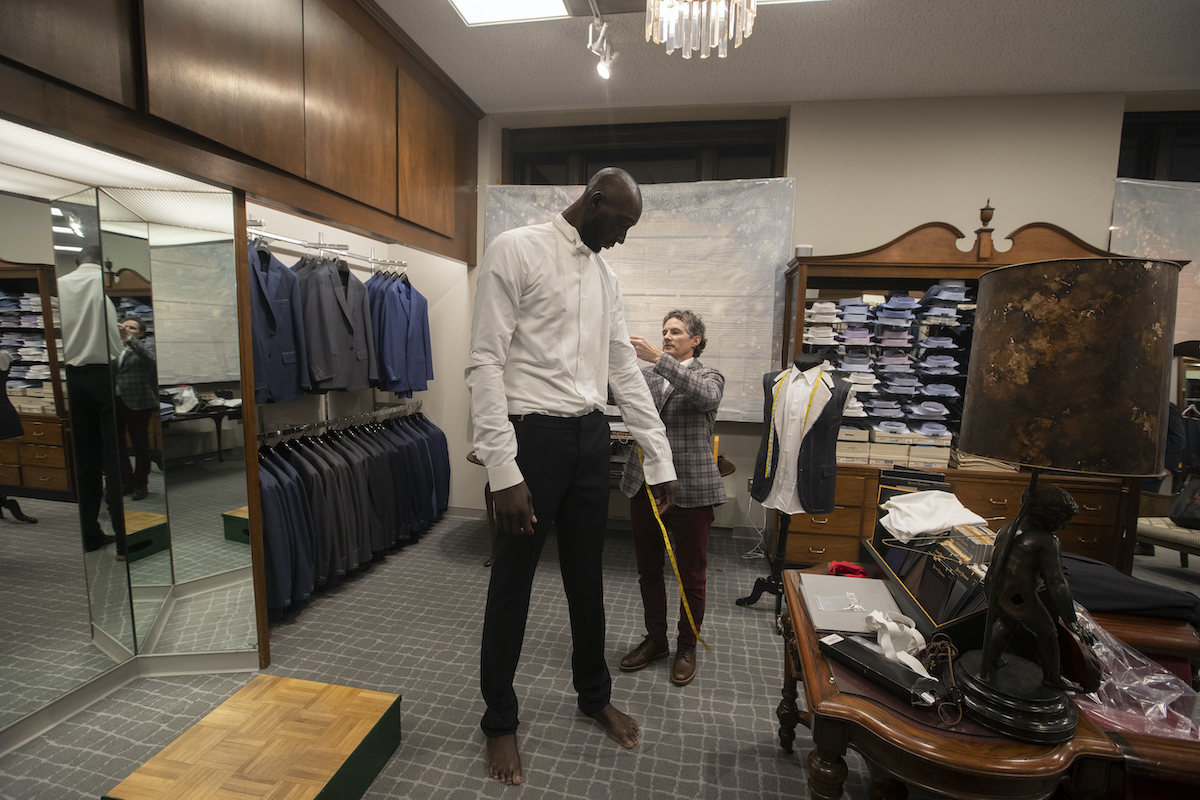 Before the NBA season went on hiatus, Fall managed to improve his game enough to start seeing playing time as he competed on a two-way G-League contract. As Boston contends for a top seed in the East, it's unlikely Fall will see a lot of playing time. But he's young and needs time to continue learning the game at the top level.
Fall is spending time in the NBA bubble alongside his teammates and he's likely to see playoff basketball at the highest level. For an undrafted player, this is the dream. Perhaps the Celtics will get past the Bucks and the Lakers and Fall will win a ring. Good luck to the jeweler who gets stuck sizing him.