Renan Barao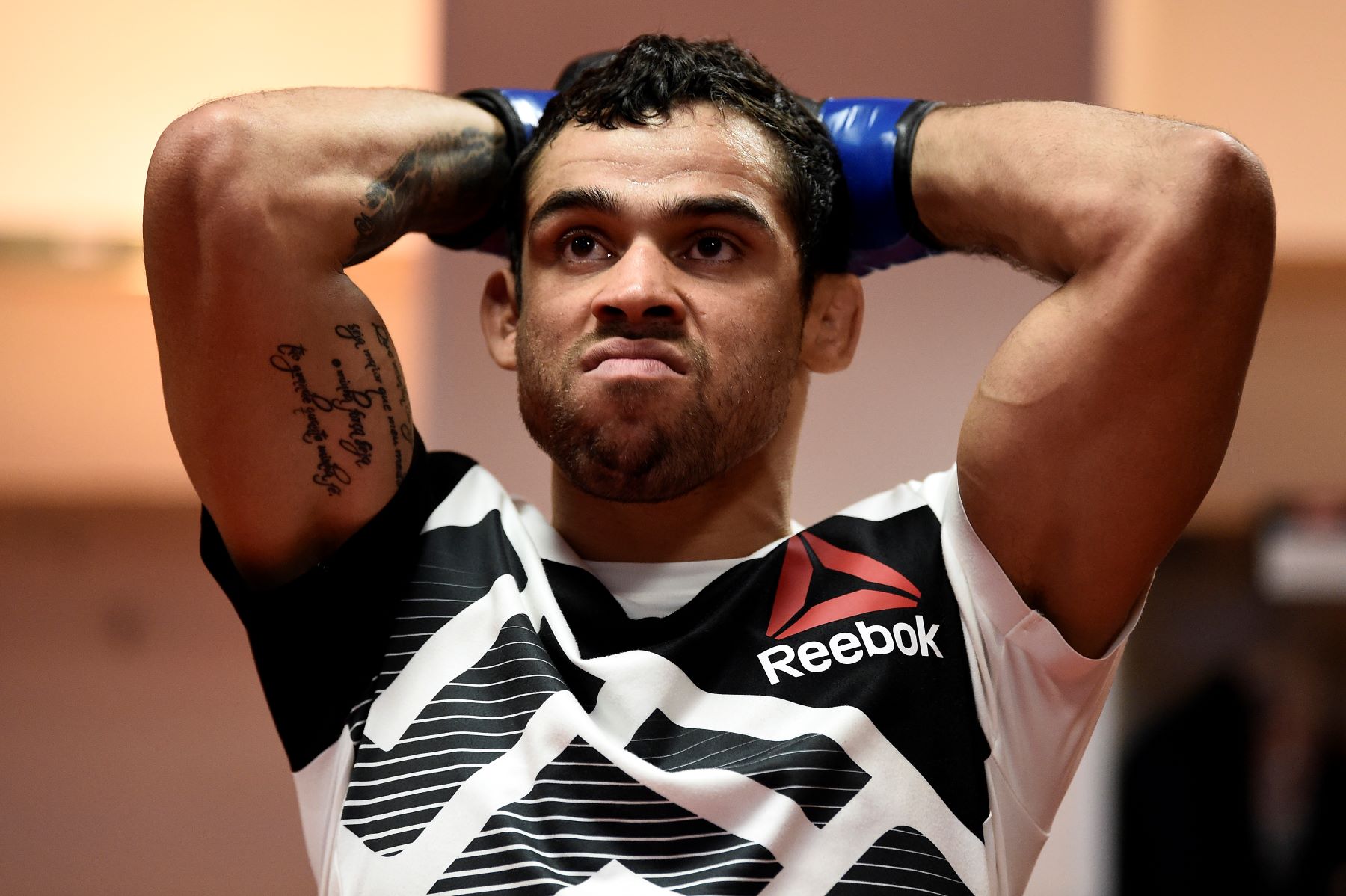 Renan Barão (Renan Mota do Nascimento Pegado) is a Brazilian mixed martial artist, former UFC (Ultimate Fighting Championship) fighter, and former UFC Bantamweight Champion.
Renan Barão began his professional fighting career in 2005 after attending the Kimura Nova União sports school in Natal, Rio Grande do Norte, Brazil. After a loss in his professional debut, Barão had a streak of 32 matches without a loss (31 wins and 1 no contest) over the course of 9 years, making it one of the longest unbeaten streaks in MMA history. Other career highlights include Barão receiving his blackbelt in Brazilian Jiu-Jitsu in 2011 and becoming the UFC Bantamweight Champion in 2014.
---
Birthday: January 31, 1987
Hometown: Natal, Rio Grande do Norte, Brazil
Height: 5′ 6″
Weight: 145 lbs
Reach: 70″
Stance: Orthodox
UFC Title: Former Bantamweight Champion
Fighting Rank: Black Belt in Brazilian Jiu-Jitsu
Number of Fights: 44
Number of Wins: 34
Number of Losses: 9
Number of Ties: 0
Number of No Contests: 1
---
Featured Articles:
Who Has the Longest Undefeated Streak in MMA History?
---
Read the latest articles about Renan Barao