Tim Hasselbeck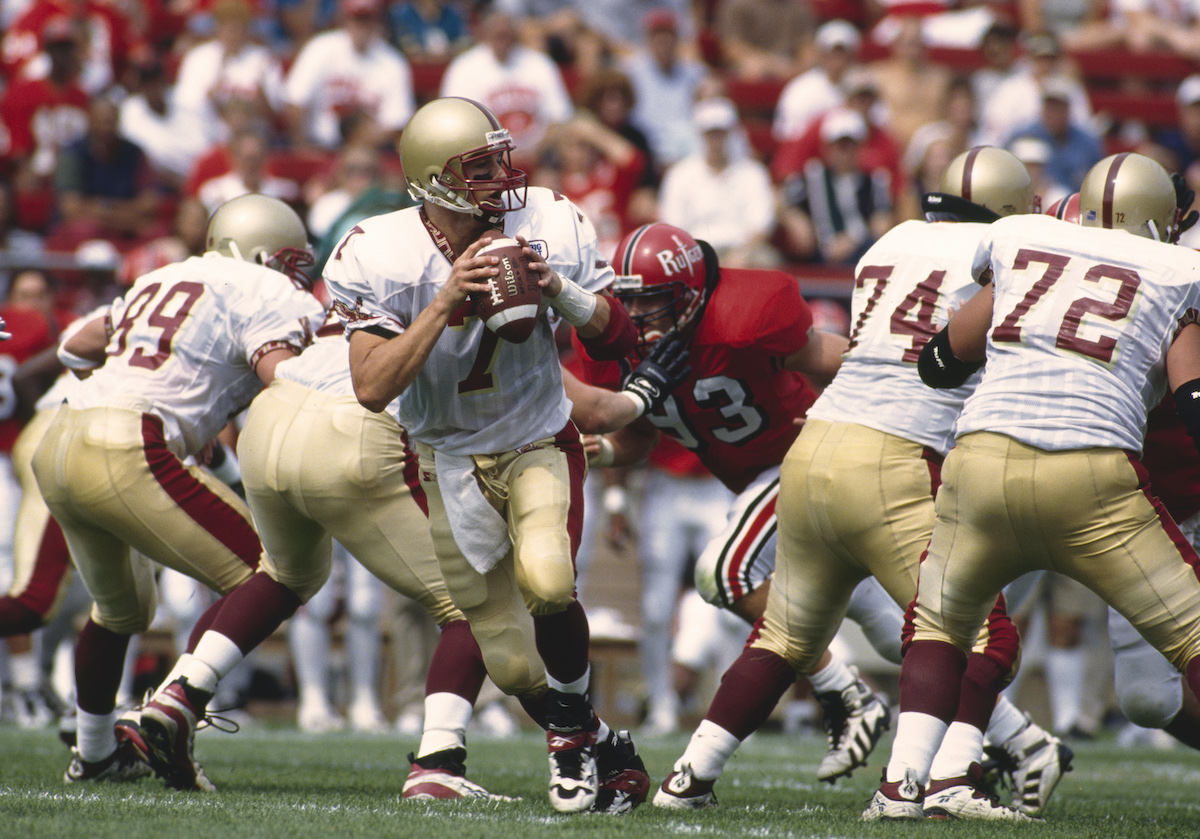 The younger brother of former pro quarterback Matt Hasselbeck, Tim Hasselbeck spent eight seasons in the NFL after playing at Boston College for four years. Retiring in 2007, Tim began his TV broadcasting career with NFL on Fox.
The Norfolk, Massachusetts native eventually moved to ESPN where he currently serves as a sports analyst and co-host Fantasy Football Now on ESPN2 and ESPN.com. In 2002, Tim married TV personality Elisabeth Hasselbeck. They have three kids.
Former teams: Philadelphia Eagles, Washington Football Team, New York Giants, Buffalo Bills, Baltimore Ravens, and Arizona Cardinals
Position: Quarterback
Accomplishments: Married Elizabeth Hasselbeck
Throwing hand: Right
Relatives: Matt Hasselbeck (brother) and Don Hasselbeck (father)
---
Featured Articles:
The Hasselbeck and Manning Brothers Crossed Paths Far Before Joining the NFL
---
Gisele Bündchen and Other Famous Women Who Make More Than Their NFL Husbands
---
Matt Hasselbeck Was Tragically 'on His Deathbed' Days Before Leading the Indianapolis Colts To a Win
---
Visit Tim Hasselbeck's Pro Football Reference page.
Read the latest articles about Tim Hasselbeck: