Take the Long Shot, Baby; it's Vegas! Could Josh Bilicki, at 1,000-1, Claim Pennzoil 400?
Kyle Larson is one of the NASCAR Cup Series favorites to capture the Pennzoil 400 at Las Vegas Motor Speedway on March 6.
Ho-hum.
What's new?
We're going to Vegas, baby! Let's take a long shot!
Four drivers share 1,000-1 odds to win, according to DraftKings: Josh Bilicki, BJ McLeod, Garrett Smithley, and Cody Ware. Too long of odds? How about Todd Gilliland at 250-1 or Michael McDowell at 200-1?
Agreed, a vengeful Chase Elliott is much safer at 15-2.
Josh Bilicki, 1,000-1 odds to win
During NASCAR's first stop on its West Coast swing on Feb. 27, Bilicki fell victim to the rough Auto Club Speedway track. Running without any interference, Bilicki's No. 77 Chevrolet slid off the two-mile track and on the infield grass.
Able to keep it from sustaining significant damage, Bilicki attempted to drive the Next Gen car back into competition, but the sixth-year driver couldn't move forward. The wheels on the Spire Motorsports' machine spun in place, even with track officials attempting to push.
It was a lot like Bilicki's Cup career. Last year was his first full season, and he collected one top-10 finish, the only one in 72 starts. In 16,874 Cup laps, Bilicki has yet to lead one.
Not active for the Daytona 500, Bilicki opened his season during the Wise Power 400 and placed 30th, two laps off Larson's winning pace.
Assuming Bilicki qualifies, could the longshot come through? The odds are too low.
Todd Gilliland, 250-1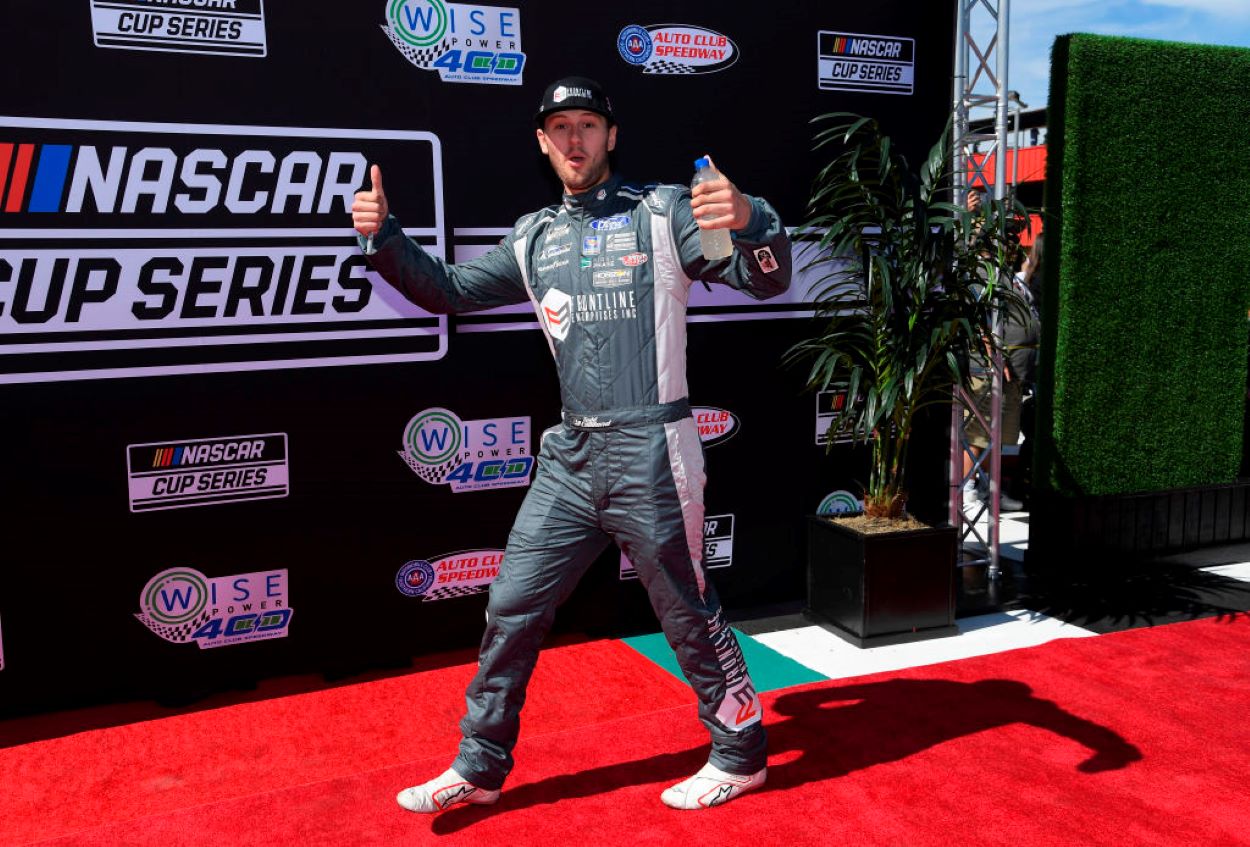 Still attempting to navigate his way around the Cup circuit, Gilliland crashed out with 10 laps remaining during the Daytona 500 and finished on the lead lap at Auto Club Speedway. Still, at P20, the rookie couldn't overcome several obstacles, including a missing wheel.
Gilliland's odds likely will be altered before the green flag flies in Vegas.
On Feb. 27, the No. 38 Ford lost a wheel during a pit stop. Following a review by NASCAR officials, Gilliland's team announced on March 2 that it will lose crew chief Seth Barbour and two crew members for the next four points races. Front Row Motorsports became the third Cup organization to suffer suspensions for improperly installed tires.
The increase of lost wheels could signal a learning curve teams are experiencing with the Next Gen cars' 18-inch, single lug-nut wheels.
Assuming Gilliland qualifies, could the longshot come through? The odds should begin to spike.
Michael McDowell, 200-1
Failing to follow up on a P7 during the Daytona 500, McDowell suffered electrical problems and bowed out with seven laps remaining, placing 31st.
McDowell is one of three drivers with 200-1 odds, joining Greg Biffle and Corey LaJoie, but the 2021 Daytona 500 champion was among the standouts during offseason Next Gen testing sessions. He could be one driver able to prove the new technology is ushering in a new era of driver parity.
The top drivers, like Larson, will remain dominant drivers, but more middle-tier pilots are sneaking in top-10 rides. Examine the Wise Power 400 results, for example. Erik Jones P3; Daniel Suarez P4; and Aric Almirola P6?
How about a 200-1 long shot like McDowell claiming his second career checkered flag in Vegas?
Assuming McDowell qualifies, could the longshot come through? Stick with Elliott to win.
The odds are much better.