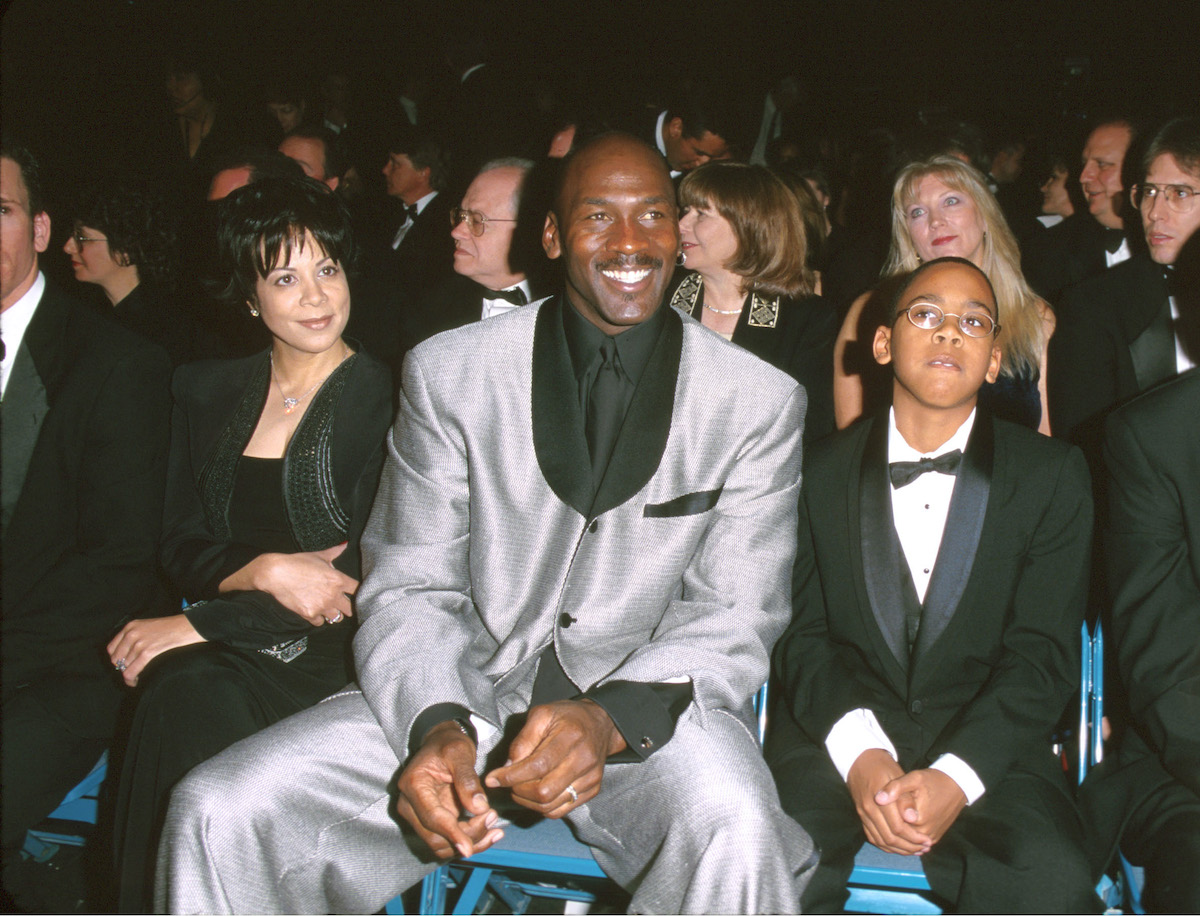 How Tall Is Michael Jordan?
Michael Jordan put in a ton of work to become the best NBA player of all time, but his physical gifts helped too. So how tall is MJ exactly?
Michael Jordan put in a ton of work to become the best basketball player of all time, but his physical gifts gave him a step up too. Jordan's body type enabled many facets of his skillset and created a template for the modern NBA. It's undeniable that MJ carved a path for players like LeBron James. But how tall is the former Bulls star exactly? 
Michael Jordan's athletic gifts didn't come from his parents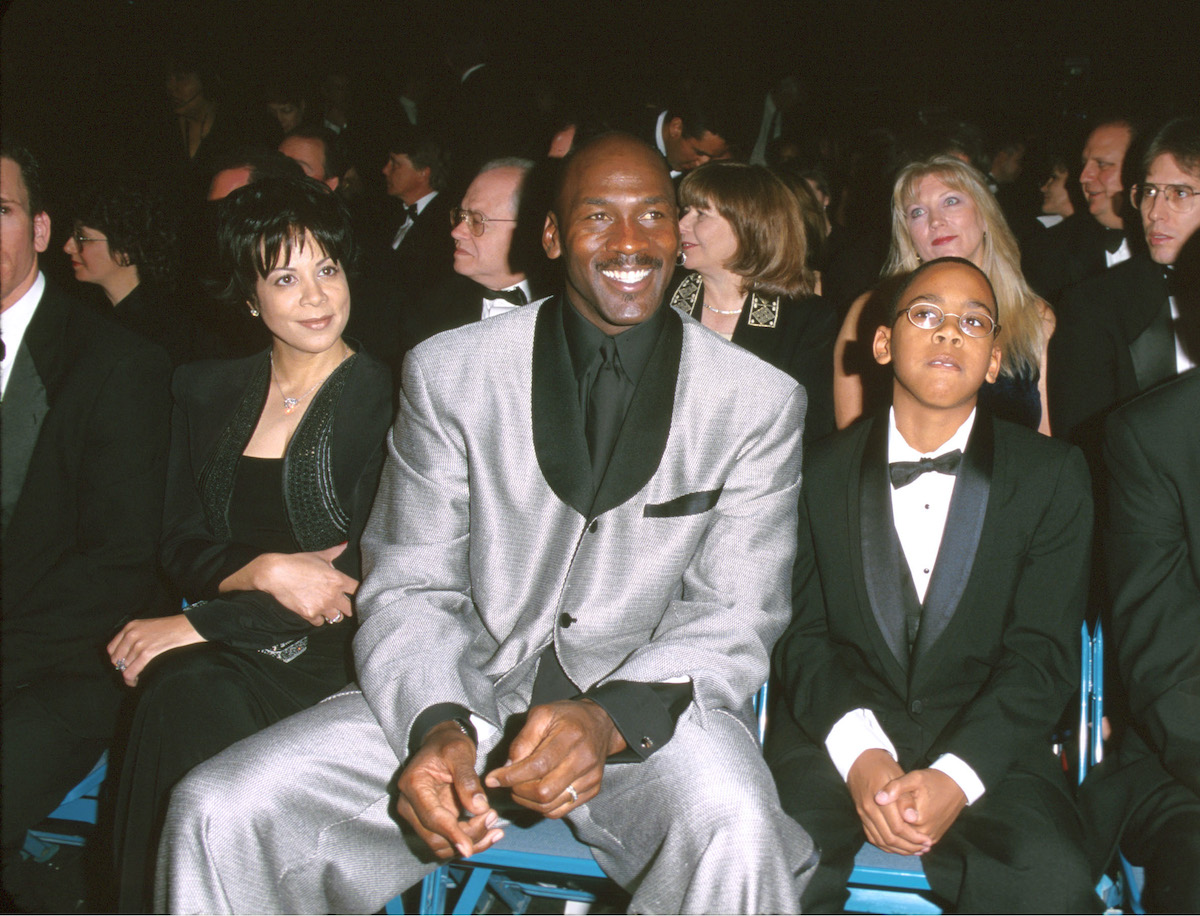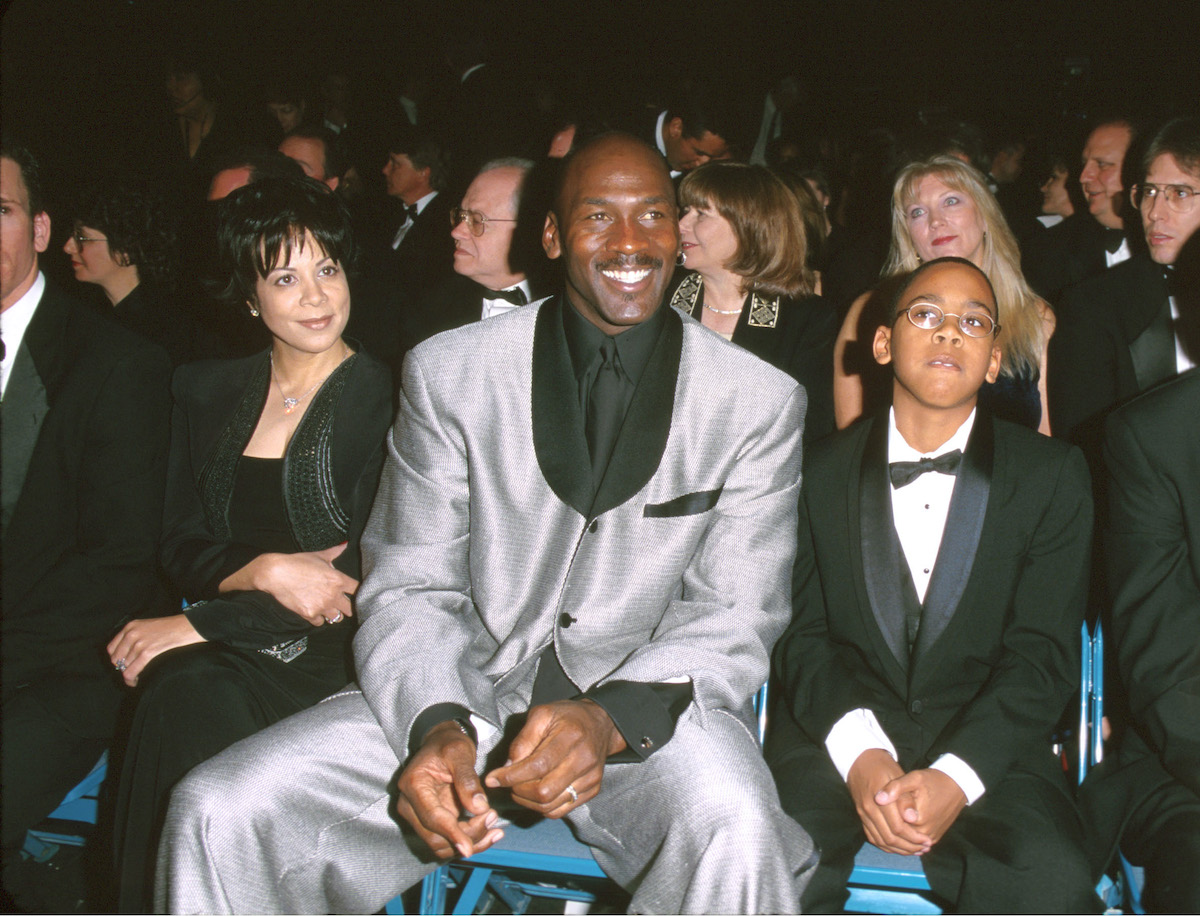 One of the fundamental origin myths of Michael Jordan is that he was cut from his high school's varsity team. That story has been slightly exaggerated, as explained by Bleacher Report. Jordan wasn't the GOAT at the time. The Laney High School Bucs lacked size so Jordan, a 15-year-old, 5-foot-10 guard, was skipped over for his friend, the 6-foot-7 Harvest Leroy Smith. 
There was little reason to believe that he'd grow like he did, literally and figuratively. Jordan's father was 5-foot-9 and his mom was 5-foot-5. None of his immediate family members rose above six feet in height. Jordan became so desperate to grow that he would hang off of pull-up bars on a daily basis. That probably didn't help matters. But he did grow to 6-foot-3 the following summer en route to becoming the 6'6″ man we know today. (Jordan did have an older cousin who was 6'7″, so exceptional height was somewhere in the family gene pool.)
Jordan was also a physical anomaly in other ways. He has relatively small feet for his height, a trait that allowed him to have more agile footwork. Small feet usually equate to small hands, but that is not the case for Jordan. His hands, 9.75 inches long and 11.375 inches wide, are bigger than most centers, making it difficult for defenders to swipe the ball from him. This combination gave Jordan the chance to be more creative when attacking the rim. It also helped make him a force on defense. 
Jordan did things no guard had ever done before
What's there left to say about the legacy of His Airness? As incredible as his statistics and list of accomplishments were, they don't come close to encapsulating Jordan's shaping of basketball as a sport and a culture. He was a trendsetter, an icon, a one-man revolution both on and off the court. 
Decades after the fact, it's hard to fathom that there was a time when Jordan's talent was questioned. Some skeptics believed that he was simply a volume scorer who didn't make his teammates better. Jordan made that point moot so quickly that other legendary players began referring to him as a God while he was still playing. His emergence as the first modern superstar brought the game to a new, more global audience.
Jordan's countless number of highlights and rivalries are still potent after all these years. His shoes continue to sell out instantly despite him not playing for nearly two decades and The Last Dance reaffirmed his place in the hearts of fans across generations.
The NBA is now filled with players who followed in Jordan's footsteps
Jordan's greatness reverberated throughout the world of basketball, and his effect is still felt on the modern court. His maniacal work ethic, unshakable confidence, and comfort in being a jerk were obvious influences on the late Kobe Bryant. The Black Mamba did everything in his power to emulate his idol in an attempt to eventually surpass him. But Jordan's impact was much bigger than that. 
MJ represented the NBA's shift from a league that was predominantly dictated by big men to a game where the wing player was king. Players who could create from the outside becoming the most important player type in the game slowly but surely went from an impossibility to a must-have over the course of 20 years, a change kickstarted by Jordan's domination of the 90s.
Social media can't go a few weeks without arguing over who is the better player between LeBron James and Jordan. But James' career would be completely different if he didn't have Jordan as a model to emulate and evolve off of in his own ways. James has spoken about learning how to see the floor and control the game better by watching Jordan, a skill you see refracted in the games of many of the NBA's current stars. 
Jordan's ability as a marketer also opened up more pathways for players to make money through shoe deals and off-court endorsements. He may not have experienced much success as an owner, but Jordan's presence in the league still looms as large as ever.