The Tampa Bay Buccaneers Have Already Made a $5.5 Million Move for the Post-Tom Brady Era
As long as Tom Brady is still playing at a high level, the Tampa Bay Buccaneers can take their time with Kyle Trask.
Trask, a second-round pick in the 2021 NFL draft, is nonetheless an early favorite to replace Brady when the time comes, whether that is in 2022 or 2025. The Buccaneers just made a move that should have the former Florida Gators quarterback very excited.
Kyle Trask signed his rookie contract with the Buccaneers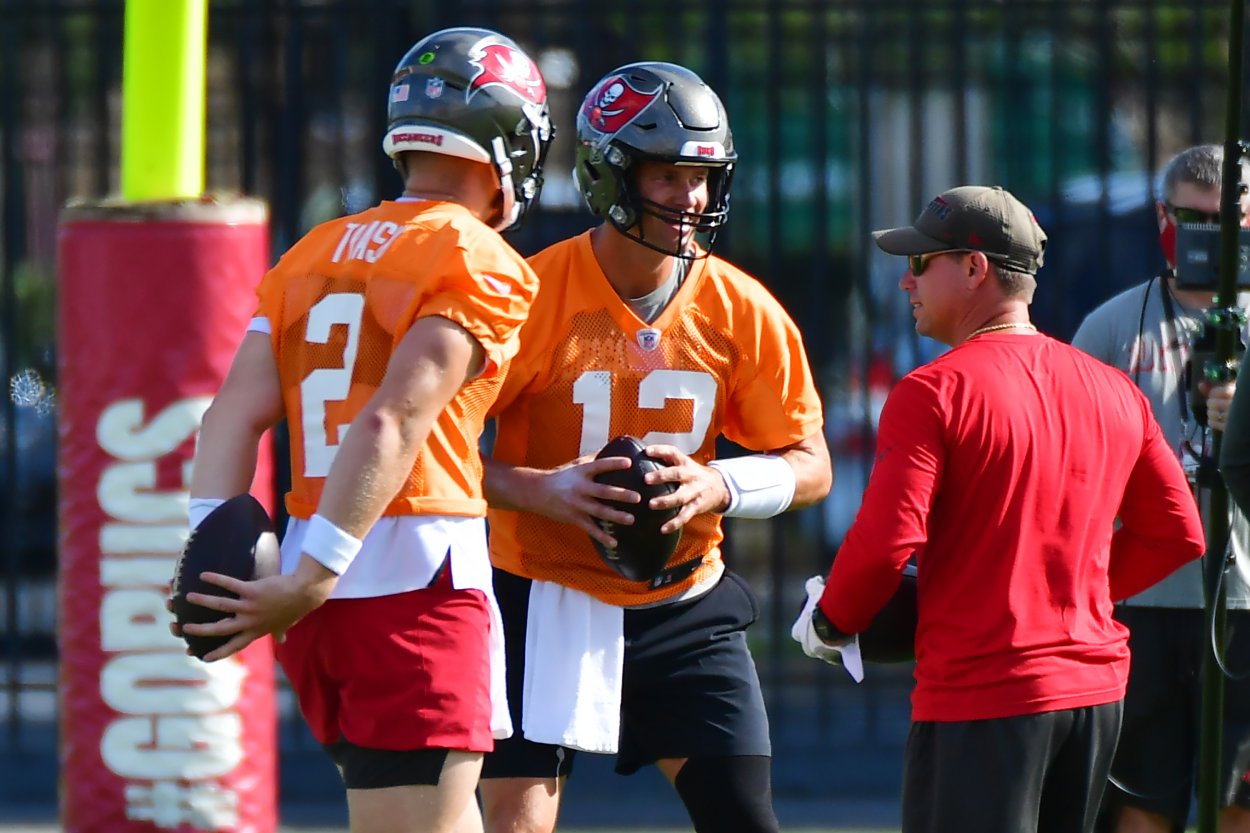 Technically, Kyle Trask will officially become an NFL player when he takes the field for his first snap in a regular-season game.
But before that, the ex-Florida Gators star achieved another personal first. The Buccaneers signed the second-round pick to a four-year contract worth $5.45 million.
The 23-year-old rookie also received a $1.38 million signing bonus. Not bad for a quarterback who didn't start at Florida until his redshirt junior season.
Trask is an early favorite to replace Tom Brady
Tom Brady may very well be immortal, and he certainly isn't slowing down in his 40s. Every fan or analyst who doubted him and what he could do with the Buccaneers wound up looking foolish after the legendary quarterback won his seventh Lombardi Trophy.
Brady has spoken openly about wanting to play as long as he can. Blaine Gabbert, who turns 32 in October 2021, is unlikely to replace Brady as the full-time starter whenever the seven-time champion retires.
Enter Trask, a Heisman Trophy finalist for the Gators and a talented young quarterback. He will play his entire rookie season at 23 years old, and the Buccaneers don't need to rush his development just yet. Brady and Bruce Arians have time to mentor the young quarterback and prepare him for life in the NFL.
If Brady plays two more seasons, Trask would be poised to potentially take over at 25 years old. He'd have spent two years behind arguably the greatest quarterback in league history.
Of course, Brady, who turns 44 in August, could decide he wants to play until he's 50. Nothing should surprise football fans anymore.
Will Buccaneers fans see Trask take the field in 2021?
In an ideal world for the Buccaneers, Trask will play little to no snaps during the 2021 NFL season.
Brady has a history of durability and playing through injuries, even as he's gotten older. Gabbert is a proven backup, and the team also has Ryan Griffin in the quarterback room for offseason workouts.
If the Buccaneers don't keep Griffin, they could still list Trask as the third quarterback and keep him inactive most weeks. Then, depending on how the Buccaneers' season goes, they could give him snaps in Week 17 if there is nothing to play for that week.
This is all thinking way ahead, but one can never be too prepared in the NFL. Trask, and his new $5.5 million contract, will soon fully understand if he doesn't already.
Like Sportscasting on Facebook. Follow us on Twitter @sportscasting19.
RELATED: Bruce Arians Officially Has Another Reason to Be Indebted to Tom Brady