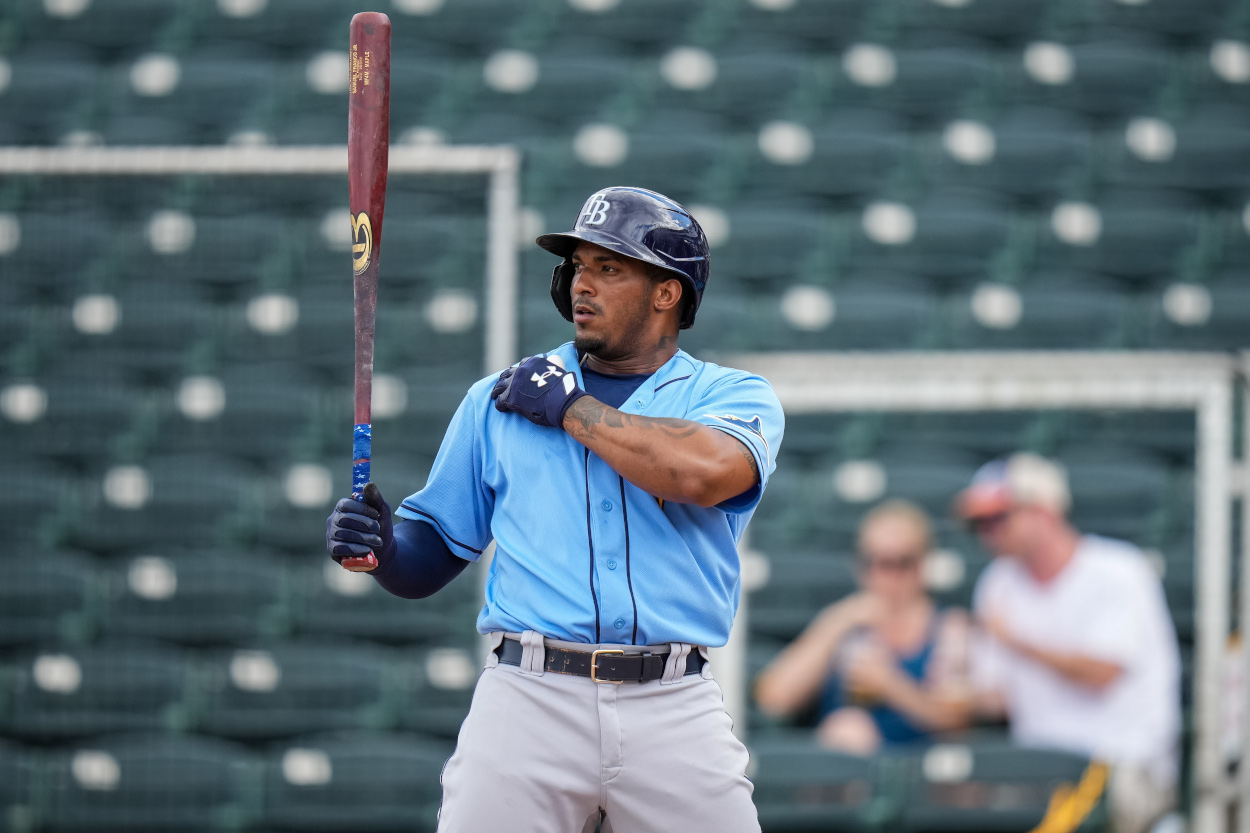 Tampa Bay Rays Phenom Wander Franco Will Make History Just by Stepping on the Field
Wander Franco, the much-hyped prospect for the Tampa Bay Rays, will become a part of Major League Baseball history when he steps on the field at Fenway Park for his major-league debut.
For two years running, Wander Franco was the consensus top prospect in Major League Baseball. The Tampa Bay Rays phenom had all the makings of a future star. The future begins now. The Rays recalled Franco from their Triple-A affiliate in Durham, North Carolina, and he will debut against the Boston Red Sox on June 22.
Just by stepping onto the field, the 20-year-old Dominican shortstop will make MLB history. That historic moment will have nothing to do with his ability on the diamond. Instead, it stems just from his presence on that diamond at Tropicana Field.
Time marches on, and that, as much as anything, will etch Franco's name in stone. He will join a player from another time and another place as the first of his kind.
As we wait for Wander Franco, we must ask: Who was Virgil Cheeves?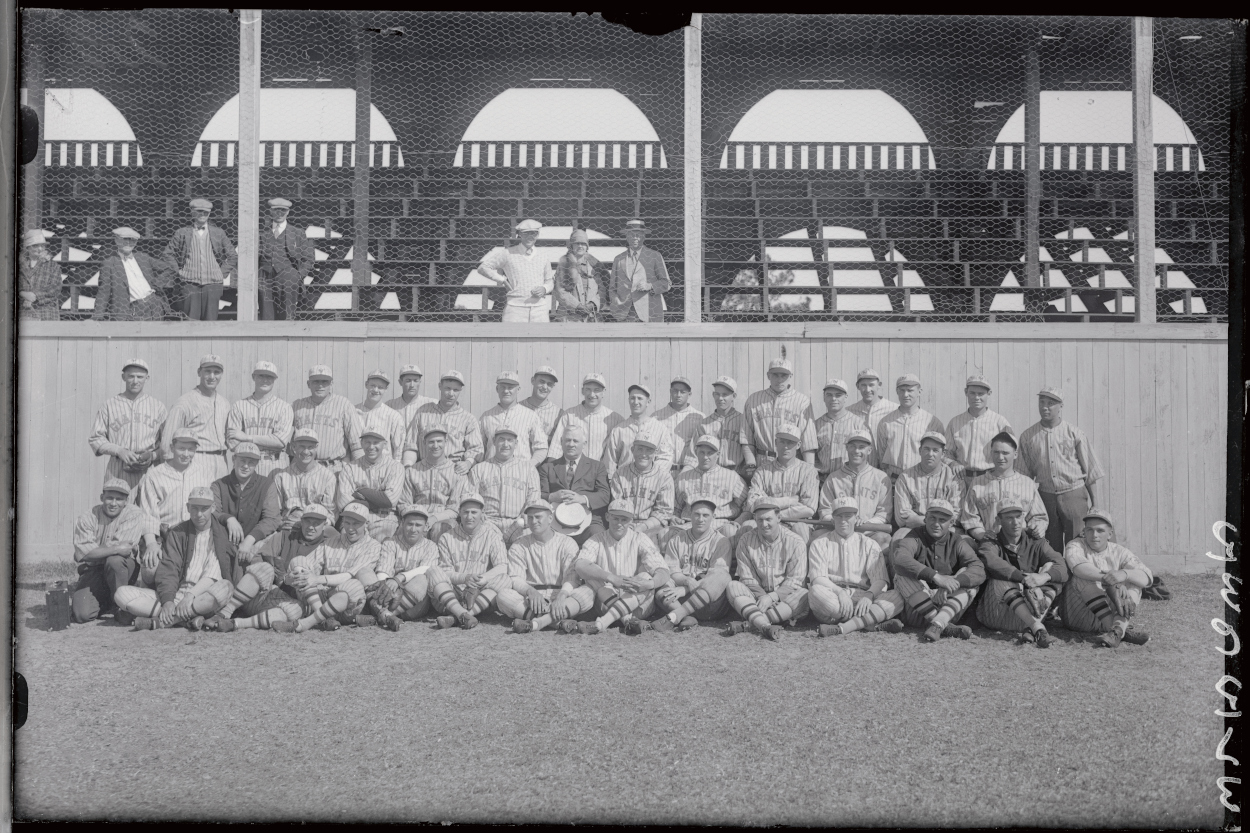 More than a century ago, Forbes Field in Pittsburgh hosted a rare moment in Major League Baseball history. Chicago Cubs right-hander Virgil Cheeves emerged from the dugout on the third-base side of Forbes Field to start the bottom of the eighth inning against the Pittsburgh Pirates.
Cheeves' big-league debut was uneventful. He retired the Pirates in order.
The Cubs didn't score in the top of the ninth, and Pittsburgh took home a 7–4 victory. On Sept. 7, 1920, the game between two also-rans in the National League race carried little significance by itself. The Pirates finished fourth in the eight-team circuit, while the Cubs tied for fifth. It was just one of those late-season games between teams playing out the string.
Born Feb. 12, 1901, in Oklahoma City, Cheeves played semipro baseball in Dallas after leaving high school. In 1920, he got a shot with the Eastland Judges at the very bottom rung of the minors, Class D. Despite playing for a last-place team, he was 14–12 and got a shot with the Cubs.
Why was Cheeves' debut notable at all? Because when he took the mound against the Pirates that September afternoon, Cheeves became the first player born in the 20th century to play in an MLB game.
And that is where Wander Franco comes in.
Franco was on scouts' radar for a long time
The first time Wander Franco faced the media was at a restaurant in Santo Domingo, Dominican Republic. He fielded questions about what he wanted to do as a player, posed for some pictures, and signed some autographs. According to MLB.com, that all followed local custom. What was unusual was the player in question was only 13 years old.
He signed with the Tampa Bay Rays in July 2017 and reported to Princeton, West Virginia, the following summer for his first taste of pro baseball. The 17-year-old wasn't overmatched. At the now-defunct Rookie level, Franco posted a .351/.418/.587 slash line with 11 home runs in 273 plate appearances.
This year Franco showed enough promise with the Durham Bulls for the Rays to turn the future into the present tense. Tampa Bay cleared the decks by trading incumbent shortstop Willy Adames to the Milwaukee Brewers in May.
Now Franco is poised to join Cheeves as a generational first. Born March 1, 2001, Franco becomes the first player born in the 21st century to play in MLB.
Virgil Cheeves was never a star, but Wander Franco carries great expectations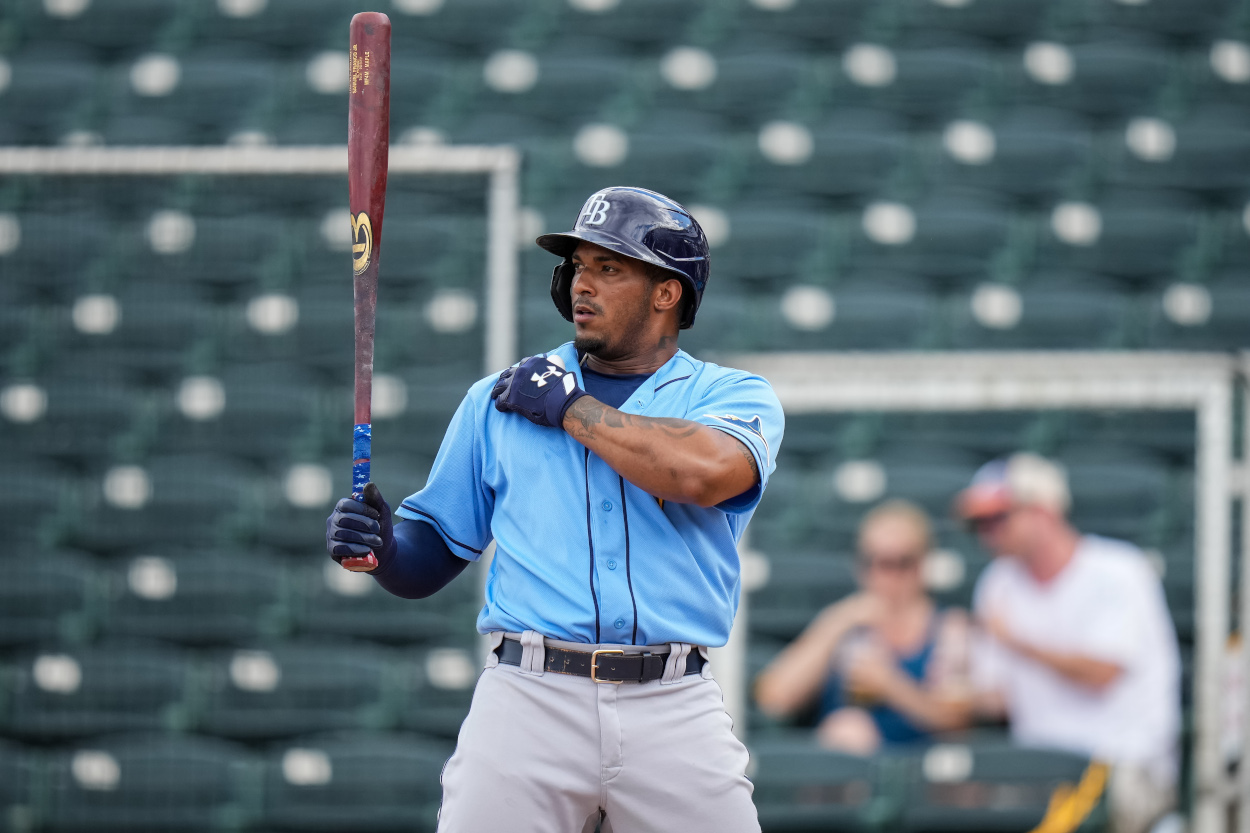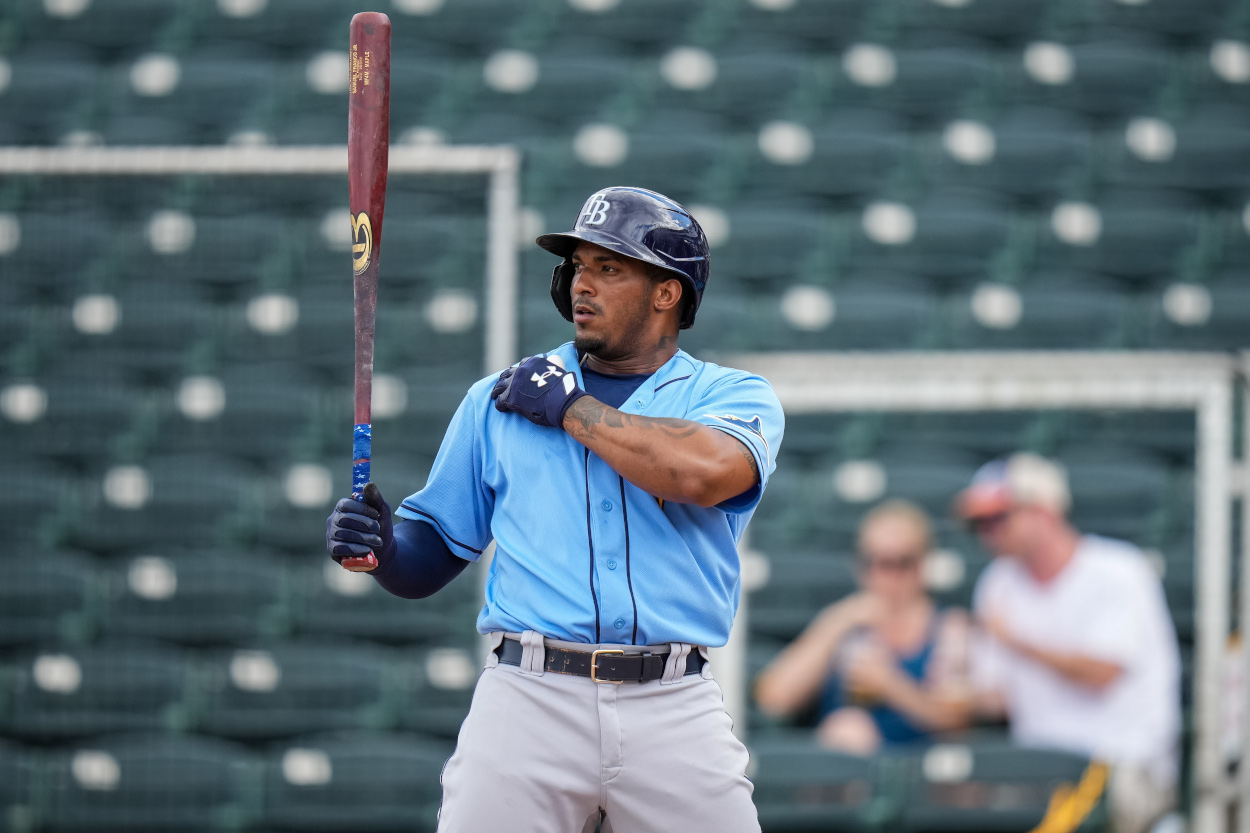 Virgil Cheeves earned a full-time roster spot for the Chicago Cubs in 1921. But he was much like the Cubs themselves during his two full seasons, just not quite good enough. He had a 4.64 ERA and 1.466 WHIP in 163 innings in 1921 and pitched to a 4.09 ERA and 1.484 WHIP the following season. An elbow injury sidelined him for most of the 1923 season, and he was sold to a minor league club that winter. He later made cameos with the Cleveland Indians and New York Giants.
Cheeves pitched in 111 games with a 4.73 ERA and 1.557 WHIP in 458.2 innings. Out of the game by 1928, he made a short-lived comeback with Waco in the Class-A Texas League in 1929. After a 7.73 ERA in 71 innings, he was gone.
Franco comes to the majors with higher expectations. He has flashed his potential at every stop during his four professional seasons. Franco held his own in the Dominican Winter League, going 7-for-20 with a home run in five games. At Durham, he slashed .315/.367/.586 with 24 extra-base hits in 177 plate appearances.
He lived up to the hype, at least in his much-anticipated debut. Franco was 2-for-4 with a double and a home run. He drove in three runs, scored twice, and worked a walk in Tampa Bay's 11-inning, 9–5 loss to the Red Sox.
While the Tampa Bay Rays cycle through players amid recurring attendance problems, they built a perennial contender around a productive farm system. Wander Franco now gets the opportunity to live up to the hype.
Statistics courtesy of Baseball Reference.
Updated June 23, 2021.