Tank Johnson Barely Made It to the Super Bowl With the Bears After His 3rd Arrest
It's no mystery why a seemingly disproportionate number of NFL players have run-ins with the law. Pro sports is one of the few spaces close to being a true meritocracy. Most of the players grew up middle class or poor and suddenly see massive wealth. The pressures of that sudden change — the family and friends who want a piece of that newfound wealth and don't always have the best intentions — can lead to unfortunate outcomes.
Of those players, few had as much on the line as Tank Johnson, who nearly missed his chance to help the Chicago Bears win their first Super Bowl since the legendary 1985 squad. His ongoing legal struggles coincided with the ailing team's mid-2000s sudden rise to excellence. And he risked becoming a scapegoat for anything that could've gone wrong.
Tank Johnson was a key player in the Chicago Bears' 2006-07 Super Bowl season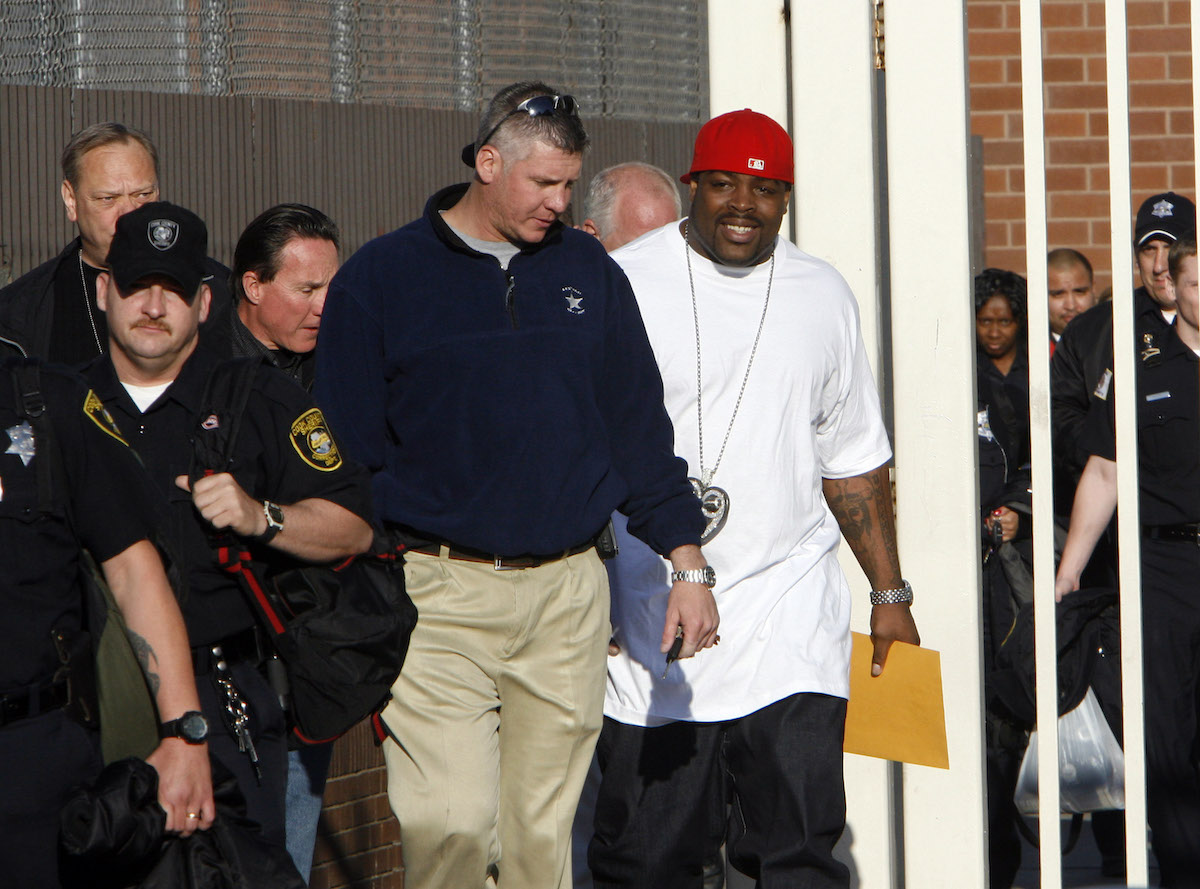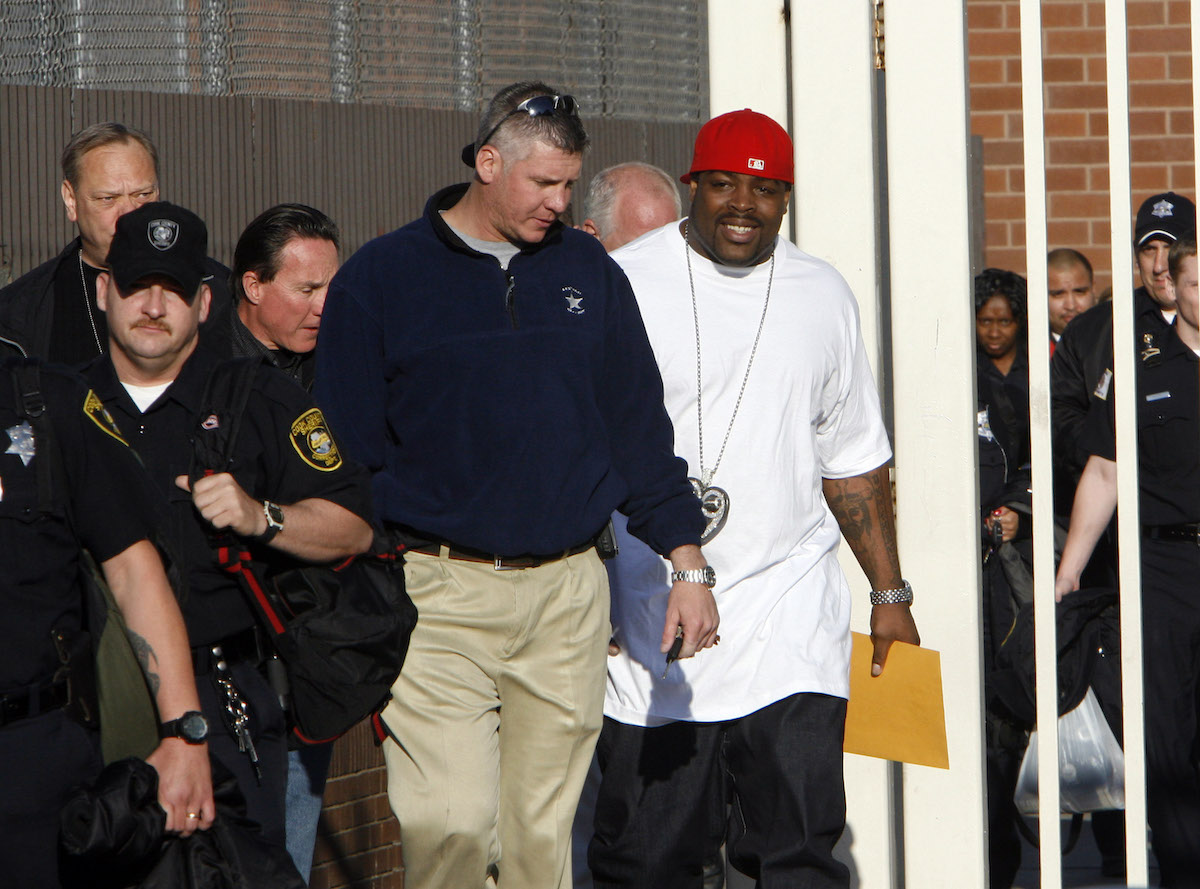 The 2006-07 NFL season began on a sour note. As Chicago Bears fans know, few losses sting more than those to the Green Bay Packers. Brett Favre led his team to a shutout victory against the Bears, setting a dour tone for the season. But that quickly turned into something far more exciting.
The Bears ultimately went 13-3 that season. Wide receiver Bernard Berrian had a career season despite injuring his ribs early in the season, the Chicago Sun-Times reported. Defensive end Mark Anderson, a fifth-round draft pick, turned out to be immensely valuable with his 12 sacks, according to Pro Football Reference.
And then there was Terry "Tank" Johnson. With Tommie Harris injured, Johnson was thrust into the starting role. He put up 38 tackles, 3.5 sacks, and one forced fumble across 10 starts. But right at the end of the season, when the breakout defensive tackle was at his best, off-the-field troubles stole his spotlight.
How Johnson's run-ins with the law nearly ruined his Super Bowl shot
The Bears rolled past the New Orleans Saints in the NFC Championship game, Windy City Gridiron reported. The 39-14 victory gave Bears fans hope this would finally be their year. Then came the news about Johnson.
As ESPN reported, Johnson faced pending charges from an incident several months earlier. Authorities had found six illegal firearms in his home. A month later, he was at a nightclub where an altercation led to gunfire, killing his bodyguard. The team deactivated Johnson for one game over the incident. But the Bears knew they needed all hands on deck for the Super Bowl.
Johnson technically should've been barred from flying to Miami for the game. He got a break from Cook County in Illinois, which temporarily lifted his travel ban so he could play. In the end, the Bears lost the big game to the Indianapolis Colts. But at least Johnson saved himself from a lifelong curse of wondering whether his personal life had ruined his professional career.
Johnson's career ended with a thud, but his life is flourishing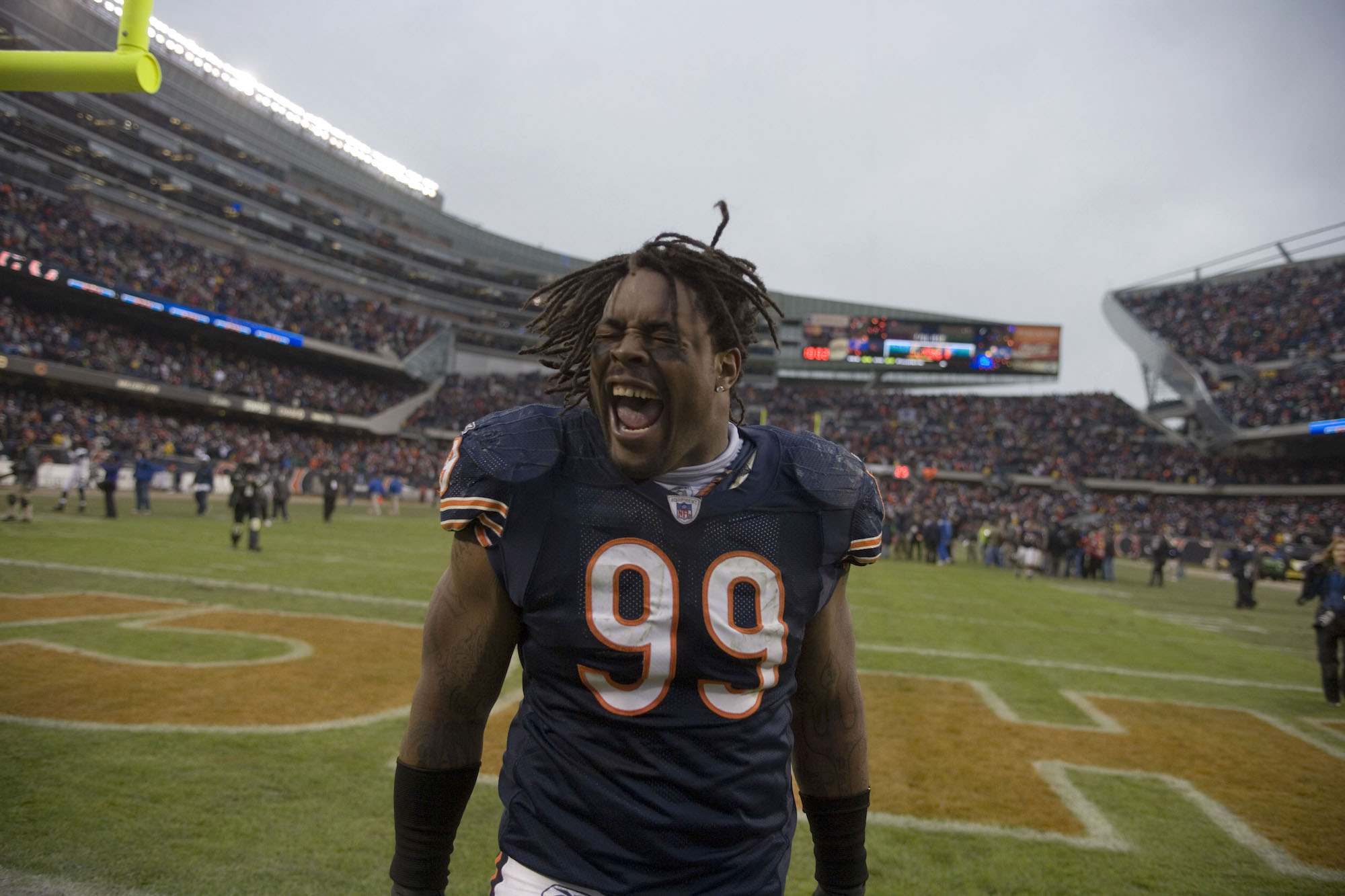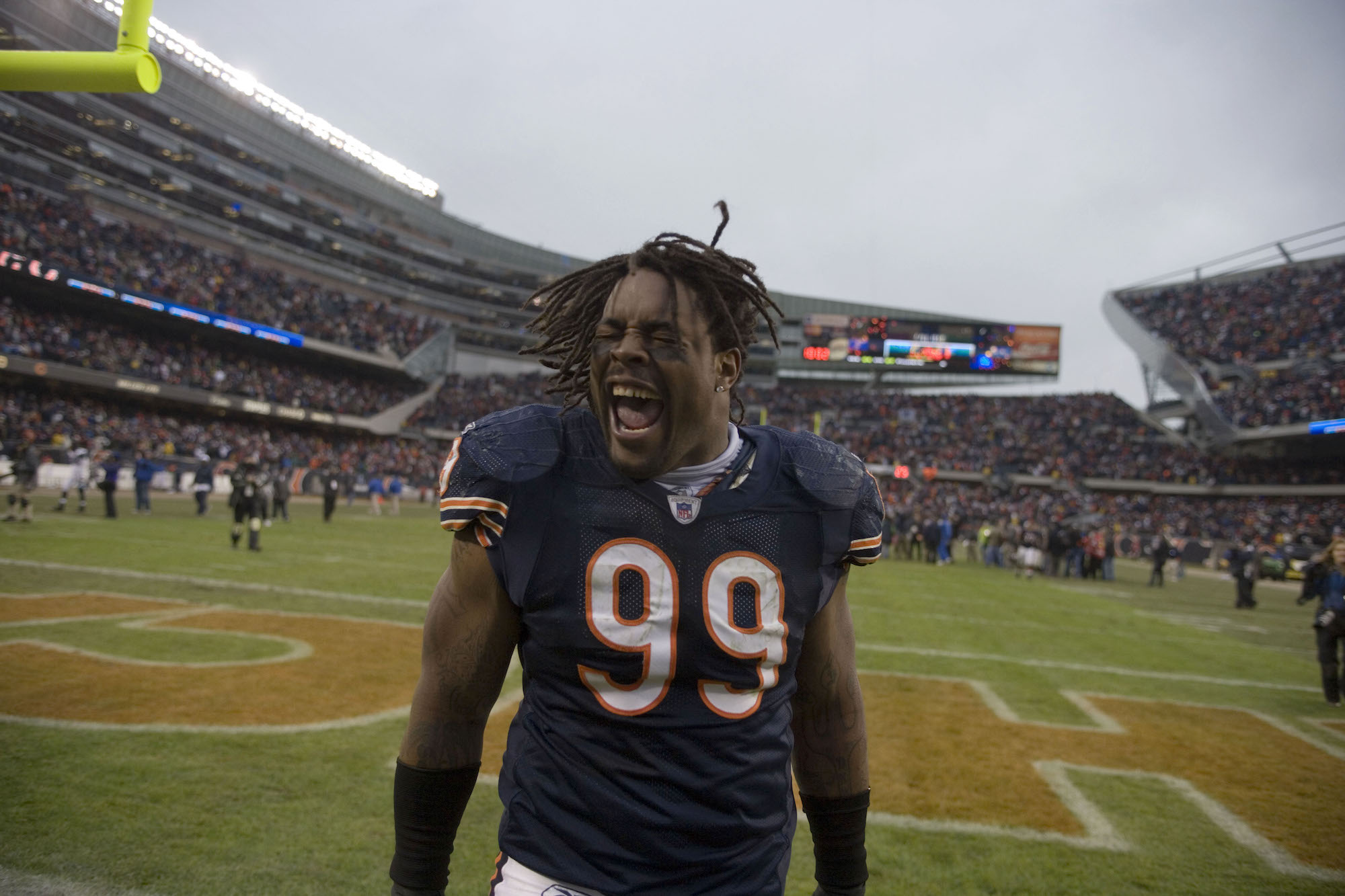 The Bears moved on from Johnson not long after the Super Bowl. But talented NFL players have a way of finding themselves with a football one way or another.
The Dallas Cowboys, hesitant to give Johnson much playing time given his infamous reputation, didn't do much with him. Eventually, he had one last chance to be a real starter, this time with the Cincinnati Bengals. In 2009, he started in 13 games and looked to be a reliable option. But a knee injury abruptly benched him, along with his career, ESPN reported.
However, Tank Johnson knew he had more to offer, even if it wasn't on the playing field. He decided to help people in situations like his by providing the guidance he felt he never received. According to the Chicago Tribune, Johnson earned a degree in sociology. And today, he lives a life outside the spotlight by helping ex-convicts put their lives back together through counseling.