Team Penske Strikes Out On Three Pitches to Qualify for the NASCAR Cup Series' Championship 4 and Ryan Blaney Believes: 'It Stinks'
Ryan Blaney and Brad Keselowski sat just outside the Round of 8 cutoff line. Joey Logano needed a win.
Team Penske lined up at Martinsville Speedway on Oct. 31 anticipating at least one of its NASCAR Cup Series drivers would do enough to qualify for the Championship 4.
One by one, the trio fell by the wayside.
Team Penske driver Ryan Blaney describes his Martinsville Speedway outing as a 'head-scratcher'
For only the third time since 2014, the beginning of NASCAR's playoff era, Team Penske will not have a driver competing for a circuit championship, racer.com reported.
Blaney entered the Xfinity 500 at Martinsville Speedway one point below the cutoff line. He needed a clean run on the 0.526-mile short track, but he didn't get one.
Not from the start.
The handling on the No. 12 Ford remained erratic, and it endured damage to its left-rear fender after being struck by Austin Dillon.
Blaney suffered a staggering Round of 8 stumble over the past two races. He slid from a No. 2 seed, 17 points above the cutoff line, to out of the final four, 20 points below the cutoff.
"It stinks," Blaney said. "It was kind of a head-scratcher today. I wish I could tell you where we missed it, but I appreciate all the hard work from everybody today. It just wasn't quite enough."
Strike one.
Brad Keselowski drove through Busch but fell six points short of the NASCAR Cup Series' final four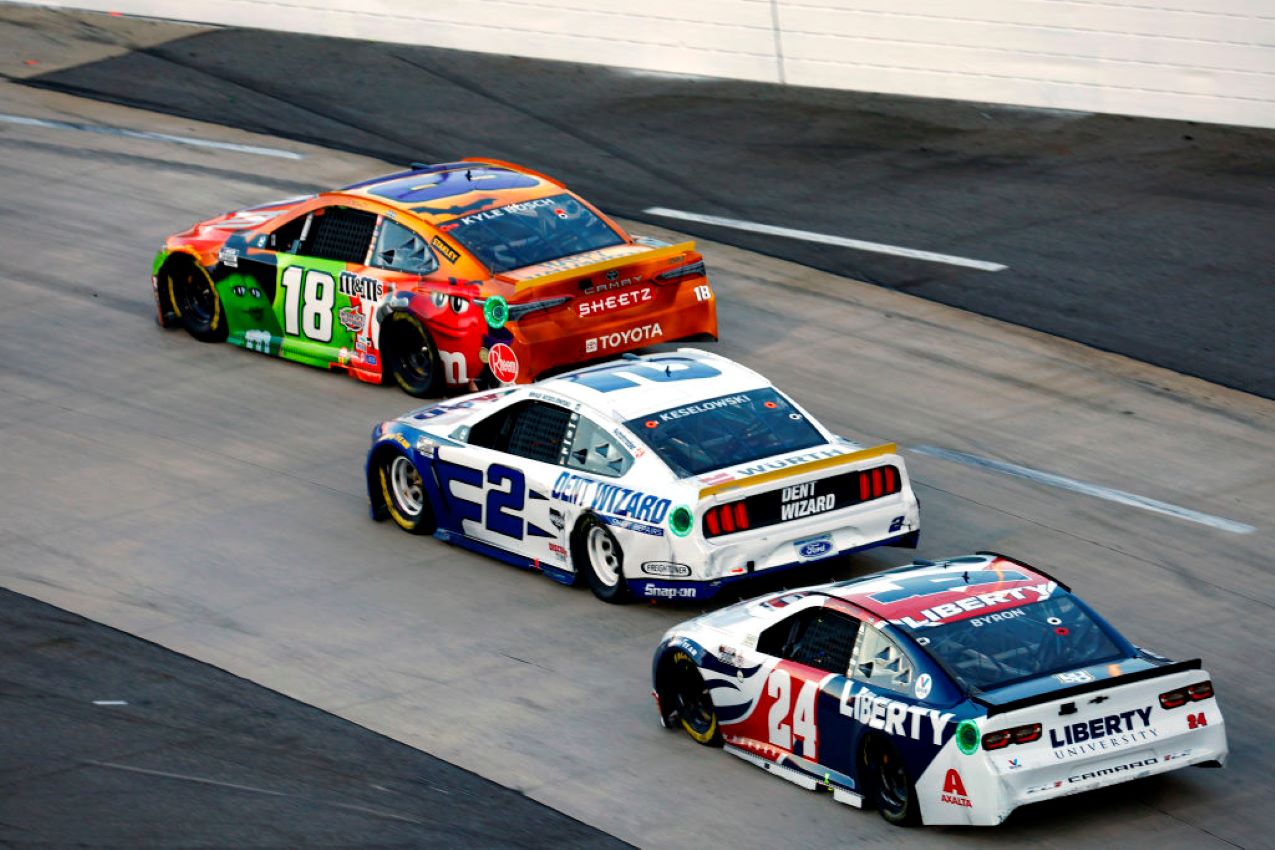 In his second-to-last run with Team Penske, Keselowski delivered one of the most-intriguing performances on Oct. 31.
On the final lap, Keselowski collided with Kyle Busch, who retaliated by slamming Keselowski's machine along Turn 1 of the cool-down lap.
"We gave it all we had," Keselowski said. "We just needed to be a little faster in Stage 2 to get us a handful of points and be closer, and then at the end, I was just too loose. I just couldn't quite get it perfectly tweaked in, but all in all, a pretty good run."
On the overtime restart, Keselowski couldn't keep up with race winner Alex Bowman.
"He was so much faster," Keselowski said. "He pulled two car lengths from me through the gears, so I was going to need a lot more help under the hood if I was going to move Bowman."
Earlier in the event, Keselowski spun Chase Elliott along Turn 3 with about 46 laps.
At least Keselowski went out in style.
Strike two.
Joey Logano was left with the feeling of the need for speed
In a must-win situation, Logano entered the Halloween event 26 points underwater. To win, he could tell early the machine needed more power.
Adjustments were made. The car just didn't have it.
"We couldn't get the car to turn," Logano said. "It was just a struggle all day. We tried different things, but the car just wouldn't fire off good, and ultimately at the end, you had to fire off good, and we didn't have that either. We tried compromising to try and make everything better, but all that is a compromise. The guys that win aren't compromising, and it just wasn't there."
Logano finished ninth at Stage 1 but placed out of the top 10 during Stage 2. He also didn't have the muscle to lead a lap.
Strike three.
Team Penske is out.