Ted Ginn Jr. Has a Huge Net Worth Despite Not Making One Pro Bowl in His Career
Ted Ginn Jr. has been a pretty reliable receiver throughout his NFL career. So reliable that he has played in the NFL for 13 seasons and will soon make it 14 as he recently signed a contract with the Chicago Bears. He has never been good enough to earn Pro Bowl honors, though. Despite never earning a Pro Bowl selection, Ted Ginn Jr. has made a lot of money throughout his career.
Ted Ginn Jr. has been a good, but not a great wide receiver
After he had a successful career at Ohio State, the Miami Dolphins selected Ted Ginn Jr. with the ninth overall pick in the 2007 NFL draft. He ultimately played for the Dolphins for three seasons and only had one season where he gained over 700 receiving yards. Ginn did, however, rack up 1,433 kick return yards in 2007 and then 1,296 kick return yards to go with two kick-return touchdowns in 2009.
Then from 2010 through 2012, Ginn was more of a returner and not a receiver for the San Francisco 49ers. Ginn did not have over 250 receiving yards once in those three seasons with the 49ers. He did, however, have over 300 punt return yards each of those seasons and 800 kick return yards or more in 2010 and 2011. 
Ginn spent a season on the Carolina Panthers in 2013, and one on the Arizona Cardinals in 2014. Then he had some pretty good seasons with the Panthers and New Orleans Saints from 2015 through 2017. He had over 725 receiving yards each of those seasons and even caught 10 touchdowns passes in 2015.
After only playing in five games in 2018 because of a knee injury, according to ESPN, Ginn caught 30 passes for 421 yards for the Saints last season. Despite a decent amount of success, Ginn has not made one Pro Bowl in his career. 
Bears signed Ginn to a one-year deal
ESPN reported on Thursday that Ted Ginn Jr. signed a one-year deal with the Chicago Bears. This should hopefully help a Chicago Bears offense that was really bad last season. The Bears were 29th in the NFL in points per game in 2019 as they averaged 17.5 points per game.
Additionally, Allen Robinson was the only Bears receiver to have a good year. He caught 98 passes for 1,147 yards and seven touchdowns for Chicago in 2019. No one else gained over 700 receiving yards for the Bears last season.
The amount of money Ginn will make with the Bears in 2020 is unclear, but he has already made a lot of money throughout his career so far.
Ginn has made over $38 million and is worth over $10 million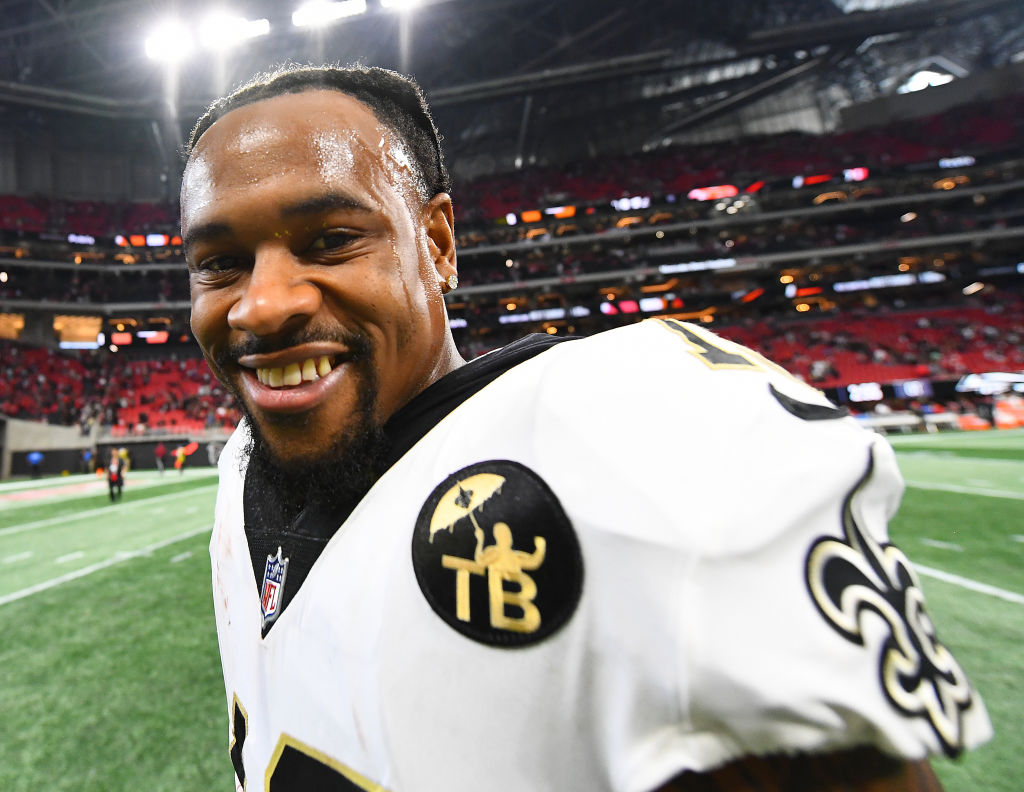 Even though Ted Ginn Jr. has not been to a Pro Bowl, he has still had a lot of success in his career. He ranks 25th in NFL history in all-purpose yards with 15,685, according to ESPN. This success has led to Ginn making a lot of money throughout his 13-season career. 
Ginn has made over $38.87 million in 13 seasons. He made the most money during his second season in the NFL when the Dolphins paid him $7.46 million. Because of all of the money he has made, Ginn has a pretty large net worth. Celebrity Net Worth reports that Ginn is worth $13 million. 
No, Ted Ginn Jr. has never been one of the best wide receivers in the NFL. He has, however, always been one of the fastest players in the league. That speed has helped him rack up a lot of all-purpose yards and has kept him in the league for all of these years. It has also helped him earn a lot of money through 13 seasons which has led to his large net worth. If Ginn continues to produce in the NFL, then that net worth will only continue to grow too.