Teddy Bridgewater's Heartwarming Gesture to Sean Payton and the New Orleans Saints Will Make You Emotional
Teddy Bridgewater is gearing up to be the Denver Broncos starting quarterback this season, but it wasn't long ago that he was a member of the New Orleans Saints QB room.
Bridgewater spent two seasons with the Saints between 2018 and 2019, learning behind Drew Brees in an attempt to warrant receiving another shot at being a starter later down the road. The gamble ultimately paid off for Bridgewater, and it's safe to say he hasn't forgotten about his valuable time in New Orleans and what the city means to him.
Teddy Bridgewater reached out to Saints head coach Sean Payton due to Hurricane Ida
Bridgewater reached out to Saints head coach Sean Payton and a local restaurant owner in the New Orleans area in an extremely classy move. New Orleans was struck by Hurricane Ida, causing Bridgewater to extend a helping hand.
There's only so much he can do living in Denver, but the gesture is reflective of the lasting impact that New Orleans had on Bridgewater:
"I want to start off just sending my condolences and my prayers out to those affected by the hurricane in New Orleans," Bridgewater said. "I was able to spend two years out there and I grew to appreciate some of the people out there, so I just wanted to make sure I send my condolences and my prayers to the families and those affected by the Hurricane." 

Teddy Bridgewater via nola.com
The veteran quarterback only started six games for the Saints during the two seasons he played there. However, he clearly developed a strong connection and attachment to the city and team. His role on the Saints — coming off a near career-ending knee injury with the Vikings — helped him land a large contract with the Carolina Panthers in 2020 and a starting gig with the Broncos in 2021.
Teddy Bridgewater's time in New Orleans was brief, yet memorable
Bridgewater's time in New Orleans may have been brief, but it was far from unmemorable.
Due to Brees suffering an injury in 2019, Bridgewater was thrust into the Saints starting QB role for five games. The now-Denver QB led the Saints to a 5-0 record during this time.
Without Bridgewater, the Saints easily could've seen their season derailed in 2019. Brees ultimately returned from injury and reclaimed his starting role. Still, Bridgewater played a crucial role in New Orleans making the playoffs that year.
2021 will be a challenging year for Teddy B and the Broncos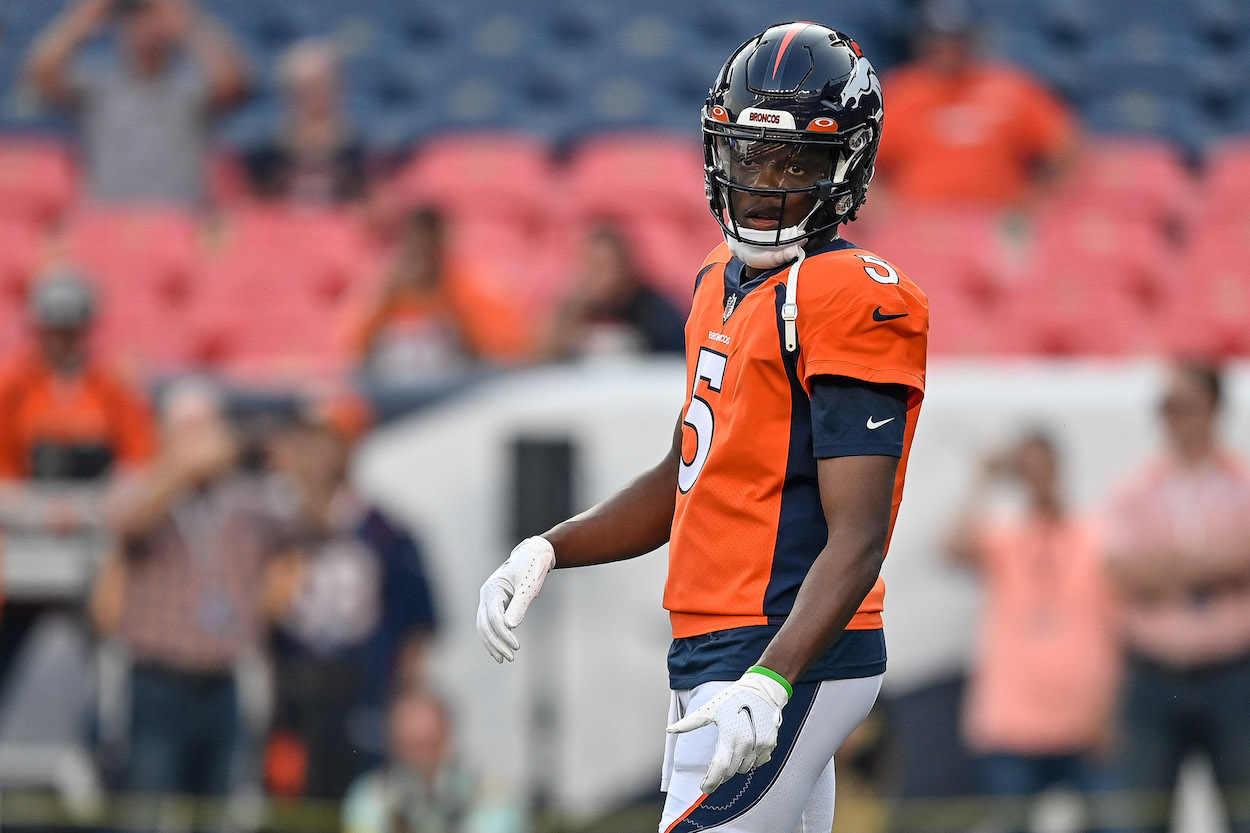 Bridgewater is a fantastic "feel good" story. He returned from a nasty knee injury, worked his way back into the NFL with New Orleans, and beat out Drew Lock for the starting job in Denver this summer.
With that said, the NFL is a harsh business. Things can easily come back down to reality for Bridgewater once the season starts.
The Broncos' roster is lackluster, and they play in one of the toughest divisions in football. Bridgewater will have to be special if Denver wants to remain competitive, something that he likely isn't capable of doing at this stage in his career.
Most Saints and Broncos fans alike are rooting for Bridgewater to have a productive season. He's a standup guy who deserves as such.
All stats courtesy of Pro Football Reference.