Ten Years In, What Happened to Maria Sharapova?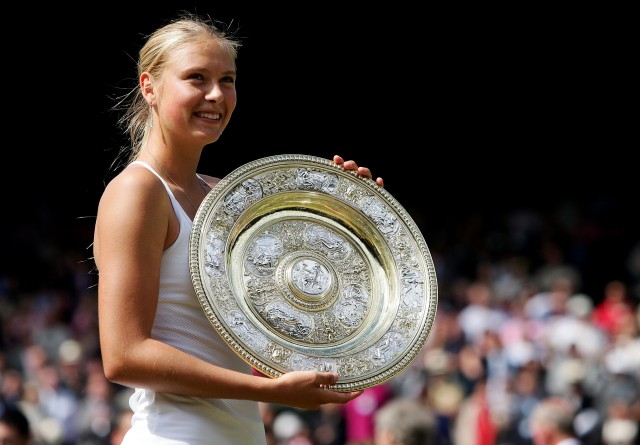 This was Maria Sharapova in 2004 after she upended Serena Williams at Wimbledon to win the Ladies' Singles. Not coincidentally, this is more or less when the world was introduced to Maria Sharapova: New Tennis Sensation. You could see exactly why the sharks were circling — a decade ago, Anna Kournikova was waning from the game, although she was certainly still in the international spotlight, and here was another blonde Russian tennis phenom. Better yet, Sharapova had actually, you know, won a Grand Slam — which freed her from the constant knock on Kournikova: that she was a celebrity first, competitive tennis player second. Sharapova was both. Great things were on the horizon.
Then it, uh, didn't happen. While she made it to the number one spot in 2005 and won her second Grand Slam in 2006 at the U.S. Open, the next five years were nothing more than a cycle of injuries, rehab, and an intermittent title or two sprinkled in with "early" exits. Worth noting: Sharapova's win at 2008?s Australian Open went undefended, and her subsequent shoulder surgery and rehab sapped much of her serving power, forcing her to making permanent adjustments to her game. Her signature shouts have remained relatively unchanged.
Now 27, Sharapova should be visibly hitting the start of her decline. At least, tennis player's traditionally peak in their early 20s when their athleticism is at an apex. Which would be a fine thing to say, except, uh, the second half of her career isn't all that different from the first.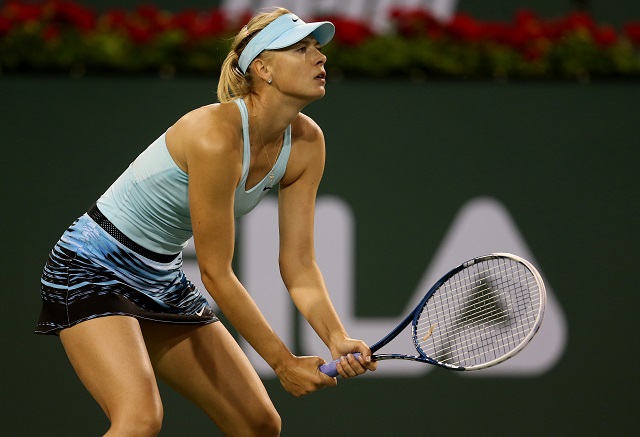 Over the 12 years that Sharapova has been competing in Grand Slams, Sharapova has won three in the first half of her career — Wimbledon '04, the U.S. in '06, and the Australian in '08. In the second half of her career so far, she's won a pair of French Open titles (one this year and one in 2012) and she's finished second in more tournaments, making the Finals at least once in every Open save the U.S. With the exception of the 2011 U.S. Open and the 2013 Championships at Wimbledon, Sharapova has made it to at least the third round in every Major tournament that she's entered.
It's likely that Maria Sharapova will finish her career with a legacy that paints her as a good player that occasionally played like a great one. With five titles to her name already, she's a clear third among her immediate contemporaries, slotted neatly behind the Williams sisters — Venus and Serena — who have seven and 17 Grand Slam victories, respectively, and ahead of Li Na (two wins) and Petra Kvitova (also two.) Sharapovea remains one of the highest paid female athletes in the world, if not the highest paid, so she's got that going for her, too. The next Grand Slam will be the U.S. Open, which takes place at the end of August.
update: this article originally listed Venus Williams as having 13 Grand Slam victories. She has seven — the Williams sisters have 13 Grand Slam wins together in Doubles. It has been updated to correct this error.