Tennis: 5 Stats on Bianca Andreescu, the US Open's Breakout Star
After failing to win the 24th Grand Slam title of her career at Wimbledon, Serena Williams will get another shot at tying Margaret Court's all-time record in the US Open Final. Her competition will be fierce, however, as she faces the red-hot 19-year-old Bianca Andreescu.
Andreescu is having an incredible season in 2019, and she has the chance to cap it off in dramatic fashion with her first Grand Slam title. Here are five impressive stats about the season she has had to date.
1. Andreescu has won 13 straight matches
Bianca Andreescu tried to play through a shoulder injury in the Miami Open in March. She was unable to do so, being forced to retire in the middle of a round of 16 matchup against Anett Kontaveit.
Andreescu hasn't lost since. In the French Open, she picked up a first-round win over Marie Bouzková before deciding to withdraw from the tournament due to injury. In the Canadian Open she went a perfect 6-0, winning her second WTA singles title of the season in front of her home country's fans. Her Canadian Open finals opponent was Serena Williams, who retired from the final with an injury after going down 1-3 in the first set.
The 19-year-old has followed up her Canadian Open run with another six wins in the US Open, with four of them coming in straight sets. Andreescu's enters the US Open final with a 13-match winning streak.
2. She has also won each of her last 23 completed matches
Before retiring against Anett Kontaveit in the Miami Open, Bianca Andreescu had won her previous 10 matches. She won the first three matches of the Miami Open, and before that tournament, she went 7-0 in the Indian Wells Masters tournament en route to her first WTA singles title.
On the year, Andreescu is 44-4 through 48 matches played.
3. Andreescu is a perfect 7-0 against Top 10 opposition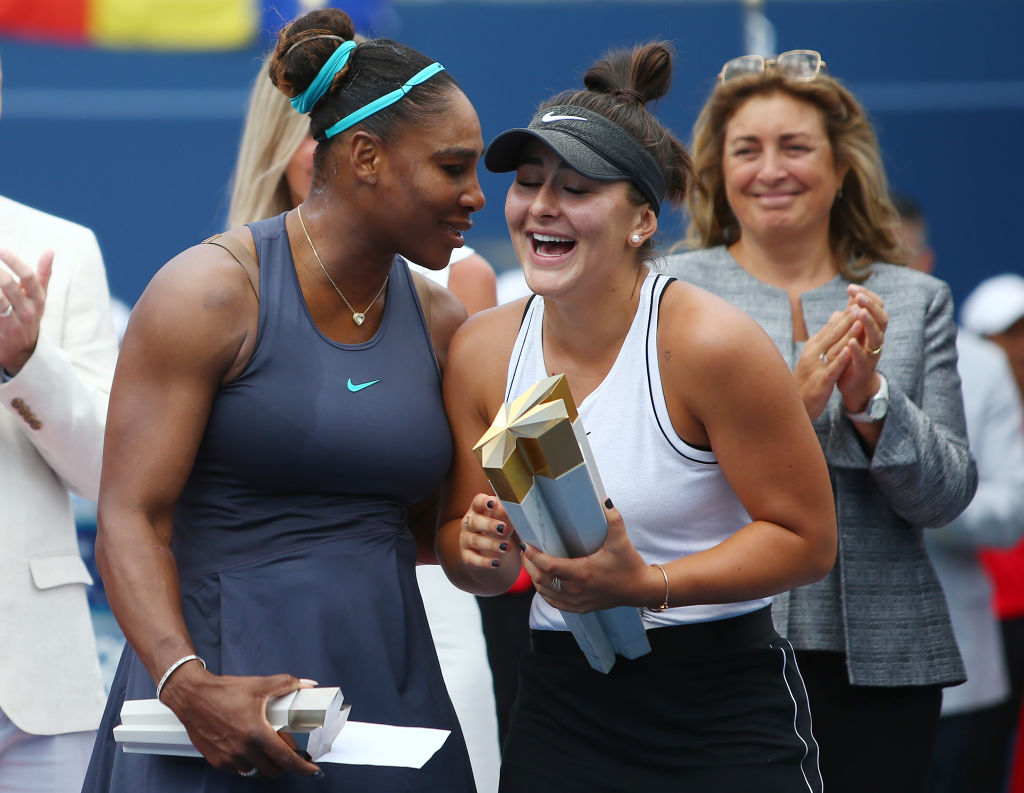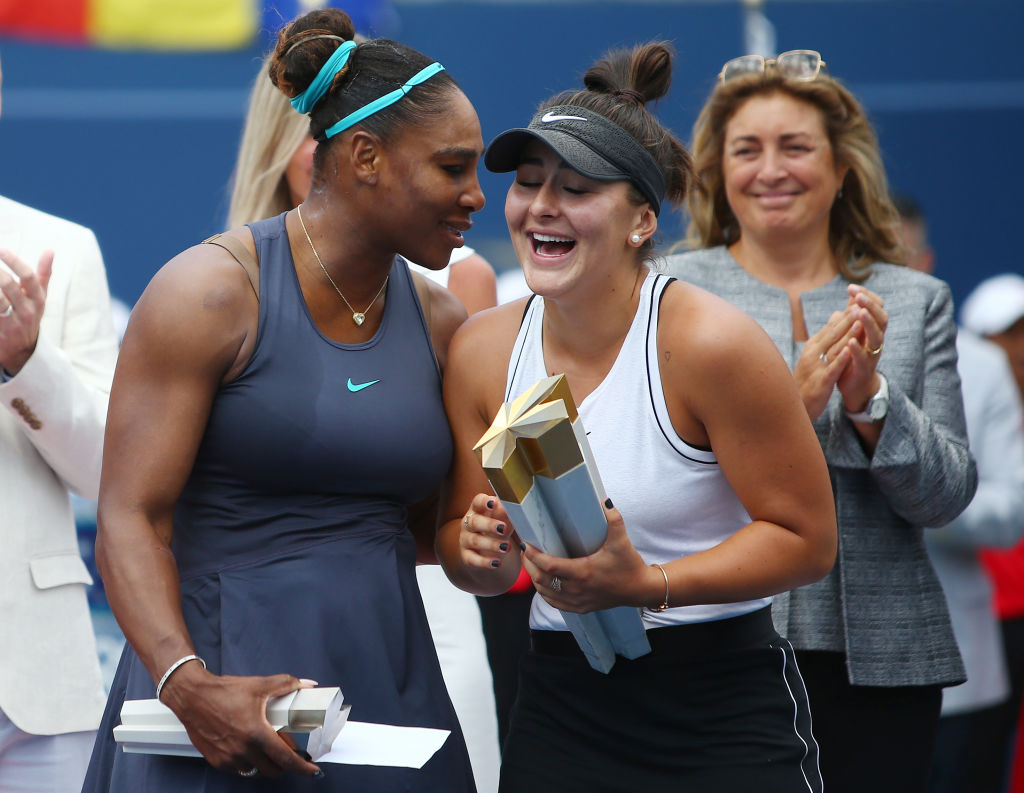 Perhaps the most impressive thing about Bianca Andreescu's incredible 2019 run thus far has been her ability to step up against the best women's tennis players in the world. Andreescu advanced into the first final of her professional career in January when she defeated Caroline Wozniacki 6-4, 6-4 in the second round.
Since then, she has also defeated Elina Svitolina, Angelique Kerber twice, Kiki Bertens, Karolina Pliskova, and Serena Williams (due to retirement). Andreescu is 7-0 against top-ten opponents in her career and has a chance to improve to 8-0 with a win over Serena.
4. She's aiming to become the first Canadian Grand Slam winner
No Canadian, male or female, has ever won a singles title at a Grand Slam. Andreescu has an excellent chance to be the first; if not in this one, certainly at some point in her bright future.
5. She will crack the top 10 in the world rankings next week.
Bianca Andreescu is also striving to be the first Canadian to ever reach No. 1 in the WTA rankings. The highest-ranking woman ever was Genie Bouchard at No. 5 in 2014 while the highest-ranked male ever is Milos Raonic, who was ranked No. 3 in the world back in 2016.
Regardless of how Andreescu fares in the final, she has already done enough to earn a spot in the top ten. She will be ranked No. 9 with a loss to Serena Williams and No. 5 with a US Open victory.
At this time last year, Bianca Andreescu wasn't even ranked in the top 175. Die-hard tennis fans have become familiar with her this season due to her incredible run in 2019, but she'll soon be introduced to a whole new audience of casual fans as she takes on Serena Williams. Her excellent play and affable personality should make her an instant fan-favorite.