Tennis Star Naomi Osaka's 1st Priority Isn't Winning and It Works
For decades, Serena Williams has ruled tennis. Her 23 Grand Slam titles are the most of any player in the open Era, and second-most all-time. But the 39-year-old's dominance is nearing its end. One of the players poised to replace her is Naomi Osaka, who bested Williams in a high-profile matchup back in 2018.
Let's look at Osaka's rise to stardom, as well as the philosophy that has propelled her impressive tennis career so far.
Naomi Osaka's rise to tennis stardom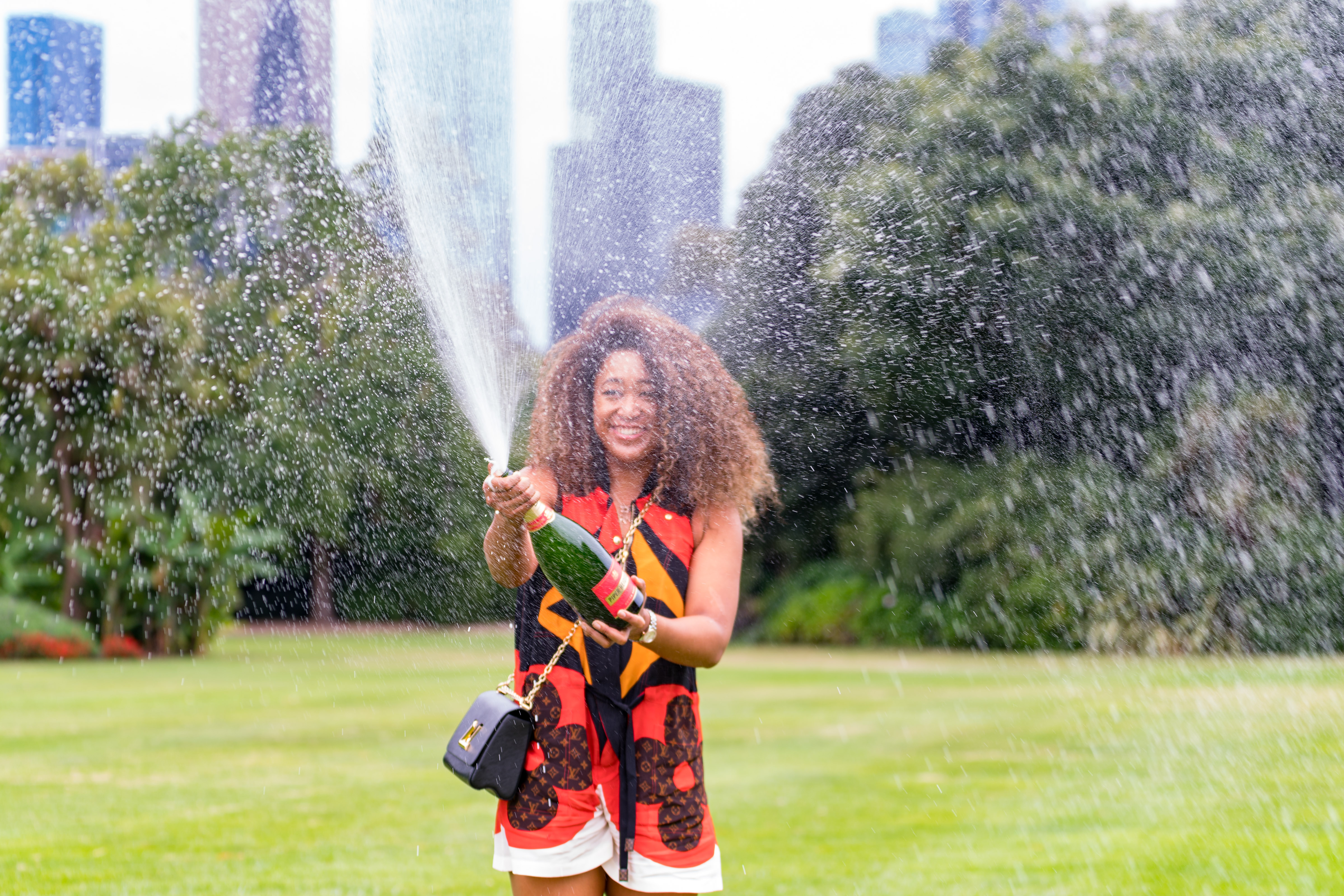 Osaka was born in Osaka City, Japan in 1997, to a Haitian father and Japanese mother. At the age of three, she moved with her family to the U.S., where she subsequently grew up. As Biography reports, Osaka took up tennis at a young age, playing against her older sister, Mari. She began to dedicate increasing amounts of effort to her training.
The 5-foot-11 Osaka turned pro back in 2013, just shy of her 16th birthday. In 2016, the Women's Tennis Association awarded her with their "Newcomer of the Year" honor. By then, Osaka had already begun racking up professional wins. Her first major victory didn't come until 2018, however.
That year saw her notch her first WTA tour win, in March. Then, in September 2018, Osaka turned in an even bigger performance, winning the U.S. Open and defeating her idol Serena Williams. According to the New York Times, Osaka entered the tournament ranked No. 17 in the world, which made her the youngest woman to break into the world's Top 20.
According to WTA Tour, Osaka eventually went on to capture the No. 1 ranking in January 2019. Currently she holds the No. 2 ranking. On her career, Osaka has amassed a 243-133 record, including two Grand Slam titles. So far this year, she is undefeated in 10 matches. In 2020, Osaka surpassed Williams as the highest-paid female athlete in the world.
Osaka's shifting priorities
Now 23, Osaka is used to operating under massive amounts of pressure. As she has developed as a pro, her mindset regarding the pressure has significantly changed. In a recent interview with GQ, Osaka admitted that in her younger years, "winning was everything."
These days, Osaka has learned to deemphasize winning to focus more on her own well-being. As she told GQ:
I feel like as I grew up, I learned more and I realized that life isn't based on just the tennis game I play. It's sort of based on little things, like your actions as a person. Like saying hello to everyone you meet and stuff like that. I feel like that is more validating than whether I win a tennis match or not.

Naomi Osaka
Ironically, by prioritizing herself as a person first, Osaka may have actually improved her performance when it comes to winning. One of her most noteworthy matches to date stands as the perfect example.
Naomi Osaka beats Serena Williams
Arguably the biggest moment of Osaka's still-young career came in 2018 when she bested Serena Williams en route to her victory at the U.S. Open. In her GQ interview, Osaka admitted that she had "always dreamed of playing Serena in the finals."
As a result, the biggest accomplishment for her was just being there — never mind whether she won or lost. Yet Osaka did win, surprising herself and the world in the process. The result was so unexpected that she didn't quite know what to do.
More than joy or pride, she found herself feeling simply "overwhelmed" by the accomplishment. Still, if prioritizing herself over winning has gotten her this far, it seems safe to say that Osaka's found a good strategy for the rest of her career.