Tennis: Will Serena Williams Beat Maria Sharapova at the US Open?
Serena Williams and Maria Sharapova have met in the finals at Wimbledon, the Australian Open, and the French Open. They will meet for the first time ever in the US Open on August 26, but it won't be in the final; it will be in the first round.
The marquee matchup is set to take place at Arthur Ashe Stadium at about 7:00 pm ET. This will be the first time that the two tennis icons have ever met before the Round of 16.
Two modern era Career Grand Slam winners
Serena Williams is already considered by most to be the greatest women's tennis player of all time. She is seeking her 24th Grand Slam title at the US Open this year and would love to put last year's controversy-filled final behind her with a successful run. Williams has completed a Career Grand Slam three times with three French Open victories, seven Australian Open wins, seven Wimbledon wins, and six US Open wins.
Williams is one of only two women who have accomplished a Career Grand Slam since Steffi Graf did so back in 1988. The other is Maria Sharapova, who won at Wimbledon in 2004, the US Open in 2006, the Australian Open in 2008, and the French Open in 2012. Sharapova's win at Wimbledon came over Serena Williams in the final.
Serena Williams has dominated this head-to-head rivalry
It's safe to say that Maria Sharapova would have a lot more than five Grand Slam titles under her belt if she had played out her prime in a different era. But unfortunately for her, and many others who have come and gone over the last two decades, she plays in the same era as Serena Williams.
This head-to-head rivalry has not been close. It was back when it first started; Serena Williams took the first match these two ever played against each other in straight sets (6-4, 6-3) in the 2004 Miami Masters, but Sharapova returned the favor with a 6-1, 6-4 win over Williams in the 2004 Wimbledon Final. Sharapova defeated Williams in the final of the 2004 WTA Championships 4-6, 6-2, 6-4 before Williams got the best of Sharapova in the 2005 Australian Open 2-6, 7-5, 8-6.
It looked as though these two were on track to have a competitive head-to-head battle for years to come, but that 2005 Australian Open win for Serena Williams marked the beginning of the end of this rivalry. From 2005 through 2016, Williams and Sharapova met 18 times; Williams went a perfect 18-0 over those 18 matches with 15 of those victories coming in straight sets.
Will this matchup live up to its billing?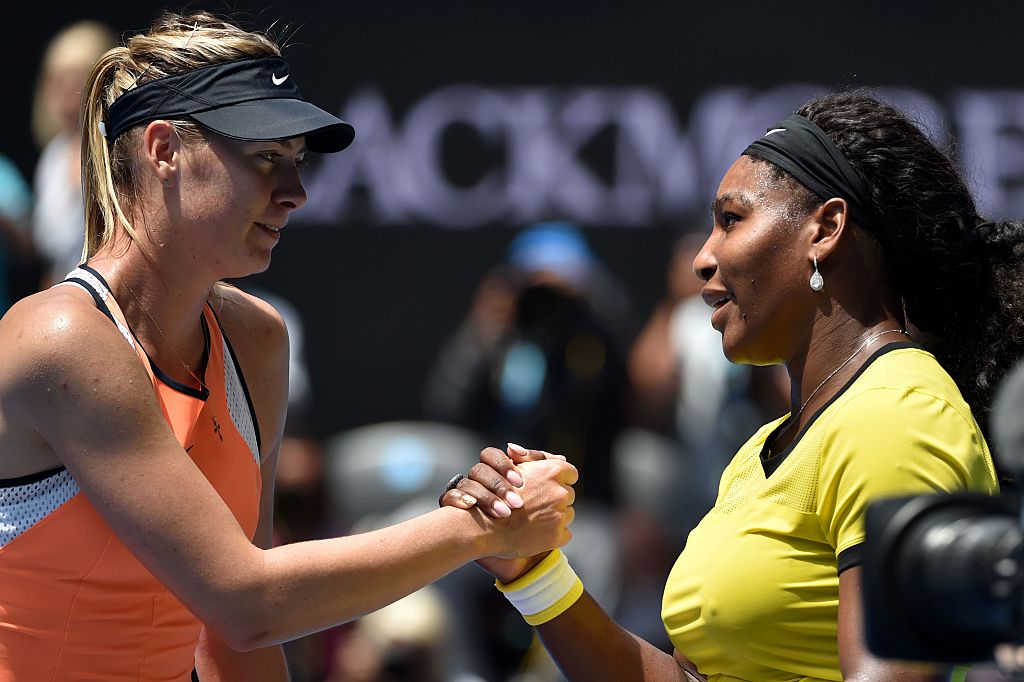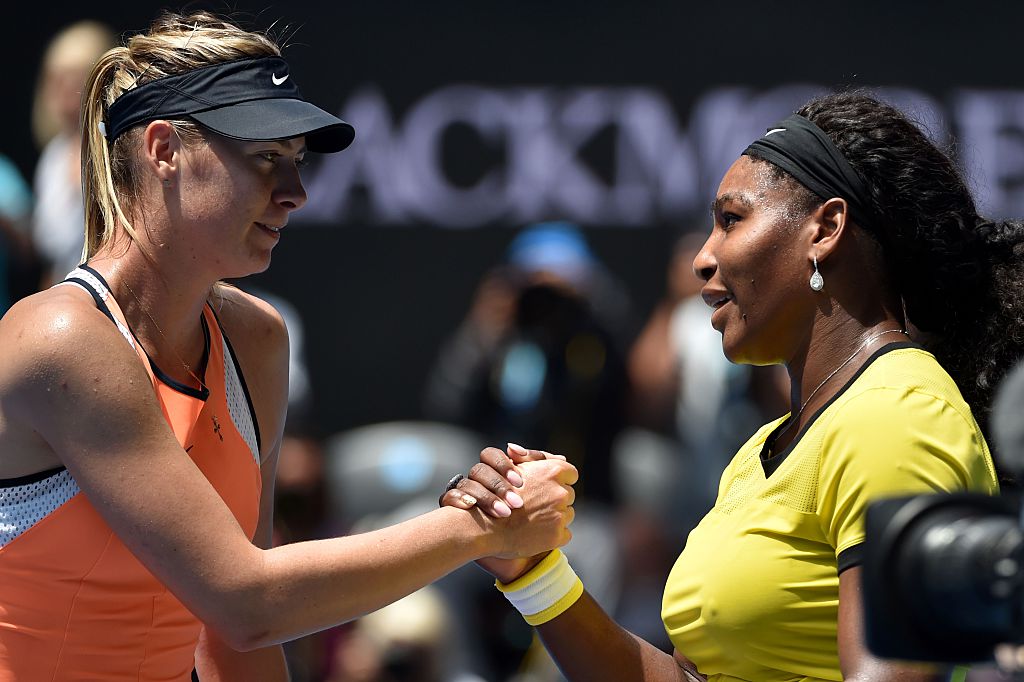 Given the two names involved in this match, the hype is understandable. Especially when it is their first competitive match since 2016 (Williams had to withdraw before a 2018 French Open match against Sharapova due to injury).
But on paper, nothing about Maria Sharapova's recent form or history against Serena Williams suggests that she's got a real shot in this one. Williams is a -360 betting favorite in this one over Sharapova at +290, which translates to sportsbooks giving Sharapova around a 25% chance at pulling off an upset.
Even this number seems generous. Sharapova is just 2-4 in her last four singles matches while Serena Williams has advanced to the finals in each of her last two tennis tournaments. Barring an injury, Williams should continue her long streak of dominance over Sharapova on Wednesday.