Terrell Owens Just Called Out Baker Mayfield, Challenging Him To Be Better in 2020
Terrell Owens is one of the greatest wide receivers of all-time. Whenever he took the field, fans knew that he was going to put on a show. With Owens accomplishing so much throughout his career, his opinions about current NFL wide receivers should also be well respected. Recently, Owens discussed Odell Beckham Jr., and while doing that, he challenged Cleveland Browns quarterback Baker Mayfield to be better in the upcoming 2020 season.
Odell Beckham Jr. was one of the best receivers in the NFL for the Giants
Odell Beckham Jr. came into the NFL out of LSU when the New York Giants selected him with the 12th overall pick in the 2014 NFL draft.
He then immediately became a star. Beckham earned a Pro Bowl selection and the AP Offensive Rookie of the Year award in his rookie season as he caught 91 passes for 1,305 yards and 12 touchdowns. He also led the NFL in receiving yards per game with 108.8.
Beckham then continued to be a star over the next two seasons, earning two more Pro Bowl selections in 2015 and 2016. He caught 96 passes for 1,450 yards and 13 touchdowns in 2015 and 101 for 1,367 yards and 10 touchdowns in 2016.
During the 2017 season, Beckham only played in four games. However, in 2018 he caught 77 passes for 1,052 yards and six touchdowns in 12 games. 
Prior to the 2019 season, though, the Giants traded Beckham to the Cleveland Browns.
He and Baker Mayfield struggled for the Cleveland Browns
After going to the Cleveland Browns with the No. 1 overall pick in the 2018 NFL draft, Baker Mayfield had an excellent rookie season. He threw for 3,725 yards, 27 touchdowns, and 14 interceptions in 14 games and 13 starts. 
However, even though the Browns added Beckham in 2019, Mayfield struggled. He threw for 3,827 yards, 22 touchdowns, and 21 interceptions in 16 games. The Browns underperformed as a team too. After going 6-7 in Mayfield's 13 starts in 2018, Mayfield and the Browns went 6-10 in 2019.
Mayfield's struggles ultimately led to Beckham not having the best of numbers. Beckham caught 74 passes for 1,035 yards and four touchdowns in 2019. He also had career-lows in yards-per-game average (64.7), catch percentage (55.6%), and receptions per game (4.6).
Because of his struggles, many wondered if Beckham was declining. However, Terrell Owens doesn't believe that's the case.
Terrell Owens challenged Baker Mayfield to be better for the Browns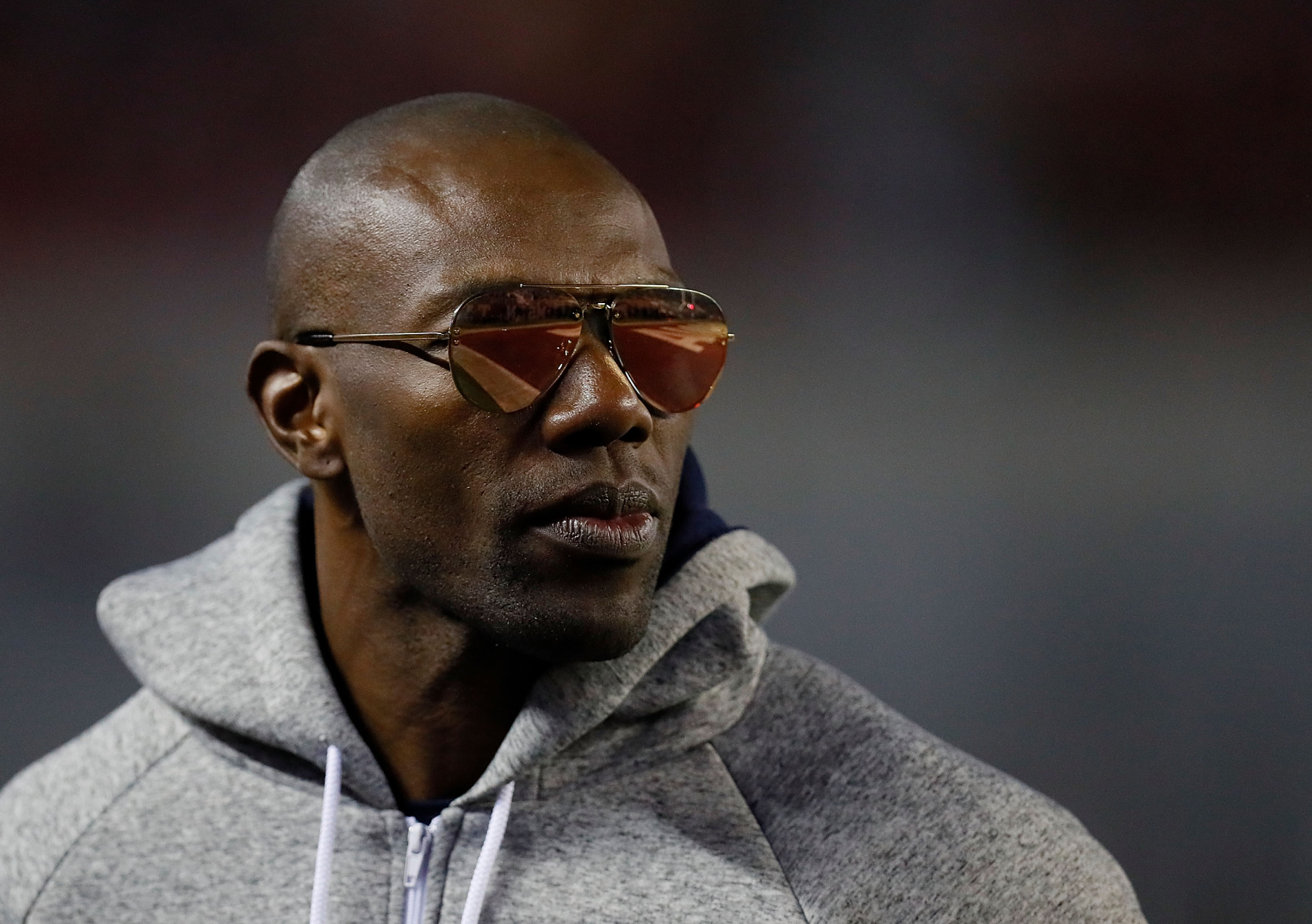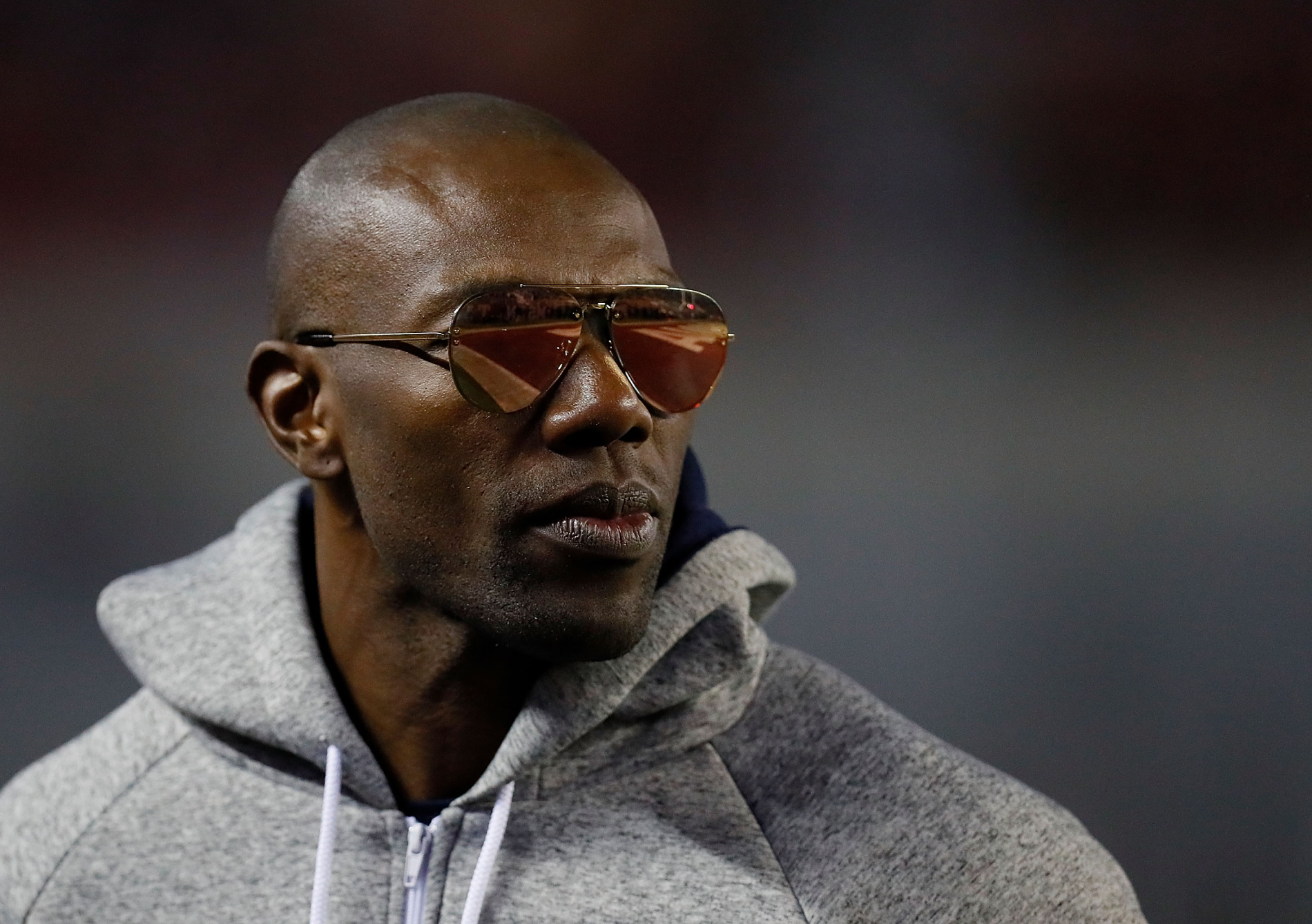 While recently talking to TMZ, Owens said that the media wrongfully pushed the storyline that Beckham was declining.
"Obviously, Odell is a great talent," Owens said, according to TMZ. "It's very misleading for somebody to say that he had a down year."
He went on to say this, per TMZ: "He had some great catches, there were some flashes of that. But again, playing with an injured hip … I can't imagine what that feels like, trying to play through that but it's not all of his fault."
Owens then blamed Mayfield for some of Beckham's struggles in 2019.
"If you can break down every film, you can break down and show that it's not all Odell's fault," Owens said. "There are games where, in the highlights that I've seen, that he was open, he just didn't get the ball. The ball was either thrown low, thrown high. It was an off-target pass."
When looking at the Browns' offense as a whole, not just at Beckham, Owens thinks it's all up to Mayfield.
"That offense and that team is not gonna go anywhere if Baker's not being the leader there," Owens said.
The Cleveland Browns certainly have a ton of talent on offense. They have Beckham, Jarvis Landry, Nick Chubb, Kareem Hunt, Austin Hooper, and David Njoku. If Mayfield can play as well as he did in his rookie season, or better, then the Browns can be a very dangerous team in 2020.
Stats courtesy of Pro Football Reference