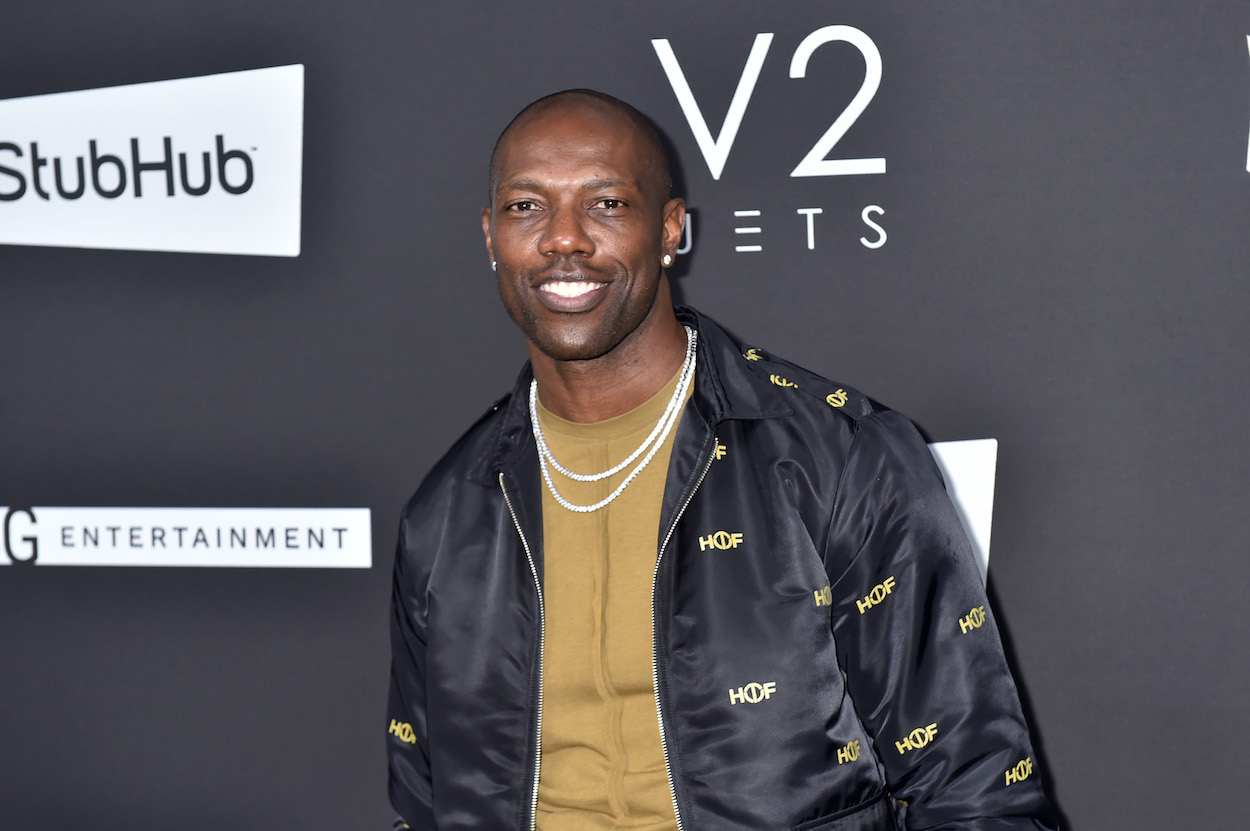 Terrell Owens Lucky to Be Alive After Escaping a Terrifying Car Accident Unharmed
NFL Hall of Famer Terrell Owens was involved in a scary car accident over the weekend, but he miraculously escaped unharmed.
Tiger Woods sent the entire sports world into shock last month when he crashed his vehicle off the side of the road in Los Angeles and was immediately rushed to a local hospital to undergo leg surgery. A few weeks later, NFL Hall of Famer Terrell Owens became the latest retired athlete to be involved in a terrifying car accident.
On Sunday, Owens posted a collage of photos on his official Instagram account of two totaled cars with a caption explaining he had crashed his vehicle and escaped without any injuries. Fellow athletes and friends were quick to reach out and express their gratitude that Owens survived the scary accident. By the looks of the crash, it could've been much worse for the longtime NFL wide receiver.
Terrell Owens involved in terrifying car accident
On Sunday afternoon, Terrell Owens shocked the sports world with a frightening Instagram post. The NFL Hall of Famer posted a collage of two totaled cars sitting on the freeway from Saturday. One car was completely crumpled up in the front, and the other had a dent in the back from what looked like a rear-end collision.
Owens also added a picture of himself praying on his knees with the caption, "I was on my way home but this is.. HOW MY DAY ENDED YESTERDAY and.. HOW MY DAY STARTED TODAY. Thankful for no injuries, health and able to see another day. God is Good."
T.O. was test driving a new Audi on Saturday
Owens has always had an affinity for fancy cars, and he was apparently looking to add another to his garage over the weekend. On Saturday, he filmed himself test driving an Audi Q8 55 TSI, according to TMZ. T.O. posted videos of the test drive on his Instagram story earlier in the day.
It's unclear whether or not the Audi Owens was driving is the same car shown in the pictures of the crash, but the accident did occur on the same day.
The sports world reacts to Terrell Owens' crash
Immediately after Owens revealed the crash via his Instagram account, support started to pour in from around the sports world. Deion Sanders, Mark Jackson, Darrelle Revis, Marcedes Lewis, and more all commented on Owens' post with words of encouragement.
"Amen my brother. God has always had u covered," Sanders commented.
"Praise God bro! Glad you're good!" Jackson added.
Following the flow of support that flooded his Instagram page, Owens sent a message back thanking everyone who commented.
"Thanks to everyone for reaching out," Owens wrote on his Instagram story. "God is beyond good. He is great!! Trust me, I'm so thankful and grateful because this could have been worse than it looks."