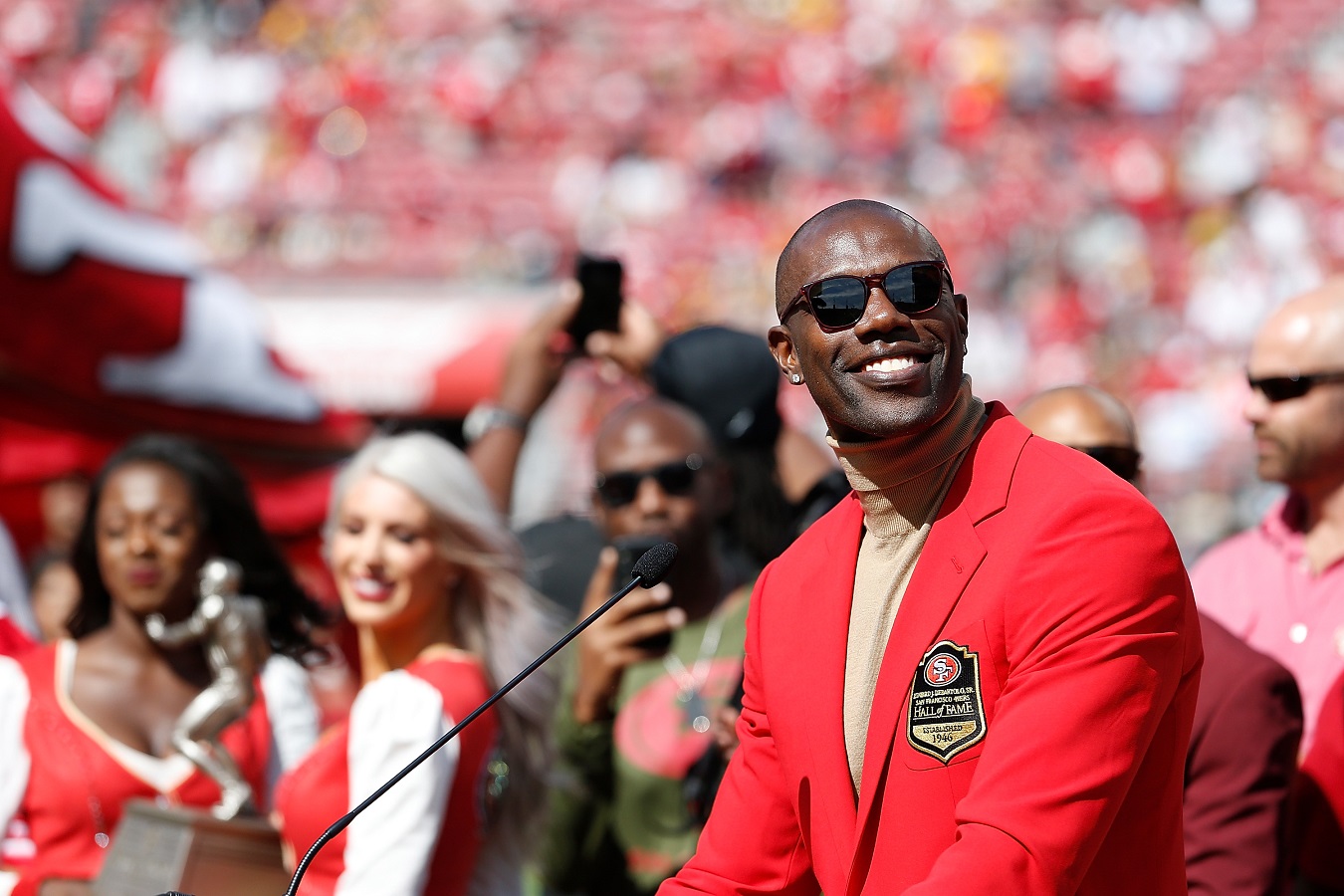 Terrell Owens Still Has a Grudge With the Pro Football Hall of Fame
Terrell Owens may be in the Pro Football Hall of Fame now, but he still has major beef with the people who call the shots in Canton.
The last word you would use to describe Terrell Owens is "quiet".
Throughout his 15-year career, the Hall of Fame wide receiver became known for his bombastic personality as much as his talent. That personality would later become a detriment to both his career and his reputation, and may have kept him out of the Pro Football Hall of Fame for years. Although he finally got the call in 2018, Owens still hasn't gotten over that long wait.
The roots of Terrell Owens' beef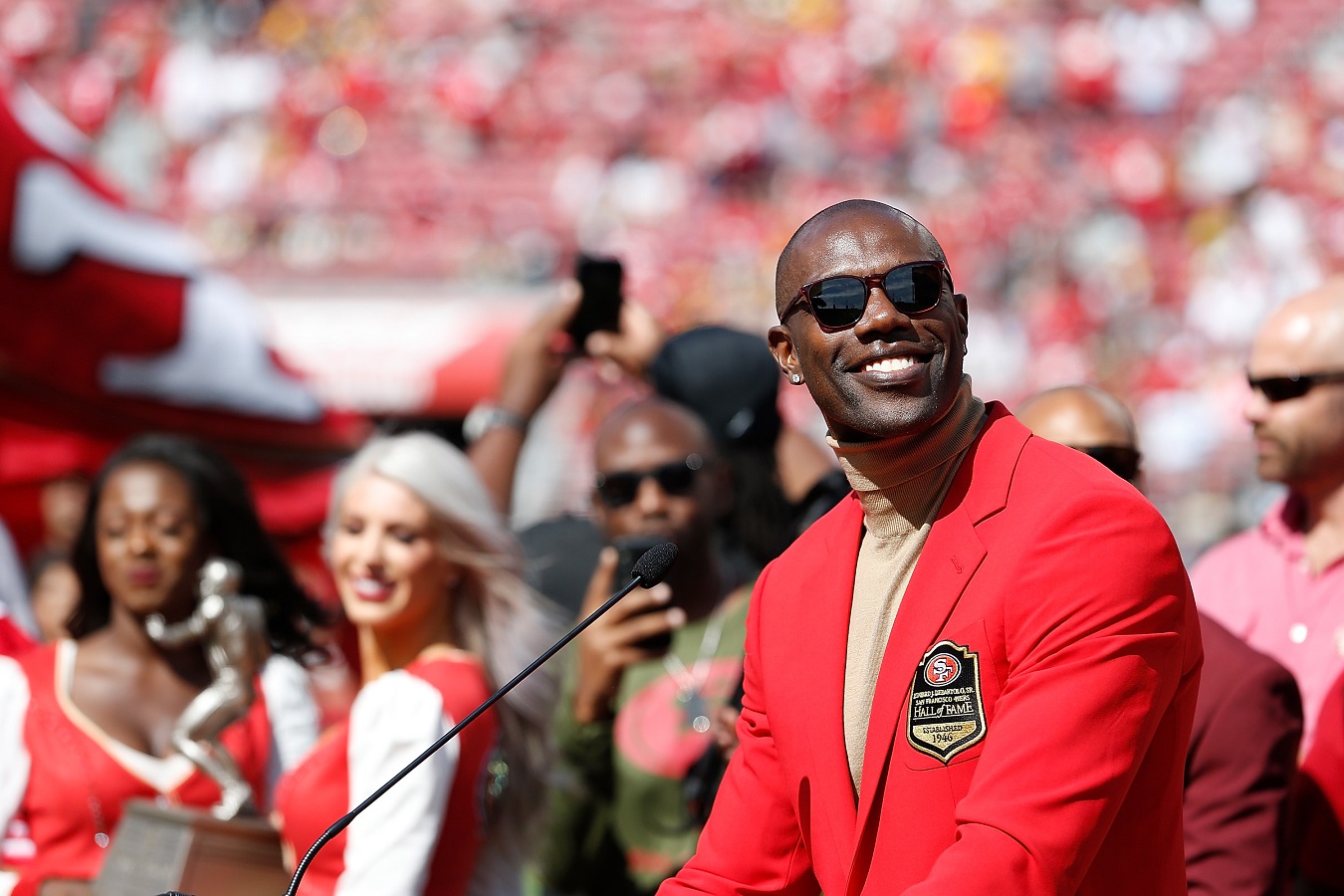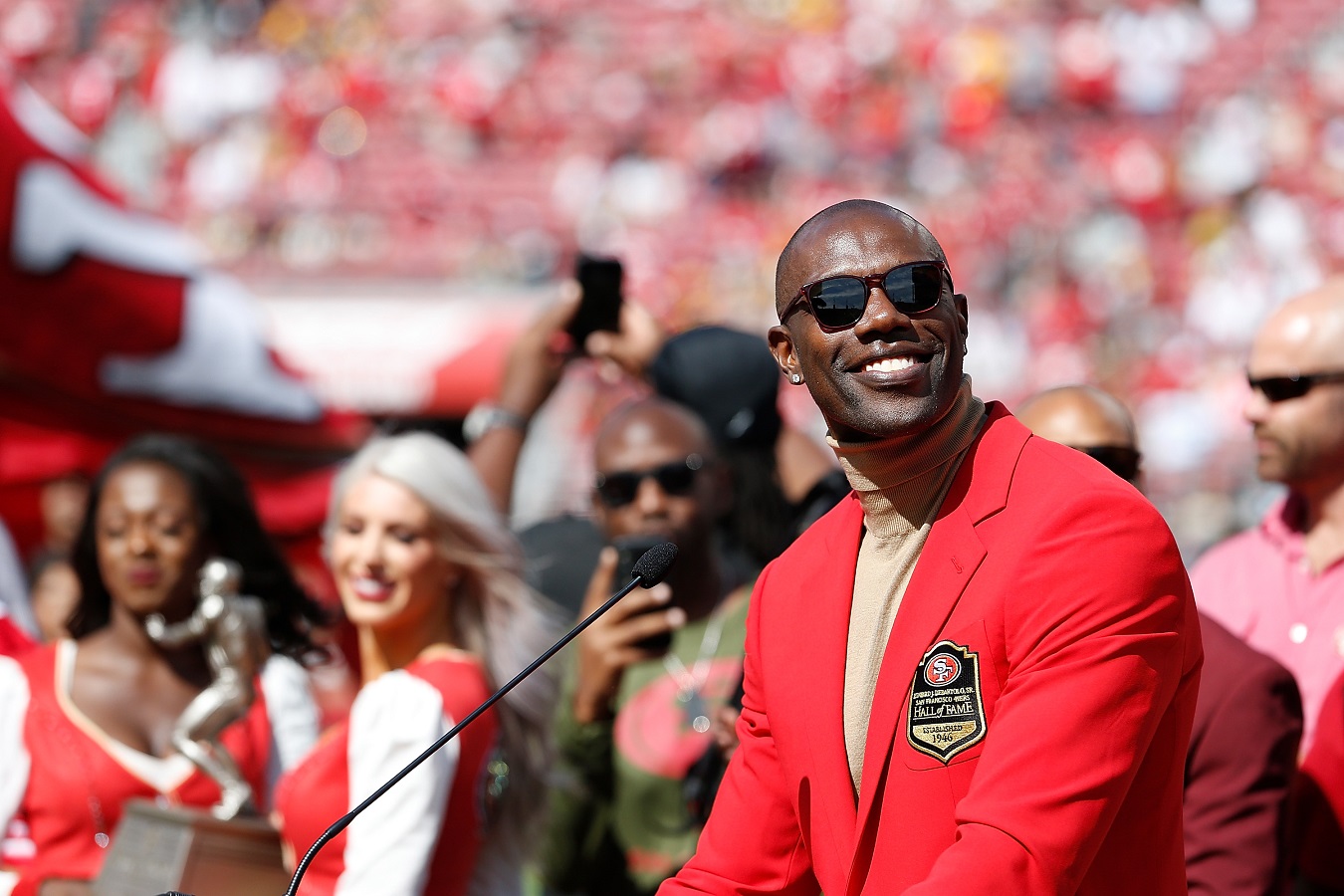 If any receiver deserved to make it into Canton on numbers alone, it would be Owens. He holds several NFL records and is ranked at or near the top of the all-time list in every meaningful receiving statistic. At one point, he held the NFL record for most catches in a game, with 20, which he set in 2000 with the 49ers.
Much of his career, however, was plagued with off-field issues and poor relationships with the teams he played for. His tenure in San Francisco ended acrimoniously after a contract dispute. During his time with the Philadelphia Eagles, he feuded with quarterback Donovan McNabb, which led to his suspension and release.
Perhaps because of these blotches on his record, Pro Football Hall of Fame voters shunned Owens not once, but twice. When he finally did enter the Hall in 2018, Owens refused to attend his own induction ceremony. Instead, he hosted up his own celebration on the campus of the University of Tennessee at Chattanooga, his alma mater.
Calvin Johnson's induction flares up the beef
Three years later, a wide receiver with a very similar career path advanced into Canton with absolutely no issue. Calvin Johnson, who spent his entire nine-year career with the Detroit Lions, was elected to the 2021 Pro Football Hall of Fame class on the first ballot.
It's worth noting that Owens is far from the only receiver that the Pro Football Hall of Fame voters have shafted. This year's class also includes Cowboys great Drew Pearson, who waited 37 years for his induction. Meanwhile, receivers such as Reggie White and Torry Holt, who have put up similar numbers to Owens, fell just short this year.
Owens took notice of this in an interview with Newsday.
No disrespect to anybody that got in, but I just don't understand the process. Calvin Johnson got in [on the first ballot]. This has nothing to do with Calvin himself. The guy was a beast. But there's no justification when you have [receivers Torry Holt and Reggie Wayne on this year's ballot] that have done equal or greater things.

Terrell Owens
Owens may actually have a fair point
When you look at the numbers, Owens' complaint makes sense.
As noted by Mike Florio, Johnson's numbers — while still impressive — are actually somewhat modest by "first-ballot Hall of Famer" standards. On the all-time list for receiving yardage, Johnson ranks 32nd with 11,619. By contrast, Wayne ranks 10th (14,345) and Holt is 16th (13,382).
Then again, Calvin Johnson didn't play as long as either of those two. He played only nine NFL seasons compared to Wayne's 14 and Holt's 11. Much like Barry Sanders, Johnson retired while he was still at or near the top of his game. It's hard to tell just how far Megatron would have risen had he played two or three more seasons.
However, that still doesn't quite justify the continued exclusion of receivers such as Torry Holt or Reggie Wayne. Both of them won Super Bowls in addition to putting up fantastic numbers, unlike both Johnson and Owens. Then again, if Drew Pearson could get in after 37 years, it's likely that Wayne and Holt will get their turn eventually.