Terrell Owens Unsurprisingly Wants to Make an NFL Comeback: 'Given the Opportunity, Would I Play Again? Absolutely'
Terrell Owens is an all-time NFL great for two reasons.
First, he's one of the greatest wide receivers to grace the game. He recorded 1,078 receptions for 15,934 yards and 153 receiving touchdowns over the course of a 15-year NFL career and has numerous accolades to back up his ability. Owens was recently inducted into the Hall of Fame, putting an exclamation point on an otherwordly career.
Second, Owens is one of the best trash talkers ever to step foot on an NFL field. Whether it was for the San Francisco 49ers, Dallas Cowboys, Philadelphia Eagles, or even the Buffalo Bills and Cincinnati Bengals during the later stages of his career, Owens always found a way to make his personality known.
Even at 47 years old today, Owens is still talking.
Terrell Owens would welcome a return to the NFL
This isn't the first time Owens has talked about the possibility of returning to the NFL. Back in July of 2020, after racing with Tyreek Hill, Owens called on former head coach Andy Reid to bring him to Kansas City.
"Andy Reid," Owens said. "If you get in trouble now, if you get in trouble, I'm letting you know right now. I'm social distancing. I've got my mask on. But if you're ready, it's going to be mask off. Bring me to Kansas City now… Let's go, Kansas City Chiefs!" (Chiefs Wire).
How serious was Owens about playing for the Chiefs last year? Eh, hard to tell. He's always been one for the theatrics, so he easily could have been playing up a character for the cameras.
However, if you take Owens by his word, he'd welcome an opportunity to jump back into the NFL.
The Hall of Fame WR has stayed in incredible shape
One of the more intriguing aspects of a hypothetical Owens return is the physical condition that the near 50-year-old has managed to keep himself in. Owens was always in phenomenal shape during his playing days, which only made him harder to guard for opposing defensive backs, but he's seemingly aged like a fine wine since last playing for the Bengals in 2010.
A quick Google search of Owens' name will showcase him being absolutely shredded to the bone.
As long as his route-running and catching skills haven't completely disintegrated, Owens does appear to be in good enough shape to play football in some capacity.
Don't hold your breath when it comes to Terrell Owens returning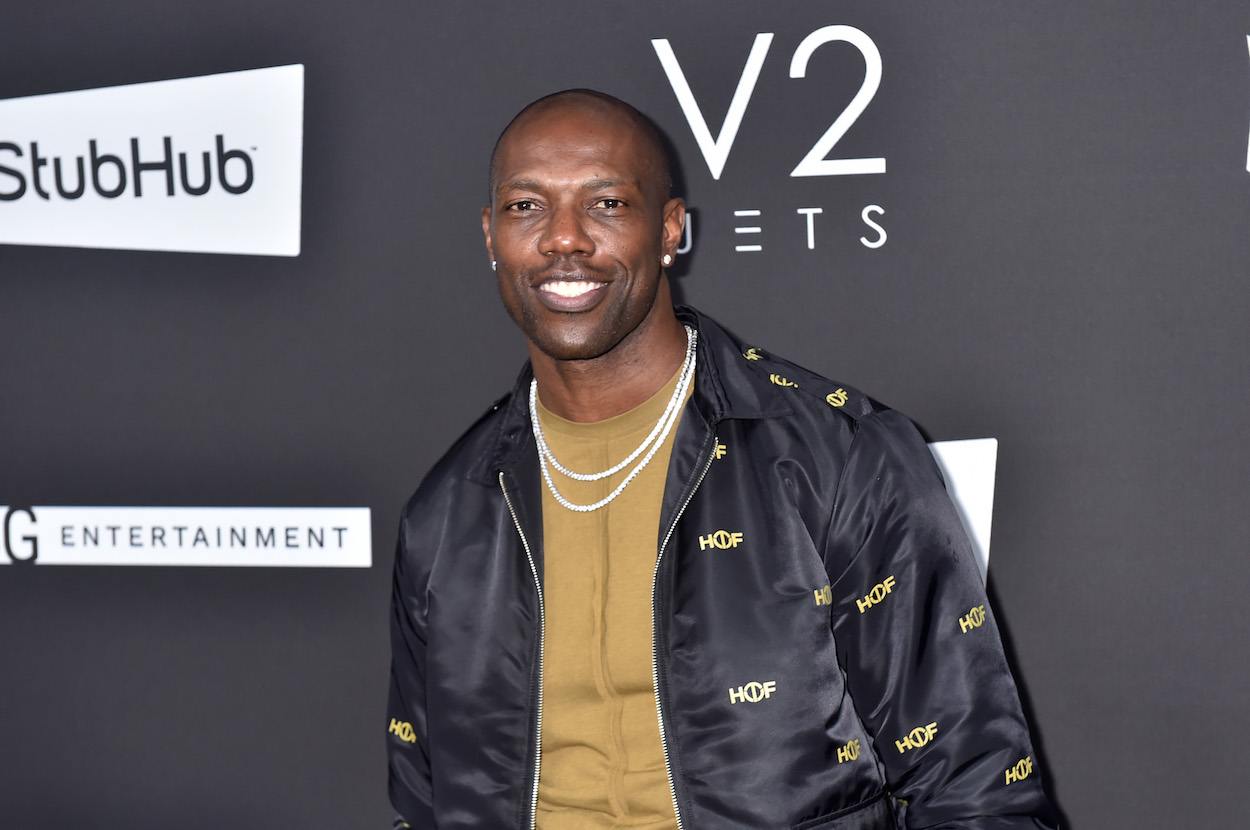 As fun as it is to speculate, the odds of an NFL team burning a roster spot on an aging Owens are essentially zero. It would be a fantastic decision in terms of jersey sales (as we just saw with Tim Tebow, there's nothing nostalgic NFL fans love more than past players returning), but it likely wouldn't help a team win actual football games.
Owens is too old to be entertaining playing WR in the NFL, as much as he may want it.
Owens is a 6x Pro Bowler, 5x All-Pro, and a Hall of Fame All-2000s Team member. His best years came with the 49ers and the Cowboys while also playing a large role during the Eagles NFC-winning 2004 season.
All stats courtesy of Pro Football Reference.
RELATED: Jerry Rice Never Padded His Stats During His 16-Year San Francisco 49ers Career: 'We Don't Do That. Jerry Has Earned Every Touchdown He's Scored'