Terrelle Pryor Is Ready to Make an Improbable Comeback After Stabbing
Terrelle Pryor is officially on the comeback trail.
After sitting out the 2019 season and suffering a a severe off-field last fall, Pryor — the former Buckeyes star quarterback-turned-receiver — is optimistic he'll be back in the NFL this year.
Pryor hasn't been a productive NFL receiver since his 2016 campaign with the Cleveland Browns. If Pryor gets an opportunity, though, he's confident he'll return to his previous form.
Terrelle Pryor has had an interesting NFL career
RELATED: Terrelle Pryor Gambled on Himself and Lost out on $24 Million
Ten years ago, Terrelle Pryor was one of college football's most intriguing dual-threat quarterbacks.
Pryor had an excellent career at Ohio State, one which ended early when he and four Buckeyes teammates earned five-game suspensions for selling championship rings, jerseys, and awards.
Rather than serve that suspension, Pryor jumped to the NFL in 2011. The Oakland Raiders selected him in that year's supplemental draft and he joined a quarterback room featuring Jason Campbell and, later, former No. 1 overall pick Carson Palmer.
Pryor alternated between quarterback and a gadget receiver before he took the starting reins in 2013. He went 3-6 in nine starts that year and threw seven touchdowns to 11 interceptions.
Pryor famously had a 93-yard run in 2013 against the Pittsburgh Steelers. No other quarterback has ever had a longer run, although Ravens star Lamar Jackson certainly seems capable of breaking Pryor's record.
Cleveland moved Pryor to receiver on a full-time basis in 2016 and he thrived on a team that finished 1-15. Pryor caught 77 passes for 1,007 yards and four touchdowns in 15 starts.
Pryor had a disappointing 2017 season in Washington and split 2018 between the Bills and Jets. The Jaguars released him on the eve of last year's regular season.

Pryor suffered a stab wound last year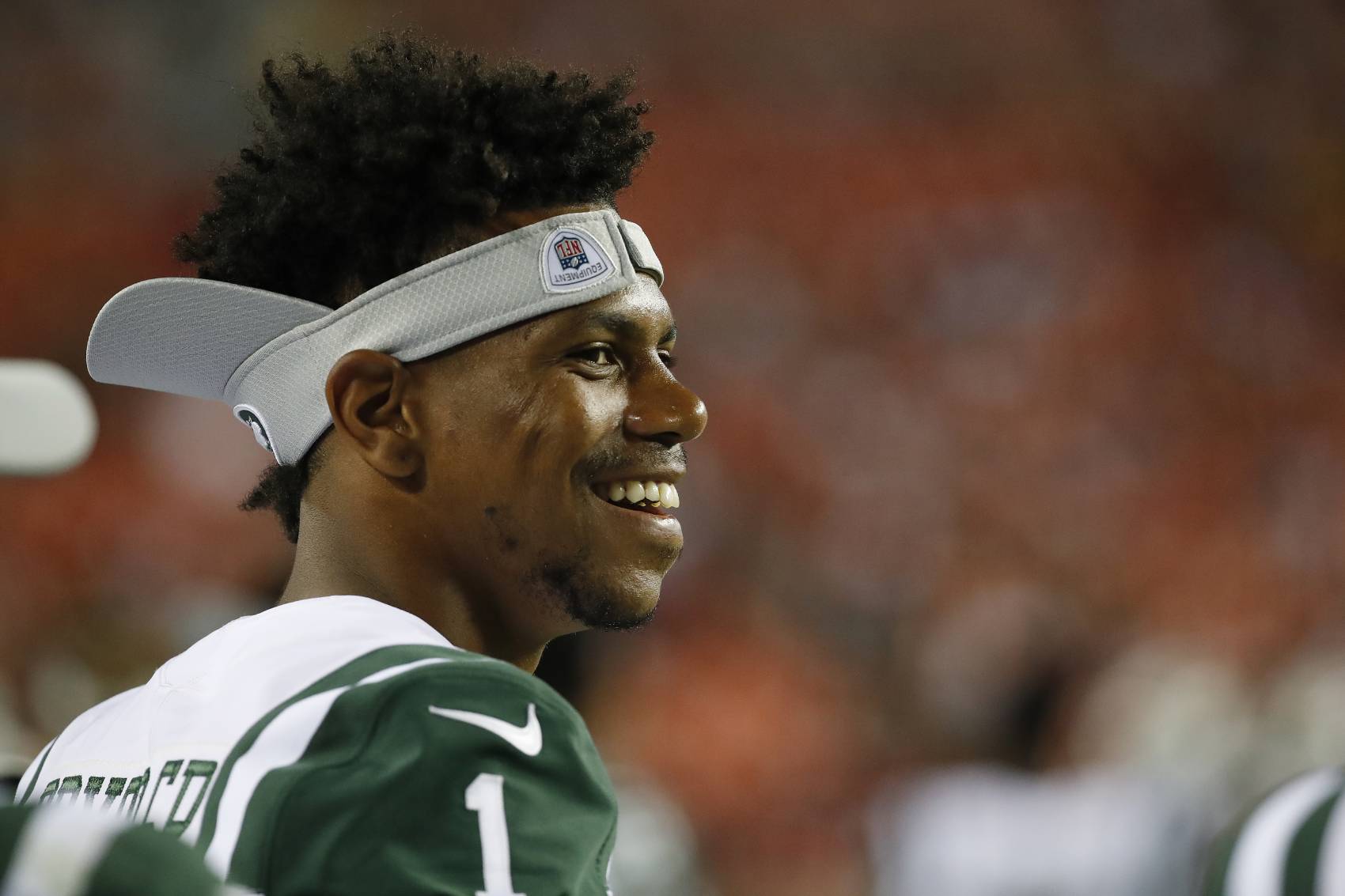 RELATED: Terrelle Pryor's Condition Upgraded to Stable After Being Stabbed Friday Night
Terrelle Pryor's girlfriend, Shalaya Briston, stabbed him last November. The 24-year-old Briston was arrested and charged with criminal attempted homicide and aggravated assault, according to WTAE in Pittsburgh.
Police arrested Pryor, who court documents allege knocked a witness to the ground and was a 'mutual combatant" in the altercation.
Pryor suffered two stab wounds to his chest. A Pittsburgh judge ruled in February 2020 that both will stand trial for the alleged crimes against one another. Briston will stand trial for aggravated assault, while Pryor was held for simple assault.
The judge dismissed the attempted homicide charge against Briston, according to WTAE.
Terrelle Pryor says he's on the verge of an NFL comeback
RELATED: Cam Newton Can Earn $4 Million From the New England Patriots Without Winning a Single Game
Less than a year after he underwent surgery for stab wounds, Terrelle Pryor is ready to return to the NFL.
Pryor told TMZ Sports he's had conversations with five teams this offseason. He said the New England Patriots, now with Cam Newton at quarterback, are at the top of his list.
Pryor is also interested in catching passes from Ben Roethlisberger on the Steelers.
"Those two are very intriguing. Especially Cam. I've been a big fan of him throughout the years … And, obviously, Big Ben, that's my hometown of Pittsburgh, so that's just two teams that I really want to play for."

Pryor said he hasn't worked out with a team yet because of the coronavirus pandemic. NFL training camps begin July 28.
It is not yet known if Pryor will face discipline for last year's stabbing incident.