Terrelle Pryor's Condition Upgraded to Stable After Being Stabbed Friday Night
Terrelle Pryor played quarterback for the Ohio State Buckeyes from 2008 through 2010 and had stints as both a quarterback and a wide receiver from 2011 through 2018 in the NFL. Pryor's fans were horrified to hear the news on Saturday, November 30, that the 30-year-old was in critical condition after suffering stab wounds in the early A.M. hours. Sources say that Pryor underwent successful surgery and is now fortunately in stable condition.
Reported details of the incident
Per a report filed by ESPN's Adam Schefter, Terrelle Pryor was stabbed in his apartment in Pittsburgh late Friday evening. Schefter's source reported that Pryor suffered stab wounds in his shoulder and chest. These reports were later confirmed by Allegheny District Attorney spokesman Mike Manko.
Local Pittsburgh news station WTAE-TV provided further details on the incident. The station reported that the stabbing took place at the Heinz Lofts apartment complex in Pittsburgh, and that an unidentified woman had been taken into police custody in connection with these crimes.
Pittsburgh Police reported that a stabbing victim had walked into a local hospital in Pittsburgh around 4:30 a.m. ET this morning. This victim was later confirmed to be Terrelle Pryor, who was listed in critical condition after receiving surgery for his wounds.
Terrelle Pryor's condition has been upgraded to stable
Since being reported to be in critical condition earlier this morning, sources are now reporting that Terrelle Pryor is in stable condition. Per Pryor's family, the former Buckeye is still under observation at the hospital.
There has been an outpouring of well-wishes and prayers for Terrelle Pryor on Twitter all morning, and the tremendous relief felt within the football community has been apparent since Ian Rapoport's tweet that Pryor was now stable.
The Ohio State Buckeyes are currently playing the Michigan Wolverines, and while these two programs have a healthy level of hatred for each other on the football field, fans of both schools have come together on social media this morning to wish Terrelle Pryor the best in his recovery. Some things are bigger than football.
Pryor has clearly made an impact on a lot of people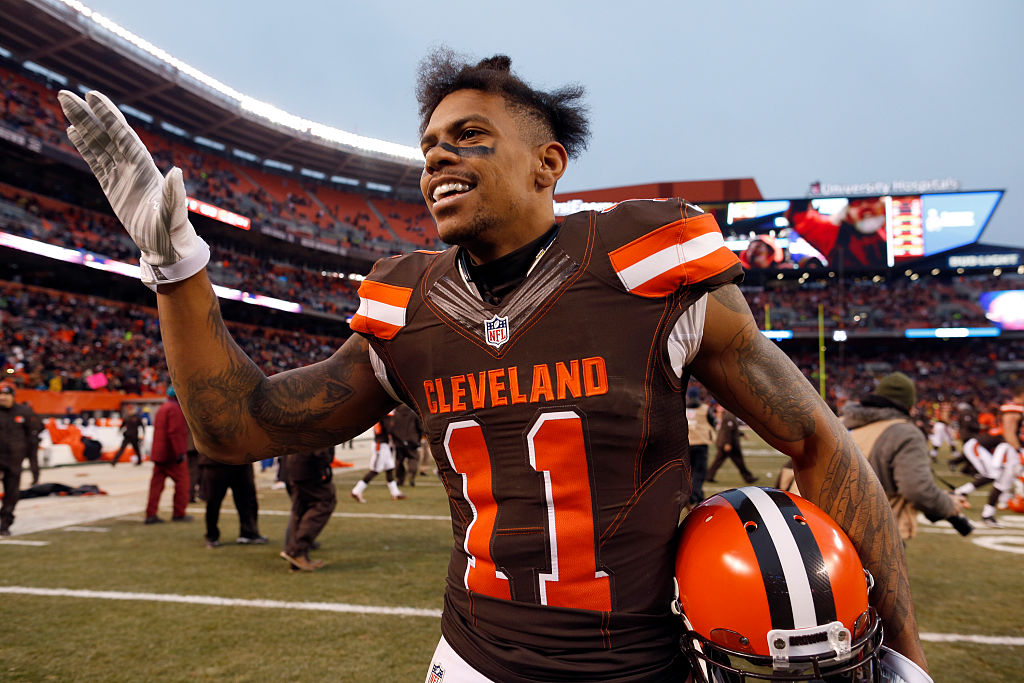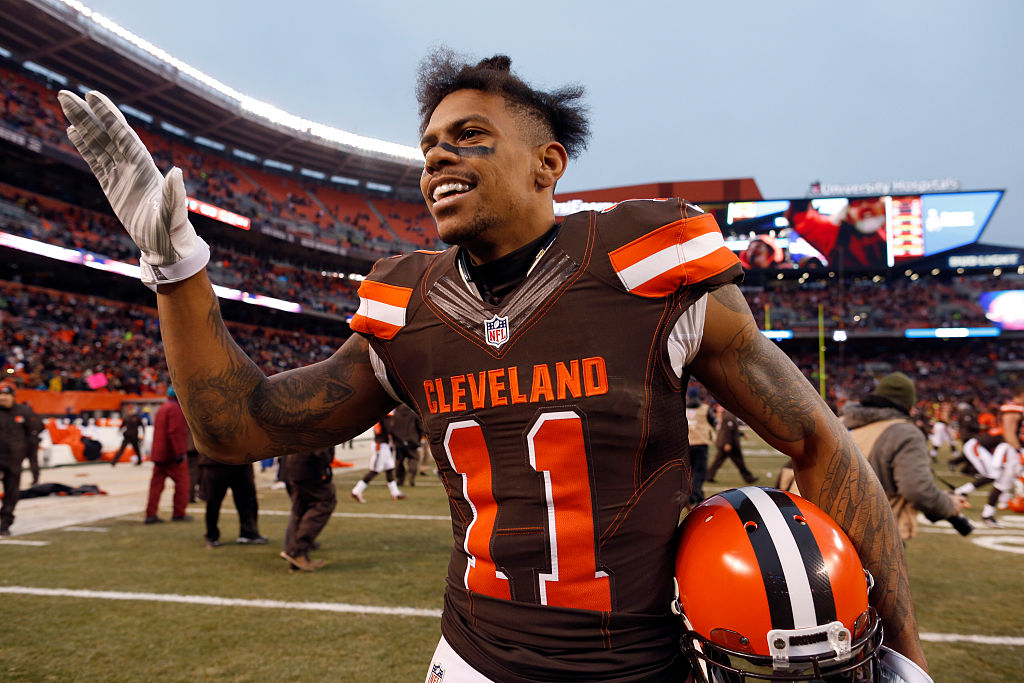 Terrelle Pryor had an excellent career in his three seasons at Ohio State, collecting 6,177 passing yards and 57 passing touchdowns to go along with 2,164 rushing yards and 17 rushing touchdowns. While Pryor's Buckeyes career ended in controversy around making money on signed memorabilia, his impact on the field won't soon be forgotten in Columbus.
Pryor was drafted in the 2011 NFL Supplemental Draft by the Oakland Raiders. He was the last draft pick ever made by former owner Al Davis. Pryor started nine games at quarterback for the Raiders in 2013; he had mixed results as a passer, but his athleticism was undeniable as he rushed for 576 yards and two touchdowns on 83 rushing attempts that season.
In 2016, Pryor played his first and only full season in the NFL with the Cleveland Browns after converting to wide receiver. He excelled in his new role, catching 77 passes for 1,007 yards and four touchdowns that year.
Pryor's athleticism and breakout speed made him a must-see star every time that he touched the ball. His impact on the sport is felt this morning through the outpouring of support he has received. Here's hoping that Terrelle Pryor has a full and speedy recovery from this scary incident.