Terry Bradshaw Blasted a 'Weak' Aaron Rodgers for His Recent Behavior: 'Who the Hell Cares Who You Draft?'
Terry Bradshaw shouldn't expect a hug from Aaron Rodgers when the two next see one another.
Rodgers, the reigning NFL MVP, is currently the subject of trade rumors. It is entirely possible that Rodgers, who turns 38 in December, has played his last down for the Green Bay Packers — and Bradshaw isn't pleased in the slightest.
Terry Bradshaw called Aaron Rodgers 'weak' in an interview
RELATED: Packers Quickly Reject a Damaging Rumor Around Aaron Rodgers
If Aaron Rodgers expected any type of support from Terry Bradshaw, he was sorely mistaken.
Rodgers is reportedly extremely exasperated with the Green Bay Packers' front office, both in terms of who they've drafted — specifically, selecting Utah State quarterback Jordan Love in the 2020 NFL draft's first round — and their overall player management.
Bradshaw, the longtime Pittsburgh Steelers quarterback who now works at Fox, doesn't want to hear it. The Pro Football Hall of Fame gunslinger didn't hold back when he addressed the Rodgers news during an appearance on Moose and Maggie on WFAN in New York.
"With him being that upset shows me how weak he is," Bradshaw said.
Bradshaw then criticized Rodgers for not embracing the competition aspect of football. The NFL legend specifically cited how he handled the Steelers drafting quarterbacks Mark Malone and Cliff Stoudt during Bradshaw's tenure in Pittsburgh.
"Who the hell cares who you draft? I meant, he's a three-time MVP in the league, and he's worried about this guy they drafted last year at number one? … And for him to be upset, my God, I don't understand that."

Terry Bradshaw
Bradshaw didn't sound convinced about the idea that Rodgers would only return if the Packers fired general manager Brian Gutekunst.
"Are you kidding me? Really?" Bradshaw asked. "Aaron, that's where this is?"
Bradshaw isn't incorrect in his criticism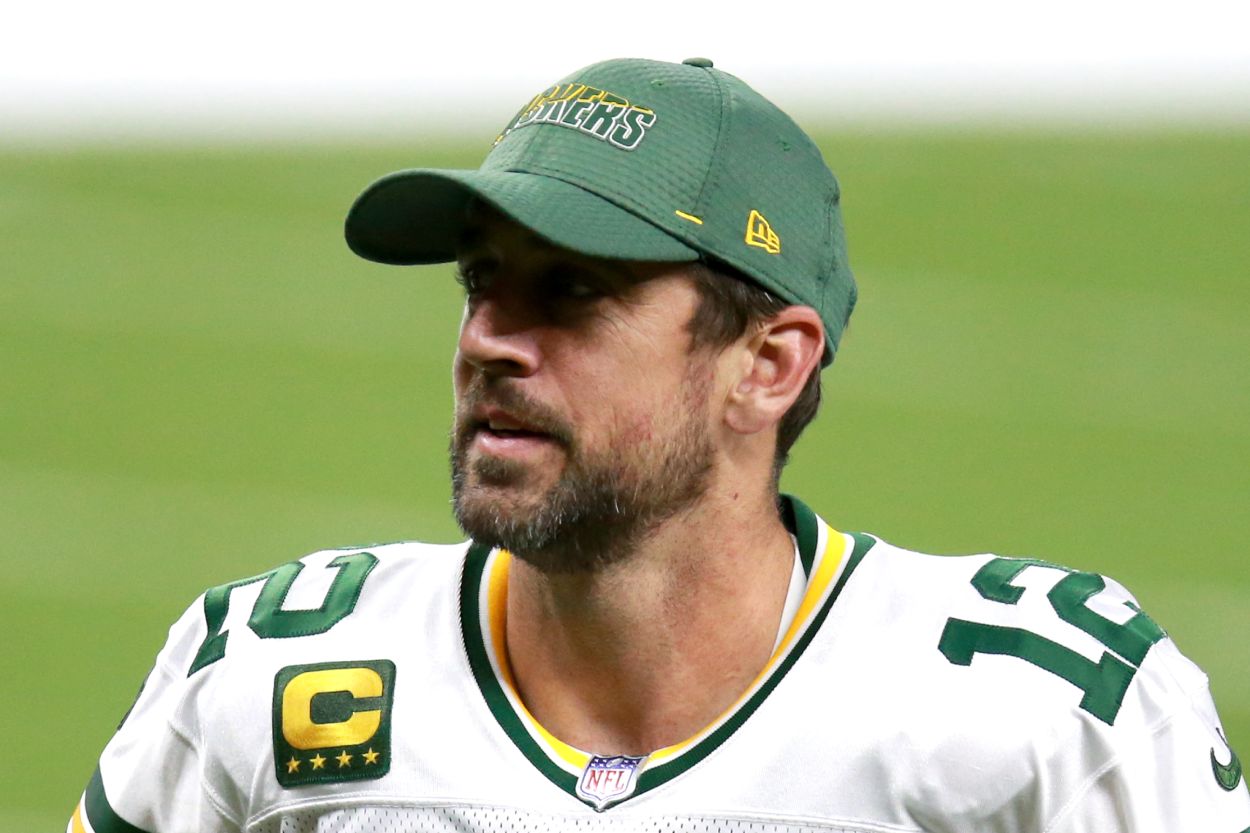 RELATED: Green Bay Packers Would Continue Bittersweet 16 Trend with Aaron Rodgers Trade
Given how the team has drafted in recent years, Rodgers has no shortage of reasons to be frustrated with the Green Bay Packers.
Rodgers is still waiting for the Packers to add a young, reliable receiver. Perhaps Amari Rodgers, a third-round pick from Clemson who is of no relation to the quarterback, can begin filling that gap this year.
Rodgers is allowed to be frustrated about the Packers drafting Love, but Bradshaw has a valid point. It appeared on the outside that Rodgers embraced the competition by winning his third NFL MVP Award. But now, a year later, Rodgers is apparently still fuming over the pick despite having a brilliant 2020 season.
Rodgers also has to start taking accountability for some of the Packers' problems. On that infamous 3rd-and-goal play in the NFC championship game, Rodgers easily could have tried scrambling toward the end zone in hopes of scoring a touchdown.
Instead, Rodgers missed on a pass, and Green Bay kicked a field goal on 4th down with 2:05 remaining. Tampa Bay hung on and defeated the Packers, 31-26, at Lambeau Field.
Rodgers and the Packers will have to reach a decision soon
RELATED: The 'Death Knell' of the Aaron Rodgers, Packers Relationship Was Reportedly Over a Released Player
Eventually, one of these sides will have to budge and decide on their plans for the upcoming season.
If the Packers choose not to trade Rodgers, he can retire or simply not report. According to ProFootballTalk, Rodgers would forfeit $23 million in unearned signing bonus money and $14.7 million in his salary for the upcoming season. Rodgers would also likely give back his recent roster bonus of $6.8 million.
Suddenly, the idea of Rodgers hosting Jeopardy! and Love starting for the Packers in the fall doesn't sound so unlikely. 
Like Sportscasting on Facebook. Follow us on Twitter @sportscasting19.