Terry Bradshaw Is Even More Down to Earth Than You Think
As NFL history can attest, being a good athlete doesn't always equate to having a great personality. Critics have long considered Jay Cutler to be a bit of a jerk. Brett Favre will likely never shake his reputation as a selfish attention-seeker. Eli Manning may go down in history as a whiny bad sport.
Of course, plenty of NFL legends are known for their humble and kind personalities. For instance, Terry Bradshaw is considered one of the sweetest people in sports. That reputation just got a boost thanks to a charitable gesture caught on camera. Let's look at Bradshaw's NFL career, his recent act of kindness, and his lovable personality.
Terry Bradshaw's storied NFL career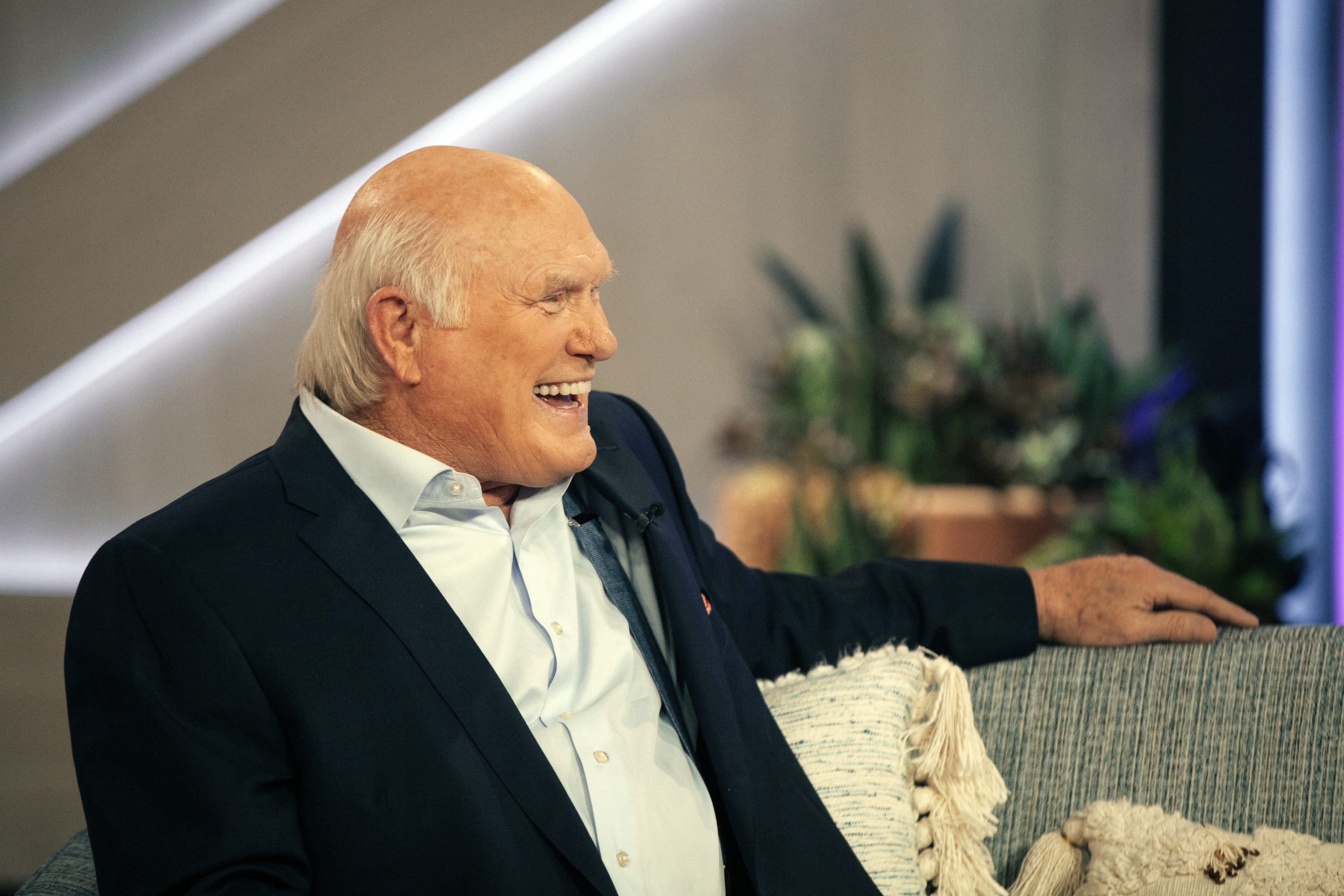 RELATED: Steelers Legend Terry Bradshaw Holds Some Bizarre Football Records
The Pittsburgh Steelers selected Terry Bradshaw with the first pick of the 1970 NFL draft. He would go on to spend his entire 14-year career with the Steelers, taking over as their starting quarterback in his second season. Fans knew Bradshaw for his toughness and the brute strength of his throwing arm.
Bradshaw's sheer throwing power often came at the expense of his accuracy, with Bradshaw throwing nearly as many interceptions (210) as touchdowns (212) in his career, and finishing with a career completion rate of just 51.9%. Still, Bradshaw was a true competitor, with a knack for elevating his game when it mattered most.

He was the key cog in four Steelers championships, helping Pittsburgh capture titles in Super Bowl IX, X, XIII, and XIV while winning Super Bowl MVP twice. He was a three-time Pro Bowl selection and won the NFL Most Valuable Player award in 1978. Bradshaw entered the Hall of Fame in 1989, his first year of eligibility, details 247 Sports. As recently as 2018, NFL.com ranked him the 12th best quarterback of all time.
Bradshaw's recent 'good Samaritan' moment
RELATED: Is Terry Bradshaw a Better Actor or Football Player?
Bradshaw has long had a reputation as a down-to-earth character, one who hasn't let fame go to his head. That belief was recently confirmed when a bystander recorded a video of the 72-year-old Bradshaw helping a stranger jump-start his car in a Gainesville, Texas parking lot. The best part of the video is that the man doesn't seem to realize he's being helped by a true football legend.
After successfully jumping the man's car, Bradshaw throws up his hands and cheerfully proclaims, "Touchdown!" At that point, the man tried to offer Bradshaw some compensation for his help. Bradshaw, however, declines payment with a friendly word, before leaving.
At some point after that, the man entered a nearby store, where he was informed who his Good Samaritan was. The woman who shot the video later posted it to her Facebook account, where it soon gained thousands of views as the word of Bradshaw's charitable actions spread.
Other evidence of Bradshaw's likeable character
Anybody familiar with the NFL probably has an idea of Bradshaw's likeability. He's always been generous with his wealth, making charitable donations to organizations from the American Humane Association to the Make-A-Wish Foundation, according to Look to the Stars.
Despite his fame, he's always willing to laugh at himself, whether as co-host of Fox's NFL Sunday and Thursday Night Football or otherwise. A few years ago, Bradshaw appeared on the popular TV show, The Masked Singer. Wearing an outlandish deer costume, he sang "Get Your Shine On" by Florida Georgia Line before taking off his mask.
Even more recently, Bradshaw has honed his comedic talents on the reality show The Bradshaw Bunch, starring his real-life family. The E! program debuted in September 2020 and recently celebrated its renewal for a second season, reports Deadline. It provides a truly funny glimpse into life on Bradshaw's ranch in Thackerville, Oklahoma.