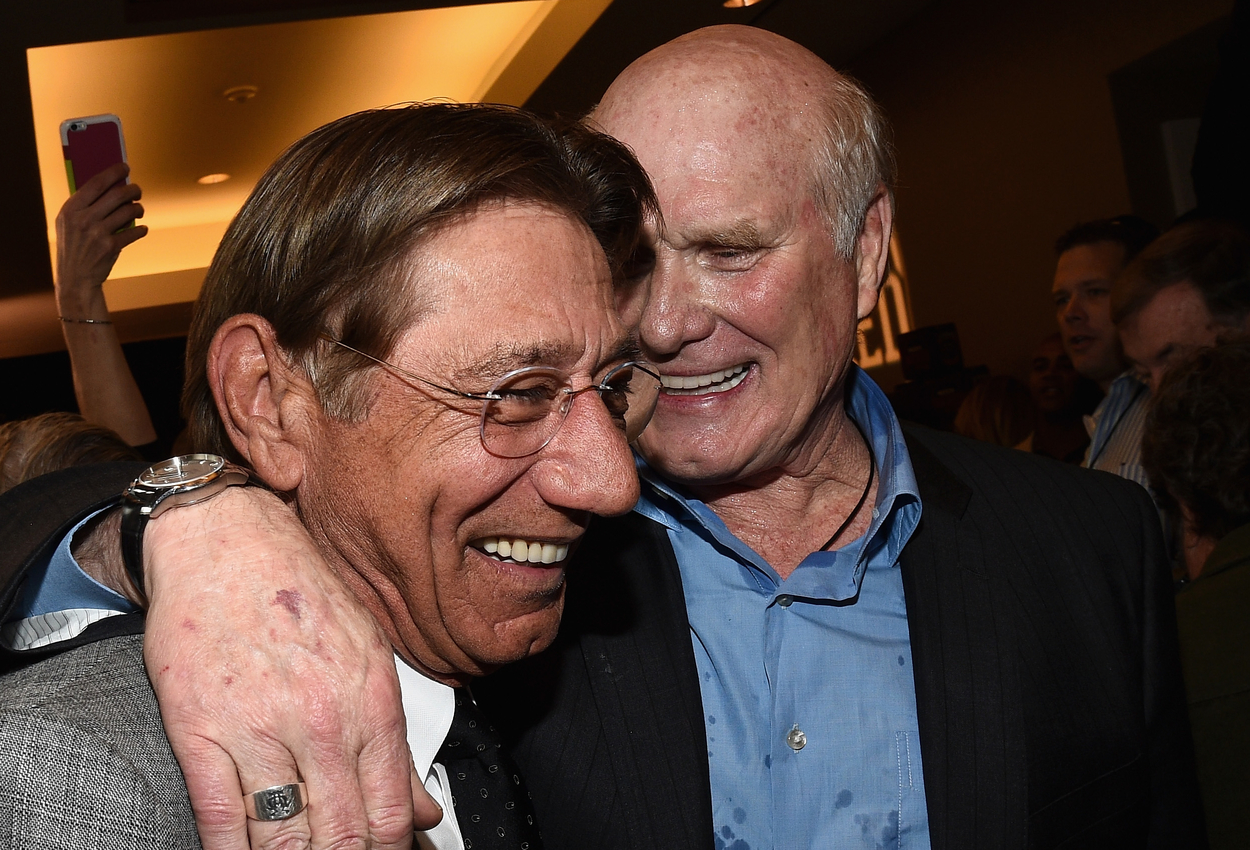 Terry Bradshaw Opened Up About Admiring Joe Namath: 'I Wanted to Be Broadway Terry'
Before becoming a four-time Super Bowl champion and one of the most successful quarterbacks in NFL history, Terry Bradshaw wanted to be Joe Namath.
Years before he became a Pittsburgh Steelers legend and four-time Super Bowl champion, Terry Bradshaw had Joe Namath fever.
Bradshaw was still a young adult in Louisiana when Namath, the dapper and eccentric New York Jets quarterback, became the definitive superstar athlete of his time. The Alabama product had charm, a dazzling smile, and an ability to dazzle in the upstart American Football League.
All of that was more than enough to leave Bradshaw in deep admiration for the man he'd eventually join in the Pro Football Hall of Fame.
Terry Bradshaw admitted he looked up to Joe Namath in the 1960s
The idea of an athlete potentially modeling their craft and learning from other athletes is nothing new. Young draft prospects often speak of the players they grew up watching and trying to emulate for a reason. 
With Namath, as Bradshaw explained in the 2022 documentary Terry Bradshaw: Going Deep, it was far different. The future two-time Super Bowl MVP didn't just want to thrive on the field the way Namath did, both at Alabama and with the Jets.
Bradshaw wanted more.
"I wanted to be adored like Joe Namath. He had the hunched shoulder, you know, and he had the greatest release, the coolest way of getting rid of the football. And he is just amazing. And he did movies! You know, and he was charismatic, and everybody flocked to him."

Terry Bradshaw
Bradshaw said Namath was the only player he wanted to be like; there was no "second guy" or someone who played another sport.
"I wanted to be Broadway Terry," Bradshaw admitted.
Bradshaw said his parents tried discouraging him from becoming 'Broadway Terry'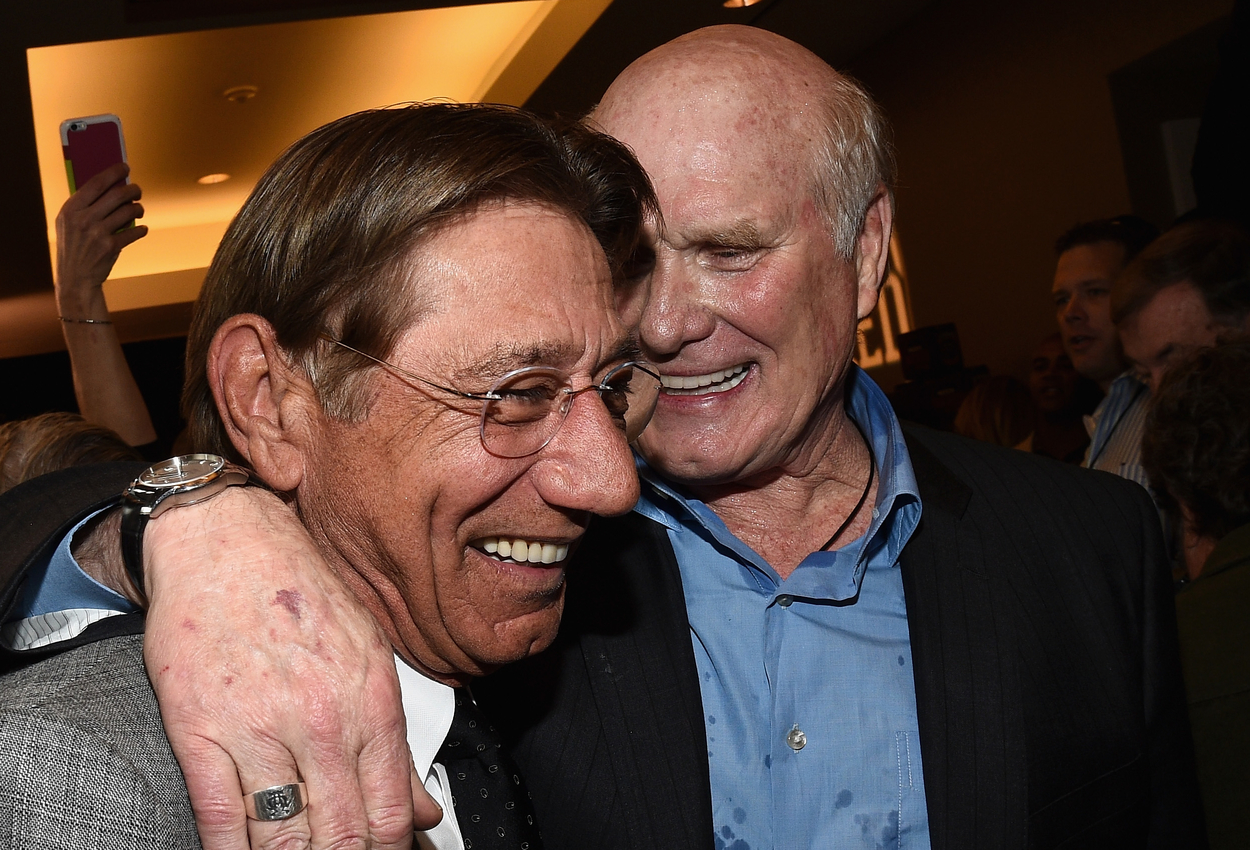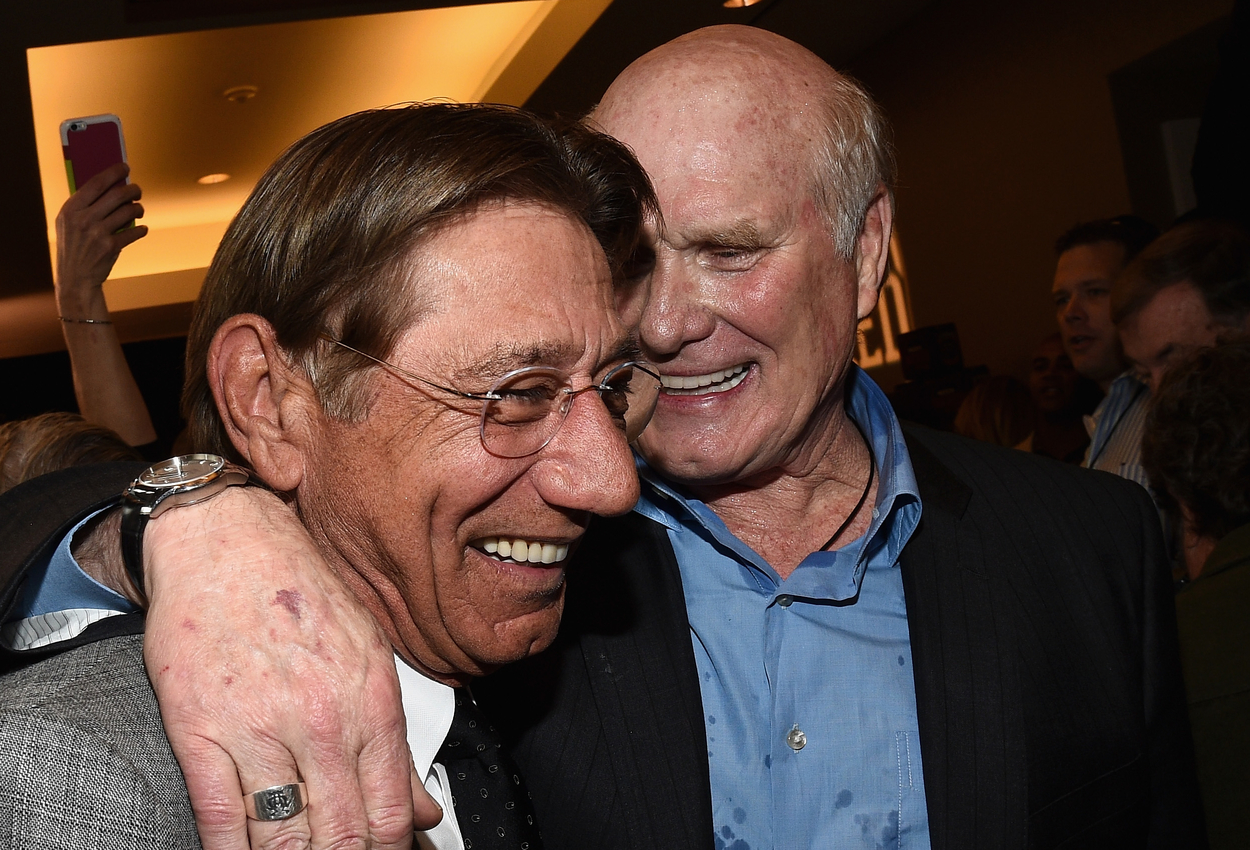 Much like The Beatles, Namath caught the world by storm because he defied traditional norms at the time. The former Alabama star quarterback openly discussed his promiscuity, wore his hair long with sideburns, and had his signature Broadway Joe nickname.
Bradshaw's parents, Bill and Novis, strongly discouraged him from trying to emulate Namath too much. Nearly 60 years after the fact, he recited the instructions his parents gave him about not copying everything the Jets' popular quarterback did.
"You be nice; you be kind. You don't drink. You don't wear white football shoes when nobody else has got white football shoes, and you don't talk about, you know, sleeping with women."

Terry Bradshaw, quoting his parents' instructions
It wouldn't be until Nov. 30, 1975, that Bradshaw finally had an opportunity to face his icon during the regular season. Bradshaw threw two touchdowns, including a 44-yard connection with Pro Bowl running back Franco Harris, in a 20-7 victory at Shea Stadium. Namath, then in his penultimate season with the Jets, threw four interceptions that afternoon.
Ironically, the narratives about Bradshaw and Namath couldn't have been more different
Considering how popular Namath was in his prime, it shouldn't surprise anyone how much Bradshaw admired him. What is interesting, especially after everything the Steelers legend discussed in Going Deep, is how different the narratives were regarding each quarterback.
In his prime, Namath was the man. Specifically, he was a red-blooded American male who, along with The Beatles, The Rolling Stones, and everyone who attended the Woodstock Music and Art Fair, didn't care one iota for what the norms were supposed to be. Namath just wanted to have fun, live his life, and win some football games.
Conversely, Bradshaw was the village idiot. Opposing players and media members regularly mocked his intelligence. Even teammates admitted Bradshaw wasn't the sharpest crayon in the box. Dallas Cowboys linebacker Hollywood famously suggested ahead of Super Bowl 13 that the Steelers quarterback was so dumb, "he couldn't spell 'cat' if you spotted him the c-a."
Namath overcame the odds and upset the heavily-favored Baltimore Colts in Super Bowl 3. Bradshaw didn't need a 'c' or an 'a' to put the 'T' in touchdowns when he threw for four in a 35-31 victory over Henderson's Cowboys in Super Bowl 13.
Bradshaw, as he often did, got the last laugh. He might not have become Broadway Terry, but he did join Namath in the Hall of Fame and silence Henderson in the process.
Like Sportscasting on Facebook. Follow us on Twitter @sportscasting19.