Terry Bradshaw's Net Worth Is Probably More Than You Think
Winning four Super Bowls with the Pittsburgh Steelers, Terry Bradshaw was one of the best quarterbacks of his generation. But he played in an era before NFL players started earning the massive contracts they get now. For example, Bradshaw didn't make nearly as much as star quarterbacks like Tom Brady and Russell Wilson do today.
Bradshaw has, however, enjoyed a lengthy media career since he retired in 1983. This has earned the now-73-year-old a lot of money and given him a much larger net worth than he had in the NFL.
Terry Bradshaw's NFL career
Bradshaw ended his NFL career with just under 29,000 yards and 212 touchdowns in 168 games, including 158 starts. He led the league in touchdown passes twice, including when he threw a career-high 28 in 1978, the year he earned the NFL MVP award.
While those stats may not seem impressive based on today's standards, quarterbacks in Bradshaw's time didn't put up the numbers they do now because the NFL wasn't such a pass-heavy league in the '70s.
One of Bradshaw's stats that does hold up to today's standards involves his four Super Bowl rings, which is the third-most in NFL history and second among quarterbacks, behind only Brady's seven championships.
Terry Bradshaw's net worth
Because he played so long ago, there isn't much reliable information about how much money Bradshaw made during his NFL career. He reportedly made around $470,000 in the final season of his career, a fraction of what quarterbacks make these days.
But the Hall of Famer makes up for it with his broadcasting career, as Bradshaw's annual salary is reportedly in the $2 million range. He's made money from endorsements, like Nutrisystem, Tide, and Ford, as well as investing in real estate.
The former QB once lost $900,000 when he sold all of the properties he owned in Texas, Oklahoma, and Mexico, reports CNBC. This ended up being "the smartest investment decision" Bradshaw ever made, according to his financial adviser. He'd sold the properties right before a recession, which would've devalued the real estate and cost him a lot of money.
Bradshaw also buys and sells multimillion-dollar airplanes in a similar way that some people flip houses, according to MarketWatch. He says he's been at it "a long time" and "jets don't scare [him] at all," even when he spends $4 million or $5 million on one.
When you consider everything, Bradshaw has an estimated net worth of $45 million, reports Celebrity Net Worth. Other contributions to this fortune include his broadcasting career, acting roles, and other things he's doing these days.
What is Bradshaw up to now?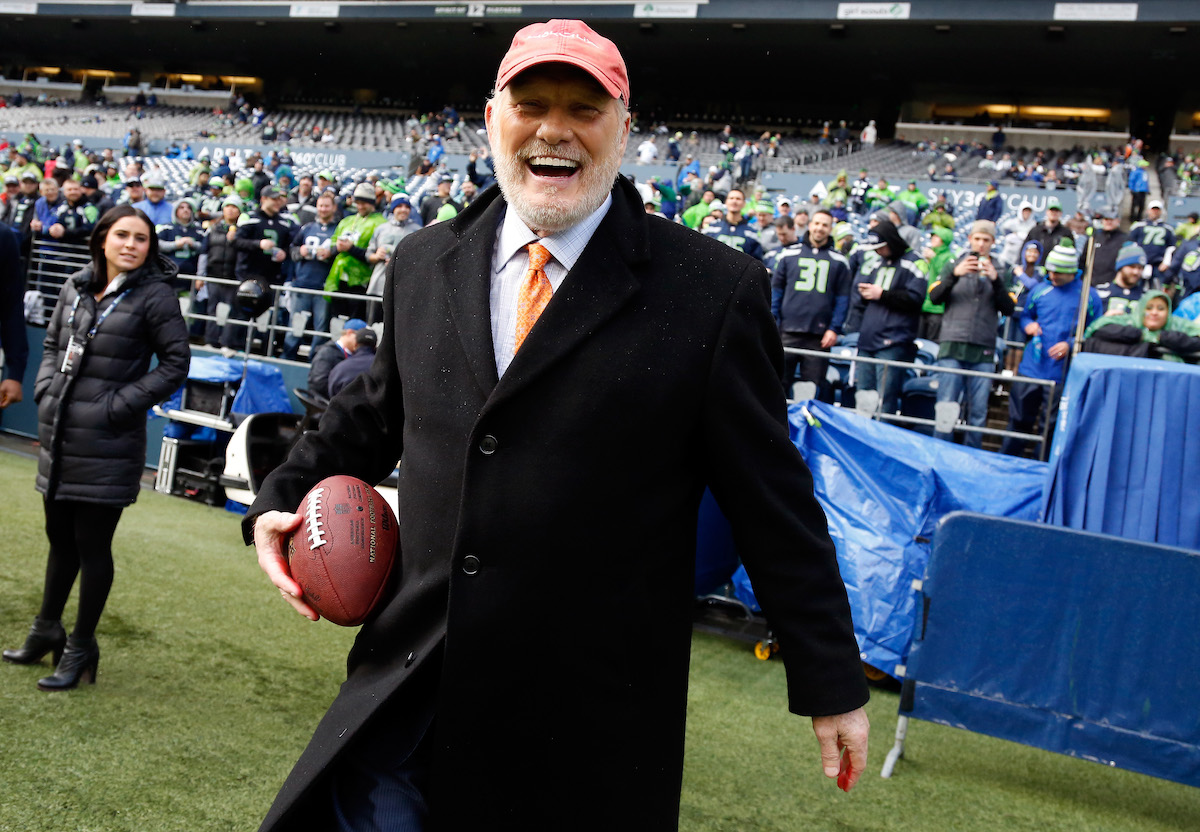 Although he's been retired for almost four decades, Bradshaw is still an integral part of the NFL's media landscape. He began his broadcasting career as a game analyst for CBS in 1984, just months after retiring.
Bradshaw moved to the network's studio show in 1990 and stayed there until CBS lost its NFL rights package to Fox following the 1993 season. He moved over to Fox Sports upon its 1994 debut and has been part of that network's studio crew ever since.
The former NFL pro is currently in his 28th season with Fox and 38th season overall as a network broadcaster. Bradshaw has also had guest-starring roles in many TV shows and has appeared in movies like The Cannonball Run and Failure to Launch. The 73-year-old competed on The Masked Singer in 2019.
Then, in 2020, Bradshaw lifted the curtain into his personal life even more with the premiere of E! reality show The Bradshaw Bunch, which follows the retired quarterback, his wife, and his adult daughters. It was renewed for a second season, which aired through 2021.
Statistics courses of Pro Football Reference.