Texans Give DeAndre $81M Contract Extension, Sources Say
The Houston Texans and wide receiver DeAndre Hopkins have agreed upon an $81 million, five-year contract extension, ESPN's Adam Schefter reported. Under the reported deal, Hopkins gets $49 million guaranteed. This would be the largest guaranteed amount for any wide receiver in the NFL. Schefter reported the news on Twitter.
Texans signing WR DeAndre Hopkins to a 5-year contract extension, per sources. Will include largest guarantee for any WR in NFL.

— Adam Schefter (@AdamSchefter) August 31, 2017
Hopkins, 25, was a first-round pick out of Clemson in 2013. The wide receiver has left the Texans in receiving for the past three seasons, reported USA Today, although his production dipped last year when he finished with 78 catches for 954 yards and four touchdowns.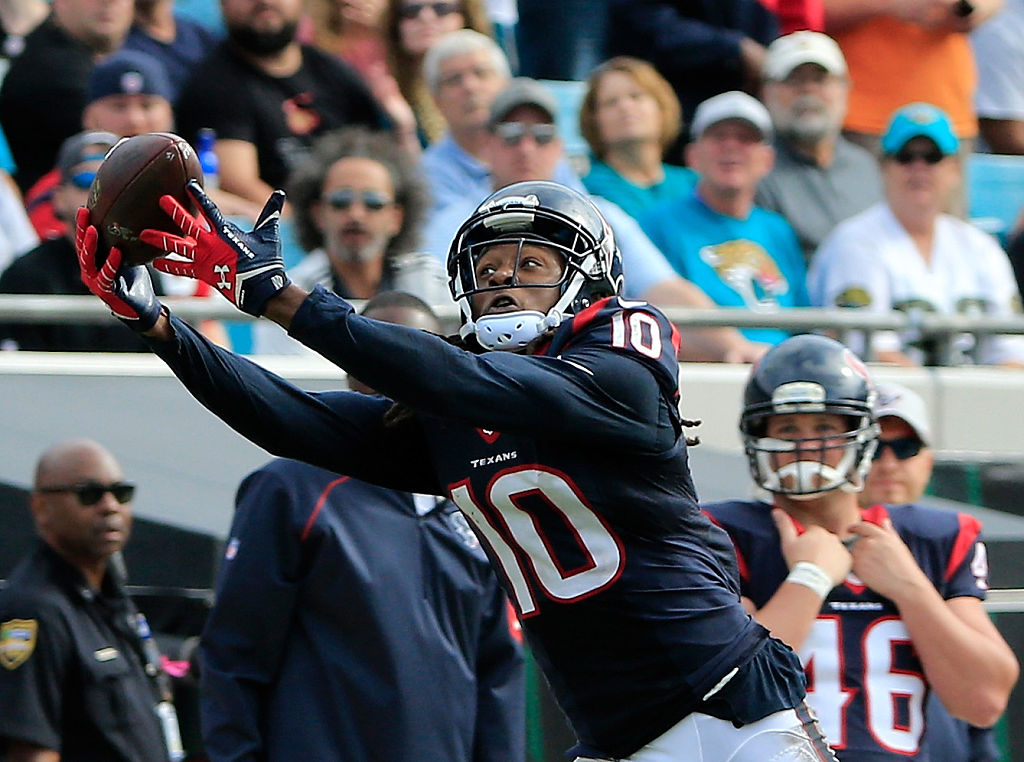 In his four-year career, the 2015 Pro Bowler has averaged 79 catches, 1,122 yards, and six touchdowns per season. He ranks sixth in receiving yards among all receivers since entering the NFL in 2013, reported CBS Sports.
The Texans had exercised Hopkins' fifth-year option in April 2016, so he was now entering the last season of his rookie contract. On July 30, 2016, Hopkins did not report to training camp, saying he was holding out out for a new contract. This year, he reported to camp, telling ESPN he did not hold out "because I know I have a great team."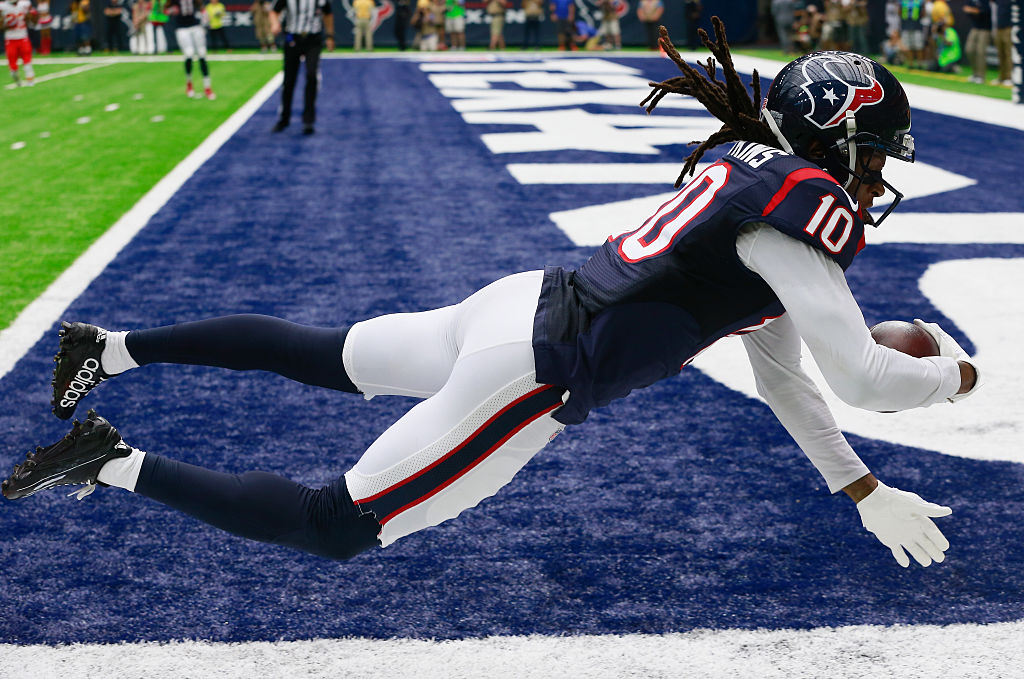 Due to a hand injury, Hopkins has not practiced since the team's first preseason game on Aug. 9.
The Texans kick off the 2017 football season on Sept. 10 against the Jacksonville Jaguars.  Hopkins is expected to be ready for this game.
In other Texans football contract news, tight end C.J. Fiedorowicz agreed to a three-year contract worth $21.5 million, including $10 million guaranteed, as reported by the Houston Chronicle.
In other big NFL deal news, Detroit Lions quarterback Matthew Stafford became the highest-paid NFL player on Tuesday, when he signed a five-year contract extension which will earn him around $27 million per year.