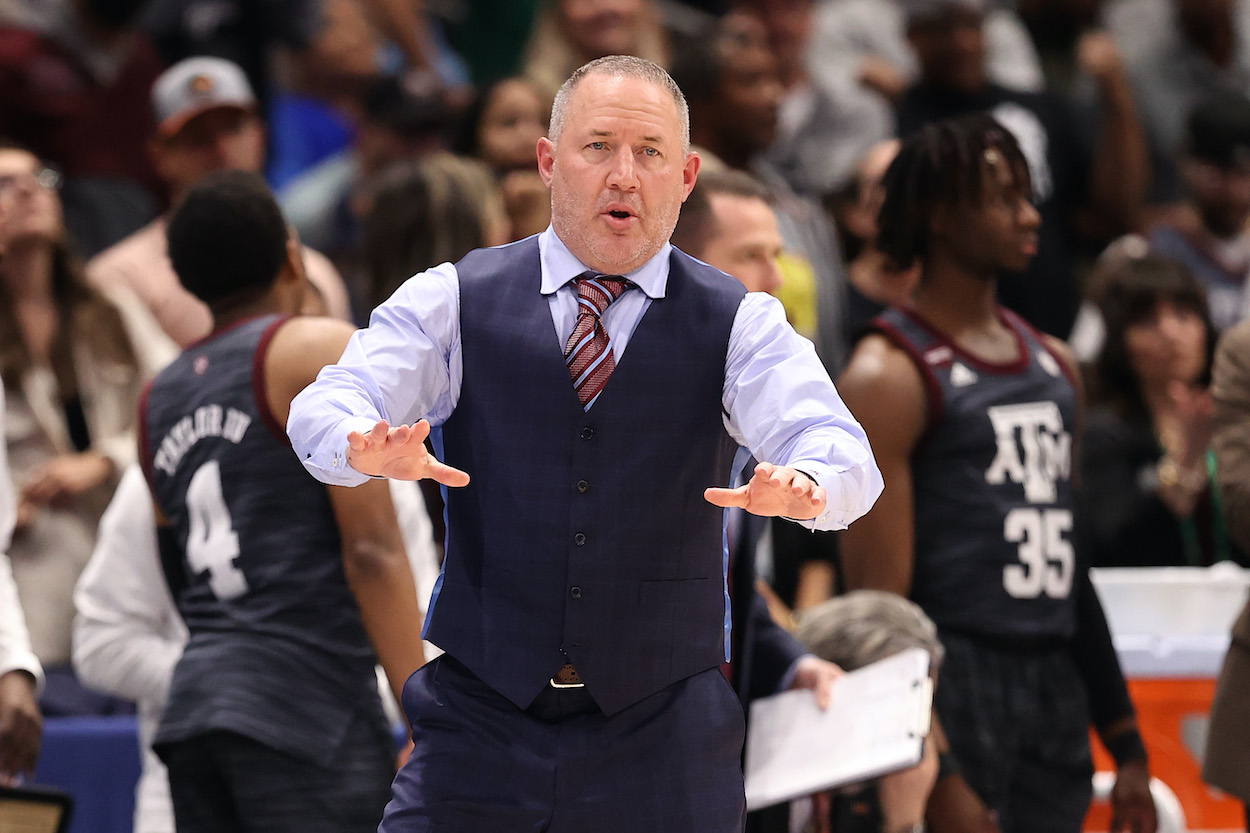 Texas A&M Head Coach Buzz Williams Stays 'Grounded' by Writing 180 Thank You Notes Every Month
Buzz Williams loves writing thank you notes, and he even forces his players to write them often.
How many thank you notes have you written in your life?
10?
50?
If you're really into that sort of thing, maybe 100?
Thank you notes have gone out of style in recent years due to nearly every part of life moving online, but Texas A&M head coach Buzz Williams refuses to let go of the time-honored tradition. In fact, he makes it a point to write 180 thank you notes every single month.
Wait, what?
Buzz Williams is as old-fashioned as it gets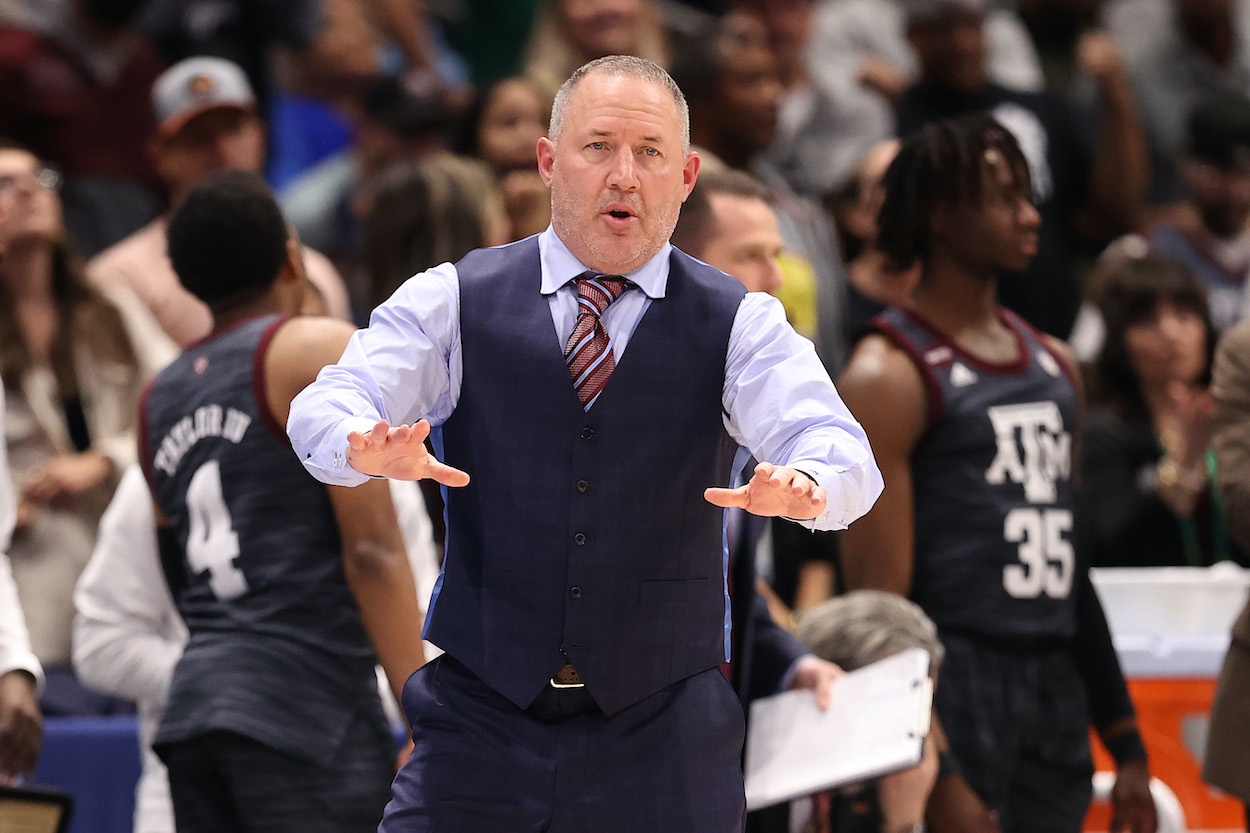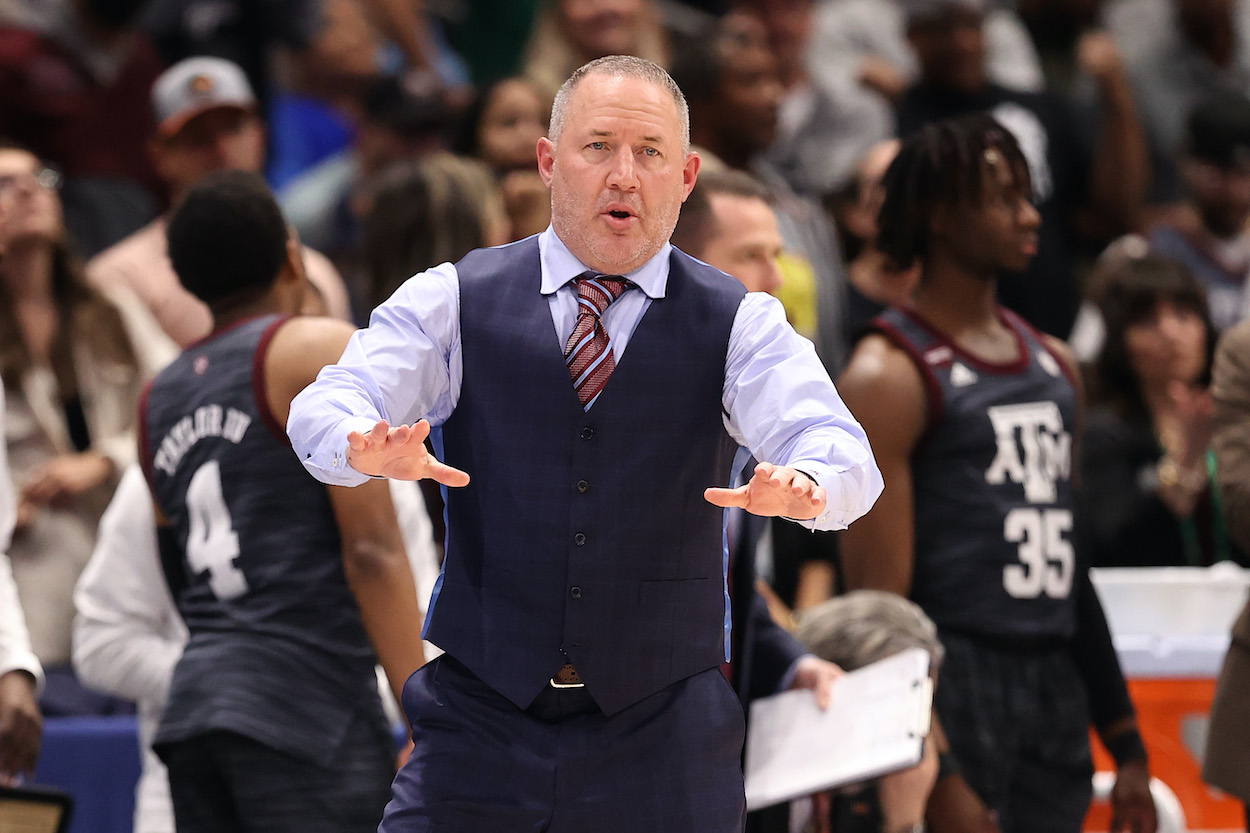 There aren't many old-fashioned coaches left in college basketball, but Williams is surely one of them. In a recent interview on Barstool Sports' Pardon My Take podcast, the Texas A&M head man revealed he rarely goes online and reads as many books as he can in his spare time.
"I literally don't use a computer," Williams said. "I read four books at a time, and I read one book per week, and I've done that for years."
Ever since he first became a head coach in 2006, he's committed to what he calls the "WCET."
"If you looked at my calendar right now — this is my 15th year as a head coach — that daily discipline is: write, call, email, text. So, if you looked at my calendar, there's nine disciplines per day that I do. I'm gonna have a quiet time for one hour every morning. I'm going to read one book a week."
But Williams' old-school style goes far beyond just quiet time and reading.
Williams writes 180 thank you notes every month
Williams still believes in the lost art of thank you notes, but not just for the birthday gifts he receives. No, the 49-year-old actually finds 180 reasons to write a thank you note every single month. He keeps a rotating list of 120 names to write to every month, and he adds an additional two names every day.
"So, I write 120 people. Sixty are to develop a relationship with, 30 are the people that, in essence, I work for, and 30 are connected to the game of basketball, regardless of where I'm employed. That's 120, and then I write two thank you notes every single day, so, that's 60. So, it's 180 notes that I write every month."

Buzz Williams
Williams adds more names to his thank you note list after hearing of a Texas A&M student receiving a grant or reading about a local hero in the paper. He believes everyone deserves a pat on the back, even if it comes from a stranger.
"That helps keep me grounded," he said. "I want to write thank you notes. It keeps my heart in the right place. I want to learn. I want to read. I want to study. It's the only way I can be malleable enough to keep up with the pace of this business, the pace of this world."
Texas A&M players also have to write thank you notes
Williams is such a firm believer in thank you notes that he makes his players write them every night before a game. The only rule is they can't write a note to someone they've previously written to, and no one can eat dinner until everyone has submitted their letter.
"The first person they're gonna write is their mom. The second person they're gonna write is their grandma. The third person they're gonna write is their aunt. The fourth person is if there is a male figure in their life, but when you get to like number five or six, they don't know who to write," Williams said. "Most of them have never written a thank you note. They don't know how to address the envelope. They don't know the person's address.
"So that has been a tradition for, I guess 15 years now. If we spend a night in a hotel, before you eat the dinner you have to write a thank you note. That's the ticket to eat."
A little harsh? Maybe, but Williams believes he's teaching his student-athletes valuable lessons they'll use for the rest of their lives.
Like Sportscasting on Facebook. Follow us on Twitter @sportscasting19.