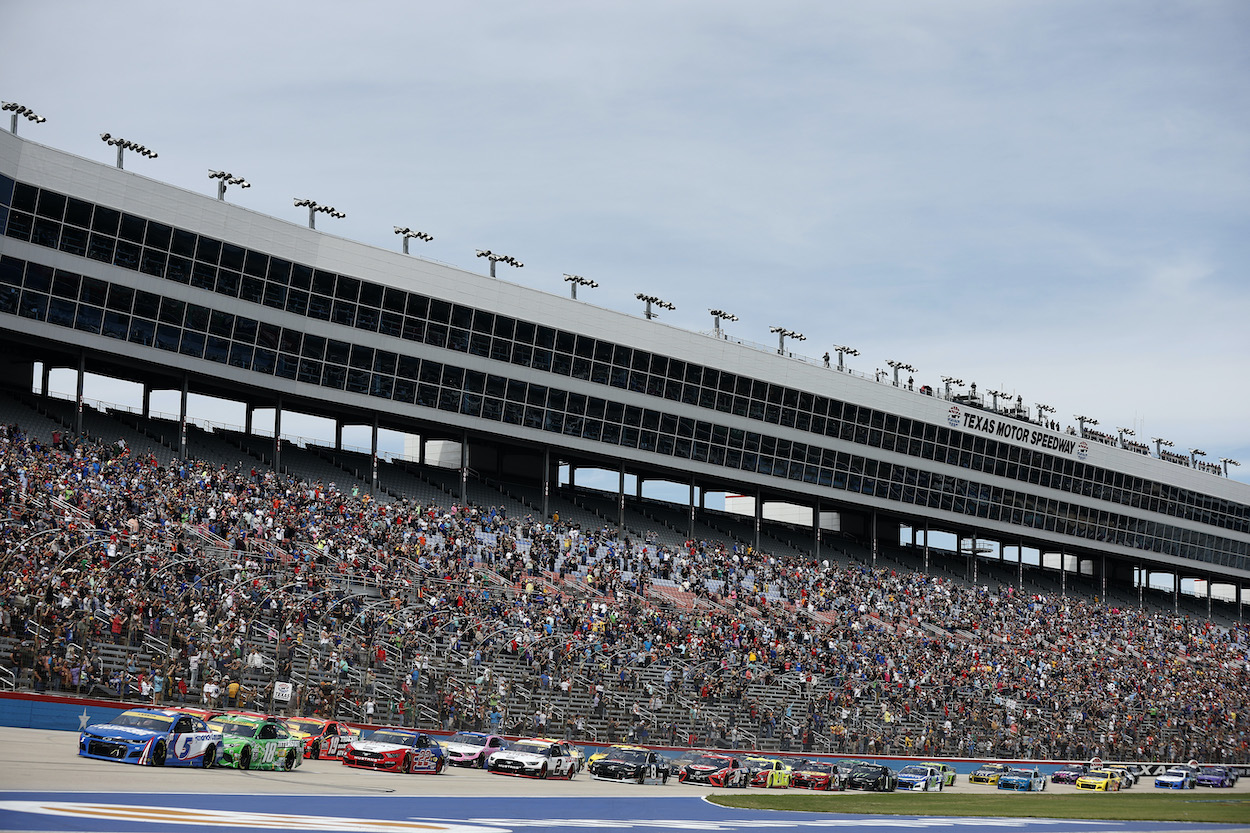 Texas Has Been Center of Motorsports Universe in the Last Week but Don't Let Dramatic Difference in Crowd Size Between Formula 1 and NASCAR Fool You
Some NASCAR fans fear F1 is taking over in motorsports popularity just by the sheer difference in numbers between the two series this past week in Texas. A deeper look reveals that's not the case.
It's undeniable. F1 is surging in popularity in the United States. Look no further than Austin, Texas, and the U.S. Grand Prix, where a record crowd is expected to attend this weekend's race at Circuit of the Americas. While some might suggest those attendance numbers indicate it's overtaking NASCAR, it's time to pump the brakes and put it all in context.    
Texas is center of motorsports universe and shows big difference in attendance between NASCAR and F1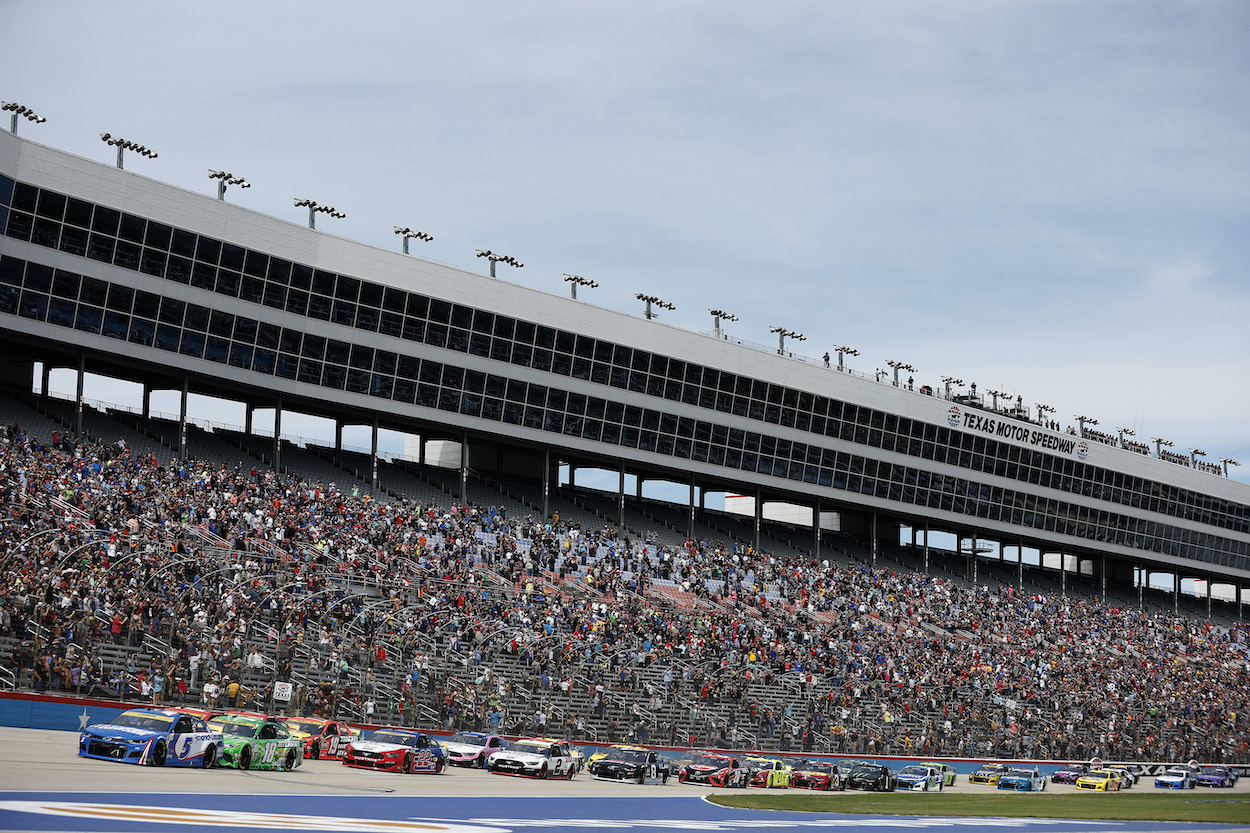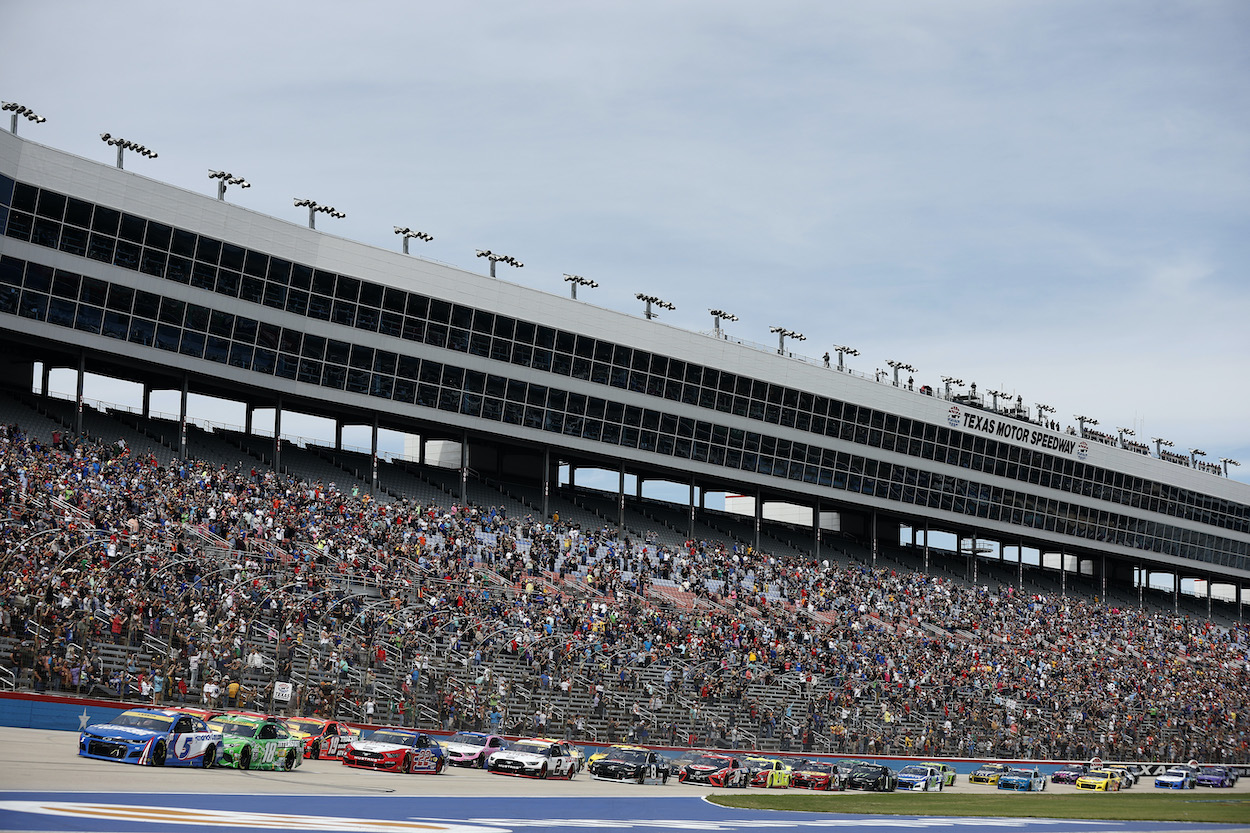 The NASCAR Cup Series made its way to the Lone Star State last week for a Round of 8 playoff race at Texas Motor Speedway. When drivers looked up into the stands, it was nowhere near capacity. There were plenty of fans dressed up as bleacher seats. 
Fast-forward a week and just over 200 miles to the south in Austin for the Formula 1 U.S. Grand Prix. Throughout the three-day weekend, track officials at COTA estimate to have around 360,000 fans attending the event, with one-third of that number on the actual race day. The total number is a record for a U.S. Grand Prix, edging out the inaugural event in 2012. 
"This is a historic event," COTA CEO Bobby Epstein told a small gathering of local media. "I mean, this is the equivalent of four Super Bowls, and we're doing it all in one weekend." 
NASCAR Cup Series drivers taking notice
The "Drive to Survive" docuseries on Netflix has been credited for a large part of F1's growth in popularity, especially with the younger generation. This week, with both series racing in the same state within days of each other, it was convenient to compare the dramatic difference in number of fans between NASCAR and F1. And it's something that even got the Cup Series drivers talking.
"It's super fun to watch (F1), and they've got a lot of traction right now," Chase Elliott, who attended an F1 race in Belgium in 2017, told reporters this week. "I don't know if that is just because of the Netflix series, or what exactly it is that has driven some of that at least here in the United States. Obviously, they have a super interesting dynamic with how the TV broadcasts work, and ESPN getting those rights and being able to show that here in the U.S. I feel like that probably has a little bit to do with it.
"They've done a good job. I feel like they talk about the right things on their TV broadcasts, and the racing has been really good in my opinion this year. Obviously, a great battle with (title contenders) Lewis (Hamilton) and Max (Verstappen). I don't know what's led to it, but whatever started that process of those right decisions. Maybe luck of the draw of having some great racing this year with some extra eyeballs kind of at the same time — a right sequence of events for them. But they've got a good thing going."
Denny Hamlin has never been to a race but admitted an increased interest in F1 this year 
"This year I've probably watched more races than I have my whole life, for sure," Hamlin said. "Some of that is driven by social media. My friends are tuning into it. You see that the American press is giving it more attention this year."
While Hamlin admitted he's more interested, he also thinks NASCAR could take some lessons from F1 and improve its product off the track. 
"I think Kenny Wallace actually posted a very good question this week asking 'What is it? What is people's infatuation with it right now?' because when you talk about how critical fans or media or whoever might be of our racing in NASCAR, it's head and shoulders above anything going right now. The show is good. Why can't we get people to turnout? Texas was just a big disappointment seeing what was up in the stands there, and yet we are talking about the biggest crowd in history showing up for COTA F1 race next week.
"So, there is some kind of disconnect that's going on that's not making this deal work, but I would love to see us have more of an F1-style approach to a race weekend and how we host hospitalities, parties, just all of those things. There's just got to be more to it than us showing up and racing like we are doing right now."
NASCAR shouldn't panic because it's simply a matter of supply and demand
While Hamlin is hopeful that NASCAR can find ways to improve the overall product, many NASCAR fans have taken to social media and expressed concerns with the attendance numbers between the two types of racing in Texas in a week and suggested F1 is overtaking NASCAR in overall popularity.
However, when you put it into context, the difference isn't so different and can be explained when you focus solely on what's happening with F1. Yes, it's growing in popularity. But the timing of everything that's happening is crucial. 
For starters, this is the only F1 race in the U.S this year (NASCAR has 36 races for fans to choose from). That automatically produces higher demand. By comparison to other one-off sporting events in a country, look at the numbers of fans that turned out last weekend for the Jacksonville Jaguars vs. Miami Dolphins game in England. The winless Jaguars, who were the home team, and their No. 1 draft pick, quarterback Trevor Lawrence, drew just over 60,000 fans or just a thousand shy of capacity. In their first home game of the season in Florida, they drew just over 58,000 in a stadium that seats more than 67,000.
And most importantly, this is not only the lone race in the U.S. but the first one since 2019 due to the pandemic. F1 fans have been deprived of racing action in the U.S. for two years. That pent-up demand coupled with an increase in popularity from the Netflix show has created the perfect storm and record crowds in Austin.
That's not to say NASCAR can't learn some things from F1 as Hamlin suggested, like the parties and hospitality events. But to suggest that NASCAR should be in full panic mode because F1 is overtaking the motorsports market in the U.S. just isn't true.  
Like Sportscasting on Facebook. Follow us on Twitter @sportscasting19.