Texas Longhorns to Pay Football Players; Sky Refuses to Collapse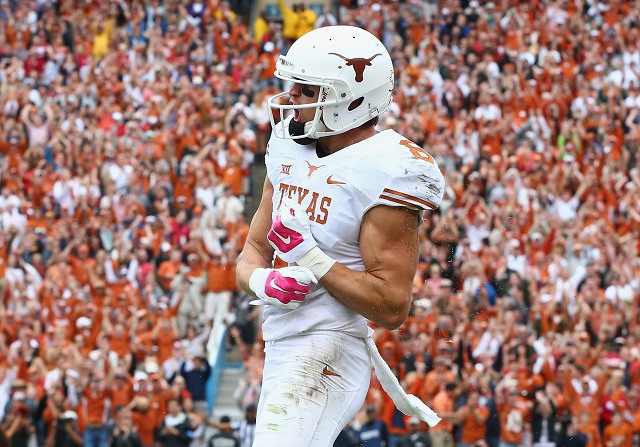 One of the lingering questions regarding the entire NCAA-athletes-shouldn't-be-paid crisis is how much each player will wind up getting if the athletes are indeed found to be eligible/worthy of earning income for their time, effort, energy, and mental health. For the Texas Longhorns, the largest earners in college sports, the number was $10,000, which "will cover college expenses that aren't covered by a traditional full scholarship and give each player $5,000 in compensation for the university's use of his image," The Dallas Morning News reports. That's $6 million, all told.
This means that each football player will be earning just less than 1% of what former athletic director DeLoss Dodds made in 2013, and as an entire entity will make 3% of what the program earned in revenue during that same time. For a group of people who make up a majority percentage of the interest in Texas college sports, this still seems low. On the other hand, even a little bit is better than nothing. It's also worth pointing out that the entire sports wing of the University of Texas's employees, roughly 350 people, is paid for entirely by men's basketball and football, a fact the school's director of women's sports, Chris Plonsky, told The Dallas Morning News.
The men's basketball players, to our knowledge, are also being paid, even if the original article doesn't state it — there aren't 600 football players each being paid $10,000, so if the math is correct, that's got to cover more than just that roster. Presumably, anyone who qualifies for a scholarship or as a school-sponsored athlete is covered. This is awesome, particularly when you consider how small the window of opportunity really is for many college athletes.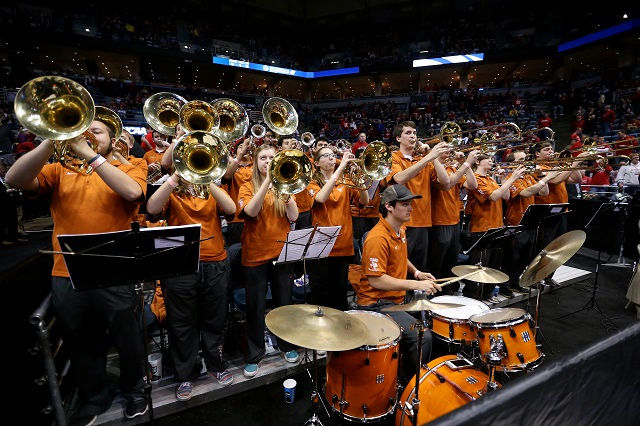 So what does this mean for smaller schools? That's the question at the heart of this discussion, right? Everyone knows that the University of Texas can get away with adequately compensating its athletes for all the money they've brought in, but what happens to the Division I schools that aren't rolling in dough? For one thing, we can't particularly imagine a prestigious sporting institution that would have its players' meager costs be the tipping point in their scholastic and athletic budgets, but if we did, we might surmise that the particular program could be due for a bit of financial restructuring.
College sports don't exist without their athletes. If the professional leagues want to maintain the status of the NCAA as a not-so-unofficial development league — one that exists at no cost to the professional side of the equation — and the NCAA wants to continue to reap immense profits from things like March Madness and college football in general, then the organization should probably give a tiny slice to the players, even if it means asking the higher-ups to, you know, rein in the excess in the name of education. Won't someone think of the children?