5 Things the Texas Rangers Need to Do to Win the 2017 World Series
As the Texas Rangers sadly learned, 95 regular-season wins guarantees you little more than a few days extra rest. In fact, it would have been more ideal if they ended the year as the wild card with better than 12 wins in the last 22 games. It's called momentum — and the Rangers had none of it.
With a boatload of talent, it is a wonder the team was excised so easily by the Toronto Blue Jays, who called on an injured closer to close out the Western Division winners. So now, it's on to next season. With a surplus of players at some positions and weaknesses at others, there may be a formula for an even better season next year. These are five things the Rangers need to do to make the 2017 World Series.
1. Get rid of Joey Gallo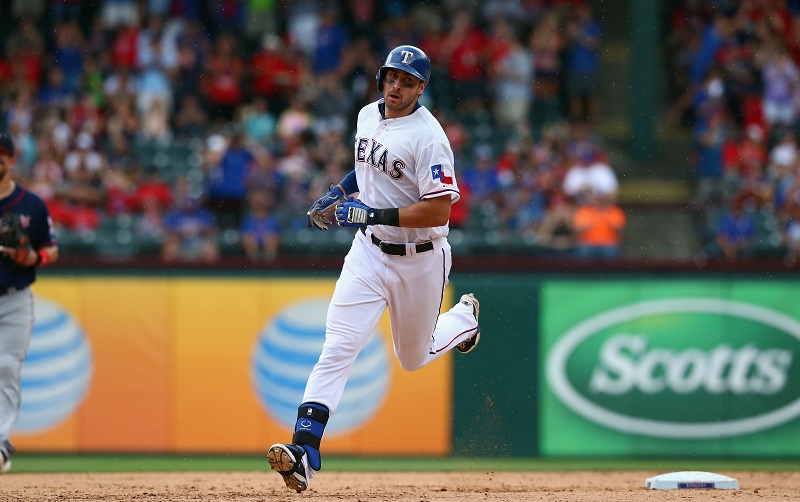 Joey Gallo — he of feast or famine at the plate — struck out 150 times while playing for the Round Rock Express (AAA) and another 19 times in 17 games with the parent club. Gallo hit one home run while playing for the Rangers and 25 with the team's minor league affiliate. He also led the Express with 13 errors while playing third base, which is three more than Adrian Beltre experienced playing the hot corner at the big-league level.
While it may be an unfair comparison, Gallo is reminiscent of Mike Olt, a Rangers first-round pick in the 2010 MLB Draft. A hulking slugger who could not take his collegiate success to the majors, Olt was part of a regrettable trade in which he accompanied Carl Edwards, Jr. and Justin Grimm to the Cubs for Matt Garza (ouch). Olt has 16 major-league home runs to his name. Like Gallo, may go down as one of those players who couldn't quite realize his potential.
The issue at hand: What can the Rangers get for Gallo? If they cannot land a decent starting pitcher or even a top-flight pitching prospect, it may be wise to let him try to develop some consistency with Texas and then trade him.
2. Develop a bullpen rotation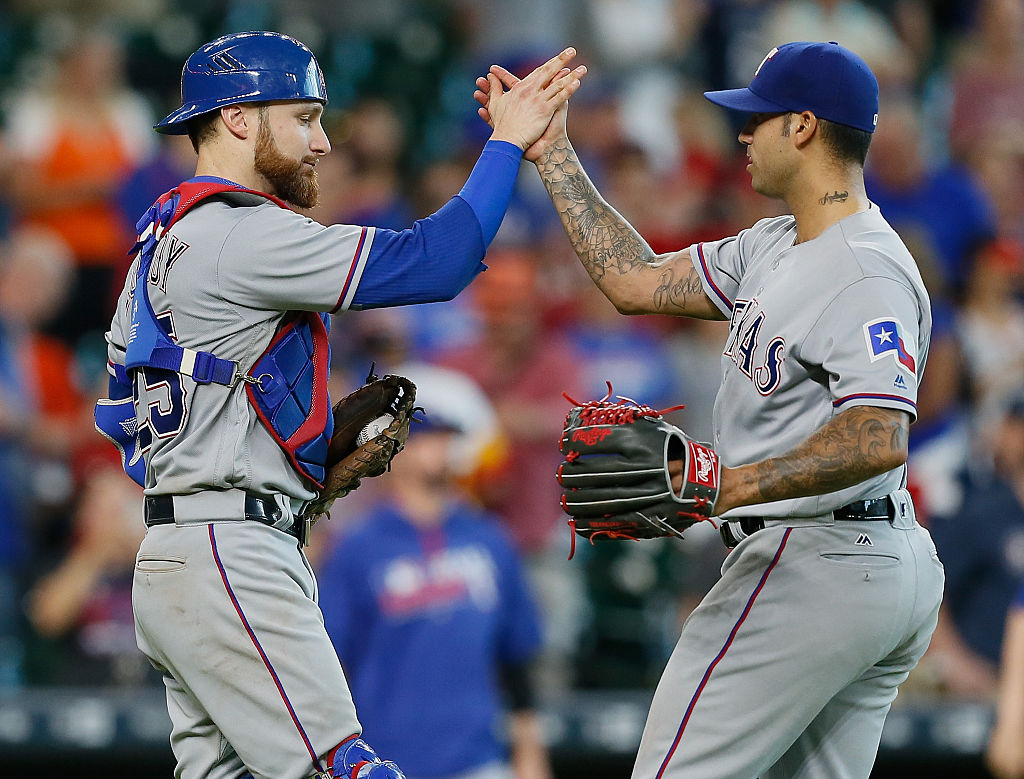 The most successful teams in recent years built a bullpen geared to come in after six innings and wrap things up. The Giants did this, as did the Royals, Cardinals, and other World Series champs in the past decade. This seventh-eighth-ninth trio lockdown is something the Rangers did not have in place, partially because their pen was wildly inconsistent.
For 2017, it goes like this: Matt Bush is your closer. Given his well-celebrated past, the pressure of a big inning is nothing to Bush. He throws heat and has a solid off-speed pitch. For the eighth, Jake Diekman is your man. Diekman throws hard from the left side and needs a little refinement in his command but his 26 holds led the team.
For the seventh, it may sound crazy but we'd go with Jeremy Jeffress. Yes, he has major off-field issues, but if there's one thing the Rangers are known for, it's taking players with personal problems and giving them the support needed to become stars. Jeffress is proven, and he has the heart and stuff needed to be first out of the pen.
3. Run more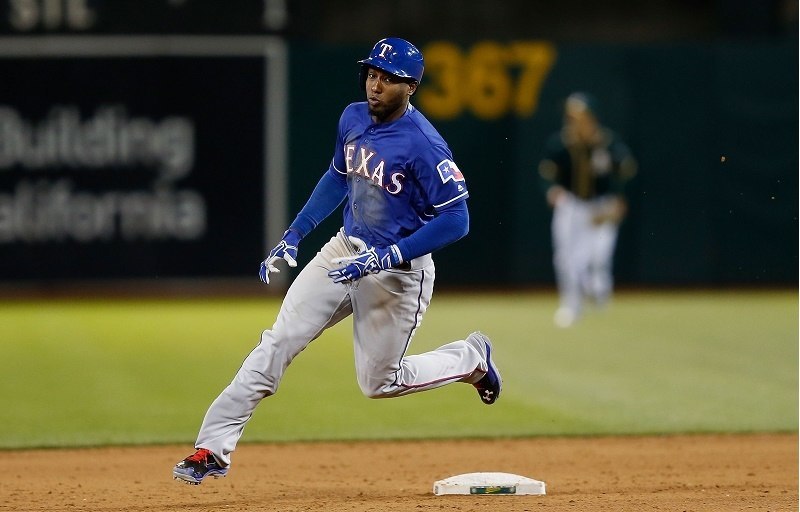 With only two players who totaled more than 20 steals, the Texas Rangers need to get a little action going on the basepaths. Yes, you don't want to take the bat out of the hands of the team's sluggers, but running (i.e. stolen bases) gives a team energy. With regular play, Jurickson Profar is dangerous on the bases and could easily be a 20-base threat.
4. Trade wisely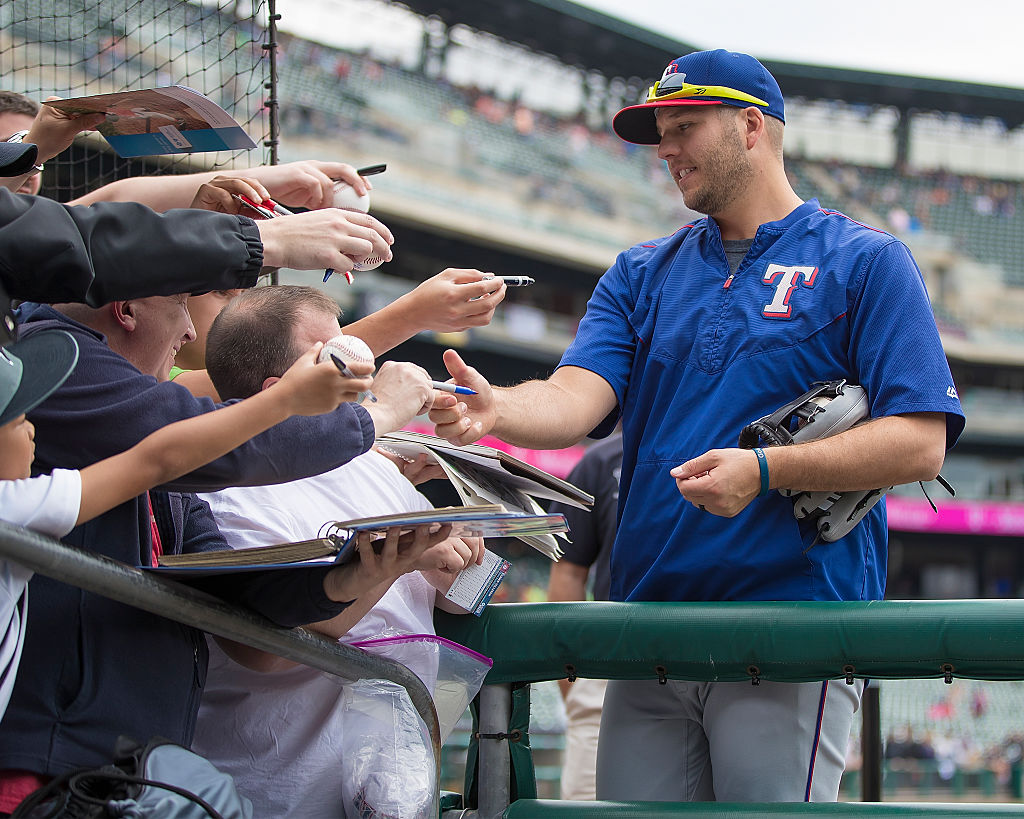 The free-agent market is nearly void of starting pitching, so unloading some of the team's so-so hurlers makes sense. No team has more No. 3 or No. 4 starters than the Texas Rangers. The same goes for middle relievers. It's time to send Chi Chi Gonzalez, Luke Jackson, Nick Martinez, Nick Tepesch, Shawn Tolleson, and Alex Claudio (for starters) to new teams in exchange for some prospects. 
5. Be prepared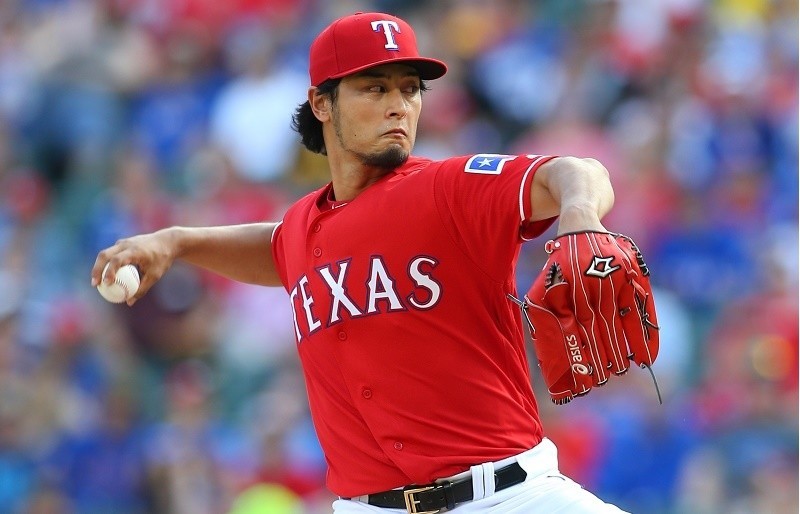 One thing the Texas Rangers are not big on is depth. The team learned that early in the season when Yu Darvish started the year on the disabled list. In the past few years, Darvish experienced injuries more than he's experienced good health. With the Japanese star as the team's No. 1 or 2 starter (depending on your POV), it's good to have backup. Once you get past Cole Hamels and Darvish, there's not much to get excited about in terms of top-flight pitching.
This could be Martin Perez's last year to live up to his potential. Additionally, the team is relatively weak in the backup catching department. Jonathan Lucroy will need some days off playing in the hot Arlington sun. Neither Robinson Chirinos nor Brett Nicholas elicits confidence. The same goes for third base as future Hall of Famer Adrian Beltre turns 38 next year. The answer appears to be Profar, who should be the Rangers version of Javier Baez.
Statistics courtesy of ESPN and Baseball-Reference.