Thaddeus Young Is the Under-the-Radar Acquisition Who Immediately Bolsters the Raptors' Contender Status
Toronto Raptors fans have reasons for joy at the NBA trade deadline. While the Raptors didn't acquire a star player, they got value from Goran Dragic's expiring contract and filled multiple roster holes by acquiring Thaddeus Young.
Shams Charania of The Athletic reported that the Raptors acquired Young, Drew Eubanks, and a second-round pick in exchange for Dragic and a protected first-round pick. It's a deal that makes sense for the win-now Raptors and a Spurs team looking for future assets. San Antonio is likely to buy Dragic out.
Young initially looked like a potential trade chip for the San Antonio Spurs. However, after falling out of San Antonio's rotation, it appeared more likely the Spurs would buy him out. Similarly, the Raptors faced the prospect of orchestrating a buyout with Dragic rather than attaining value in a trade. Instead, the teams came together on a deal.
The Raptors needed more rebounding and frontcourt playmaking. Young satisfies both requirements, and he's the kind of under-the-radar acquisition who could make Toronto a scary matchup come playoff time.
Thaddeus Young gives the Raptors a veteran presence and diverse skill set
Thaddeus Young has been in the NBA for 14-plus seasons. He's also adapted his game to fit a more modern style of basketball.
No, Young can't shoot from beyond the arc. But he's comfortable playing on the perimeter and making plays off the dribble.
Young only played in 26 games with the Spurs. Nevertheless, he was pretty effective in stretches, averaging 15.4 points, 9.0 rebounds, 5.7 assists, and 2.7 steals per 36 minutes. For those wanting a larger sample size, consider what Young did as a member of the Chicago Bulls last season.
In 68 games during the 2020-21 campaign, Young averaged 12.1 points, 6.2 rebounds, 4.3 assists, and 1.1 steals. He hounded the offensive glass, pulling down 2.5 offensive rebounds per contest. The former Georgia Tech standout also proved a valuable screener, ranking near the top of the NBA in screen assists, per NBA.com.
But Young's value isn't limited to the offensive end. He draws charges and contests on the interior. His length also benefits his ability to make plays in the passing lane.
The Spurs did well to get a first-round pick for Young at the NBA trade deadline, a choice that is likely to convey to San Antonio because it's only lottery protected. Still, the Raptors receive a high grade for acquiring a player who fits their scheme and should immediately contribute to winning.
Toronto fills a frontcourt need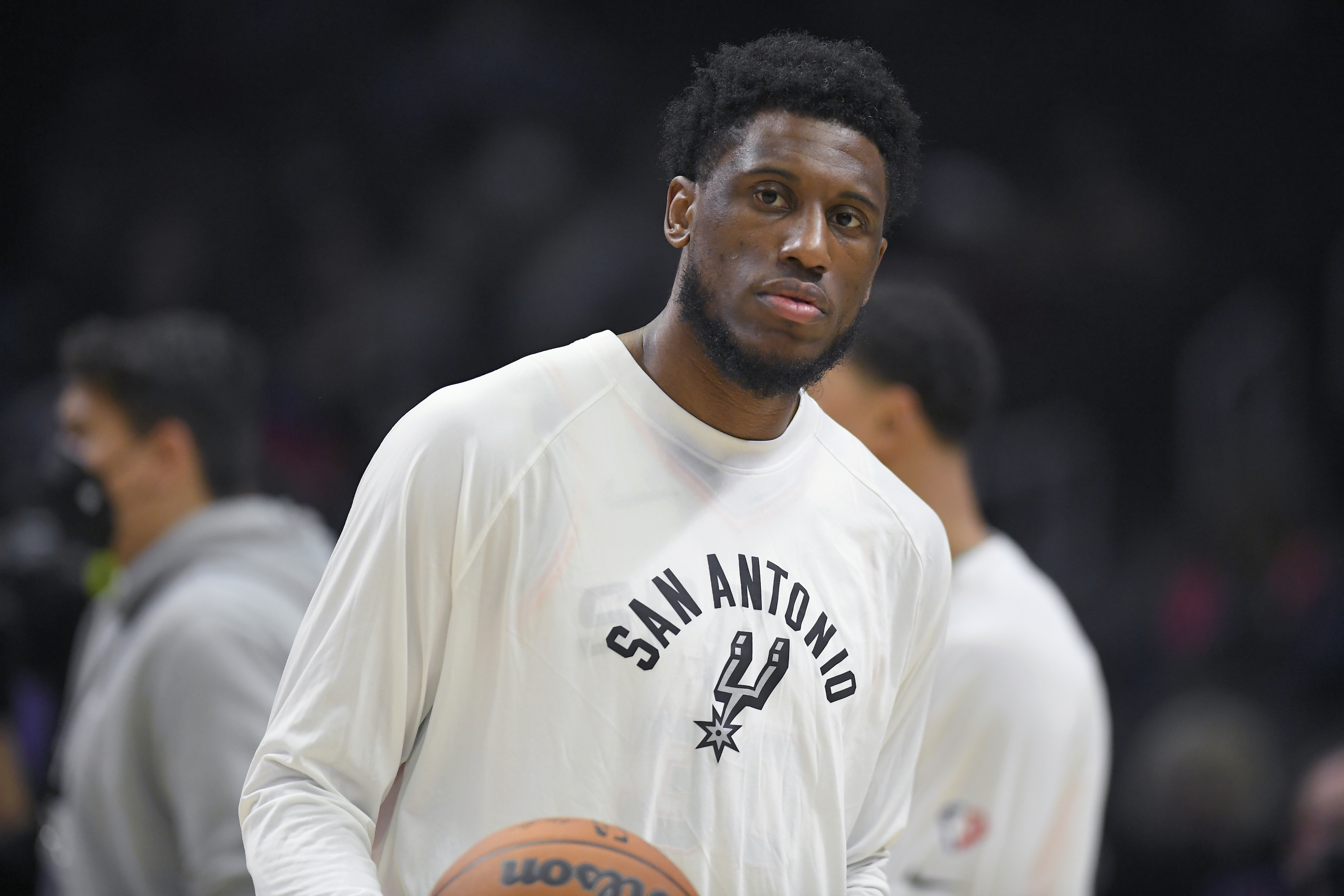 Thaddeus Young has the kind of two-way value that could have helped several contenders at the NBA trade deadline, including the Phoenix Suns. Instead, he'll take his talents to "The 6ix."
Some might argue the Raptors needed more of a true center, considering nobody on the roster is over 6-foot-9 and they rank last in defensive rebounding. However, Young can play as an undersized big, and he gives something Toronto's other bigs cannot.
Neither Precious Achiuwa nor Khem Birch have much to offer the Raptors as playmakers. It puts extra pressure on Fred VanVleet and Pascal Siakam to create, particularly given Gary Trent Jr. is more of a pure scorer and OG Anunoby is only just starting to unlock his playmaking chops. Indeed, the Raptors rank just 28th in the NBA in assists.
Young can immediately slot in and give Toronto more creation in the second unit. He springs guys free with rub screens off dribble hand-off actions and has the patience to let sets develop, spotting baseline cutters coming off pin-down screens.
Additionally, Young's willingness to contest and muck things up down low makes him an upgrade on that end over especially Achiuwa, who has a negative defensive box-plus minus value.
But the most critical element to the young acquisition might be how it fully unlocks VanVleet and Trent.
Maximizing Fred VanVleet and Gary Trent Jr.
VanVleet's two-way excellence earned him his first All-Star selection and a place as Toronto's new Kyle Lowry. Trent is coming off a January in which he averaged 21.2 points, and he has a 62.2% true shooting mark in February.
Young can make both guys even better.
One of Young's biggest strengths is his ability to create space as a screener via dribble-handoffs. Given how well both VanVleet and Trent shoot the ball from deep, it affords both guys greater opportunities to pull from beyond the arc and generate offense coming off screens, with VanVleet also having the ability to make plays getting into the painted area.
Envisioning Young-Siakam screen-and-rolls is every bit as fascinating. Siakam has shown more comfort as a screener, and Young's ability to handle the ball and barrel to the bucket could make short-roll sets a boon for the Raptors.
Thaddeus Young isn't the biggest name. Still, he plugs some holes for the Raptors and makes them that much more competitive in a tight Eastern Conference.
Stats courtesy of Basketball Reference unless otherwise noted.
RELATED: Scottie Barnes Might Be the Rookie of the Year — and Toronto Raptors Fans Have Masai Ujiri to Thank for it