That Time Golfer John Daly Passed Out at a Hooters and Had to Spend the Night in Jail
Golf is played in intervals of only a few seconds. A critical, measured putt. A slicing drive. A flawless escape from a bunker. Despite this, many golfers train extensively in the gym. This is not the case for John Daly. A golf pro who's spent his life embracing who he is, Daly's penchant for excess has brought him millions of fans — and no shortage of trouble. 
John Daly's history on the tour
RELATED: John Daly's 4 Divorces Forced Him to Take a Huge Financial Hit
Most of the recent media attention around Daly has been regarding his son. "Little John" is coming up quickly in the junior circuit and may someday play on the tour himself. But there are certain aspects of Daly's game he might hope aren't hereditary.
Since Daly began his pro career in 1986, he's had regular run-ins with the PGA. However, he's also managed to win both the PGA Championship in 1991 and The Open Championship (British Open) in 1995. Daly's long drives make him an absolute blast to watch, and he's certainly made a name for himself.
Much like Charles Barkley and Michael Jordan, Daly's love of golf has been intertwined with a love of gambling. As a professional PGA player, Daly doesn't get the chance to gamble on the course like Barkley and Jordan. But he still found plenty of chances to light money on fire.
One of his most high-profile losses clocked in at over a million and a half dollars. Losing the $750,000 he had just won after a tournament and then doubling that amount, 2005 wasn't a great year for Daly. From a media standpoint, however, it would be much better than three years later.
Daly's Hooters incident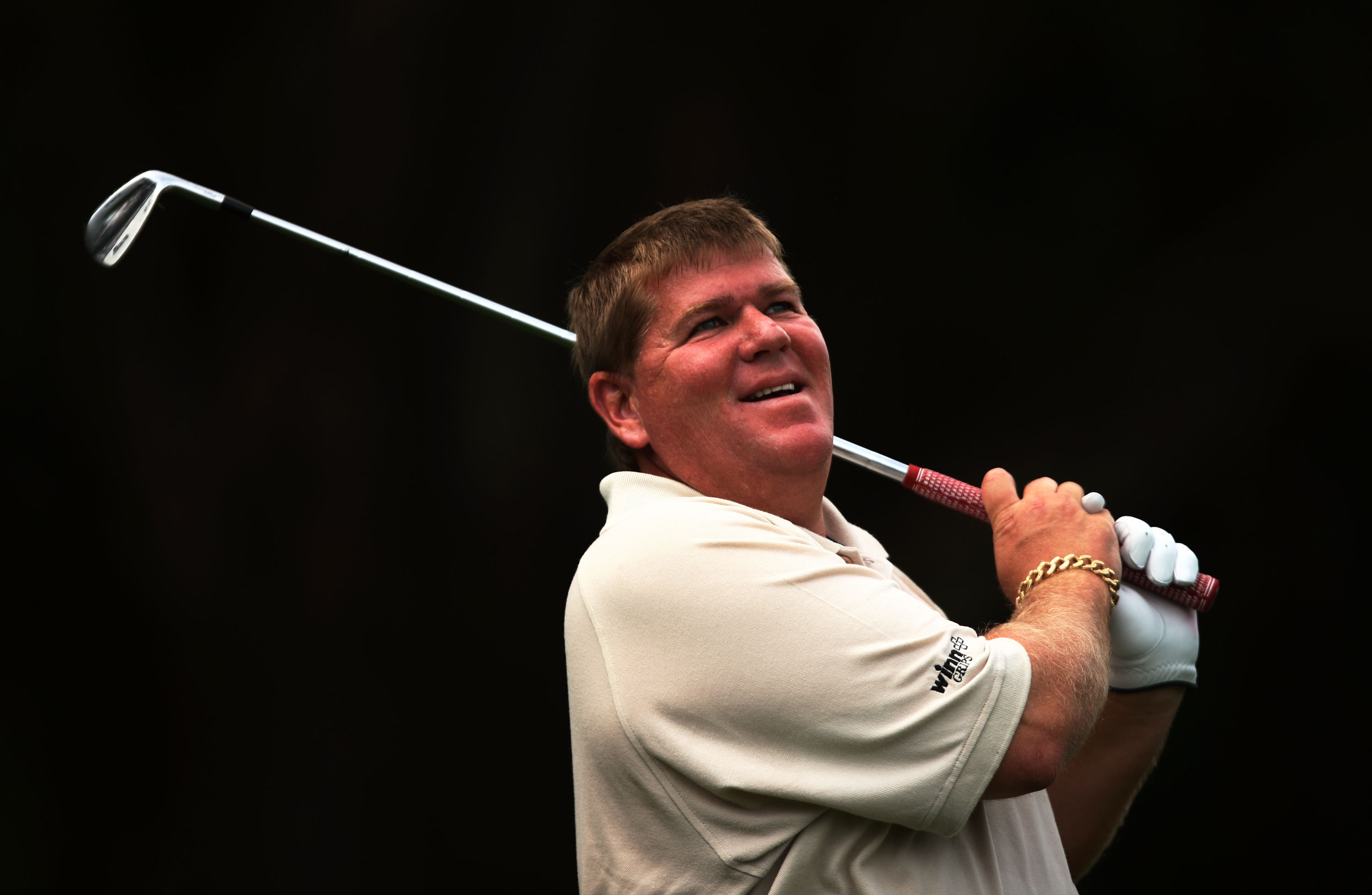 RELATED: John Daly's Arkansas Upbringing Perfectly Explains His Rebellious Golf Career
In 2008, John Daly passed out at a Hooters restaurant drunk. He had to spend the night in jail. CNBC reports that the restaurant chain chose not to drop Daly as a sponsored athlete. Daly famously said, via ESPN, is: "I've been honest with a lot of the problems I've had in life. Everybody has problems. They can relate to that." It's a refreshing amount of candor from a sport that does everything they can to seem flawless.
That's a lot of the reason Daly has been so popular. There are many athletes that would never allow themselves to pass out drunk at a Hooters–or even to be sponsored by them in the first place. But Hooters is an American institution, and so is Daly.
Everyone can relate to something in Daly's career. Whether it's his love of long drives, his pure power, or his off-the-links conduct, Daly has managed to be himself. And even at his lowest points, Daly has managed to keep attention on himself for the right reasons.
Daly's future at 50+ years old
For over 25 years, Daly has won tournaments, made headlines, and hit the ball a long, long way. Now that he's made it to age 50, he is eligible to compete on the PGA Tour Champions circuit.
Exactly one year after he debuted on the Champions in 2016, Daly won his first tournament (the Insperity Invitational). The golfer hasn't picked up another victory since then, but he's been a consistent presence in the senior bracket.
Golf is a glamorous sport. Daly is an everyman, and it's been part of his appeal for decades. He doesn't particularly care about reputation or glamour. Fans can see themselves in Daly — the good and bad. The Hooters incident was certainly a low point in Daly's life, but he's unapologetically himself. It's not something he's wasted a lot of time regretting.