The 1 Obvious Sign Jerry Jones Kept Jason Garrett Around Too Long
The Dallas Cowboys are struggling this year. Despite sky-high expectations, they've been unable to compete with the league's best teams or put together any kind of consistent, excellent run. Many media members and fans are pointing the finger at head coach Jason Garrett.
Garrett has coached the Cowboys for so long that it almost defies logic. There is one obvious sign that Dallas owner Jerry Jones has kept Garrett around for too long. 
Jason Garrett's tenure with the Dallas Cowboys
Previously serving as their offensive coordinator for four seasons, Garrett has been the head coach of the Cowboys since 2010. His overall record is 83-66. His playoff record is 2-3.
During Garrett's 10-year run, the team has made the playoffs only three times. He's won three NFC East Division titles and the AP NFL Coach of the Year Award in 2016. 
Jones' comments about Garrett's future
Jones has been supportive of Garrett in the past. If he wasn't encouraging, Garrett would have been fired long ago.
However, Jones' recent comments on Garrett's status and the possibility of the Cowboys bringing in another coach were a bit vague. "The problem is you don't know who can guarantee you a Super Bowl," Jones explained. "I've seen a lot of coaches, I've seen their names mentioned but they can't guarantee me a Super Bowl or guarantee my players the Super Bowl."
The owner went on to say that despite lacking that guarantee, Garrett is a "qualified" person for the job. Jones ended by saying, "In my opinion, Jason Garrett will be coaching in the NFL next year."
Reading between the lines, one could take that to mean, "He'll be coaching in the NFL somewhere next year — but not here." It's hardly a ringing endorsement. 
One obvious sign that Jones kept Garrett around too long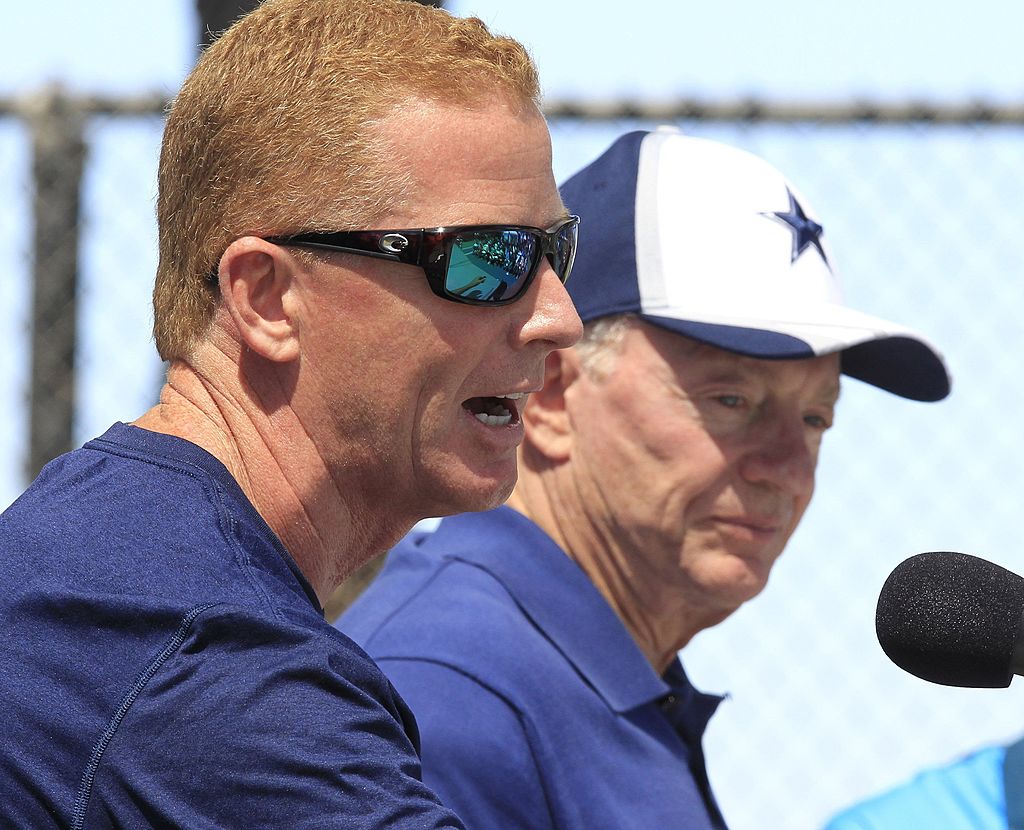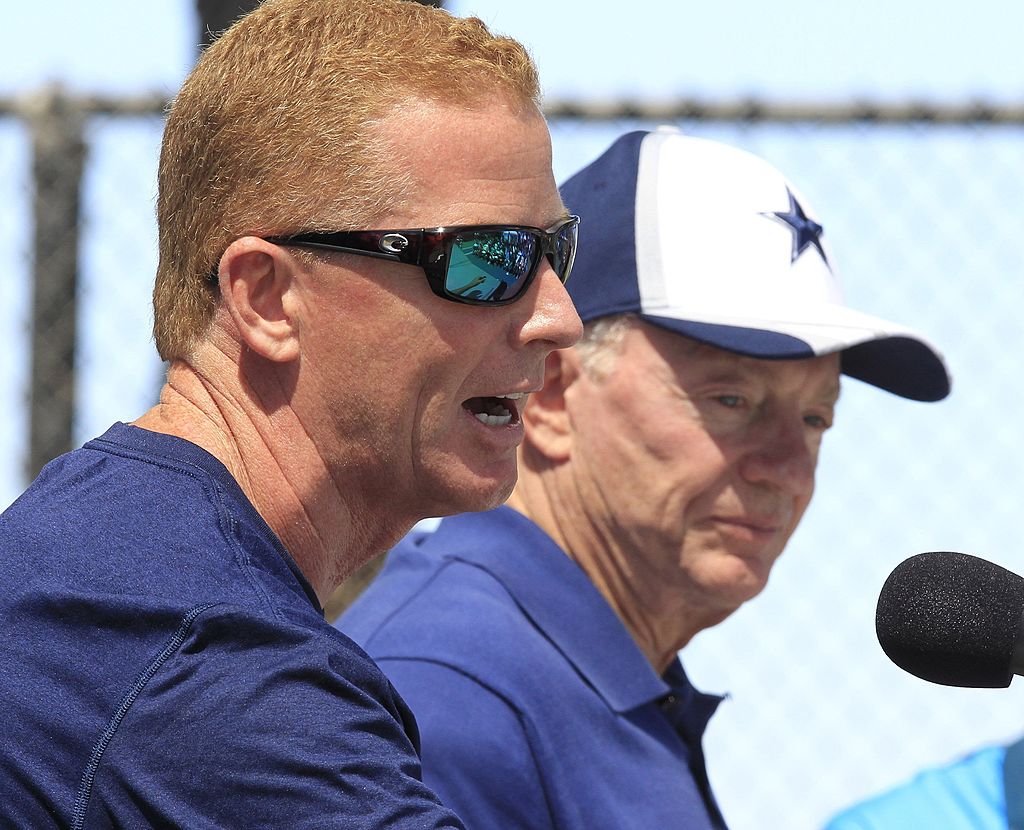 Jones has given Garrett a considerably long leash in Dallas. At this point, most coaches would've been dismissed long ago. But Garrett remains the Cowboys head coach — much to the chagrin of Cowboys fans. 
To determine how incredible it is that Garrett hasn't been fired, one statistic stands out. Take a look at the coaches with tenures longer than Garrett's:
Bill Belichick
Sean Payton
Mike Tomlin
John Harbaugh
Notice anything in common? If you said, "They've all won Super Bowls," you're correct. Garrett is the longest-tenured coach without a Super Bowl. Their teams moved on. Ron Rivera from Carolina is a perfect example: Despite a 2015 Super Bowl appearance and a generally successfully run as the Panthers' coach, it was time for a change this season. 
The NFL is a "win-now" league. Coaches typically get a few seasons to turn around their team's fortunes. If they don't show progress toward a Super Bowl, the team usually moves on.
In Garrett's case, it's astounding how long the Cowboys have held onto him with little to show for it. The Cowboys haven't even qualified for an NFC championship game under him, much less a Super Bowl. 
Dallas is playing badly this year. They'll likely make the playoffs by winning the NFC East, but it's a weak division so this won't be enough. Garrett will likely need a lucky run in the postseason to save his job.
It's hard to predict exactly what it will take, but an NFC championship game appearance would have to be the minimum. He may need more. Anything less and the Cowboys are just lining up for the same mediocrity Garrett's led them to over the last decade.