The 1 Person We Can Thank for Mickey Mantle Wearing No. 7 With the Yankees
In baseball, like all sports, a player's uniform number carries a lot of significance for them. The New York Yankees are no different, often honoring many of their players by retiring a number in that player's honor. One of these players included Mickey Mantle, who had his No. 7 retired by the team. But Mantle's path to that jersey number wasn't as simple as you may think. It involved a little bit of a winding road, and there's one person fans can thank for Mantle being able to associate himself with his iconic number.
The significance of the Yankees' uniform numbers
The Yankees are the single-most storied franchise in MLB history. They've had numerous Hall of Famers and other greats play for the team. Along with Mantle, other Yankee legends include:
Lou Gehrig
Joe DiMaggio
Yogi Berra
Joe Torre
Casey Stengel
Don Mattingly
Bernie Williams
Whitey Ford
One thing all those players have in common? The Yankees retired their numbers. That means no Yankee player will ever wear the number again. It also means the player (or manager, in some cases) receives a plaque in Yankee Stadium's Monument Park, which is located in the outfield of the Stadium.

Mickey Mantle is one of the players honored there for his illustrious career with the Yankees. One look at his stats, and it's easy to see why he remains a baseball legend.

Mickey Mantle's career overview
Mantle played with the Yankees from 1951-1968. He was another in a long line of Yankee greats, following in the footsteps of Joe DiMaggio and preceding players such as Thurman Munson and Reggie Jackson. Here's a brief overview of what Mantle accomplished during his career:
2,415 hits
536 home runs
1,509 RBIs
.298 batting average
.421 on-base percentage
Three-time American League Most Valuable Player
Triple Crown winner
Seven-time World Series champion
Hall of Fame inductee
If not for injuries suffered during his career, Mickey Mantle may have been one of the top five players of all time. As it stands, he was one of the greatest of his era and certainly one of the greatest Yankees' center fielders of all-time. And if not for a serendipitous act, it might be Mantle's No. 6 jersey that might be off-limits instead of the No. 7.

Here's who we can thank for Mickey Mantle wearing No. 7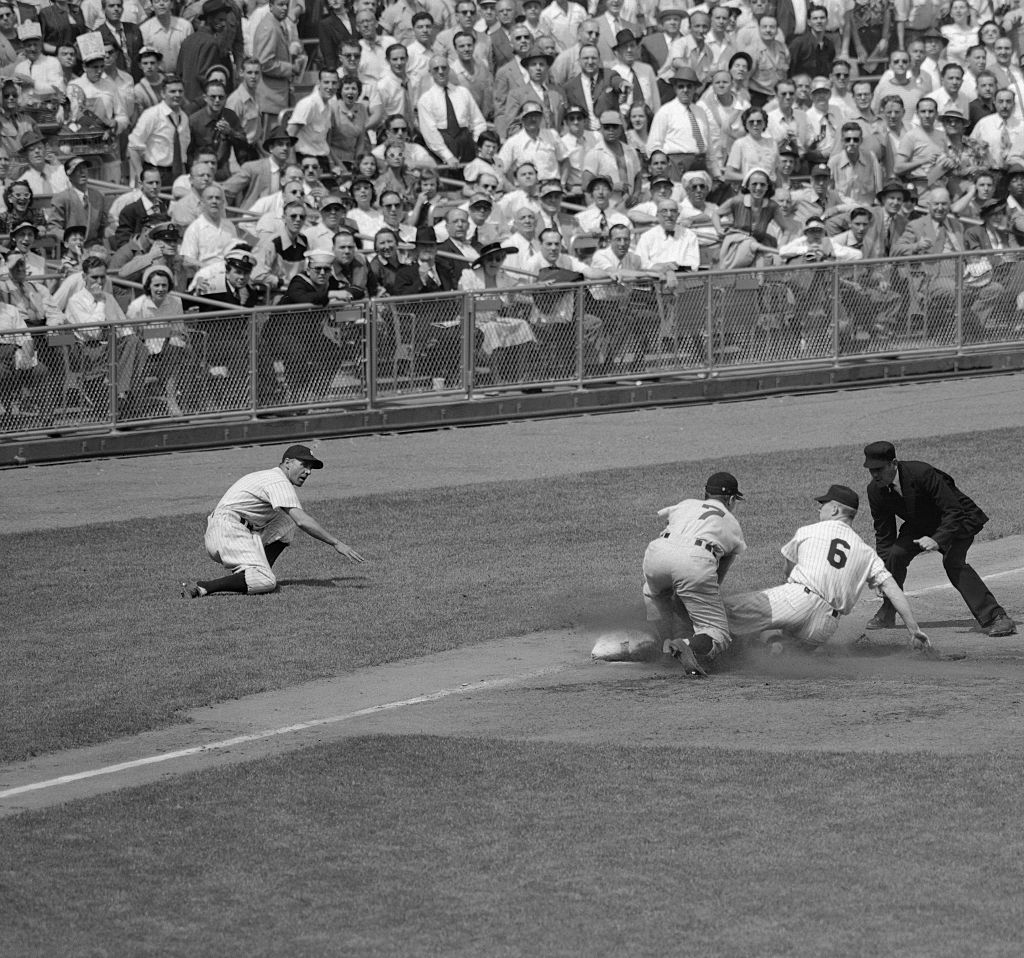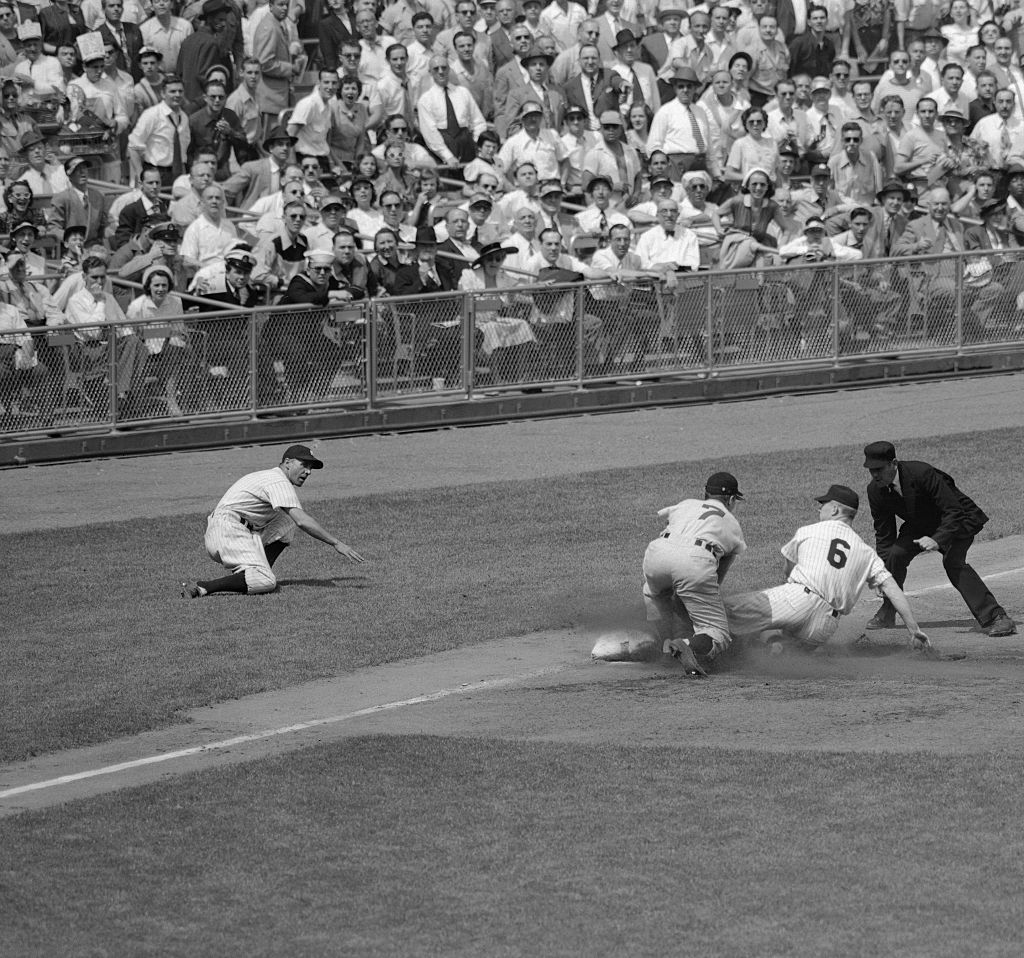 The Yankees tend to give lower numbers to prospects they value greatly. That's why they gave Mantle a single-digit number when calling him up in 1951. But it wasn't the number he'd become known for. MLB.com relates the story of Mantle's original number — six, rather than seven. He was supposed to be next in line following Babe Ruth (No. 3), Lou Gehrig (No. 4), and Joe DiMaggio (who donned No. 9 before immortalizing No. 5).

"So why do we remember him in a different number? Well, things didn't quite go as planned: He hit just .260/.341/.423 over his first 76 games, got sent down to Triple-A Kansas City in mid-July, and continued to struggle. He was even on the verge of quitting before a now-famous pep talk from his dad convinced him to stick with it."

When Mantle returned from Triple-A, the team's third baseman, Bobby Brown, wore the No. 6 jersey. Mantle switched to No. 7, and the rest is history. Mantle had a Hall of Fame career with the number he famously wore.

The No. 6 jersey eventually landed in good hands, however. Longtime Yankees' manager Joe Torre was given the number six when he took over managerial duties in 1996. Torre became one of the greatest managers in Yankees' history, winning four world championships in New York. Torre had his number retired alongside Mickey Mantle.