The 1 Reason Why John Madden Is the Greatest Coach Ever
An entire generation of football fans hears the name John Madden and think of a wildly entertaining and successful video game. They're not wrong; the Madden series is truly one of the most innovative sports games of all time. It revolutionized the niche.
Another slightly older generation hears the word Madden and thinks of one of the best color commentators of all time. They're not wrong either; Madden was the best football analyst of all time.
There's a third, older generation that associates Madden with his career as the head coach of the Oakland Raiders in the late '60s and '70s. While his post-coaching accomplishments may have overshadowed his coaching career, this doesn't make his achievements any less impressive.
If you ask some people, Madden may be the greatest coach of all time. There's one stat that backs up that claim. 
John Madden's career accomplishments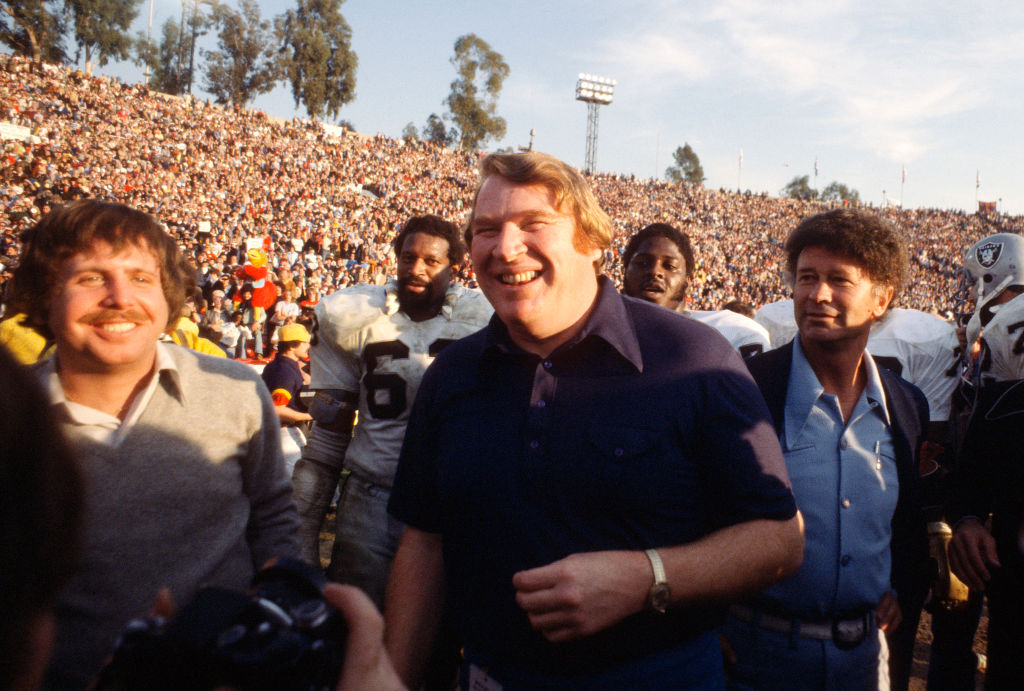 Madden led the Oakland Raiders from 1969-78. While his tenure was relatively short compared to other all-time great head coaches, it was no less impactful. Here's what he accomplished during his coaching career: 
Other notable coaches who served under Madden included future Seahawks coach Tom Flores and future USC and Los Angeles Rams coach John Robinson. Following his retirement as a coach, Madden moved to the broadcast booth.
The Raiders icon is best known for partnering with Pat Summerall on both CBS and Fox covering games. He also worked with Al Michaels on ABC's Monday Night Football. As noted above, Madden also lends his name to the most successful football video game of all time. 
Reactions to Madden's coaching career
Madden is regarded by many as one of the great coaches of all time. The comments from two people, in particular, capture the essence of Madden's greatness: his late former boss and Raiders' owner Al Davis as well as Madden himself. First, here's what Davis had to say about Madden: 
"I saw greatness in John and he lived up to it. I also saw a tremendous competitor who loved to win. John is a standard bearer, someone that players, coaches, fans and the Raider Nation can all look up to. One of his great virtues, the fire that burned brightest in him, was his love and passion for football, which was seldom ever equaled."
Madden's approach to his own coaching career is summarized best by his own comments, captured by the Pro Football Hall of Fame:
"Coaching isn't work. It's more than a job. It's a way of life … No one should go into coaching unless he couldn't live without it… Football is what I am. I didn't go into it to make a living or because I enjoyed it. There is much more to it than just enjoying it. I am totally consumed by football, totally involved. I'm not into gardening … or any other hobbies. I don't fish or hunt. I'm in football."
The one reason why Madden is the greatest coach ever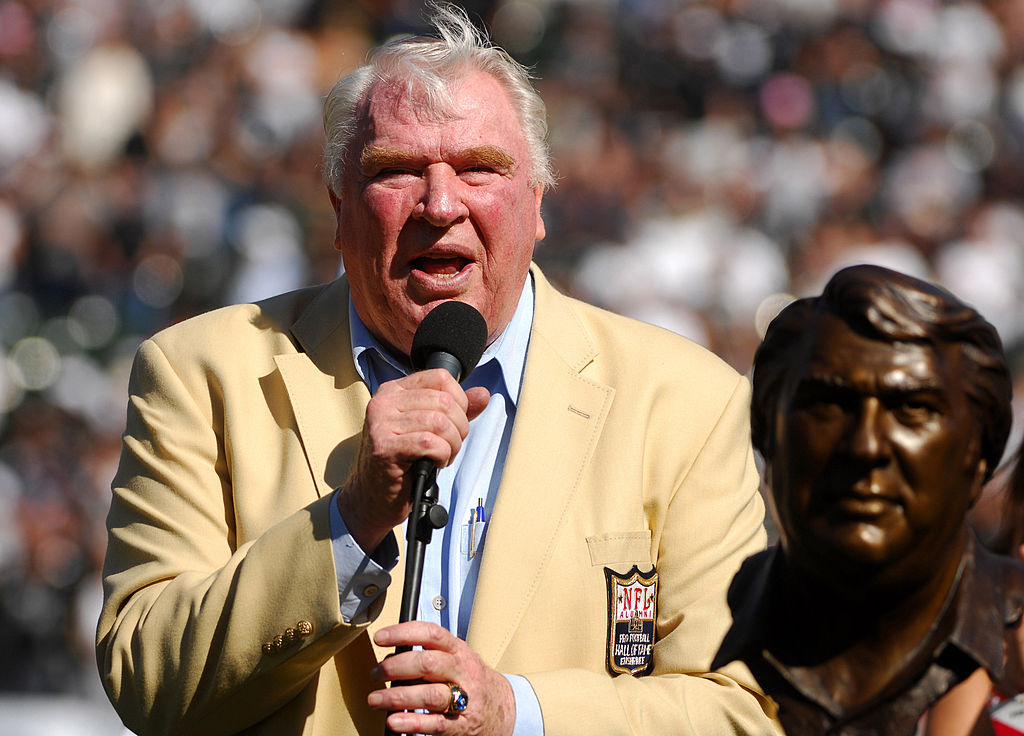 Madden may not have the legendary name of Vince Lombardi or the same number of Super Bowls as Bill Belichick. But he stands head and shoulders above the rest in one area: winning percentage.
In the modern era, no head coach has a higher winning percentage than Madden's .759. This puts him above Lombardi (.738), Belichick (.684) and Don Shula (.677). 
Madden may not be considered the greatest coach of all time due to his accomplishments off the field. But his winning percentage indicates he may have a rightful claim to that title.