The 1 Stat That Guarantees Andy Reid's Coaching Job in Kansas City
One of the hardest things for an NFL coach to do is win a Super Bowl. It means clawing your way through multiple teams within your division and conference, then toppling the best opponent from the other conference. As hard as it is, it often determines how a coach is perceived.
Andy Reid has never won a Super Bowl, but he is still one of the greatest coaches of the modern era. And there's a lot of data to back up this claim. One stat in particular essentially guarantees that he'll be coaching at his current job for a long time.
Andy Reid's NFL career begins with the Eagles
During his first head coaching gig, Reid led the Philadelphia Eagles to four NFC championship games and one NFC title. He came up short in his only Super Bowl showing, losing to the New England Patriots in 2004. After getting fired in Philly, Reid moved to Kansas City where he currently coaches.
Over the course of his career, Reid's win-loss record is 206-128-1 and his playoff record is 12-14. He's coached for 21 seasons, leading his teams to the playoffs 14 times. For all Reid's flaws — and he does have them — he has a brilliant offensive mind.
The 61-year-old has tutored many quarterbacks and coaxed them to great performances. Donovan McNabb, Michael Vick, and Nick Foles are three QBs who he developed in Philadelphia. And he's had similar success with quarterbacks in Kansas City.
Reid's success in Kansas City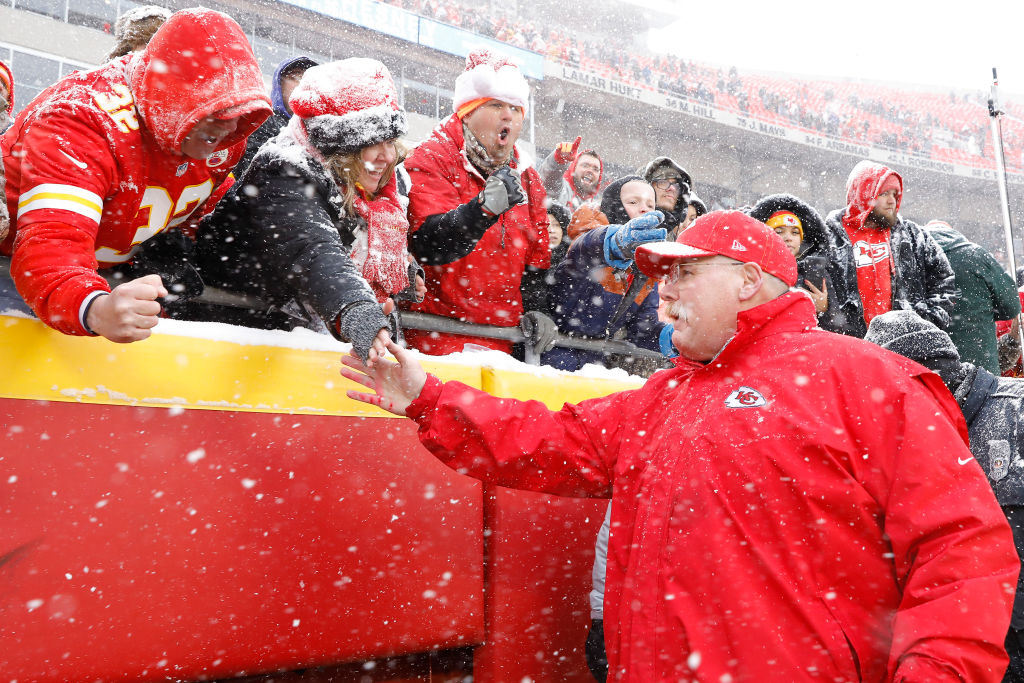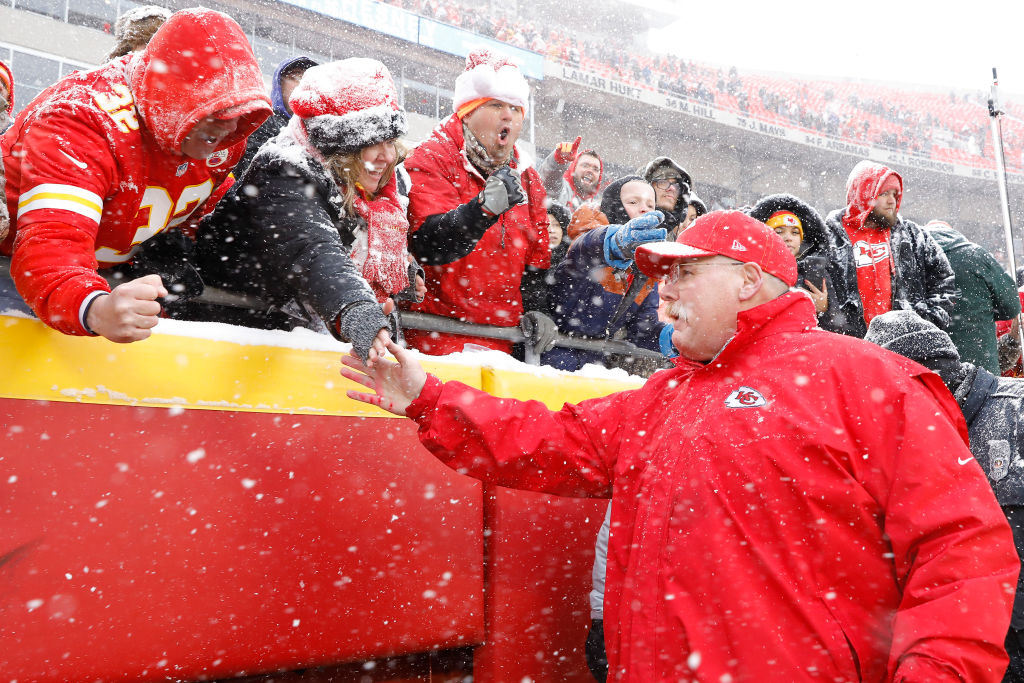 Reid took over in Kansas City before the 2013 season. With a record of 76-35, he's led the team to the playoffs six times since then. The play of Reid's quarterbacks has largely shaped his Kansas City tenure, much like his time in Philadelphia.
After San Francisco cast aside Alex Smith in favor of Colin Kaepernick, Reid picked Smith up. The young QB was incredibly productive in his five seasons in Kansas City. Then, Reid drafted and developed Patrick Mahomes.
In 2018, Mahomes had a legendary season in his first year as a starter. He won the league's Most Valuable Player Award, threw over 50 touchdowns, and led the Chiefs to the AFC title game where they came up just short against the New England Patriots.
Despite not getting the Chiefs over the Super Bowl hump, one number in particular practically ensures Reid's job security in Kansas City.
The stat that defines Reid's career with the Chiefs
The Chiefs have gone a mind-boggling 39 straight games losing by no more than one score. This includes regular-season and playoff games. You'll have to go back to Week 9 in 2017 against the Cowboys to find a game where Kansas City lost by multiple scores.
What's most impressive about this streak is that Reid is the only real constant. He's had multiple quarterbacks, including Smith, Mahomes, and Matt Moore. He's had two different offensive coordinators, Matt Nagy and Eric Bieniemy, and two defensive coordinators, Bob Sutton and Steve Spagnuolo.
Reid's consistent ability to prepare the Chiefs to play each week is uncanny. He's quite simply one of the best coaches to ever do it, and this streak is evidence. He'll likely be in Kansas City as long as he wants.
Follow more updates from Sportscasting on our Facebook page.