The 1 Thing Sean McVay, Matt LaFleur, and Kyle Shanahan Have in Common
The Washington Redskins are on a sustained run of chaos. Bad trades, mismanaged players, and losing seasons make up most of the struggling organization's headlines.
At first glance, head coach Mike Shanahan's era fits snugly with this negative narrative — four years of under .500 football, without a single playoff win. Fans derisively dubbed Shanahan and his pack of mostly unknown coaches "The Fun Bunch."
But maybe the coaching staff was not the problem. Under Mike, this supposedly hapless crew of assistant coaches were none other than Sean McVay, Matt LaFleur, and Kyle Shanahan.
'The Fun Bunch': Shanahans plus Matt LaFleur and Sean McVay
The original Fun Bunch were very different from today's Redskins. That pack of '80s offensive greats were part of a Super Bowl-winning campaign. So when Washington fans brought back the title for the relentlessly positive coaching staff that couldn't bring in enough wins, it dripped with sarcasm.
Mike brought on his son Kyle as offensive coordinator. This wasn't a surprise, as Kyle was already accomplished in the role with the Houston Texans. Two other 2010 hires raised eyebrows though: quarterbacks coach LaFleur and tight ends coach McVay. Neither had any NFL experience.
Their campaign to bring Washington winning seasons failed miserably. A closer look at the Redskins' run reveals a run of innovation that heavily influenced the offensive coaching styles throughout the league since.
The secret to coaching success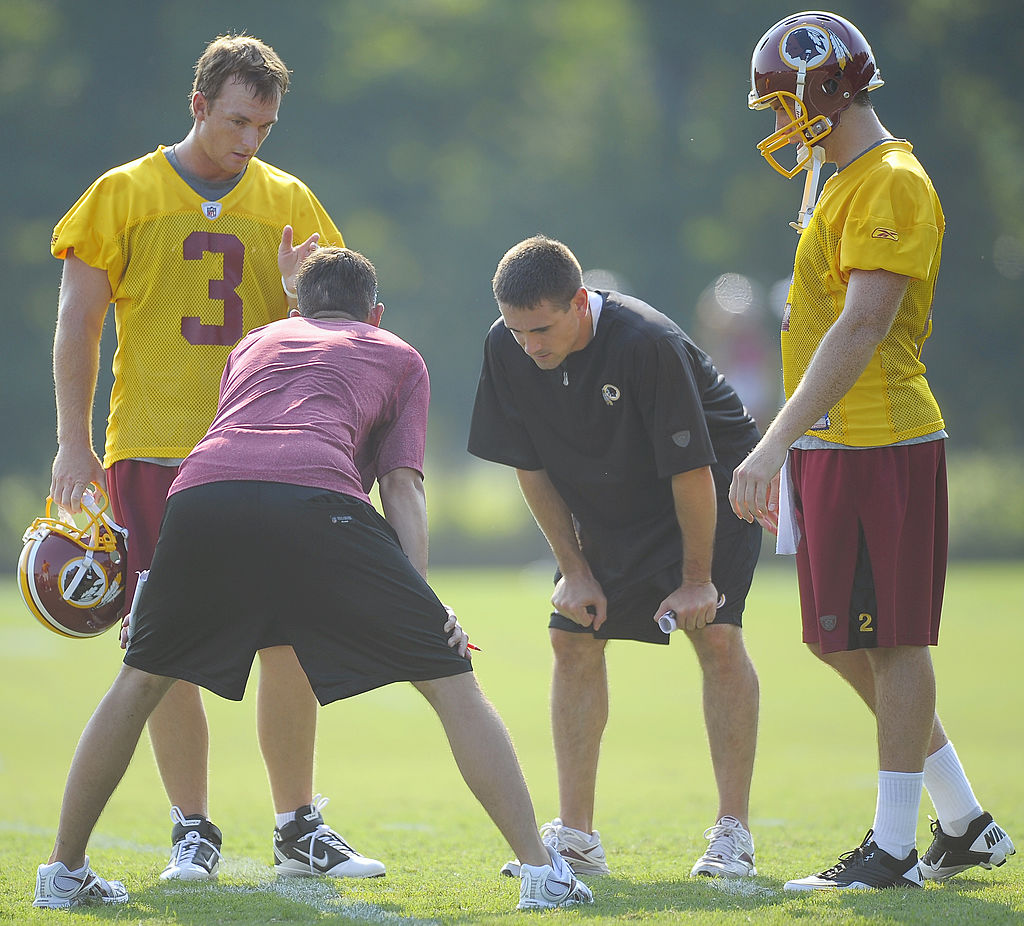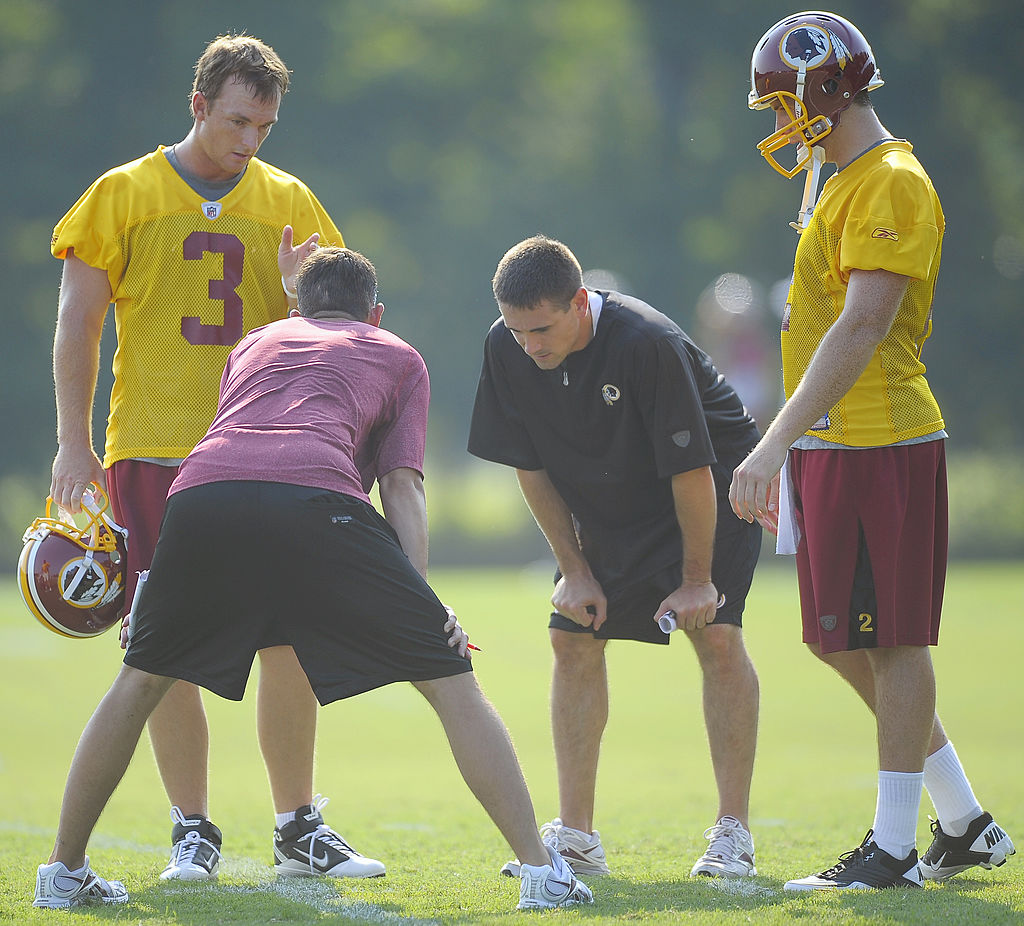 Mike left the Redskins with his head down after a disastrous 3-13 season. Accountability is part of the job description, but his coaching staff was cornered by tight purse strings for their entire run. They overperformedin many ways.
Saddled with aging no-longer-greats like Donovan McNabb and misfire trades like John Beck are a small sample of what Shanahan and Co. had to work with. The moment that pushed The Fun Bunch to innovate the most was when the front-office favorite Robert Griffin III fell into their laps.
The quarterback's inability to read a defense was a huge problem. Griffin is exactly the type of QB who looks great in workouts but gets lost in live games. So Mike got his offensive staff together to develop an innovative zone-read approach to cover up for Griffin's weaknesses.
It worked. The Redskins took the league by storm with a sudden seven-game winning streak. It was enough to earn Griffin Defensive Rookie of the Year despite his obvious deficiencies. The Redskins couldn't ultimately overcome their many issues. But Mike and the trio of Kyle, LaFleur, and McVay proved they could turn water into wine wherever possible.
How Mike Shanahan's picks fare in the NFL today
Mike's offensive assistants are some of the most notable names in the current era of NFL coaching. Although he did not return after his Redskins firing, Mike still keeps close tabs on his proteges.
Los Angeles Rams head coach McVay is fresh off a Super Bowl appearance. His squad found their offense shut down, sure, but no one can blame a head coach too much for faltering against Bill Belichick and the Patriots. After a faltering start, McVay managed to keep his team above .500 at the halfway point of the season.
LaFleur leads the Packers, who are on an eye-popping 8-2 run. The team's payroll is notoriously slanted toward keeping all-time great Aaron Rodgers. This leaves LaFleur in a unique situation: making sure a team full of solid players don't waste opportunities working with a great one.
Mike's son Kyle is the head honcho of the San Francisco 49ers. He led them to an undefeated 8-0 streak until they finally fell to the Seahawks. This game showed cracks in the foundation, defined by dropped passes. The head coach diagnosed the issue and looks to return to its winning run.
The Washington Redskins of the early 2010s were not a special team. The environment pressed their coaching staff to become better at their own craft. And the NFL recognized this by placing three Shanahan proteges into some of the most sought-after jobs in the entire NFL.