The 1 Thing Shows That Tom Brady's Time in the NFL Is Coming to an End
On the surface, it appears like the Patriots and Tom Brady have had another spellbinding season. They won the AFC East and are headed back to the playoffs.
But a closer look at New England's performance this year reveals that not all is well in Foxboro, Massachusetts, particularly when it comes to their future Hall of Fame quarterback. There's actually one indicator that Brady's time in the NFL could be coming to an end.
Tom Brady's 2019 season
While the Patriots managed to coast to an AFC East Division title, it has not been one of their best seasons. Brady hasn't been bad, of course. He's only thrown eight interceptions. But the Patriots offense doesn't look like it used to.
Even when the Patriots were winning, Brady regularly complained about the offense's lack of ability. Here's what he had to say after a 13-9 victory over the Dallas Cowboys: 
"I have a job to do … Everybody puts a lot into it and you want to see a great performance," Brady said in his weekly appearance on WEEI Sports Radio in Boston."

When it's less than that, I don't know what I should feel other than what is authentic to me and what is authentic to my own personal feelings and beliefs about how we should be performing and what we need to do in order to do better."
In Week 17, the Patriots lost to the hapless Dolphins. This made them slide to 12-4 and knocked them out of the second seed. Kansas City will now get a bye and New England is forced to play in the wild-card round. 
Signs of Brady's decline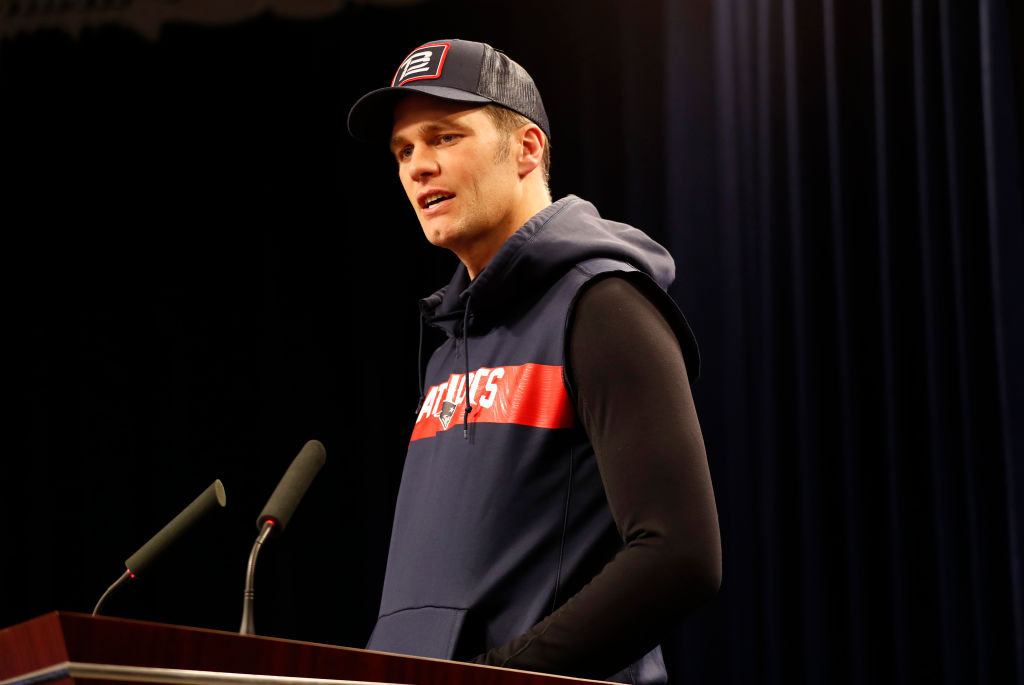 One look at Brady's 2019 stats tells the story of a player who isn't quite what he once was: 
Completed 60.8% of his passes – his lowest percentage since 2013
24 touchdown passes – his lowest total since 2006
4,057 passing yards – his lowest total in a 16-game season since 2010 
373 completions – his lowest total in a 16-game season since 2010
Quarterback rating of 88 – his lowest since 2013
Brady regularly insists he'd like to play until he's 45, despite the fact that few players can do it. But Brady isn't a magician. He can't always will something into existence by stating it. Father Time catches up to everyone, and Brady is no different.
The one thing that shows Brady's NFL career is coming to an end
There's one glaring sign that Brady may be headed for retirement sooner rather than later. Ironically, it's his lack of inclusion in an event he hasn't participated in since 2005.
For the first time since 2008, Brady was not selected for the Pro Bowl, reports USA Today. The three quarterbacks representing the AFC will be Lamar Jackson of the Ravens, Patrick Mahomes of the Chiefs, and Deshaun Watson of the Texans. No one could argue that all three had better seasons than Brady.
While taken on its own, Brady failing to make the Pro Bowl may not seem like a big deal. But it shows that he's fallen out of the top 1% of AFC quarterbacks. Combined with the Patriots' offensive struggles this season, it points to Brady's time in the NFL coming to an end soon.