The 1 Way Greg Olsen Will Know When it's Time to Give up the NFL for Broadcasting
Carolina Panthers' tight end Greg Olsen is in the midst of a decent season. After totaling 13 catches for 221 total yards across weeks one through three, he's slowed down considerably since. At 34 years old, is it time for Olsen to leave his gear in the locker room for good?

After all, his transition to broadcasting — as a way to keep working while injured — is well underway. And he's already a fan favorite announcer when his schedule allows for time in the booth. Thirteen years is a long time for any human body to hold up to the demands of playing in the NFL. How will Greg Olsen know when it's time to give up football for broadcasting full-time?

Is leaving football even a single year early worth it?
Despite controversies associated with active players setting foot in the broadcast booth, Olsen seems happy juggling both. Bye weeks and injuries open up spots in his schedule that allow him to follow an increasingly common path to developing new broadcast talent. But is he risking a pay cut if he leaves the NFL early?

In the short term, yes. Former Dallas Cowboys quarterback Tony Romo makes $4 million per year as a highly-respected commentator with CBS Sports. That lags behind Olsen's purported $6.5 million payday in 2018.
However, the best broadcasters take in massive salaries if they prove their worth over the years. John Madden famously took in $8 million — $14 million in 2019 dollars — to follow the NFL to Fox. Olsen's commentary is already well-liked, so the potential is there. He could potentially make millions more across five or so years in the booth than another year or two in the NFL.

Greg Olsen's take on retirement
In a candid interview with Dan Patrick, Olsen spoke candidly on his two careers. Olsen said, "First and foremost, if you're on the fence at all about playing, you probably shouldn't play."

That seems definitive, until Olsen's telling comment later in the interview.

"Monday Night Football, that's one of those jobs that if that's put in front of you, even if you think you still want to play, you have to at least think it through. Because you might never have that opportunity given to you again."

Olsen auditioned for Monday Night Football in 2018. If he got picked for that particular job, he might not be in the NFL today. Whatever his current offers are, they aren't enough to send him to the broadcast booth permanently just yet.

Is Greg Olsen suited to go from the gridiron to the booth?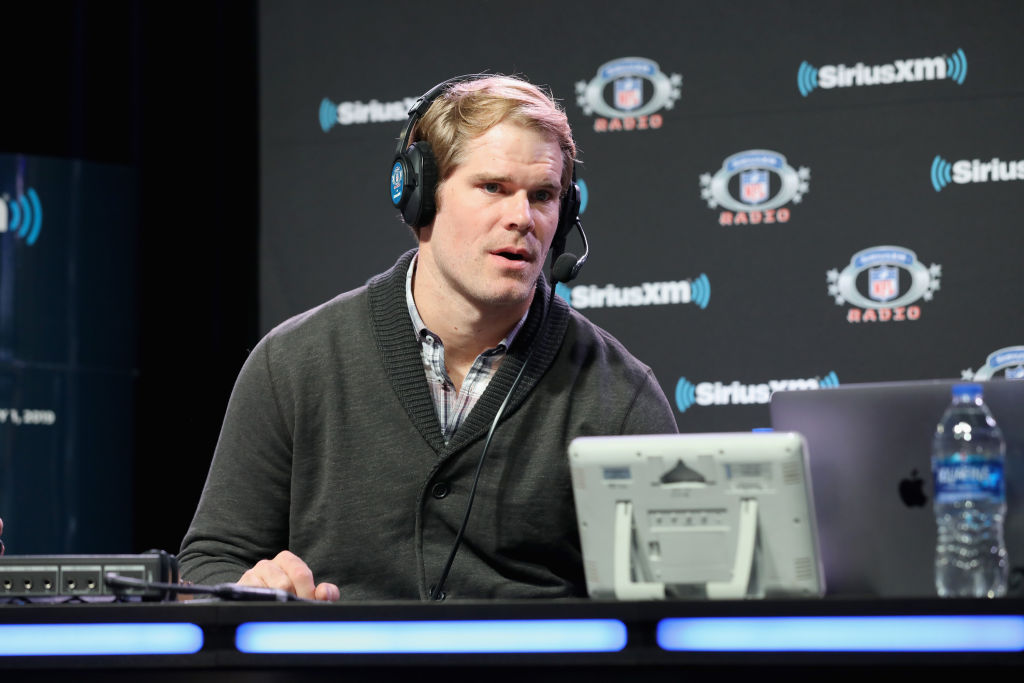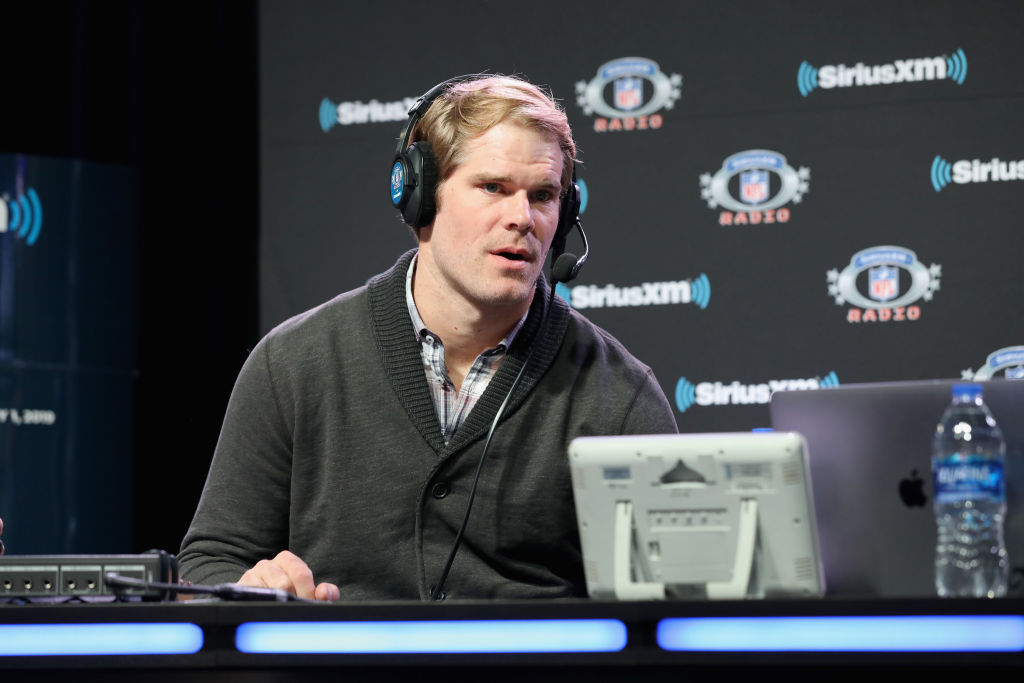 The go-to move to see whether players are up for transitioning to broadcast work? Exactly what Olsen is doing: active players filling in downtime with commentary and panel work.

NBA player Richard Jefferson regularly appeared on ESPN while wrapping up the final phase of his playing career. New York Yankees pitcher CC Sabathia also frequently appeared on ESPN's morning show Get Up! in between relief appearances during his 19th and final season. Both are successful in these roles and look to expand their broadcast work soon.

Olsen's head start should pay off well. Unlike Jason Witten, who washed out of the Monday Night Football job within a year, Olsen's commentary has developed since 2017. His appearances this season are the subject of praise from journalists and fans alike. There is little doubt Olsen has a bright future in broadcasting.

The only question remaining is whether the right job comes along before Olsen's body tells him it's time to leave the NFL. Unless that once-in-a-lifetime offer comes along, Greg Olsen won't leave the NFL until he absolutely has to.