The 10 Best NFL Players in the Last 10 Drafts
The NFL draft is an inexact science. It's hard to predict who will emerge as the top talents until years after the fact. With the gift of hindsight, it's easier for analysts to venture back and determine which player from each draft became the best one from that season (though some try soon after the draft occurs). Let's take a look at the 10 best NFL players in the last 10 drafts.

2010: Rob Gronkowski, New England Patriots
Trent Williams and Ndamukong Suh were only two of the great players coming out of this draft, but the recently retired Rob Gronkowski stands above them all. Gronk went No. 42 overall by the New England Patriots in one of the biggest steals in draft history. He helped the Pats win three Super Bowls before calling it quits after their latest championship. 

2011: JJ Watt, Houston Texans
This was a tough draft class to pick a winner from, as it featured future Hall of Famers like Cam Newton, Julio Jones, and Von Miller. But JJ Watt has emerged to become one of the NFL's best defensive players and one of the faces of the league. Watt is a game-changer on the defensive line, recording 92 career sacks while leading the league twice in 2012 and 2015. With numbers like those, Watt stands out from a very special group.

2012: Russell Wilson, Seattle Seahawks
The 2012 NFL draft included several stud QBs. Andrew Luck was one of the most anticipated QB prospects in years, and Robert Griffin III wasn't far behind him. But Russell Wilson, drafted in the third round, is the first (and so far only) QB from that draft to win a Super Bowl. This offseason he signed the largest contract in league history.

2013: DeAndre Hopkins, Houston Texans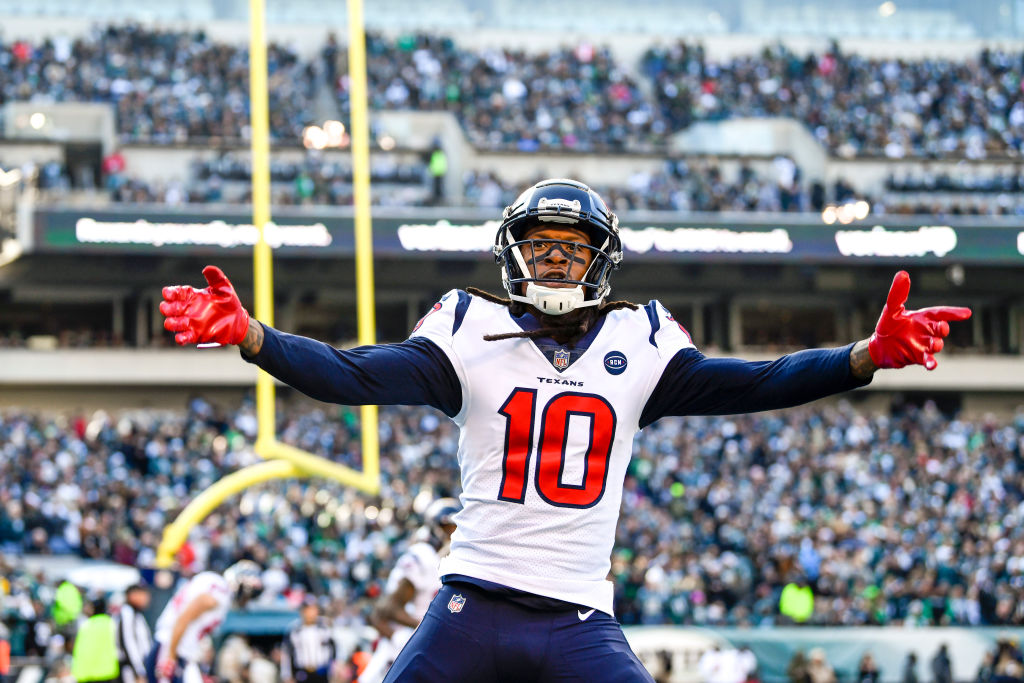 DeAndre Hopkins puts up numbers that make any fantasy football player's eyes go wide in amazement. Over five years he's missed only one game, pulling in 528 catches for 7,437 yards. Now that he has a solid QB in DeShaun Watson, expect his production only to go up.

2014: Aaron Donald, Los Angeles Rams
Start with 59.5 career sacks. Add in Defensive Rookie of the Year in 2014. Spice it up with NFL Defensive Player of the year for the last two years running. What you end up with is the recipe for one of the most feared players in the NFL. Aaron Donald's status as the best defensive player is unquestioned, making him the 2014 draft's best player. The scary part? He's getting better.

2015: Todd Gurley, Los Angeles Rams
Fans questioned Todd Gurley's usage in the Rams' run up to their Super Bowl appearance last year, but there's no questioning Gurley's production when he's in the lineup. Gurley has been one of the best running backs in football since being drafted in 2015 with 4,547 rushing yards in four seasons. His 46 career touchdowns are also impressive. He's led the league in that category twice, in both 2017 and 2018.

2016: Michael Thomas, New Orleans Saints
Drafted 47th overall in the second round, it's safe to say Michael Thomas's achievements have surpassed his placement in the draft. Over three seasons emerging as Drew Brees' top receiving threat, he's caught 321 passes for 3,787 yards. Topping this draft is no small feat – it included Carson Wentz, Ezekiel Elliott, and Jalen Ramsey, all high performers in the league. But Thomas has outproduced them all.

2017: Patrick Mahomes, Kansas City Chiefs
Asking this question after the 2017 draft may have yielded a different answer. The Kansas City Chiefs slow-played the development of Patrick Mahomes, letting him sit for a season behind Alex Smith. After a season spent holding a clipboard, they inserted Mahomes into the starting lineup last year. He went on to win the MVP and lead the team to the AFC championship game. He might not repeat as an MVP, but Patrick Mahomes is clearly the best NFL player picked in the 2017 draft.

2018: Saquon Barkley, New York Giants
So far, the players from the 2018 NFL draft are off to a good start and showing flashes of greatness. Baker Mayfield excelled in Cleveland while Lamar Jackson led the Ravens to the playoffs. But Saquon Barkley, playing inspired football on an uninspired Giants team, stood head and shoulders above the rest. Barkley's 1,307 rushing yards and 11 rushing touchdowns were impressive, but his 91 receptions revealed his true versatility. He's the total package.

2019: Kyler Murray, Arizona Cardinals
The true answer to this one won't be apparent until this season (and D.K. Metcalf of the Seattle Seahawks might have something to say about it), but it's hard to predict Kyler Murray as anything but a star for Kliff Kingsbury in Arizona. He wowed last season at Oklahoma and playing in an offense suited for his talents in the NFL is sure to give him the best chance to succeed. This is one where the number one overall pick will prove to be exactly the right choice.