15 Best NFL Safeties of All Time
NFL safeties are the last line of defense. They're the enforcers who deliver punishment, force turnovers, and are charged with preventing the big play. At defensive back, every snap is a do-or-die scenario, where the safety man can either jump what appears to be a swing pass out in the flat for a loss or get burnt deep on a wheel route for a 65-yard touchdown.
The all-time greats trusted their instincts to wreak havoc, trash opposing game plans, and put offensive coordinators out of work. The greatest NFL safeties made their presences felt out on the gridiron. Here's who made the list.
15. Dick Anderson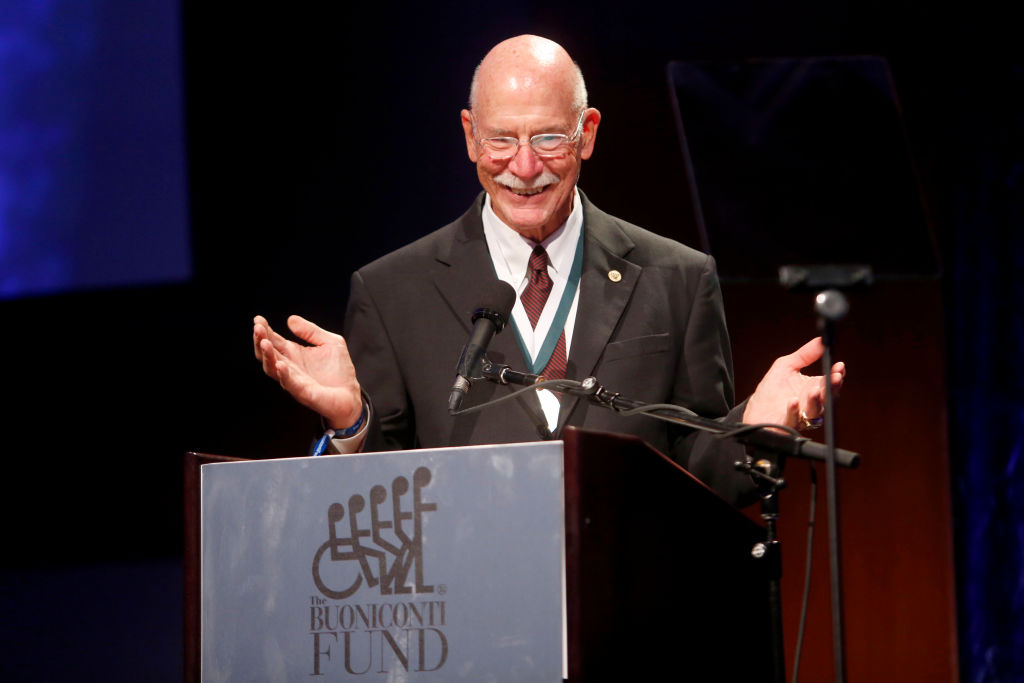 Back in the late 1960s and through the '70s, the Palm Beach Post reminds us Dick Anderson for the Miami Dolphins serves as one of the most efficient eyes and ears for the defense. The publication calls him "one of the best defensive field generals to ever play in the NFL," that title stands well after his retirement.
Anderson played his entire career with the Dolphins and is ranked second when it comes to the number of career interceptions (he had 34). He was also voted to three Pro Bowls and was selected as First Team All-Pro twice. Not many others on the defensive line can say the same.
Next: We can look forward to seeing this safety in future seasons.
14. Eric Berry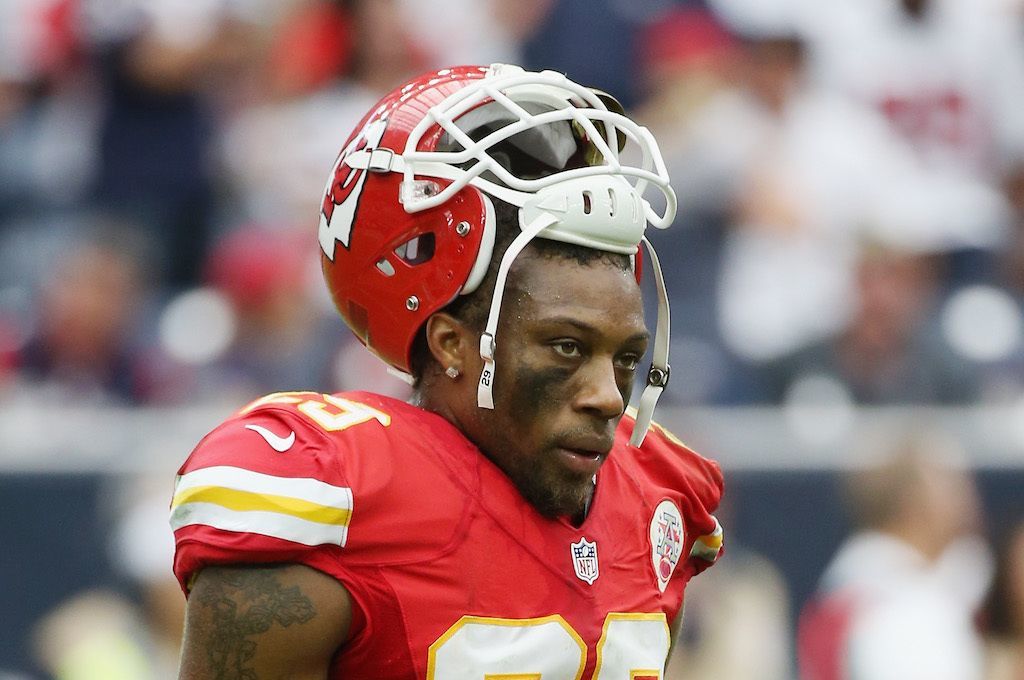 As for incredible safeties you can still watch on the field, Eric Berry for Kansas City has been a force since his rookie season. FanSided notes he started out on the free safety spot for Kansas back in 2010, and during his first year, he had 92 tackles, two sacks, nine passes defended, four interceptions, one forced fumble, and one touchdown. He certainly deserved his first Pro Bowl honor he got from that year, too.
Berry's experienced a number of unfortunate injuries along the way, however — and one even cut his 2017 season short. We're anticipating a strong comeback, since over the course of his career, he's been voted to five Pro Bowls and is a three-time First Team All-Pro.
Next: Pittsburgh fans will never forget this safety.
13. Donnie Shell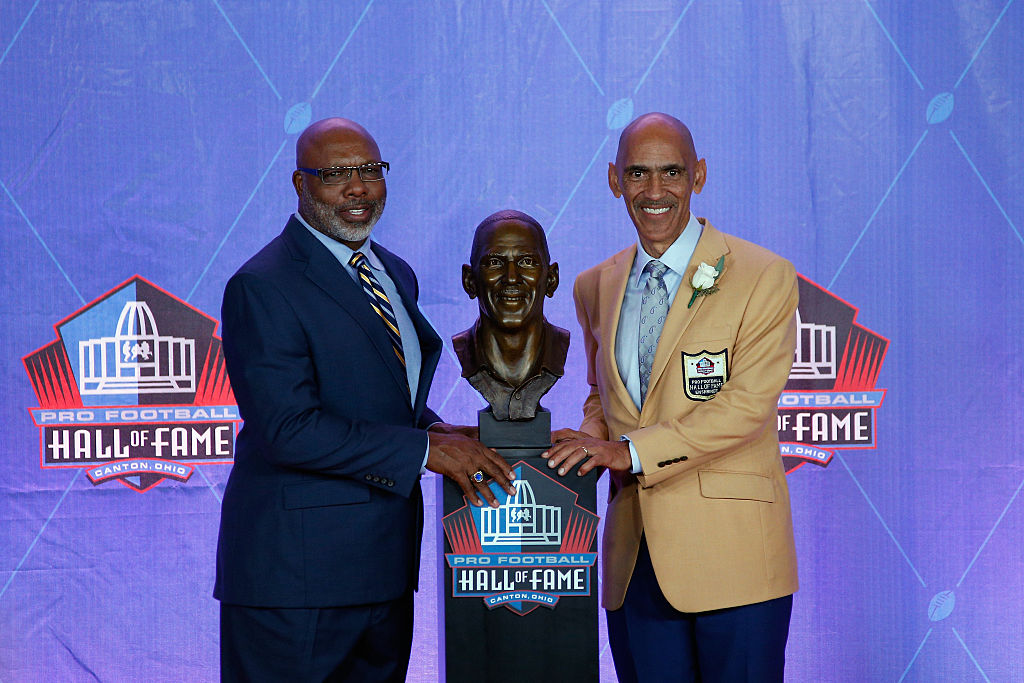 If you're a fan of Pittsburgh, then you know The Torpedo will forever go down in history. Shell made a name for himself in the late '70s, 247 Sports notes, and he earned his first Pro Bowl selection in 1978. And for the next four seasons, he would also make it to the Pro Bowl until finally earning All-Pro status in 1979. Shell then helped the Steelers take the Super Bowl in 1980.
His speed, agility, and willingness to throw himself at players twice his size all factored into his nickname of The Torpedo. By the time he retired, he was a four-time Super Bowl champion, had 51 career interceptions, and was voted to five Pro Bowls.
Next: This Detroit Lions safety was one of the best punters ever.
12. Yale Lary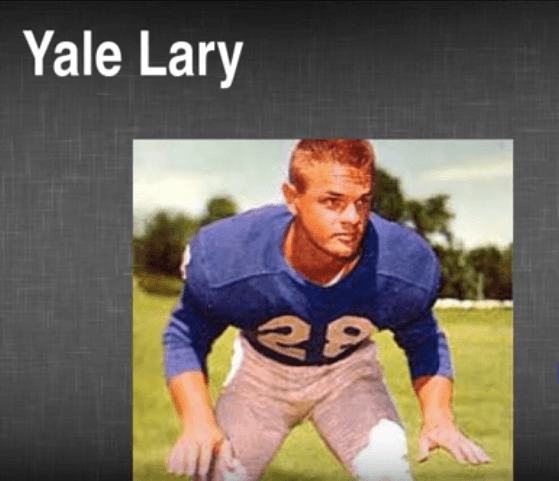 In Detroit, Yale Lary anchored the greatest NFL secondary of all time. The 1960s Detroit Lions' defensive backfield featured Lary alongside fellow Hall of Famers Dick "Night Train" Lane and Dick LeBeau.
In coverage, Lary was a force, as he snagged 50 interceptions during his 13-year career. Interestingly, Lary was also a skilled special teams player, who returned kicks and will also go down as one of the game's greatest punters. In 1963, Lary boomed kicks for a 49-yard per punt average. As a Detroit Lions' stalwart, Yale Lary was to appear in nine Pro Bowls between 1953 and 1964 as well.
Next: His Super Bowl interception will never be forgotten.
11. Willie Wood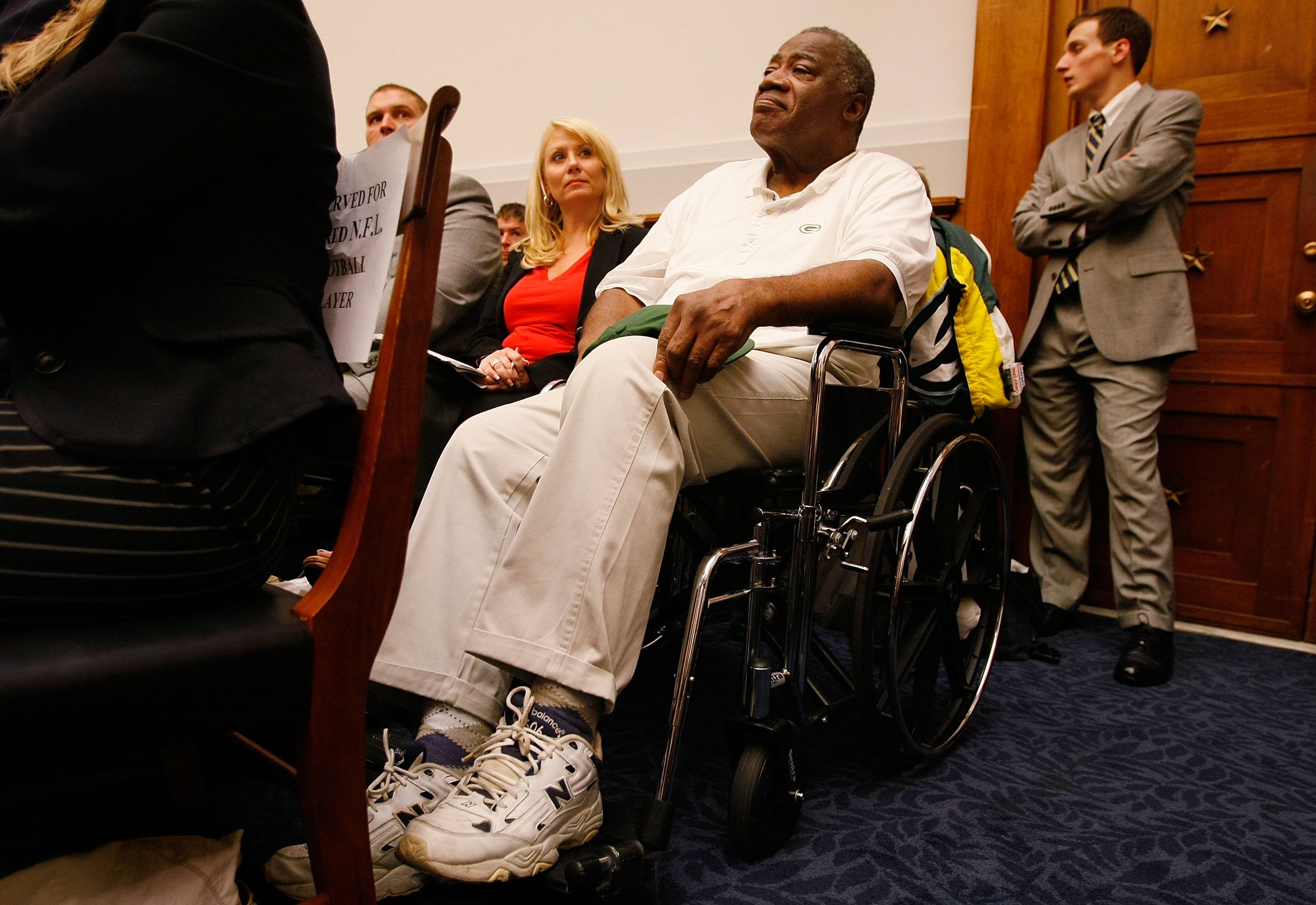 At free safety, Willie Wood was the last line of defense behind the likes of fellow Hall of Famers Ray Nitschke, Herb Adderley, Willie Davis, and Henry Jordan on the Frozen Tundra. As a leader of this defensive unit, Wood was to win five NFL championships between 1961 and 1967.
In terms of Green Bay mystique, Wood is best remembered for his Super Bowl I 50-yard interception run back against the Kansas City Chiefs. Wood's pick changed the game and converted a 14-10 nip and tuck battle into a 35-10 Green Bay rout over the AFL Chiefs. He hung up his cleats in 1971 after hauling in 48 interceptions and making eight trips to the Pro Bowl.
Next: Many believe he was the greatest run-support safety ever.
10. Steve Atwater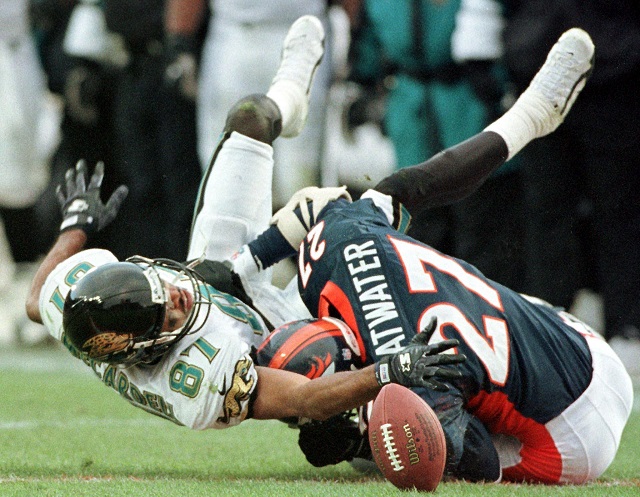 Steve Atwater was the greatest run-support safety of all time. As a tackling machine, Atwater compiled more than 120 tackles during his first five NFL seasons. In his 1990 sophomore season, Atwater tallied an all-around 173 tackles, two forced fumbles, two interceptions, and one sack. As a winner, Atwater captained the 1998 Denver Broncos defense that witnessed a gritty John Elway go helicopter-airborne for first down yardage and a Super Bowl championship.
At a rangy 6-foot-3 and 220 pounds of muscle, Atwater laid the wood in the Mile High City. In pass coverage, vintage Atwater often arrived with the football before lifting a receiver off his feet and driving him into the ground as if he were a rag doll.
Next: He was the first African American player to be inducted into the Pro Football Hall of Fame. 
9. Emlen Tunnell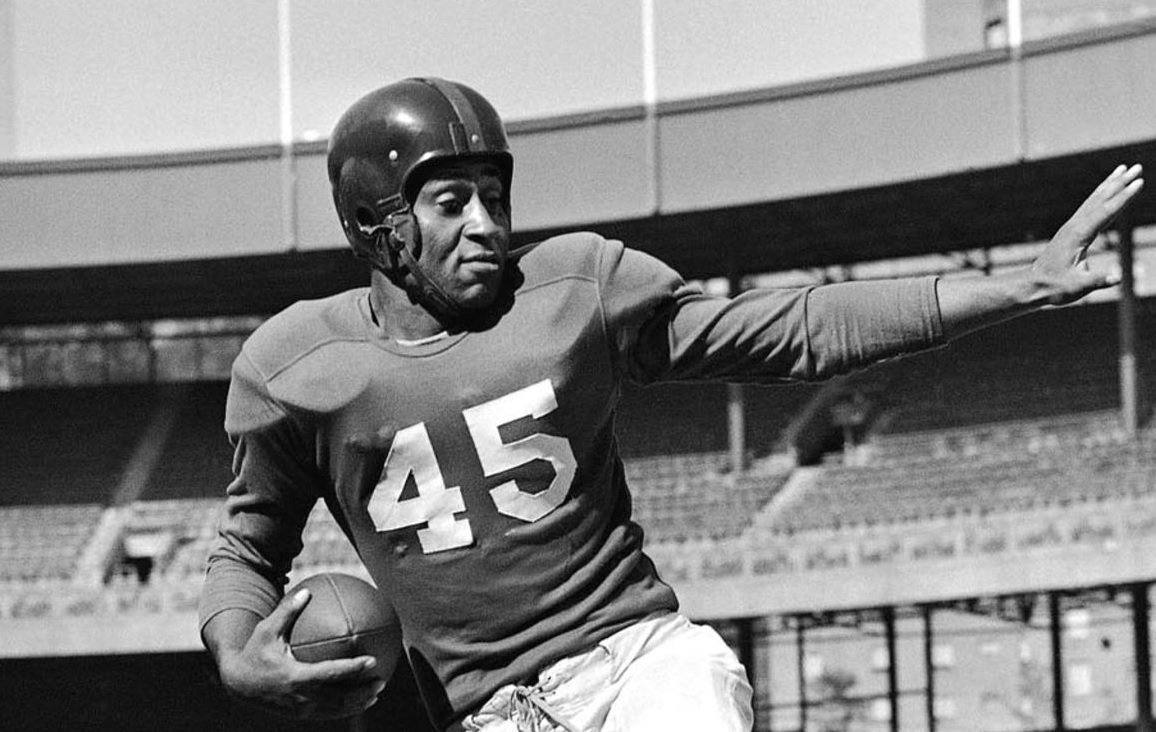 Emlen Tunnell was professional football's original ball-hawk and the self-proclaimed "first black everything." In 1948, Tunnell broke the color barrier for the New York Giants. From there, Tunnell went on to become the first African American player to be inducted into the Pro Football Hall of Fame, in 1967.
According to the Pro Football Hall of Fame, Tunnell dropped back as the "strut" in New York's umbrella defenses. For modern-era fans, Tunnell effectively played the safety role in a dime defense. Nicknamed "offense on defense," he retired with a then-record 79 interceptions (now 2nd of all-time) for 1,282 return yards and 4 touchdowns in 14 years with the New York Giants and Green Bay Packers.
Next: He didn't seem like a great player at first — but then he found his position.
8. Larry Wilson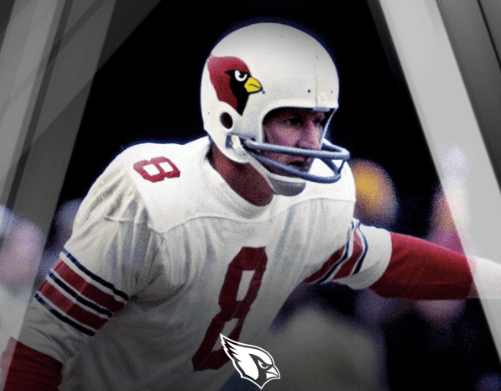 Historically, Larry Wilson labored in relative obscurity for the moribund St. Louis Cardinals franchise (not to be confused with the MLB team of the same name, the St. Louis Cardinals are now based in Arizona). Wilson was credited for his perfection of the safety blitz, where he would time his approach to the line of scrimmage alongside the snap count and simply tee off upon the opposing quarterback. And in 1966, Wilson snagged 10 interceptions for 180 return yards and two touchdowns.
Certainly, Wilson never dreamed of a Hall of Fame career as a 1960 seventh-round pick out of the University of Utah. He was a disaster on the offensive side of the ball and at cornerback in training camp. But he impressed his coaches when he would crash down into the pocket on the safety blitz to take his shots. With the safety blitz, a star was born.
Next: This fearless safety would stop at nothing for the ball.
7. Troy Polamalu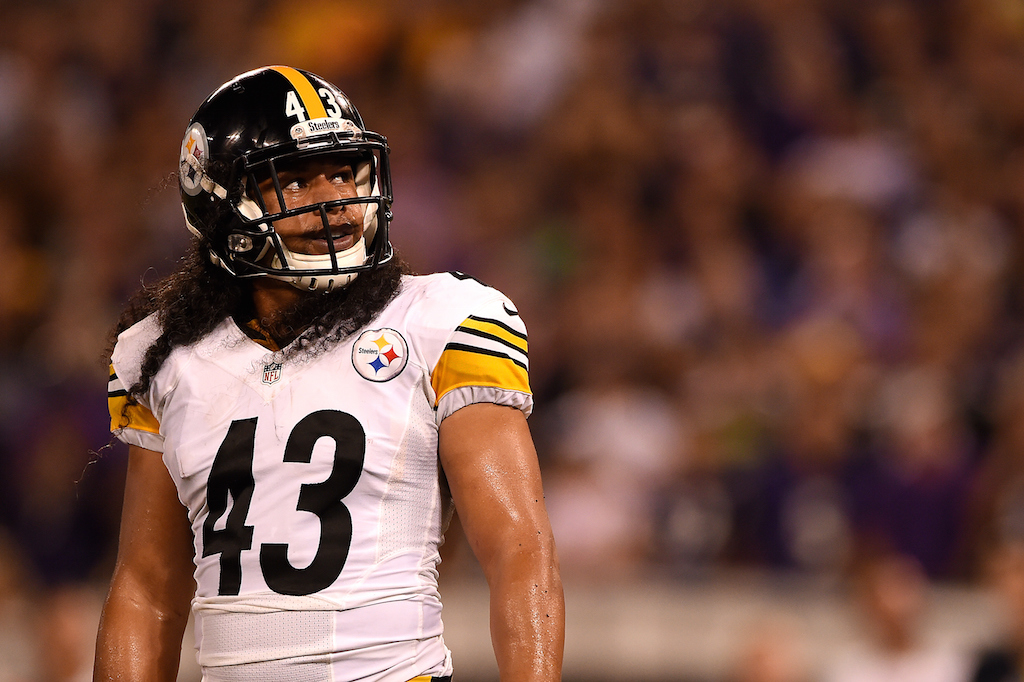 Troy Polamalu is one of the most distinguished athletes to ever suit up and strap on a pair of shoulder pads. Contrary to his looks and soft-spoken demeanor, Troy Polamalu was a force. With a $1 million insurance policy on his flowing locks, Polamalu flew all over the field to run amok, rack up tackles, snatch interceptions, and inflict punishing hits.
As Superman, Polamalu was likely to go airborne at the line of scrimmage and drag down the opposing running back on fourth and inches. This former USC standout mastered the art of the strip sack, where he timed his blitz release perfectly to get the ball out of the quarterback's hands.
Next: This player was known for his interceptions.
6. Ed Reed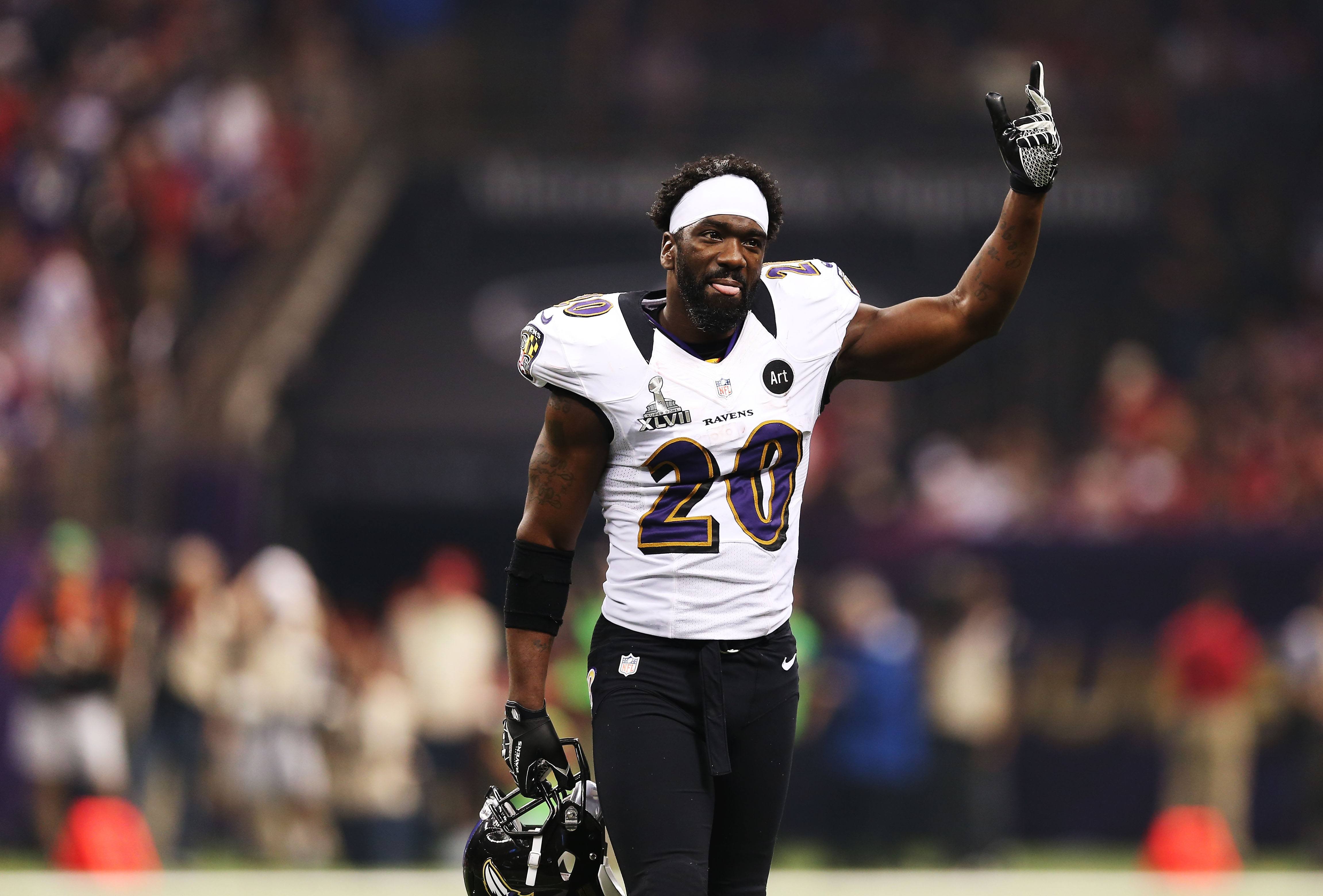 In Baltimore, Reed teamed up with Ray Lewis, the self-proclaimed God's linebacker, to dominate the middle of the gridiron and win two Super Bowl titles. At free safety, Reed had mastered the art of the bait and switch to snag 64 interceptions during his 12-year career. In fact, Reed's single-season interception totals have led the NFL on three separate occasions.
Vintage Reed hung back in the secondary after the snap, as if removed from the action. At that point, the opposing quarterback would test Reed deep and let the ball fly on a post pattern. Immediately, Reed would be on the move and jump the route for a perfectly-timed pick. From here, his Baltimore Ravens teammates would transition into offense — with Reed safely high-stepping behind a convoy of goons into the clear for six.
Next: This safety went on to break one of Emlen Tunnell's records.
5. Paul Krause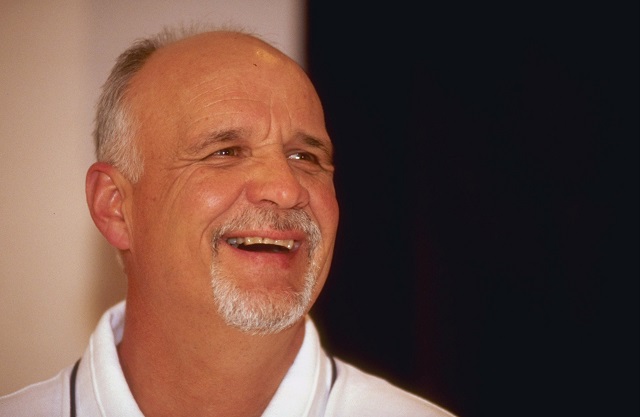 Paul Krause served as the ultimate backstop for the 1970s Purple People Eaters at Minnesota. Nicknamed Centerfielder, Krause went on to snag 81 interceptions and break Emlen Tunnell's longstanding record (79). Remarkably, the Centerfielder only missed two games over the course of his 16-year career.
As a Washington Redskins rookie, Krause battled his way into the starting lineup and made an immediate impact. During his first-year 1964 campaign, Paul Krause emerged as the NFL leader, with 12 interceptions. Although the Centerfielder took the League by storm in Washington, he was later traded to the Minnesota Vikings for a virtual pu pu platter of Marlin McKeever and one seventh-round draft pick. Certainly, Krause was to have the last laugh, as he went on to appear in four Super Bowls and six Pro Bowls (eight total with Redskins and Vikings) at Minnesota.
Next: His career was cut short by kidney problems, but he's still one of the greats.
4. Kenny Easley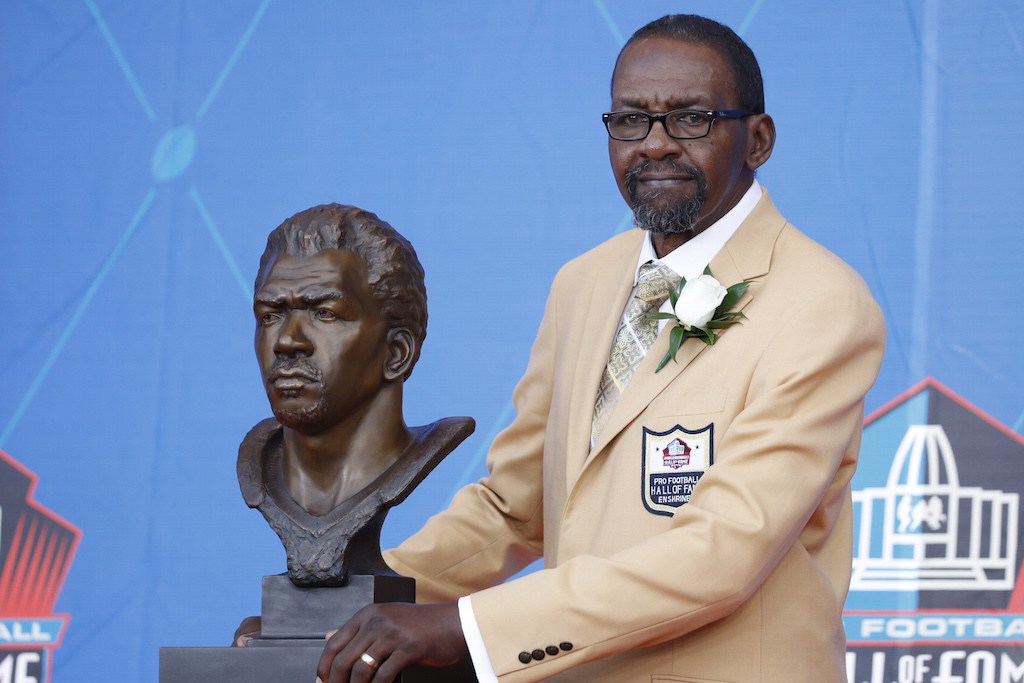 After Krause's induction into the Hall of Fame as a safety, Kenny Easley came next. Talk of Fame Sports Network notes he only had seven years with the Seattle Seahawks, but he certainly made a name for himself in that time. 1984 proved to be Easley's best year, as he was named the Defensive Players of the Year and had a league-leading 10 interceptions with two were returned touchdowns. He also became a member of the 1980s' all-decade team.
In total, Easley finished his career with 32 interceptions for three touchdowns and 27 punt returns for 302 yards. The Seahawks are forever grateful.
Next: In the '50s, no safety was better.
3. Jack Christiansen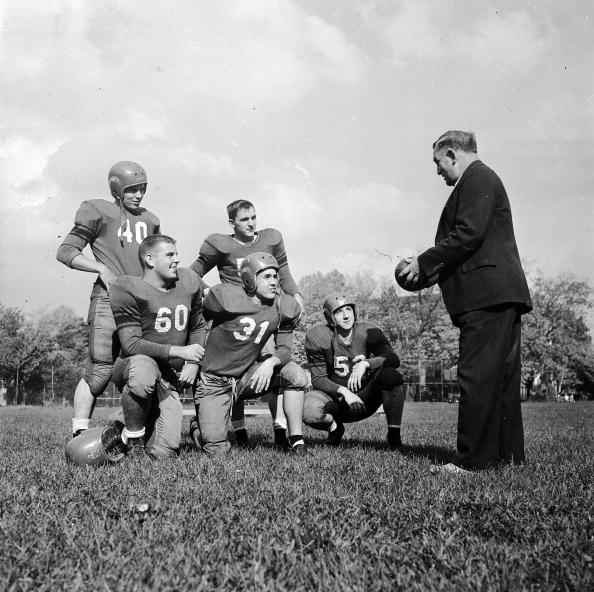 In the 1950s, it was Jack Christiansen for the Detroit Lions who was known for his talent as a safety. Talk of Fame Sports Network explains from1953 to 1957, he led the league in interceptions, and in '51, '52, '54, and '56, he also led in punt returns for touchdowns. He held the NFL record for eight punt returns for scores up until '89 — and even now, he still ranks fourth on the list.
We can't forget why Christiansen is truly great — and that's for his 12 interceptions in '53 and 46 career interceptions overall. In total, he was also a three-time NFL champion and was voted to five Pro Bowls. Other secondaries for the Lions who were led by Christiansen were even named "Chris' Crew" thanks to his great leadership.
Next: He had an impressive number of interceptions over his 14-year career.
2.  Ken Houston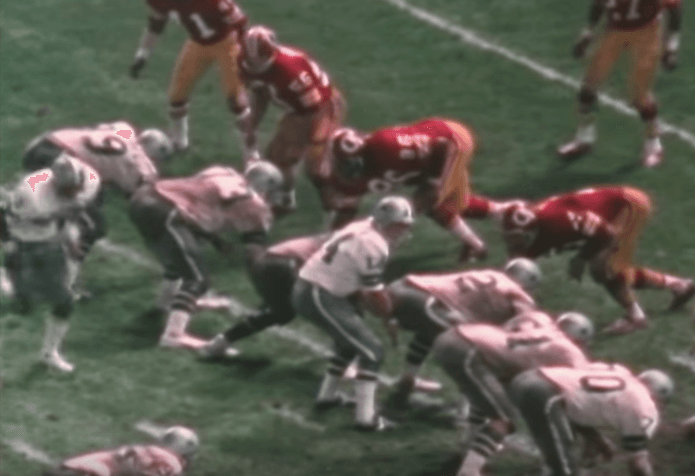 Ken Houston was the total package at safety. As a tackler, the 6-foot-3, 200-pound Houston always dealt a stinging blow at the point of attack. In pass coverage, this ballhawk often appeared at the right time and at the right place, as he racked up 49 interceptions during his 14-year career with the Washington Redskins and Houston Oilers. Ken Houston simply had a nose for the ball — and the end zone.
Houston's 1971 record of five touchdown returns (four interceptions and one touchdown) was to stand for 35 years. As an all-around performer, Houston was to close out his career recovering 21 fumbles and scoring 12 touchdowns. He scored upon 9 interceptions, alongside one punt return, one fumble recovery, and one blocked field goal.
Next: No one can argue that he's the real safety MVP.
1. Ronnie Lott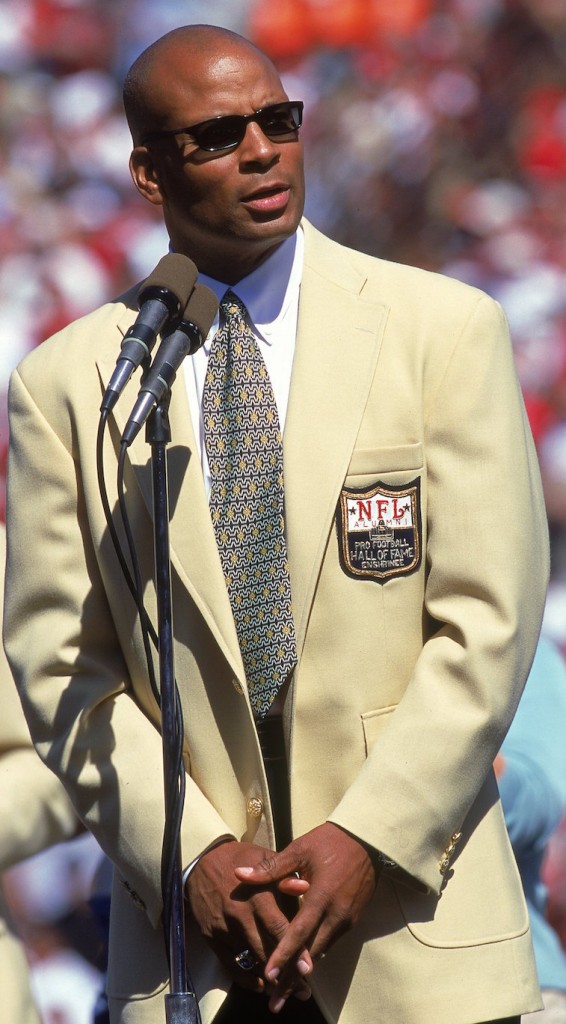 Ronnie Lott was the greatest defensive back of all time. For the love of the game, Lott had the tip of his pinky finger amputated so that he could make plays. Immediately after having the top of his finger sawed off, a reinvigorated Lott was right back out there to throttle people and rush the quarterback. On top of his toughness, Lott will always be celebrated for his otherworldly ability to anticipate, diagnose, and blow up offensive schemes through raw instinct.
At corner and both safety positions, Lott tallied 63 interceptions, 5 touchdowns, and 17 fumble recoveries for the San Francisco 49ers, Los Angeles Raiders, and New York Jets. Lott, of course, will always be remembered as a San Francisco Treat — with four Super Bowl trophies to go alongside his highlight reel of vicious hits across the middle.
Additional reporting by Kofi Bofah.