The 10 Best Nicknames in NBA History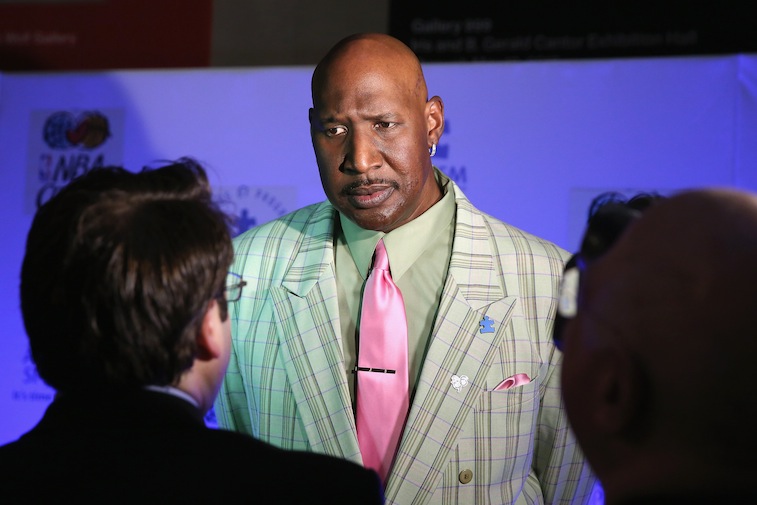 On Thursday, the NBA family suffered a major loss: Darryl Dawkins passed away at a hospital in Allentown, Pennsylvania. While Double D only averaged 12 points a game for his career and never made an All-Star Game, that doesn't take away from the incredible impact he had on the sport of basketball — or on the backboard, for that matter.
Dawkins was a ridiculous and legendary dunker who brought such power, that it's impossible to forget his glass-shattering slams. When word of his passing spread, even NBA commissioner Adam Silver was inclined to acknowledge the influence Dawkins had on the game.
"The NBA family is heartbroken by the sudden and tragic passing of Darryl Dawkins," Silver said in a statement. "We will always remember Darryl for his incredible talent, his infectious enthusiasm and his boundless generosity. He played the game with passion, integrity and joy, never forgetting how great an influence he had on his legions of fans, young and old."
And while there was nothing in this statement that we can refute, we do feel there was one important piece of information left out. You couldn't talk about Daryl Dawkins without bringing up his amazing nickname — "Chocolate Thunder." Strong, powerful and perfect — we should all thank Stevie Wonder for this incredible gift. It has certainly stood the test of time.
So in honor of the passing of Darryl "Chocolate Thunder" Dawkins, we think it's only right to take a look at the best nicknames the NBA has ever seen. In our humble opinion, these are the 10 best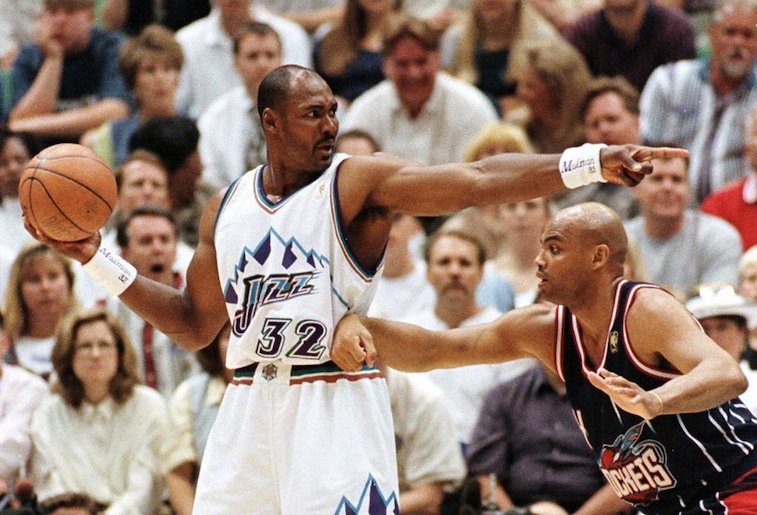 10. Hakeem Olajuwon
Under normal circumstances, rhyming would usually be a big turnoff in the world of nicknames. But for a player as gifted as Hakeem Olajuwon, we're inclined to make an exception. The 7-footer had impeccable footwork, the smoothest touch, and the most incredible post moves. On top of that, he crushed it on the defensive end of the floor, averaging 3.1 blocks a game for his career. Make no mistake about it, as far as centers go, Hakeem was "The Dream."
9. George Gervin
As the late Stuart Scott would say, he's "as cool as the other side of the pillow." That was George Gervin. The Hall of Famer never got rattled on the floor, and nothing fazed him or his smooth finger roll. He always remained calm and collected. Gervin was simply ice.
8. Kevin Garnett
Nickname

: "The Big Ticket"
As we've documented before, the Minnesota Timberwolves have a history of ruining the sport of basketball for their fans. But back in the day, despite all the disappointment, there was one reason to show up: Kevin Garnett. Ever since 1995, when he jumped to the NBA straight out of high school, KG has been the ultimate show. Intense, talented, and super entertaining. Garnett proved to be worth the price of admission.
7. Karl Malone
While he was never able to bring an NBA championship back to Utah, power forward Karl Malone (pictured above left) never failed to bring the goods on a nightly basis. He was big (still is), strong (still is), and unstoppable in the pick and roll. After finishing his Hall of Fame career with a total of 36,928 points — second most in NBA history — there's no denying the Mailman delivered plenty of buckets.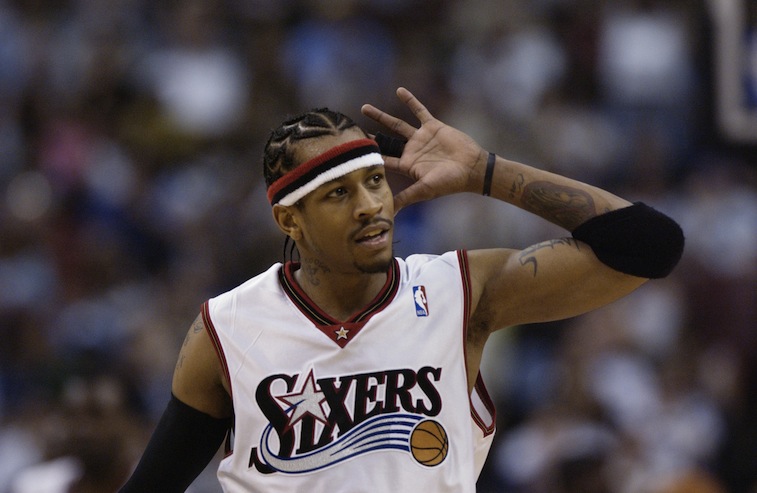 6. Paul Pierce
Paul Pierce may be among the greatest trash talkers to ever sport an NBA jersey, but his actions on the floor always backed up his words. His basketball game was real and honest. It's no wonder Shaquille O'Neal helped give Pierce his moniker. This guy is "The Truth."
5. Dominique Wilkins
Nickname

: "The Human Highlight Film"
Dominique Wilkins was a special player with insane athleticism. Every time he stepped on the floor, you prepared yourself for something special. And more often than not, it involved an incredible dunk. Wilkins was the ultimate highlight. All he ever need to do was show up.
4. Allen Iverson
The toughest pound for pound player in NBA history was there when the 76ers (among others) needed a big play, he was there when the Philly faithful needed a boost, and he was there to take on all challengers. The NBA is filled with many questions, some of which might not be exactly obvious. Regardless of such, you always knew the answer: Allen Iverson (pictured above).
3. Julius Erving
Whenever Julius Erving played basketball, he was poetry in motion. He was smooth, fluid, and unbelievably graceful. In the documentary about Erving's life, entitled The Doctor, it was revealed that the Hall of Famer earned his nickname "The Doctor" because he used to operate on the opposition. Soon enough, it became shortened to "Dr. J." Either way, it's undeniably awesome.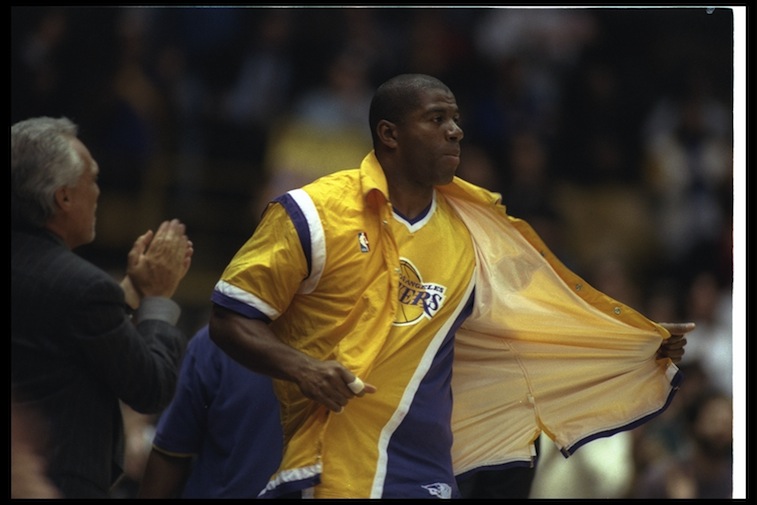 2. Michael Jordan
The greatest basketball player of all time could fly. There really is no other way to describe it. Every time Michael Jordan took off, he defied the laws of gravity. Sometimes you wondered if he would ever come back down. He was simply "Air Jordan." How could everyone not want to be like him?
1. Earvin Johnson
One man brought Showtime to Los Angeles. One man revolutionized the point guard position with his height, vision, intelligence, and incredible passing ability. One man did such an incredible things with the basketball in his hands, that you couldn't believe it was real. That man was Earvin Johnson. But like everyone else, you know him as "Magic."
All statistics are courtesy of Basketball-Reference.com and ESPN.go.com.