10 Best-Selling Jerseys in the NFL Right Now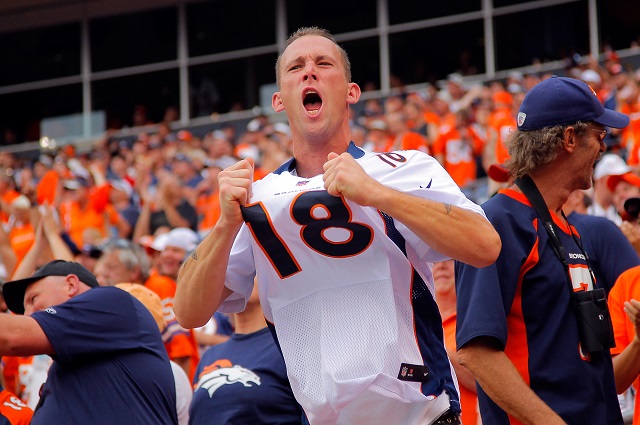 Few things represent a fan's appreciation of a team or a player more perfectly than a jersey, and the NFL provides a great barometer into the fandom of America's largest sports league. The NFL's online store recently released the newest edition of its best selling jerseys list, and this iteration covers the first week of April all the way 'til the second week in July. So the NFL Draft does, indeed, factor into the proceedings.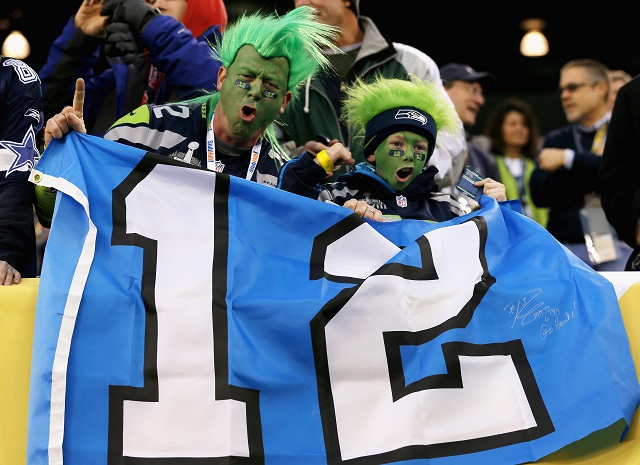 10. The 12th Fan
The 12th Fan Jersey is the nickname for Seattle's notoriously loud fanbase, who are so distracting (and tinnitus-inducing) that they've been referred to as a "12th man" on defense. For anyone who thinks that this isn't a real jersey, number 11 on the list was Marshawn Lynch, the Seahawks running back, so this isn't a show of favoritism.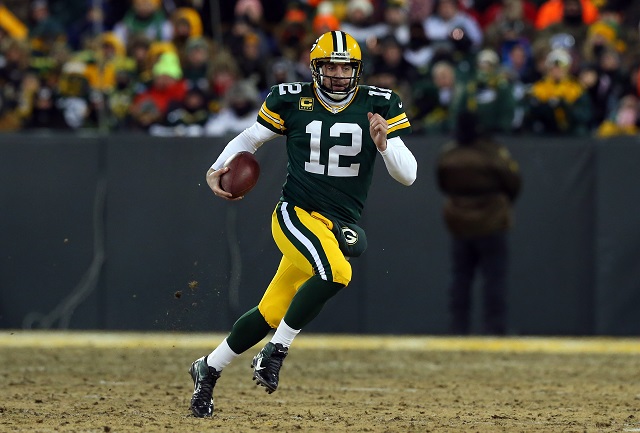 9. Aaron Rodgers, Quarterback

Aaron Rodgers, quarterback for the Green Bay Packers, is a noted mustache farmer and State Farm endorsee who happens to be the best quarterback Green Bay's had since 2008, when he took over the starting gig from Brett Favre. We were unable to get confirmation, but it appears you cannot apply a Discount Double Check to his jersey.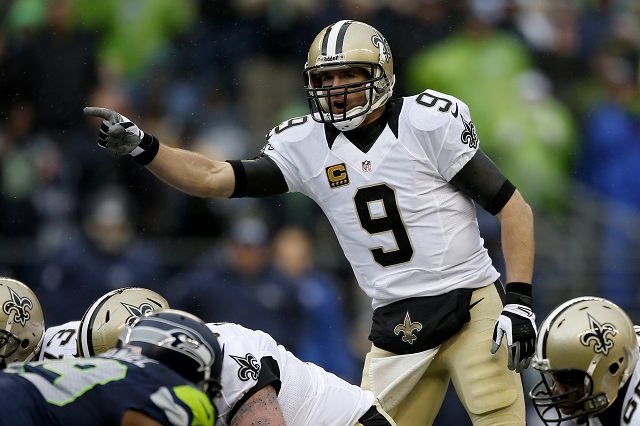 8. Drew Brees, Quarterback

Who is Drew Brees? More appropriately, who dat? Brees, the franchise centerpiece through the highs (winning a Super Bowl) and the lows (Bountygate) since signing with the franchise is 2005. He is also one of the most prolific passers in NFL history, and the people like passing.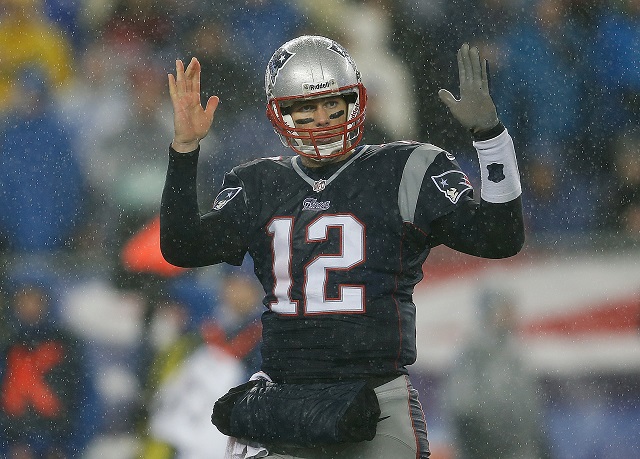 7. Tom Brady, Quarterback
New England loves Tom Brady, and as themost stable player on a roster that routinely rotates more players than a typical fantasy team, a Brady number 12 is one of the safer Pats jerseys to pick up. No one wants to see your Albert Haynesworth shirt.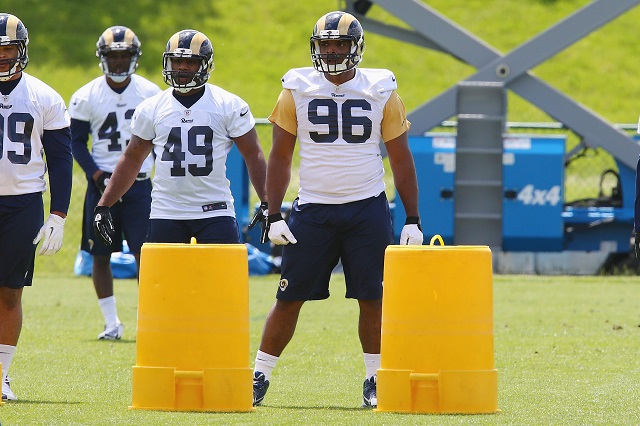 6. Michael Sam, Defensive End

Michael Sam was the first openly gay player to be drafted into the NFL, and his announcement virtually ensured him a spot on this list (similar to the way the NBA's Jason Collins saw his jersey sales spike after he came out and signed with the Brooklyn Nets.) We'd be willing to bet that he's sold more jerseys by now than Tony Dungy has ever.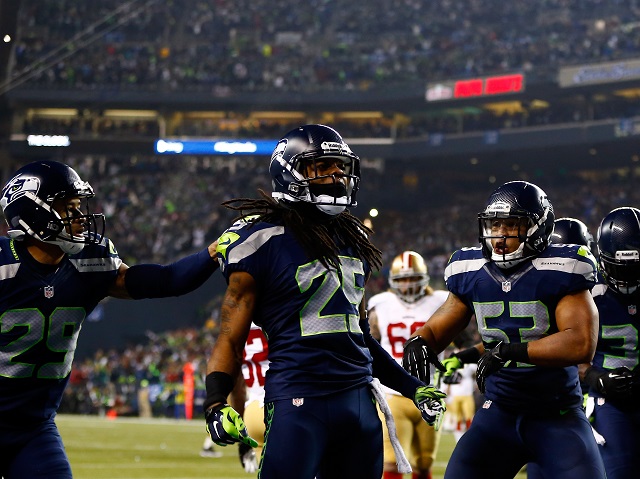 5. Richard Sherman, Cornerback

Players who sell a ton of jerseys seem to be the guys who make noise, either on the field or off of it — and Seattle's Richard Sherman does both with aplomb, as he was also one of the key reasons the Seahawks made it to the Super Bowl. Winning and brashness, plus a young enough career that most people don't own your jersey, is key. Hold on to that for later.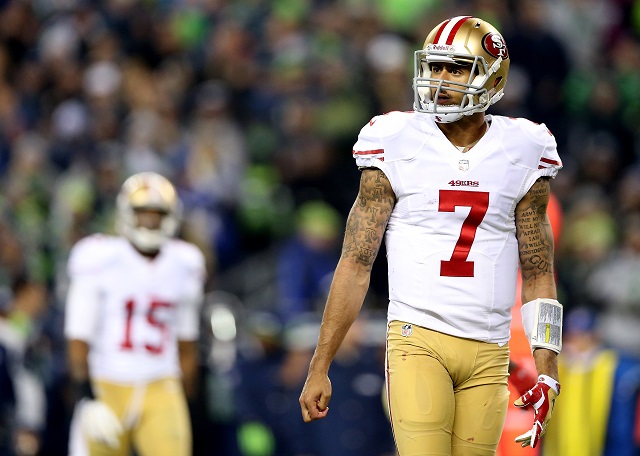 4. Colin Kaepernick, Quarterback

While his winning leaves a little room for improvement, Colin Kaepernick, whose devotion to body art came full circle when the Kap back tat was revealed in all its glory to Twitter, is certainly emblematic of the next era of quarterback play. We bet that dude has a number seven jersey. Or five.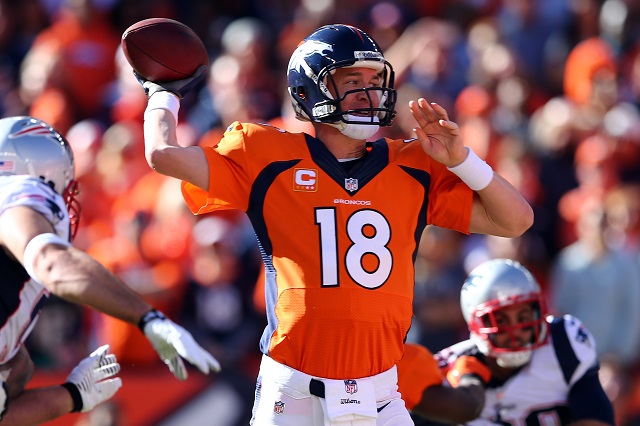 3. Peyton Manning, Quarterback

While the figures for most jerseys sold in the history of the NFL for each player's entire career aren't readily available, we'd have to assume that Peyton Manning — who is essentially an institution as a signal caller at this point — is near the top of the list. Especially when he went to Denver from Indianapolis, since you know a bunch of Colts fans secretly grabbed Denver number 18s and hid them from friends and family.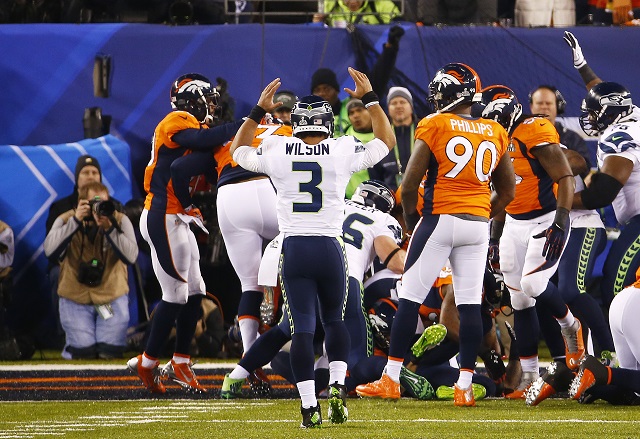 2. Russell Wilson, Quarterback

Most people look up to and support athletes that they can relate to, and have admirable qualities. If they're a winner, even better. Russell Wilson won a Super Bowl, he comes across as nothing more specific than "a really good dude," and he did the whole thing being told he wasn't tall enough to succeed at the NFL level. The dots are easy to connect.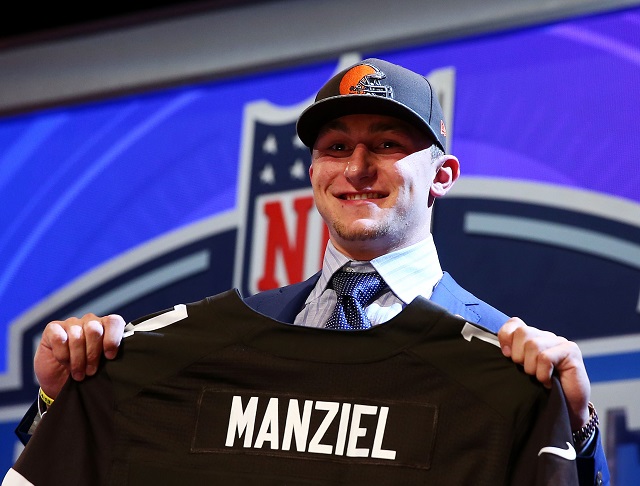 1. Johnny Manziel, Quarterback

Alternatively, you could be the desperate hope of an emotionally fragile franchise. Johnny Manziel is one of the NFL's biggest names right now, and we hope his play lives up to it. Seriously, if he can be half as much fun in the pros as he was at Texas A&M, we're totally down with Johnny Football. You can check out the full list here, courtesy of the NFL's online store.