The 10 Greatest NFL Quarterbacks of All Time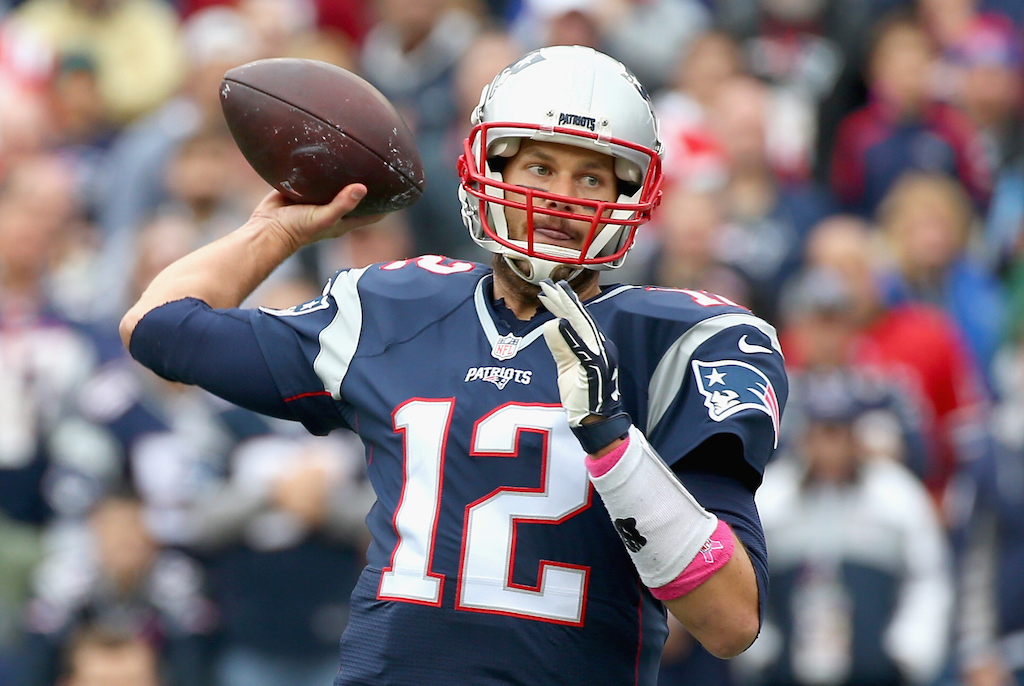 There is a full roster of position players on a football team; while all are important, none carry the responsibility and circumstance the quarterback does. NFL teams create an identity for their cities and fanbases to latch on to, and no player sets that tone like the QB. So, naturally, when it comes to discussing the greatest NFL quarterbacks, a select few names always rise to the top.
It is a heavily coveted club; many starting NFL quarterbacks are considered good but very few are considered great — and an even smaller portion are considered legendary. So how does a player like Tom Brady match up with the John Elways and Joe Montanas through the NFL's storied history? Here we rank the top 10 quarterbacks of all time.
10. Fran Tarkenton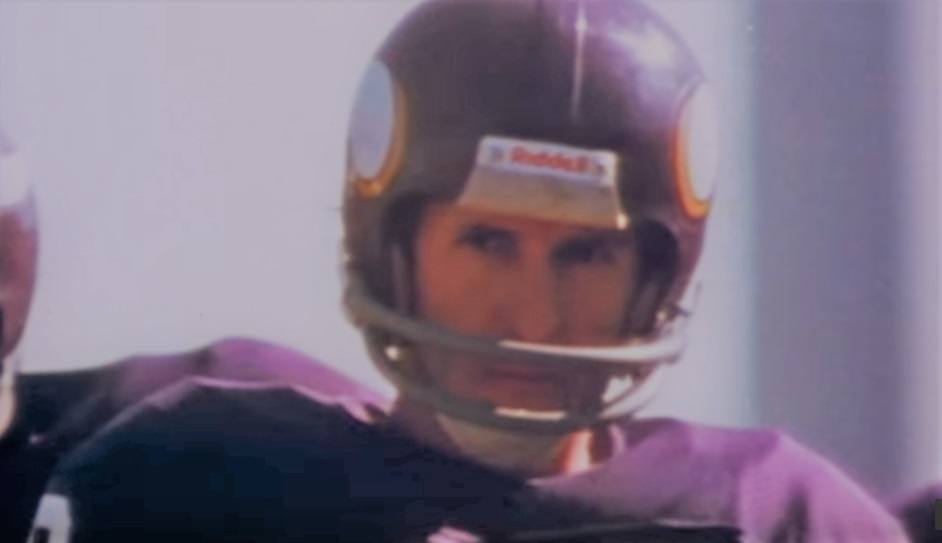 "Scramblin' Fran" set the gold standard while inventing the term "mobile quarterback" thanks to his knack for evading rushers in the pocket and scrambling to the outside to keep plays alive. Tarkenton is historically identified with his two separate stints with the Minnesota Vikings. Of course, losing three separate Super Bowls (to Miami, Pittsburgh, and Oakland) define the 1970s Purple People Eaters and Bud Grant.
Those failures aside, Tarkenton remains one of the greatest NFL quarterbacks of all time. He retired as the top quarterback in terms of yardage (47,003), completions (3,686), and touchdowns (342). On top of that, Tarkenton finished his career with 3,674 rushing yards. His antics as a scrambler prevented injury. They also extended the career of this 6-foot, 190-pound lightweight, who lacked the cannon arm of a prototypical QB.
9. Otto Graham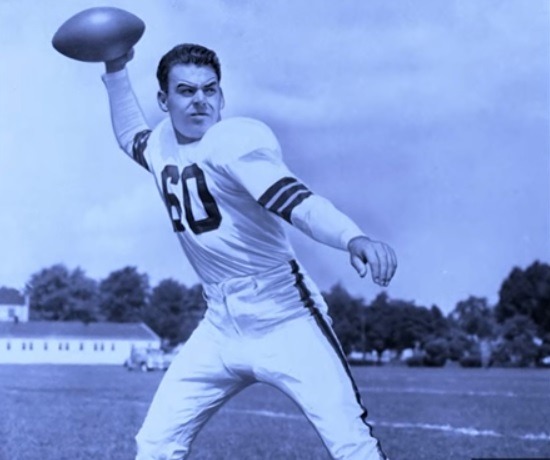 Graham is arguably the greatest winner of all time in any sport. This college running back made the switch to quarterback at the professional level and ran the Wing T to perfection for Paul Brown's Cleveland Browns. He guided the franchise to 10 straight title games, four All-America Football Conference championships, and three NFL championships.
Despite the accolades, Graham's position at the apex of NFL lore is diminished by the relatively crude offenses and defensive schemes of the '40s and '50s. Although Graham led the AFC and NFL in passing in five separate seasons, his 23,584 passing yards are only good enough for No. 81 on the all-time list.
8. Steve Young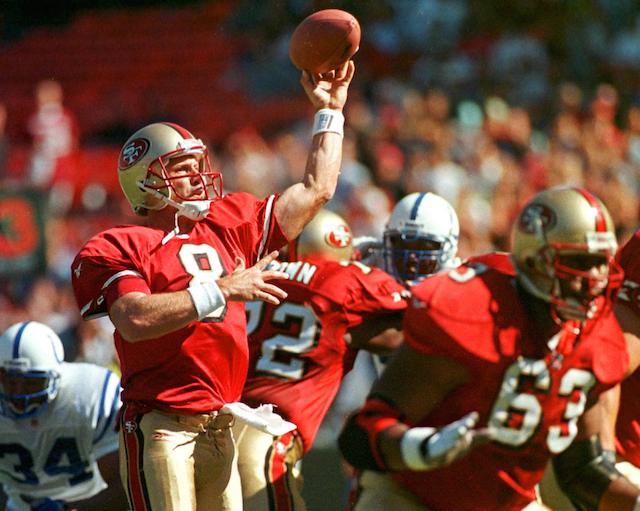 Young's capacity to deftly facilitate the intricacies of the 49ers' West Coast offense helped him win the 1992 MVP award while starter Joe Montana was recovering from injury. These offensive fireworks led to a QB controversy pitting Young against Montana — until San Francisco traded Montana to Kansas City, putting Young in full command. Despite his staggering statistical output featuring 68% completion rates and 100+ passer ratings, commentators blasted No.8 for his inability to beat the Dallas Cowboys and win Super Bowls.
But Young battled back with an epic 1994 campaign, leading the 49ers to a 13-3 mark, behind 70% passing, 3,969 yards, and 35 touchdowns through the air. To cap off this magical season, he outlasted the rival Cowboys and destroyed the San Diego Chargers 49-26 in Super Bowl XXIX by tossing a record 6 TD passes. We only wonder what he could have accomplished had head injuries not forced him to retire.
7. Peyton Manning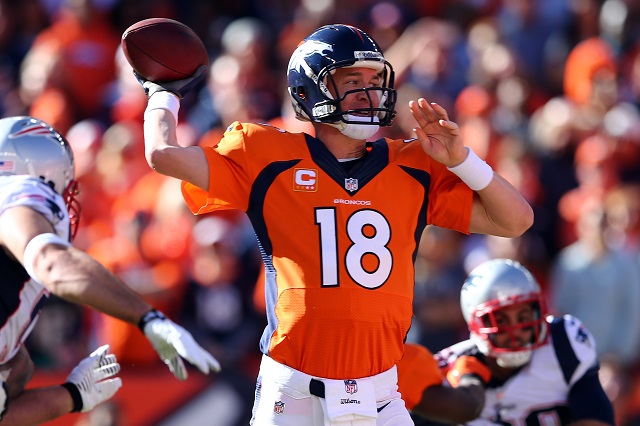 Kids these days know Peyton Manning more for the commercials he appears in. But before everything was chicken parm and Papa John's, Eli's older brother created the mold for the all-American NFL quarterback.
Ever the model of consistency, Manning facilitated the staggering statistical resumes of receivers on the Colts. Prior to a season-ending neck injury that also led to his exit from Indianapolis, Manning aired out the football for over 3,500 yards and 25 touchdowns for 13 straight NFL seasons. He was the recipient of four AP NFL Player of the Year awards, as well as 14 Pro Bowl selections.
Mounting injuries plagued the end of Manning's career, as he manned the helm of the Denver Broncos' offense. He finally hung up his cleats following a victory over Cam Newton and the Carolina Panthers in Super Bowl 50.
6. Johnny Unitas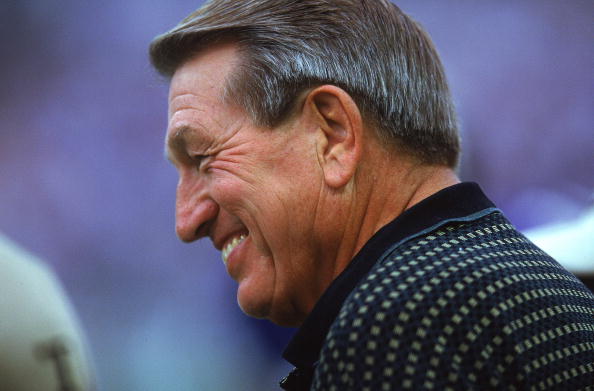 Mr. Clutch paved the way for Manning as a star quarterback for the Colts franchise. Old-timers may hail Unitas as the first and foremost great signal-caller. He received the torch from Graham in the late '50s — calling his own plays, launching bombs, and orchestrating game-winning drives.
With that mix of smarts and strength, Unitas marched the Baltimore Colts toward two NFL crowns and one Super Bowl V ring. From playing semi-pro ball for $6 a game to earning a spot to the NFL table, he revolutionized the NFL offense with 40,239 total passing yards and 290 touchdowns.
Perhaps most importantly, Unitas helped usher football onto TV and into the homes for American viewers. His Colts beat the New York Giants in sudden-death overtime in the 1958 NFL Championship Game, which receives credit as the rumble that increased the popularity of NFL television. The game has since been dubbed "The Greatest Game Ever Played."
5. Tom Brady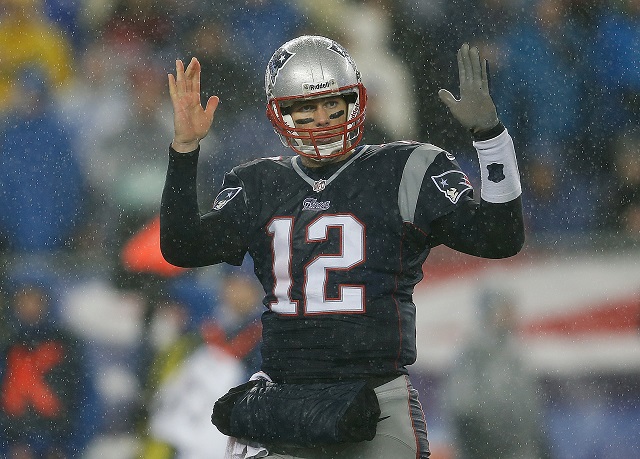 Brady has certainly come a long way from being a sixth-round draft pick and backing up Drew Bledsoe. Since first stepping into the limelight after Bledsoe was injured, No. 12 has transformed the rag-tag New England Patriots offensive roster into one of the most intimidating in the NFL. Despite back-to-back Super Bowl losses to the New York Giants, Brady has piloted to the Patriots' ship to multiple Big Game victories, including a come-from-behind Super Bowl 51 victory over the Atlanta Falcons.
His NFL quarterback career has not been without blemish, however. The Patriots have been marred in their fair share of drama since the turn of the millennium, from the Tuck Rule and Deflategate to other rumors the team cheats their way to the top. But even with baggage, Brady has already made his mark as one of the best to play the NFL quarterback position.
4. Brett Favre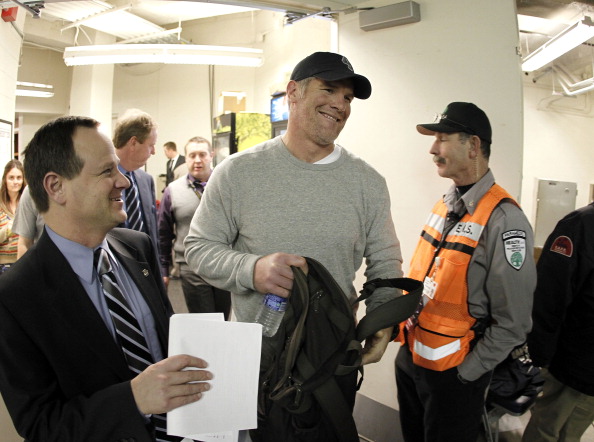 Before multiple retirements —  and comeback attempts with rival teams — Brett Favre was the face of the Green Bay Packers franchise. The gunslinger was lauded for his joy for the game, Frozen Tundra heroics, and imposing arm strength. Despite the drama late in his career, the Hall of Famer remains much beloved in Wisconsin.
The Iron Man, who started 297 consecutive regular season games, finished first in passing completions (6,300), yards (71,838), and touchdowns (508). He also rests one Super Bowl chip and three AP NFL MVP awards on his trophy mantle, peaking as a player in '96 and '97 with back-to-back Super Bowl appearances
3. Dan Marino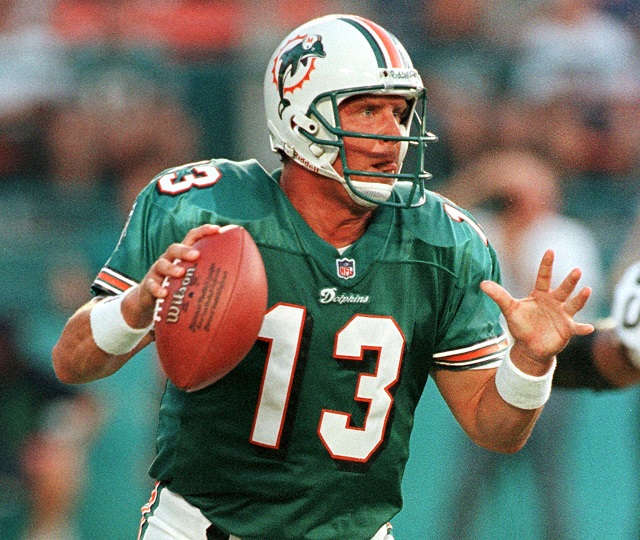 Despite the fact the Isotoner pitchman performed as a virtual stiff behind center, Dan Marino and his quick release rarely took sacks. In fact, Marino was sacked only six times during 1988, when he dropped back to pass for 606 attempts. In 1984, Marino threw for 5,084 yards and 48 touchdowns. From there a 27-year-old Marino matched up against Joe Montana and the San Francisco 49ers in the Super Bowl. After Miami's Super Bowl XIX loss to the 49ers dynasty, leading football commentators generally agreed that the young Marino would be back.
Marino never returned to the Big Game, though, as his career took hits from Miami's lack of a running game and Swiss cheese-like defense. We may only speculate as to what might have been with Marino starring alongside Hall-of-Fame backs, receivers, and defenders in South Florida. Nevertheless, the 2005 Hall of Famer spent his 17-year career with the Miami Dolphins and owned every significant passing record upon retirement.
2. John Elway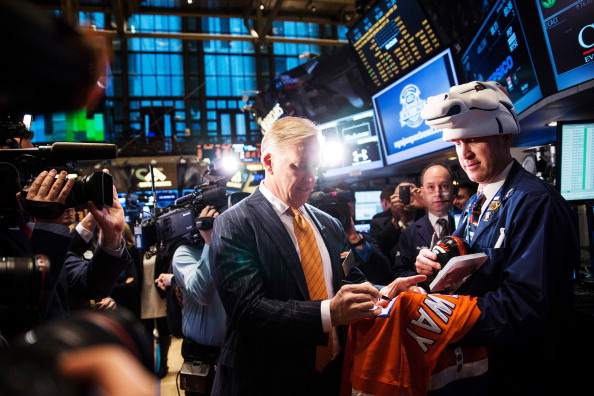 Before he was even drafted, the Denver Broncos' figurehead had the makeup to be one of the greatest NFL quarterbacks. As the son of a college football coach with both superior athleticism and football smarts, Elway went first overall in the 1983 NFL Draft — to the Baltimore Colts. Of course, that was before he refused to report to camp and was subsequently traded to Denver, where his career flourished.
Above all, Elway is largely identified with the fourth-quarter comeback and holds the record with 47 drives to tie or win football games within the final stanza. Elway rode off into the sunset as the owner of two Super Bowl rings to go alongside his 51,475 total yards passing. He currently serves as the General Manager of his beloved Broncos.
1. Joe Montana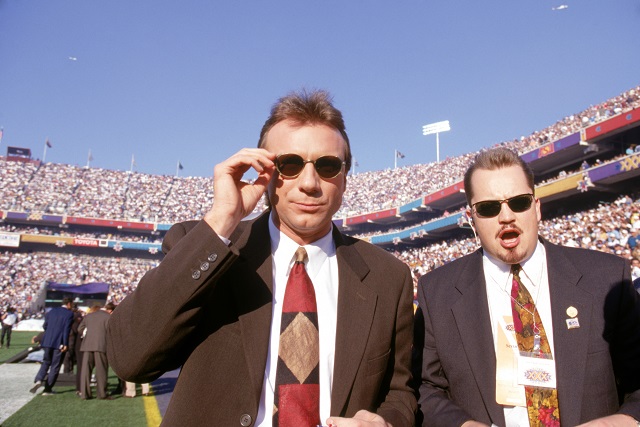 Even the most casual football fan knows about the legend of Joe Cool. Montana was the ultimate gamer who, arguably, dispatched Marino and Elway to second-class status. Montana arrived at a middling San Francisco franchise as a scrawny, 1979 third-round pick; he left at the forefront of the greatest offensive dynasty in the history of football.
Montana lacked the big arm, yet managed to orchestrate the Niners' offense to perfection, delivering the ball with timing and touch to blitz defenses for 40,551 career passing yards. Montana went 83 for 122 to pass for 1,142 yards and 11 touchdowns against zero interceptions in four Super Bowls, translating into an astronomical 127.8 quarterback rating in the Big Game.
He retired with four Super Bowls win, three Super Bowl MVP awards, eight Pro Bowl nods, and two league MVP awards.
Statistics courtesy of Pro Football Reference
Kofi Bofah also contributed to this piece.