The 10 Most Talked About Athletes in America This Year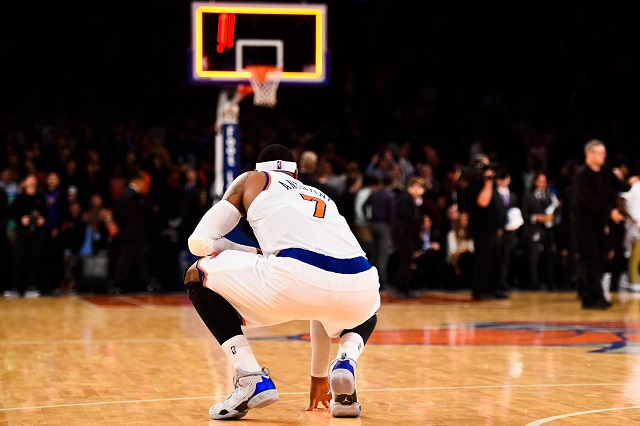 Facebook. One of the great things about the social media staple is how well they track users' personal data. You could correctly point out that this is also one of the worst things about Facebook, but the fact that somewhere, in some dark vault, is a record of every reposted meme, incoherent political rant, kickstarter request, and poorly considered argument about other 'Very Important Things' can come in handy sometimes. At least, it can come in handy when we're analyzing their yearly Top- lists, particularly when they're talking about sports.
2014 was a pretty massive year for athletic endeavors, boasting the World Cup and the Winter Olympics in addition to the more usual final games played in conventional sports (the Super Bowl, the NBA Finals, the Stanley Cup and so forth), so when Facebook revealed their list of the most talked about athletes across America earlier this week, it's important to keep in mind that their measurement is of the year, proper, rather than the typical fall start of most major sports leagues. At least, we know we had to pinch ourselves in reminder of this fact at least once during this story.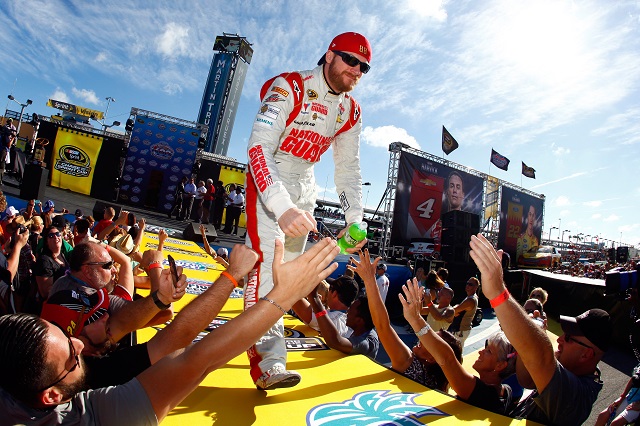 10. Dale Earnhardt Jr, NASCAR
While NASCAR, or any other form of car racing, for that matter, doesn't get a whole lot of play in the day in, day out coverage of sports (and whether or not racing cars constitutes a sport is a whole 'nother discussion. We're pretty sure it does, driving fast isn't easy), that can't keep people from talking about Dale Earnhardt Jr. This is, we suppose, standard fair for the guy who's won the Most Popular Driver award 12 consecutive times.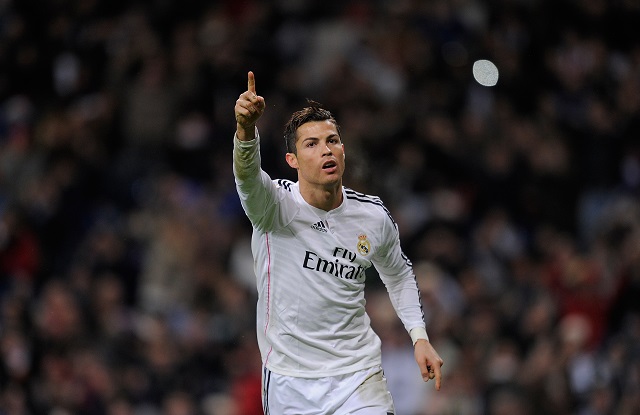 9. Cristiano Ronaldo, Soccer
Ronaldo is one of the world's best soccer players, and 2014 was the year that America finally embraced soccer, at least a little bit more than they had in years previous, or at least in terms of the social media (and real media) coverage of the World Cup. Unfortunately for soccer fans, Ronaldo's national team, Portugal, is kind of not very good, so he was a man stranded on an island. Nevertheless, he left an impression on American fans. Probably the ones that saw this video. It's an ad for a Japanese facial fitness product he endorses. Watch it. If you understand what's happening, please let us know.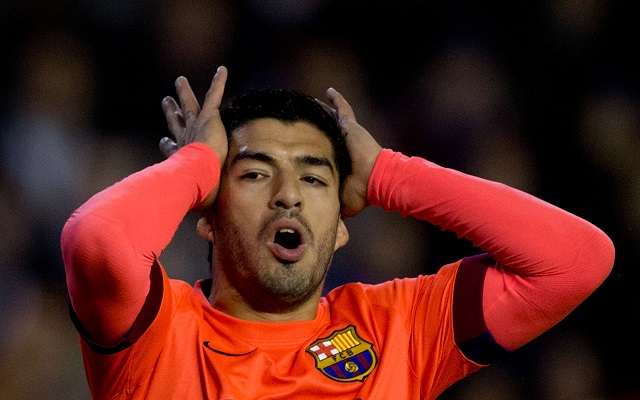 8. Luis Suarez, Soccer
Also known as "the guy who bit that other guy during the World Cup," Luis Suarez was able to capture hearts and minds of mastication enthusiasts when, you guessed it, he unabashedly bit an Italian defender during the World Cup, and then denied it. Also, he got sent to Barcelona (the team that plays in the city) for $128 million dollars a couple months later because soccer is massive and he's really good at it.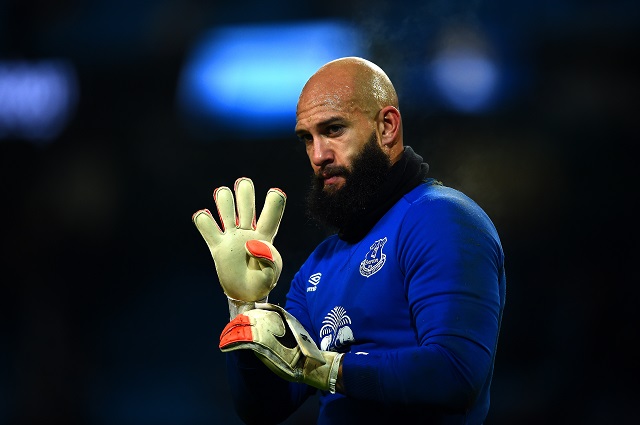 7. Tim Howard, Soccer
Again, this is World Cup related, as Tim Howard put on one of the best performances by a goalie ever as Team USA flailed against the dawning of the light during the 2014 event, held in Brazil. Howard, though, is from New Jersey, and everyone loves him. And, also, at the risk of repeating ourselves, he put on one of the best performances ever seen in the World Cup.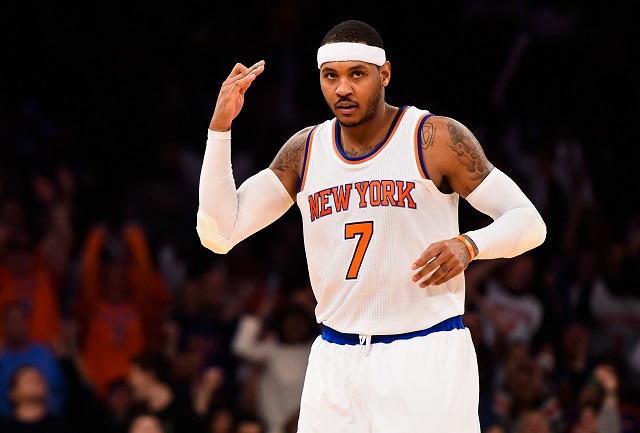 6. Carmelo Anthony, Basketball
Carmelo Anthony spent this last summer as a free agent in the NBA, and along with at least one other Small Forward (who ranks higher on this list), was the subject of much speculation regarding his eventual landing spot. For a while, it looked like he might join the Chicago Bulls, but that didn't pan out, and he wound up returning to the New York Knicks.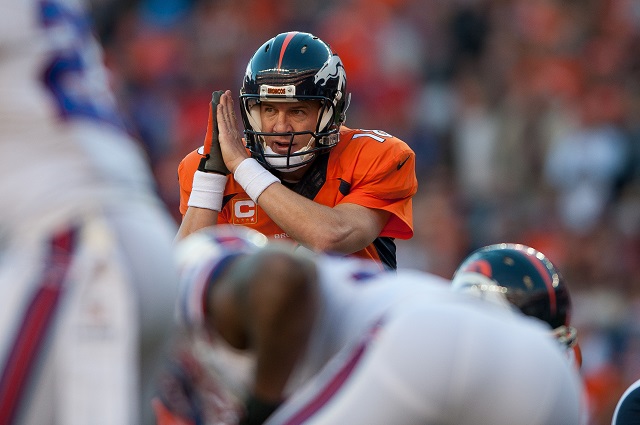 5. Peyton Manning, Football
2014 was the year that Peyton Manning got completely demolished in the Super Bowl after setting a metric ton of offensive records. Depending on who you talk to, this was either true to form, an incredible disappointment, or a disaster of the highest order. All said, though, Facebook was all about Manning this year.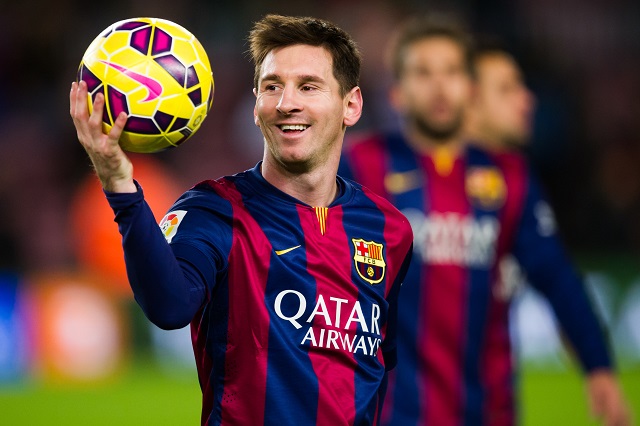 4. Lionel Messi, Soccer
The best soccer player at the World Cup wound up on the second best team when the dust settled, as Lionel Messi amazed everyone by willing Argentina all the way to the final match. Messi would walk away with a Golden Ball he didn't really want, and a second place finish that was, in all honesty, probably the best the team could've mustered.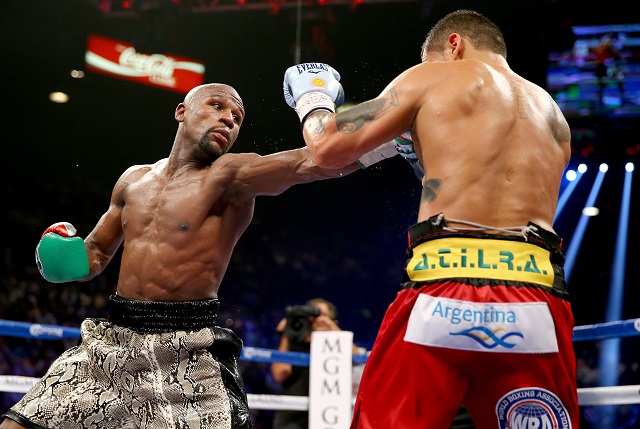 3. Floyd Mayweather Jr, Boxing
Floyd Mayweather is a loud personality. We don't mean in the decibel sense, necessarily, but in the fact that he does everything in a very public manner. As a result, and because people love celebrities (and Mayweather is just as much a celebrity as he is an athlete), "Money" was everywhere in 2014, even when he's getting coverage for what he's not doing.
2. Derek Jeter, Baseball
This one was pretty much expected. Jeter, in case you don't follow baseball and know absolutely no one who does, retired last season — putting an endcap on a multifaceted career. Of course, Jeter announced his retirement a full season before he actually hung up his glove, which meant that we spent all of 2014 talking about Derek Jeter. And so did everyone else.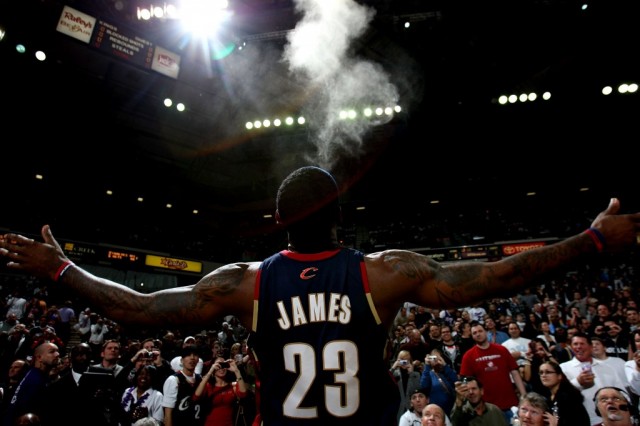 1. LeBron James, Basketball
While it already seems like it was ages ago, 2014 was the year that LeBron James went back to Ohio. As the world's best basketball player, and one of the biggest global brands in sports, this was a big deal. And then the Cavs struggled out of the gate, and the discussion intensified.
For the full list of things Facebook keeps tabs on, click here.